Utilizing the United States Postal Service, the veterans and patriots from Club Grunt Style deliver durable apparel straight to your door. Along with a prideful t-shirt, Grunt Style has a members-only Grunt Style exclusive store. Subscriptions are available monthly and annually, in men's and women's sizes.
DEAL: Join for just $1! Use this link to get the deal.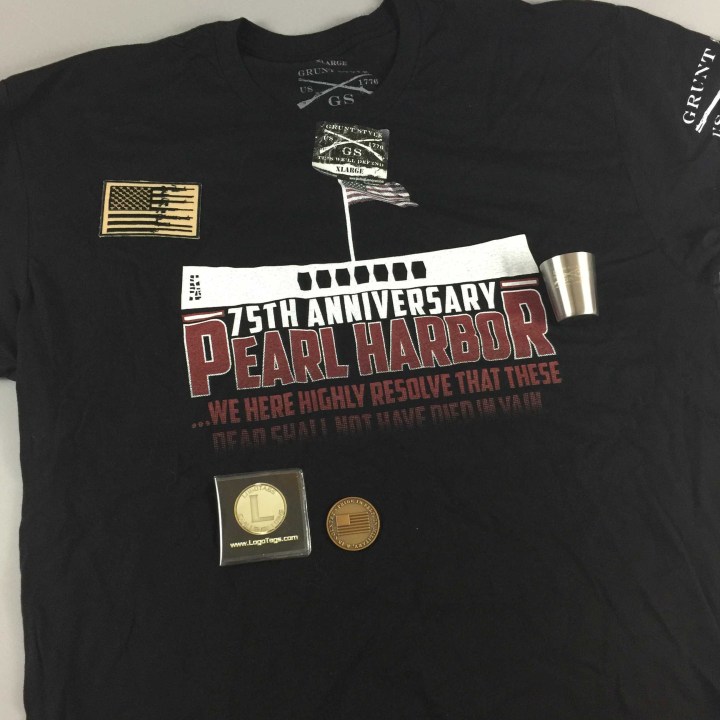 Here are the items for December 2016. I pulled the following from the Club Grunt Style website and it gives a great rundown of what they are all about.
To us, what you wear is more than just a necessity to be clothed. It's about attitude! We have taken the American fighting spirit and instilled it in everything we do. You don't have to be a Veteran to wear Grunt Style, but you do have to love Freedom, Bacon and Whiskey. We provide more than apparel, we instill pride.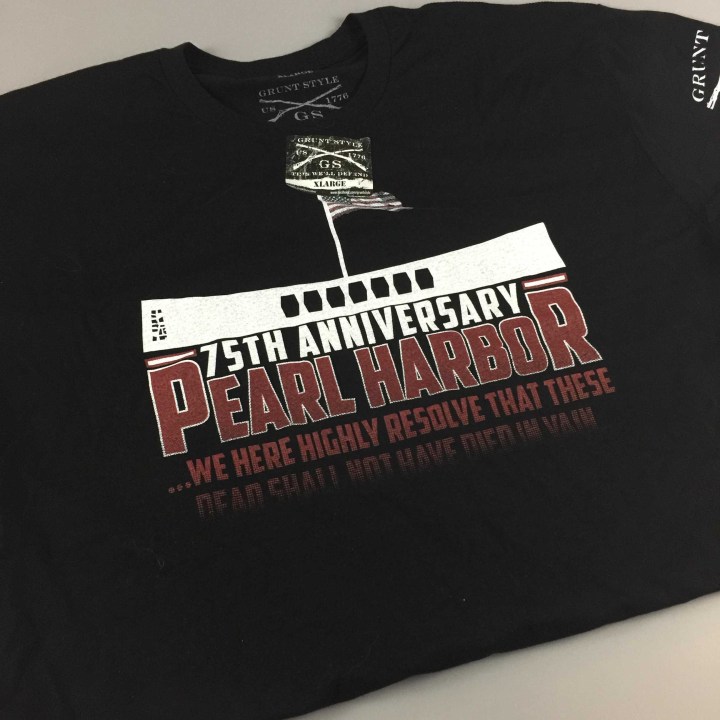 75th Anniversary of Pearl Harbor T-Shirt ($20) Grunt Style shows pride in the United States military and this t-shirt commemorates the attack on Pearl Harbor during World War Two.
The left sleeve is the Grunt Style motto.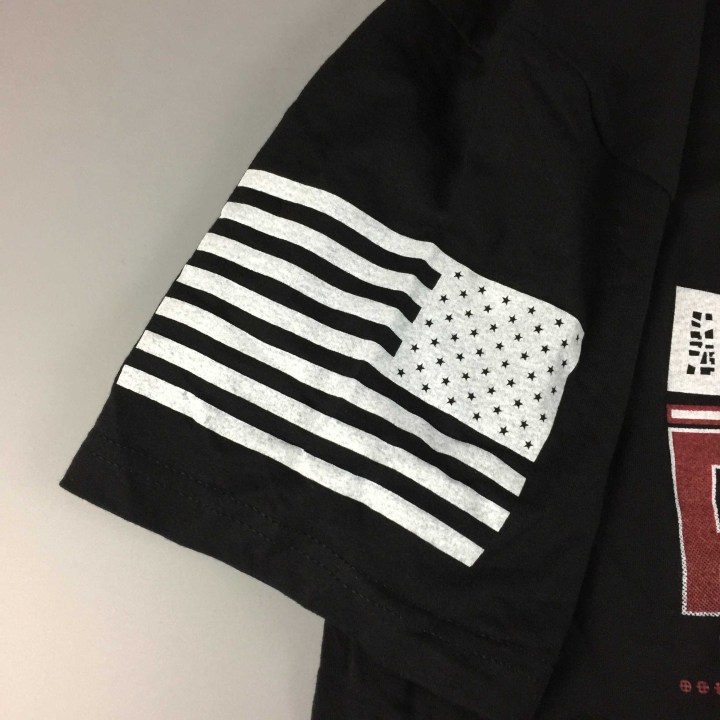 The right sleeve is a reverse flag – when displayed on a person the highest position of honor is the front, not the rear, so the flag is reversed.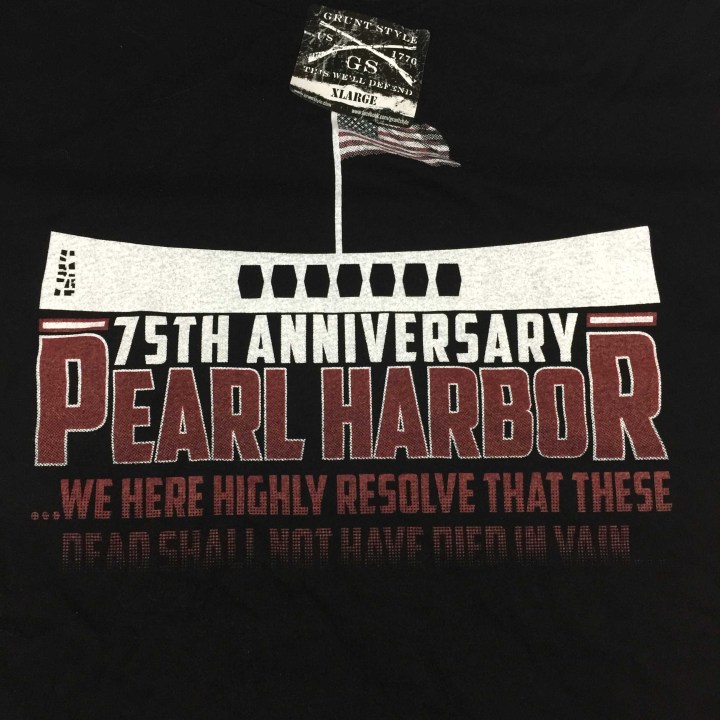 The black t-shirt looks good with the bold white and red lettering underneath the silhouette of the Pearl Harbor memorial.
Grunt Style also sent along a few items for us to check out – they're available in the store, but only for Grunt Style members!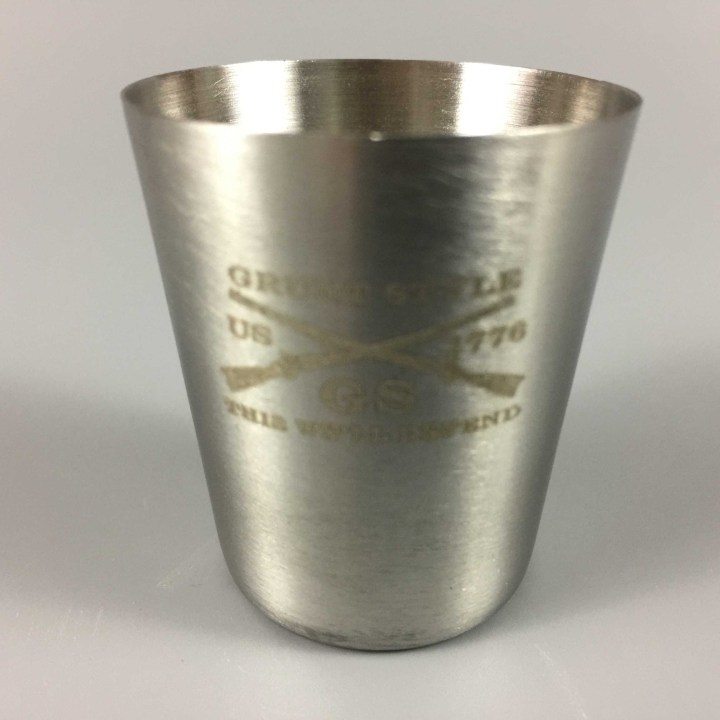 Grunt Style Shot Glass – $3.95. Well, I guess it's not a glass since it's made of metal. It's a cool looking way to drink whiskey, that's for sure!
America Flag Patch – $5.95. The stripes are made up of many types of rifles.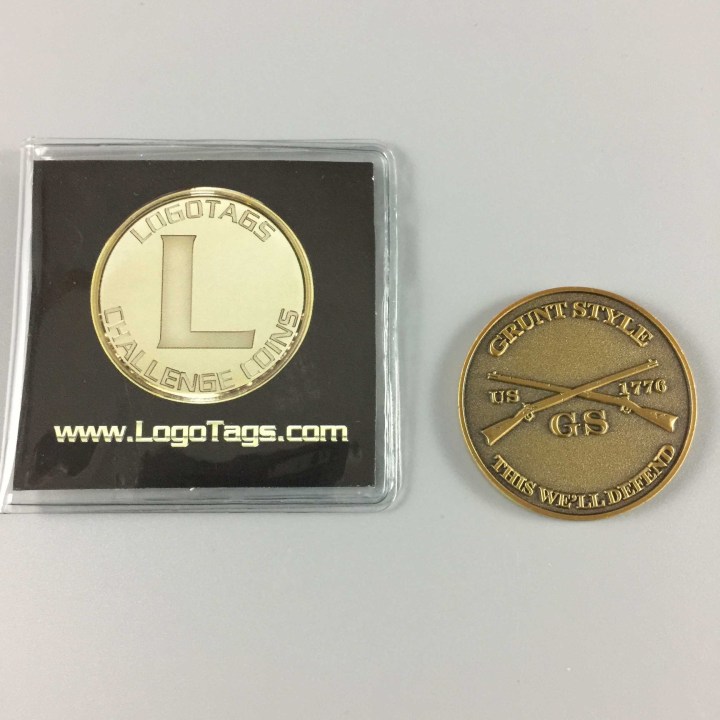 Grunt Style Coin by Logo Tags.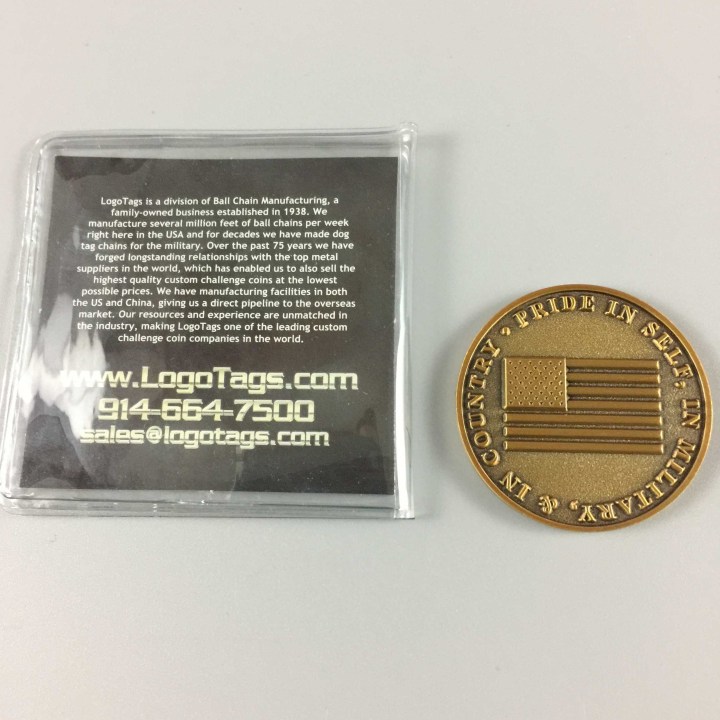 The coin has the Grunt Style logo on one side and the United States of America flag on the other.
Club Grunt Style is a subscription box for those that really like to show their pride of the United States military and the 2nd Amendment in what they wear. It's also nice that you get access to other items that fit the theme as well.