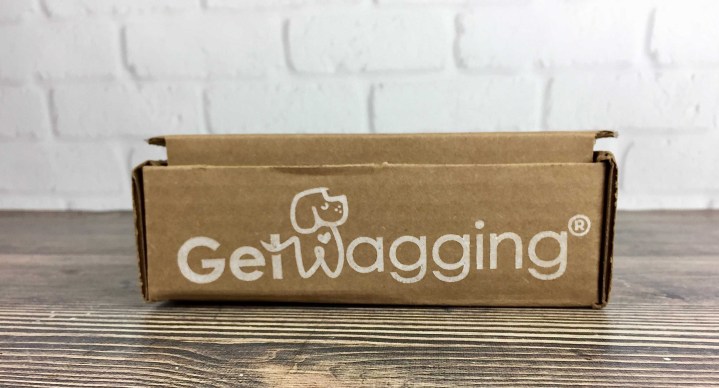 Get Wagging is the monthly dog collar subscription box that gives back to other dogs-in-need! Each month, you'll get a fun and seasonal dog collar that you and your dog can enjoy, for only $20 per box. When the next box comes, you can ship the old, gently-used collar back using the prepaid envelope given, and Get Wagging will donate it to a rescued dog through their Buy One Give One program.
If you don't have a dog but wanted to donate, or if you love your to-be-returned collar so much you simply can't bear to part with it, you can still give a dog collar by buying a one-time gift box from their online store.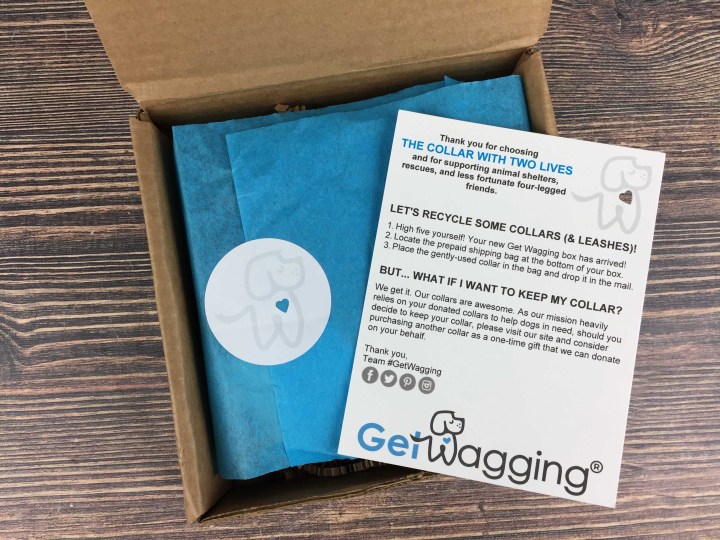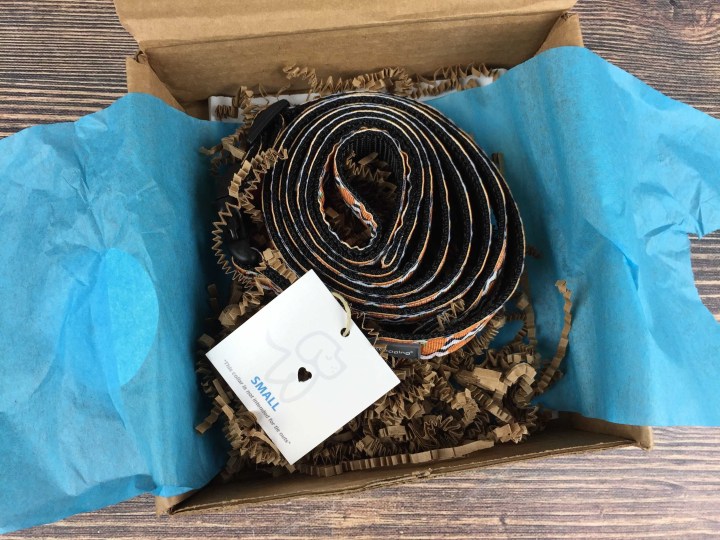 Everything in this month's Get Wagging box!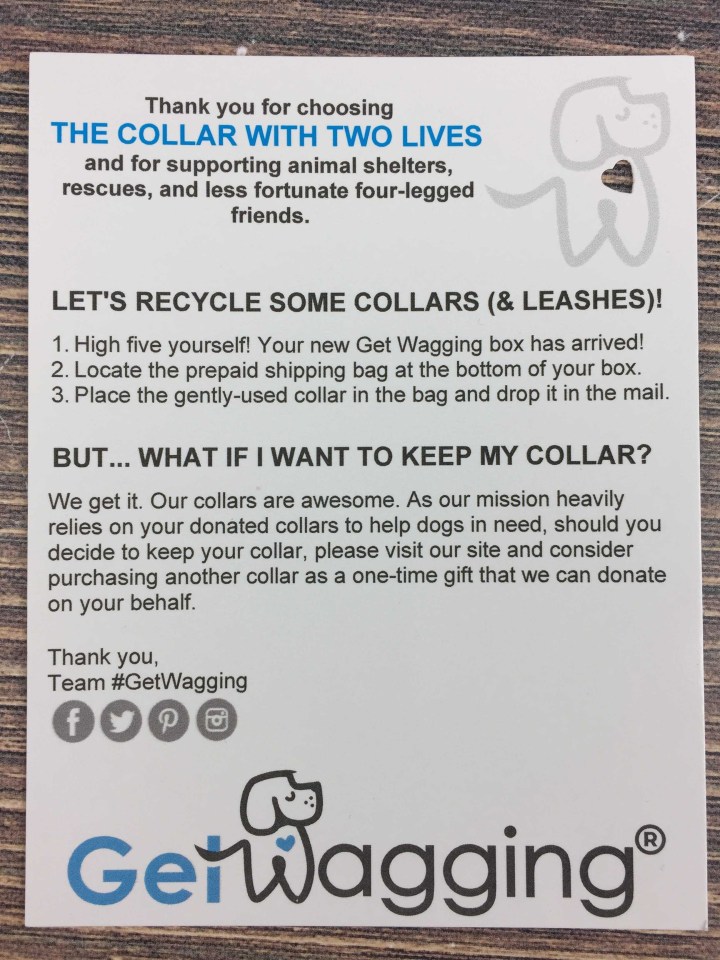 The info card explains the very simple operation of the donation program – when you get your new collar, you are encouraged to send last month's collar back to Get Wagging in the provided prepaid envelope to be donated to a dog in need. You can always donate directly from their online store, as well.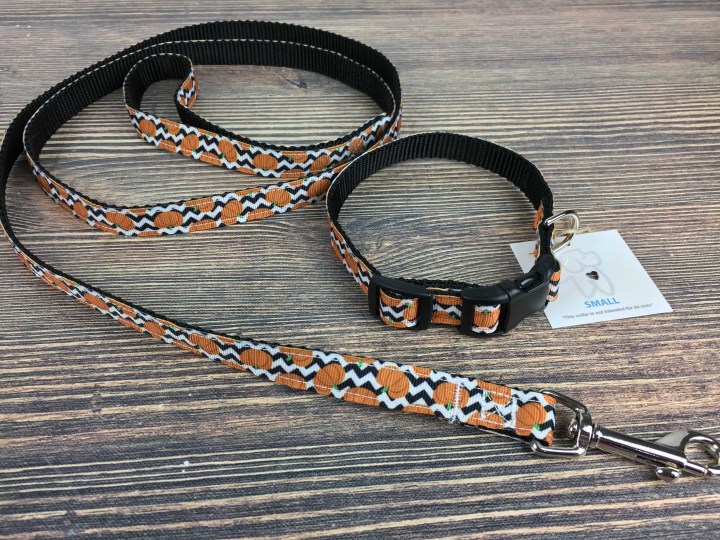 Get Wagging Pumpkin Leash and Collar: This selection has a very October feel, as the matching collar and leash set features a pumpkin motif set against a black and white background – very Halloween. It'd also make a fine set to use throughout the harvest season. Pumpkin is one of my dog's favorite foods, so this works for her anytime!
Lindy never looks overly excited about wearables, but the collar fits her well and looks quite nice.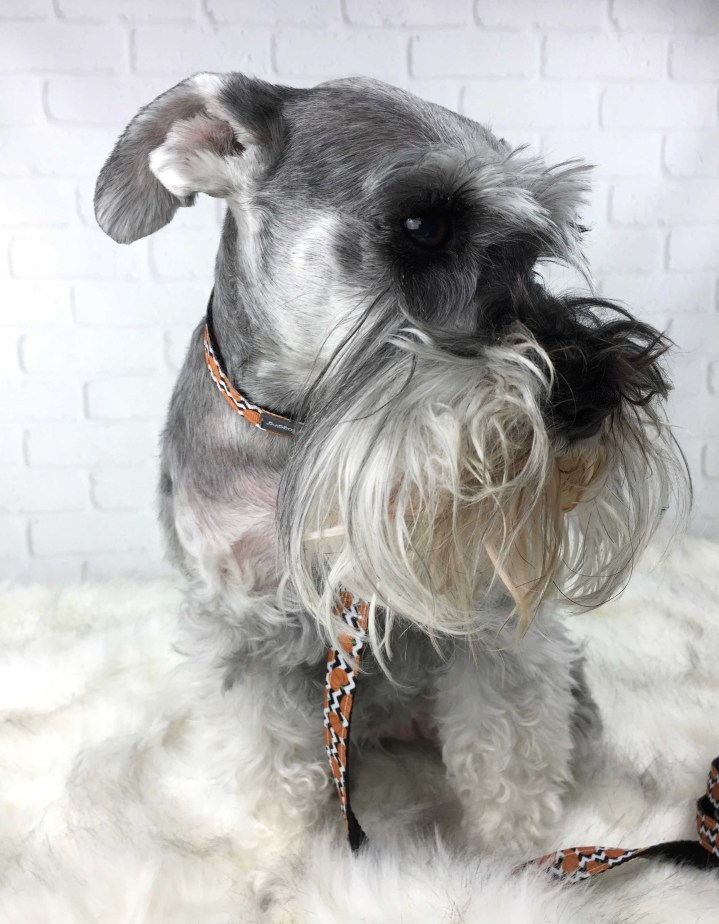 I am very satisfied with the construction of both the leash and collar – very durable and tough.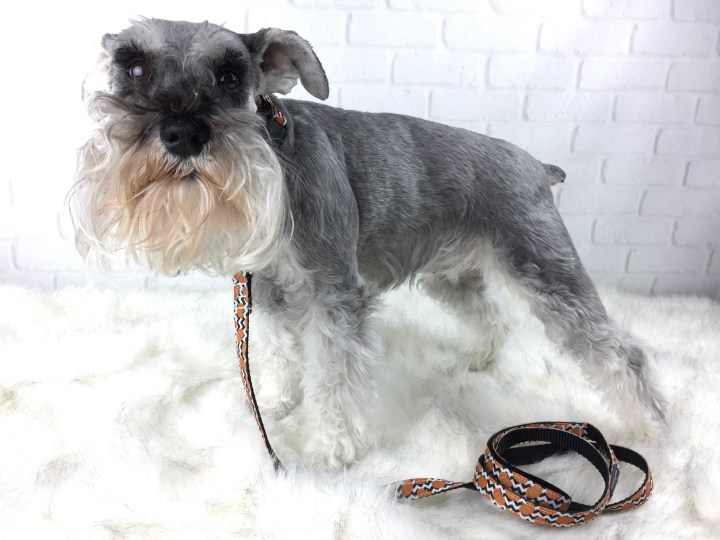 The collar is highly adjustable and uses a quick-release clip closure. It has a sturdy medal D-loop for tags. Both the leash and collar are constructed of a heavy nylon webbing type material which has the pumpkin design on one side and black on the other.
Twenty dollars is not a bad price for a nice collar and leash, but I think I would prefer this as a quarterly box, as I never look forward to moving tags from one collar to another – and once I find a collar I like, I want to keep it. In the name of charity, though, I guess I could stand to part with last month's collar.