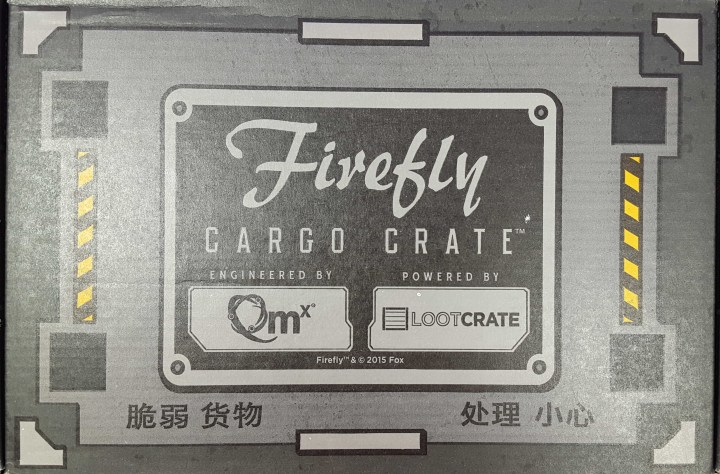 My Loot Crate Firefly Cargo Crate came and I always get a little bit too excited when it shows up. I'm a huge Firefly fan and have been from the beginning so this box is right up my alley. The Firefly Cargo crate comes every other month and each box has a theme to a character from the show/movie. The theme this month is the ship itself: Serenity.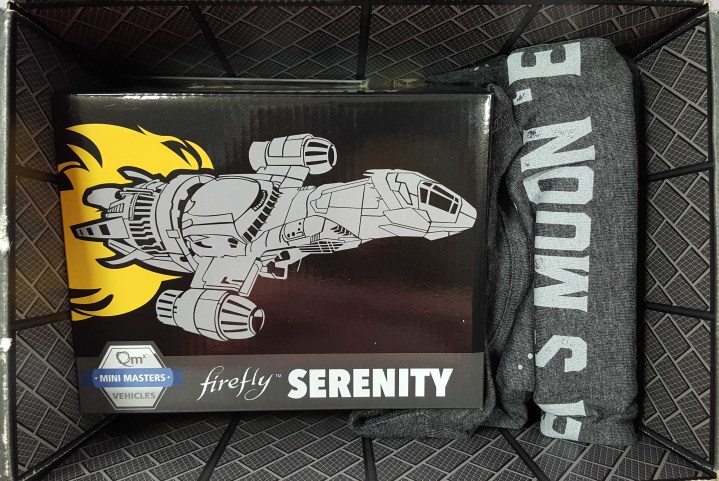 First look into my box this month and we are back to the normal size box and all the goodies were right inside.
DEAL: Use coupon code HELLOSUBSCRIPTION to save 10% off your subscription.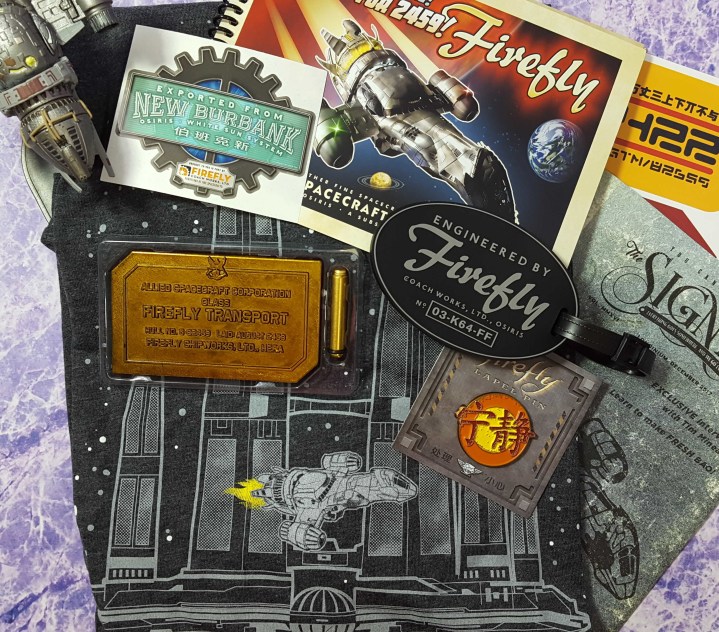 Everything in my Serenity crate.
I love the way they pack this box with all of the papers on the bottom so that they can stay relatively flat and not get wrinkled and torn up in shipping. The Firefly crate does not just send an info card but they send a whole mini magazine called You Can't Stop the Signal. It gives information on the items in the crate and other behind the scenes stories and interviews. This month we get a great interview with Tim Minear.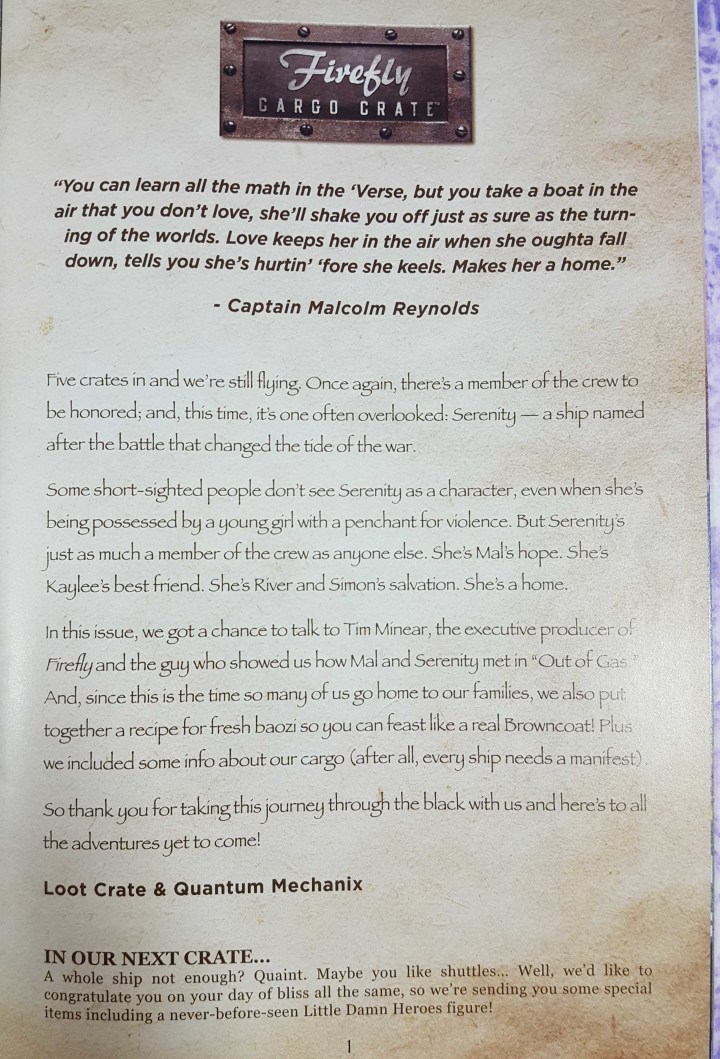 The Signal starts with a nice note from Loot Crate and also a Sneak Peek of what is to come in our next crate.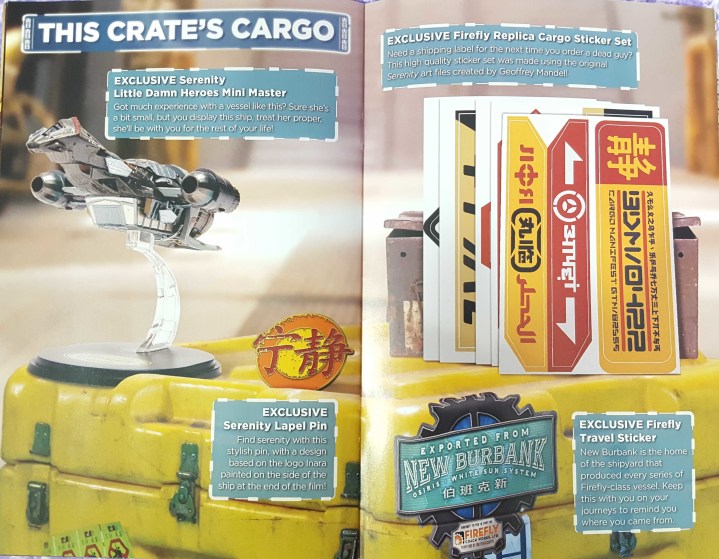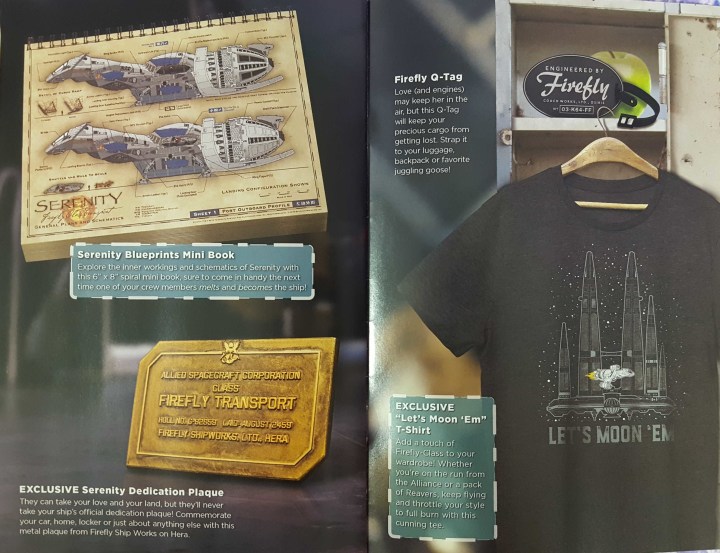 The info pages in the magazine.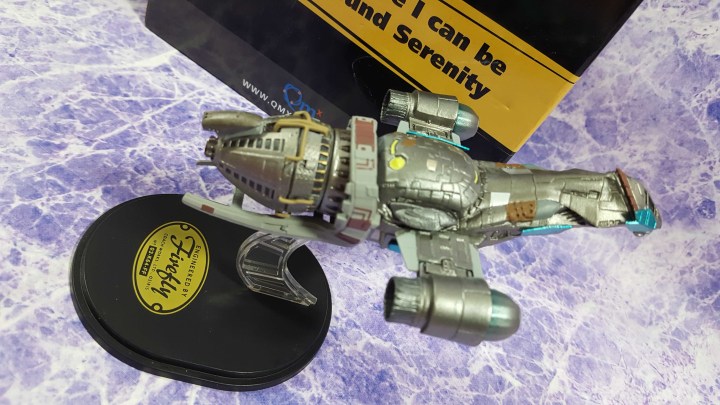 Serenity Little Damn Heroes Mini Master – My collection is growing and growing and I LOVE them all. This is the ship itself and the basis for the whole show. It is not only their transportation but also their home. While she has some issues she flies true and they all would do anything for her.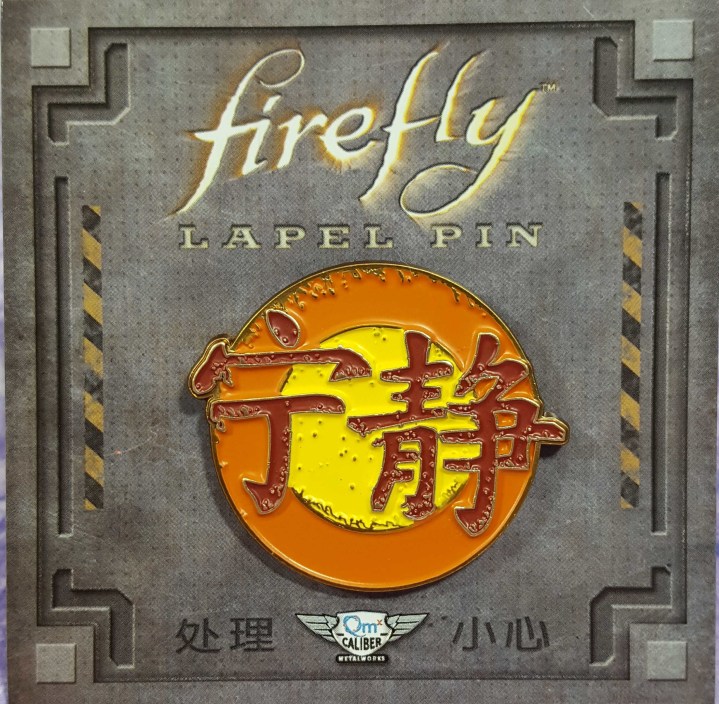 Every crate we get a new pin to go along with the character and this month we get a design based on the logo Inara paints on the side of the ship at the end of the movie.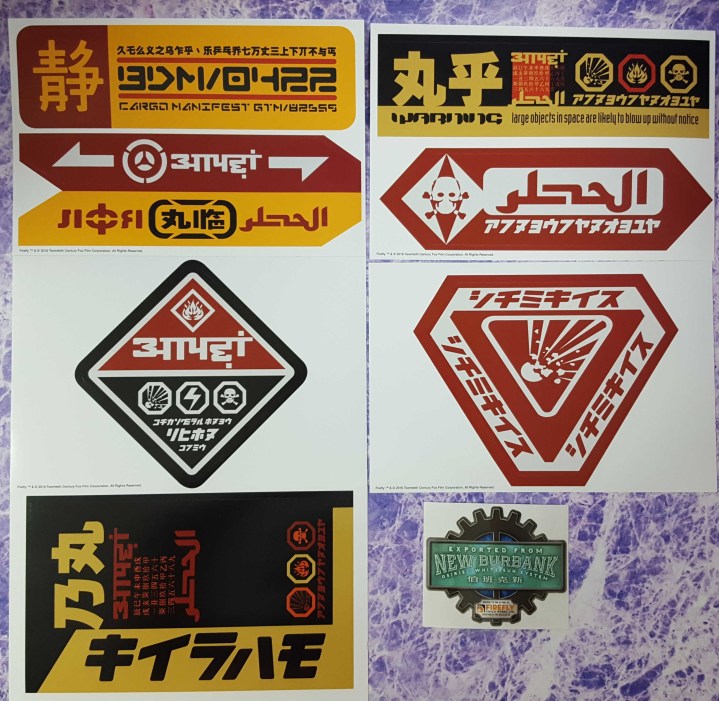 We got a lot of stickers this month. The larger ones are replica cargo stickers made using original Serenity Art files created by Geoffrey Mandel. The smaller one is our exclusive travel sticker. We get a new one each crate as well that goes along with our theme. New Burbank is the shipyard that produced ever series of Firefly-class vessel.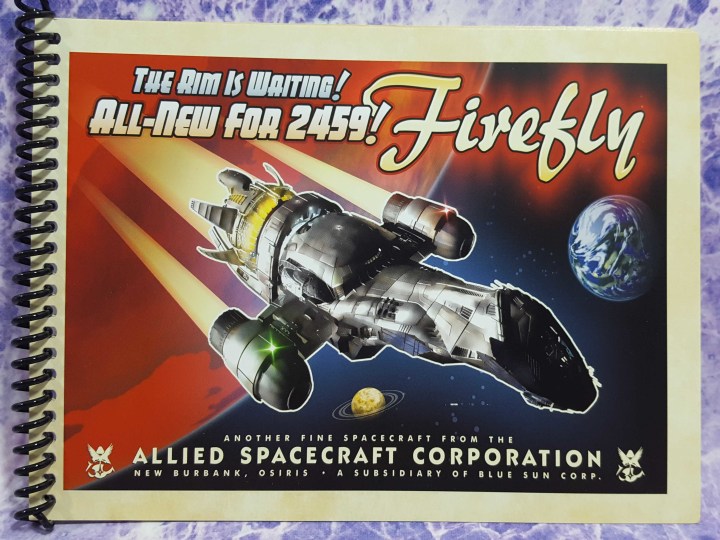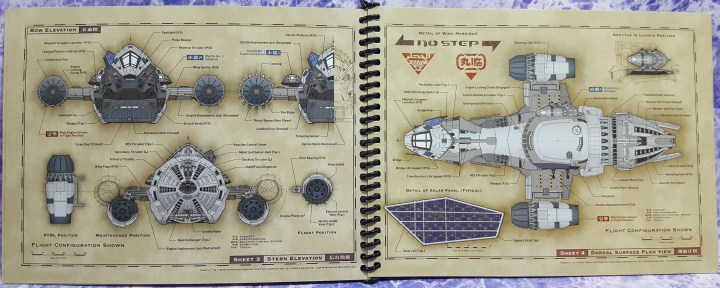 I'm loving this mini book that is a blueprint for Serenity. It is like a mini owners manual and there is so much information on the pages.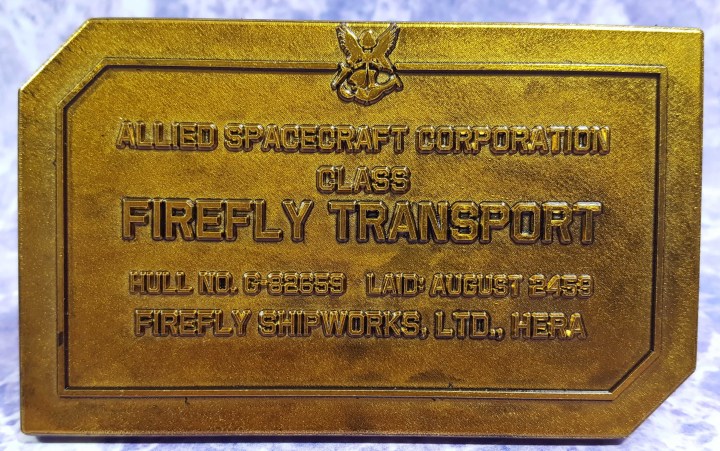 A dedication commemorative plaque for Serenity. This reminds me of something you would see on the side of a building so I can totally see this being on the ship.
Oh exciting a luggage tag. This is great and I'm going to put my info at the back and attach it to my luggage. Hmm, well, maybe my laptop bag since I travel with that more than I actually use my suitcase. I love to share my love of Firefly with everyone.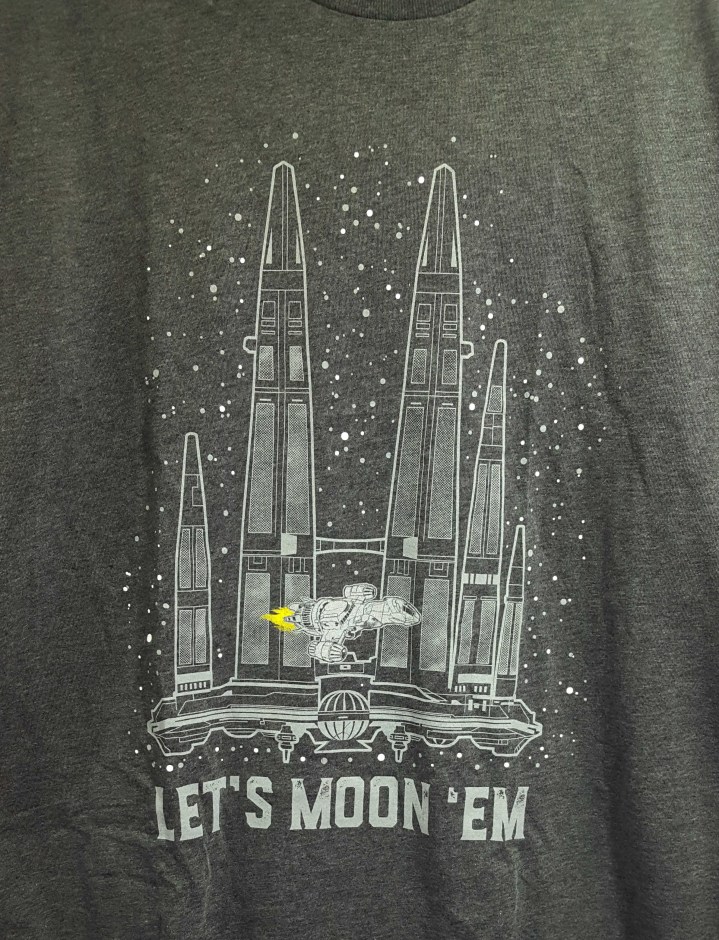 Let's Moon Em T-shirt – This is the softest shirt ever and I'm in Love with the look and saying. I think it is hysterical and it might just be my favorite firefly shirt so far.
This was another great and shiny crate for Firefly. Serenity is so much the heart of the show and the base for all things Firefly and I totally call it a character on the show all its own. I love the items this month and the shirt is my absolute favorite one so far so I can't wait to wear it and show my love.
I posted the sneak above that was under the note in the Signal but the actual theme has been announced:  it will be all about YoSaffBridge our little stowaway!
Visit Firefly Cargo Crate from Loot Crate to subscribe or find out more!