FilterSnap is an air filter subscription service. You check your filter size, sign up, and they send you a new filter every 30, 60 or 90 days. Properly maintained air filters can increase the efficiency as well as the longevity of your HVAC system. It makes a task that is an easily forgotten drudgery impossible to forget.
They make ordering your filter easy. To check your filter size, you just check the side of your current filter or if you don't have a filter you can measure the height and width of the area inside of your air intake. (Aack!!! If you have an HVAC system and don't have one in place!) They have dozens of sizes available.

DEAL: Try FilterSnap for free! Use this link to get the deal.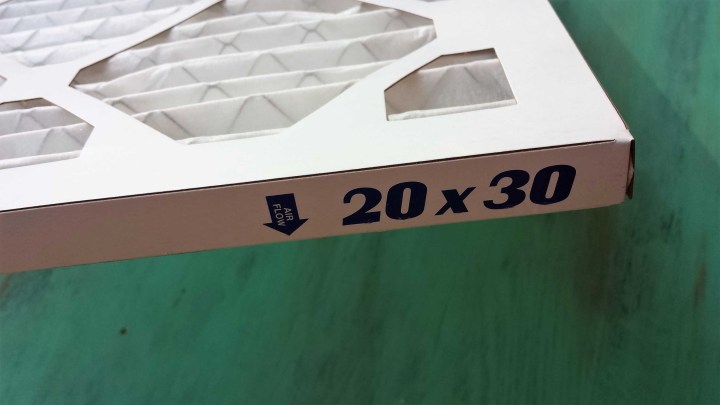 My air filter is 20×30. We received FilterSnap's Ultimate filter for our review.
After you choose your filter size you are going to be confronted with choosing between Filtersnap's Basic, Standard or Ultimate filters which very based on their MERV rating.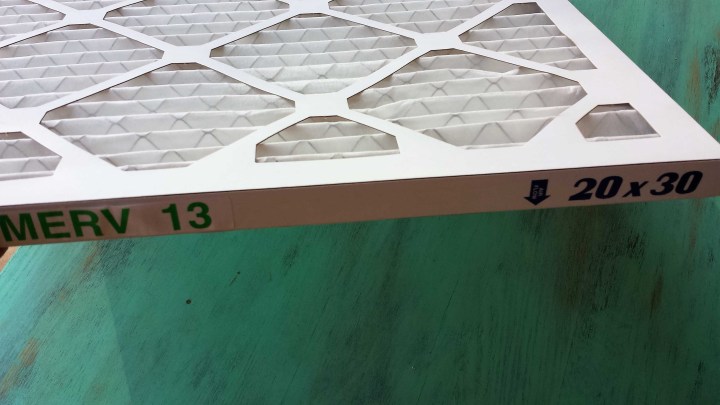 The Ultimate filter that we received had a MERV rating of 13, the Standard has a rating of 11 and the Basic a rating of 8. MERV stands for Minimum Efficiency Reporting Value, an official standard for measuring the effectiveness of an air filter.

The price of your subscription varies depending on the size of filter that you choose and the MERV rating, but prices start around $14 and top out around $37 per filter.
Once you determine which MERV rating, you need you pick how frequently you would like to receive your replacement filters every month, two months or 3 months. You decide this based on your household's needs. For instance, a household with several pets might need a new filter more frequently than a single person with no pets.
FilterSnap's filters have sturdy framing and sturdy, evenly spaced pleating to maximize airflow while filtering the nasty stuff out of your air. And, this is awesome! They are made in the USA. "We handpick every single one of them during the biannual harvest." Ha!!! They had me laughing there.

This is their 100% guarantee. If you get the wrong size, the wrong order or your filter is damaged in shipping they will send you a new one free of charge. Nice. And if you aren't happy with their service they will refund your order.
I think that FilterSnap is a great idea!!! And I love the punny irony that the company was started by Shane Kenny who also previously started a company called Safe Eyes (internet filtering). All he does is filters!!! (They had me laughing again.) But, seriously, whether you rent or own, for the sake of your HVAC system and to protect your lungs from irritants and allergens you should change your filter on a regular basis. I think a lot of renters forgo this, but should not for the sake of their energy bill! (Maybe talk to the landlord about subscribing for the sake of his/her HVAC system!) So, stop trying to remember to change your air-conditioner filter, subscribe and leave that memory space in your brain for something more important, like remembering to call your grandmother.
Have you changed your HVAC filter lately (go check it!).  And, when is the last time you called your grandmother?  It's the holidays. Get FilterSnap and call her.