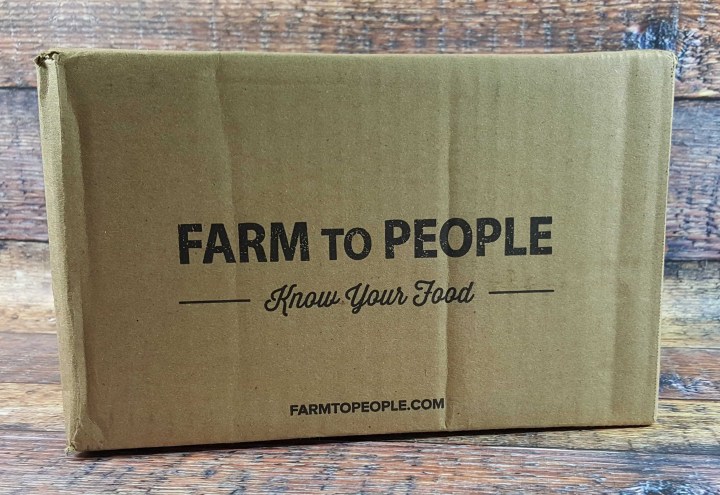 Founded by a father-son team, Farm to People was created from a shared passion for wholesome, delicious food made the way it should be, by small-batch makers using traditional methods. Fall in love with flavors you've never tasted before! The collection boasts such eclectic offerings like Ostrich Jerky, Goat Milk Caramel, Lovage Soda Syrup and much more. Their monthly subscription box gives you a perfect way to discover new, unique, and obscure products that you're sure to love. Tasting Box subscriptions start at $29.95. Choose between the Casual Foodie (3-4 items) or The Food Critic (5-8 items) options.
Everything arrives safely packed in paper. Glass jars are wrapped in honeycomb paper for additional protection. This month's theme is The World Traveler. I wonder what destinations we'll visit.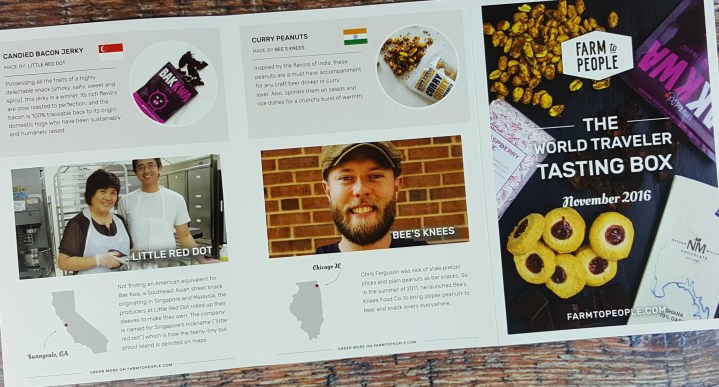 The fold out information card provides an overview of the products and makers in each box.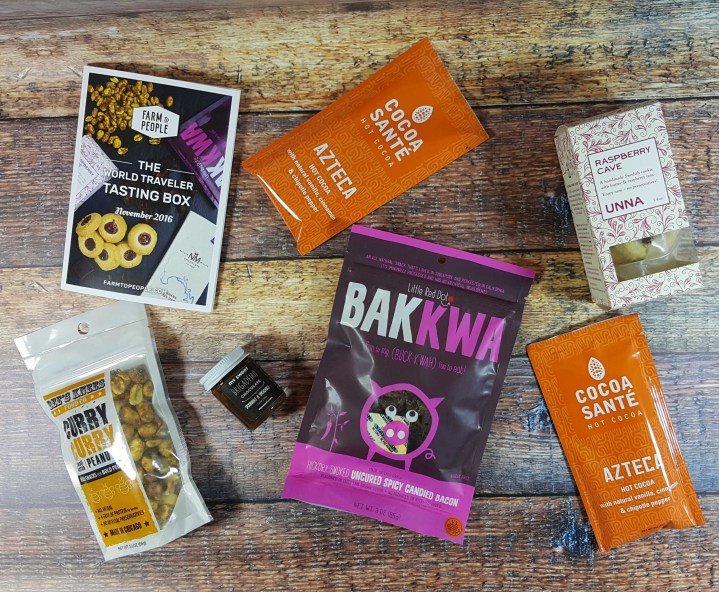 My November Farm to People Tasting box! I see candied bacon and chocolate. Let's get this journey started!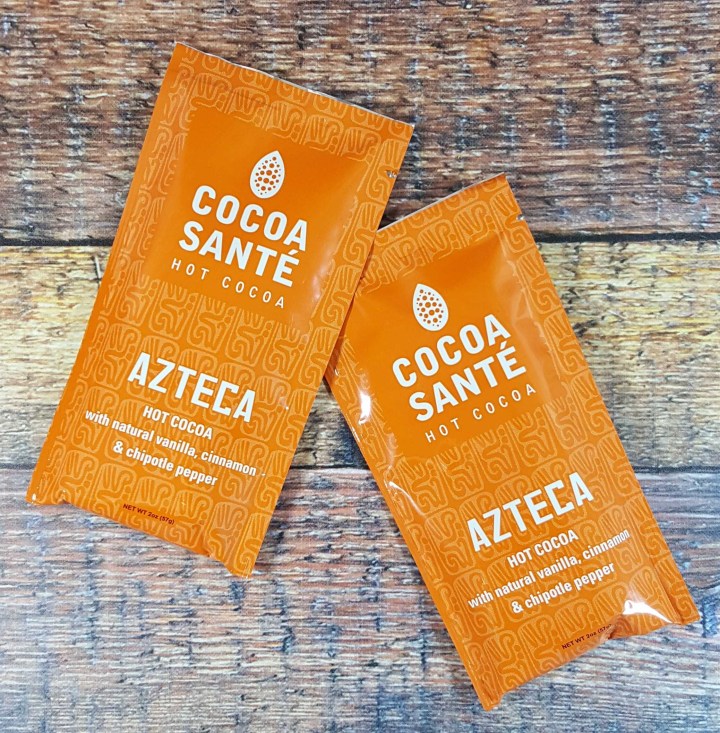 Azteca Hot Cocoa by Cocoa Santé ($2.00 ea.): I had a hard time finding the single serve packets on line. To be honest, go ahead and buy the tin – you'll like this cocoa. The Azteca blend pays tribute to Mexican cocoa and is great on a cold day. The chipotle pepper and cinnamon add a mild warmth to the rich chocolate flavor.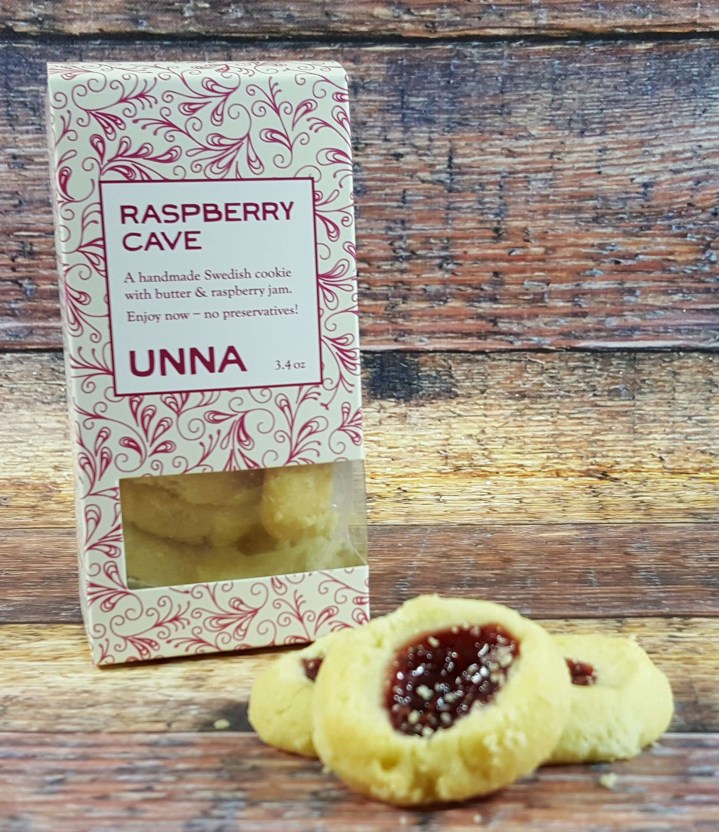 Raspberry Cave Cookies by Unna Bakery ($8.99): These handmade cookies are rich, crumbly, and buttery with a raspberry jam center. Since they are small, it is very easy to eat the whole box in one go. I was able to restrain myself, and these lasted 2 days. The price is slightly lower on the Unna Bakery site, but the shipping charge is hefty.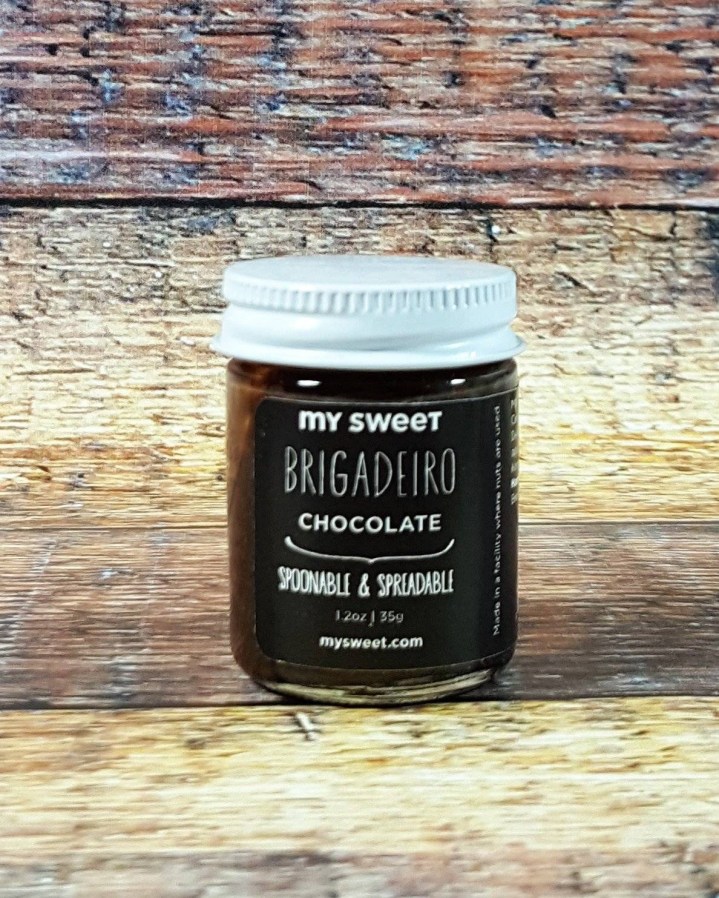 Brigadeiro Chocolate by My Sweet ($6.00):  Brigadeiro is made from condensed milk, cocoa, and butter. It is similar to a truffle, kind of between pudding and fudge in texture. This little jar contains a spreadable version of that deliciousness. I'm sure it would have been good as a spread, but I ate it straight out of the jar. There was no sharing.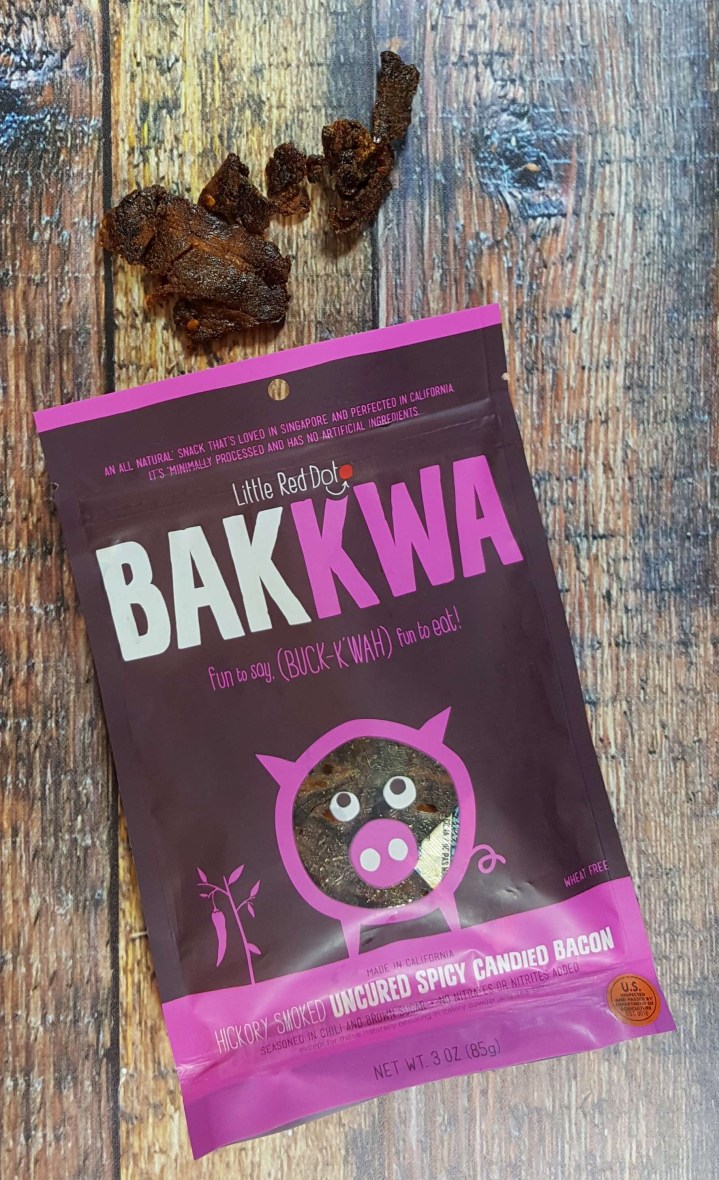 Uncured Spicy Candied Bacon by Little Red Dot ($9.50): With my love of street food and meat-on-a-stick/jerky, I cannot believe that missed out on bak kwa during my time in Singapore! Anyway, this candied bacon is inspired by the street food of Singapore and Malaysia. The bacon is meaty with a nice sweet-salty combination. There is a little bit of heat on the finish which adds to the goodness of this treat. This bag goes fast, so beware. You may be able to get this slightly cheaper from Little Red Dot because they use flat-rate shipping.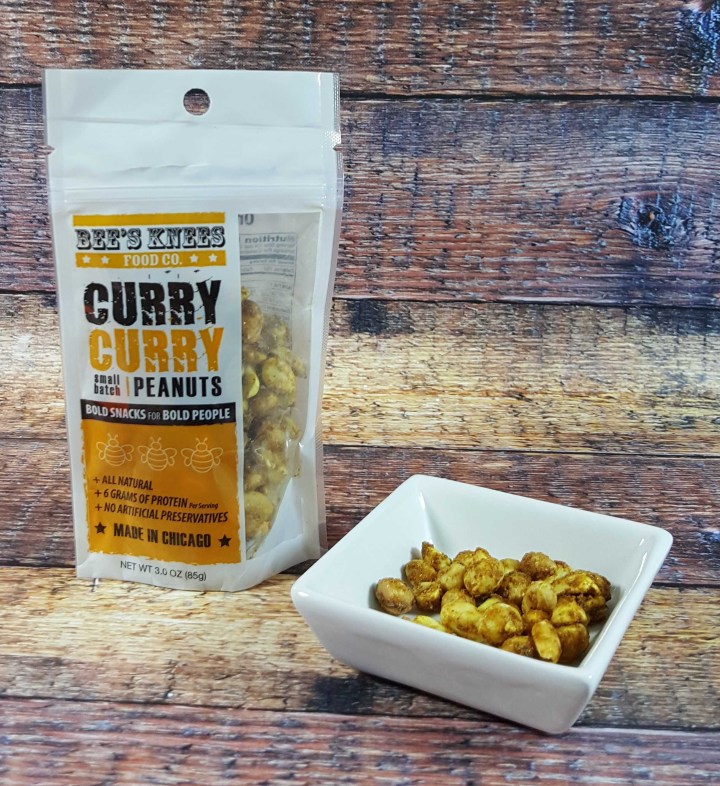 Curry Peanuts by Bee's Knees ($6.00): These peanuts are packed with curry flavor. The curry is mild with a little kick on the finish – I couldn't identify the flavor. Bee's Knees suggests pairing these with pilsners, Belgians, and cheese. I thought these would be a great game day or bar snack.
The November Farm to People Tasting box is valued around $35. I liked the journey from Latin America to Asia, with a quick detour to Europe. The curated foods show that even within an area, there is diversity among flavors. My favorite product was the Brigadiero. I need that in a bigger jar! LOL.
This subscription would make a great gift for the indie foodie or gourmand in your life – remember, the holidays are just around the corner.
What did you think of Farm to People?  What looked most delicious to you? Leave a comment below and let me know your thoughts.