Awesome Pack is a whole family fun subscription box with a tabletop board game in every box. Whether your family includes kids or not – this is a great fun box that will keep you away from your screen! You can choose either the Family Box or the Big Kid box. Family Boxes include a family board game, and Big Kid boxes are for kids 12+ and will include higher quality (and more advanced!) games and other activities. Every box will include a board game and other fun activities selected based on your preferences.

The packaging is designed to get everyone totally psyched for game night! It's Awesome time!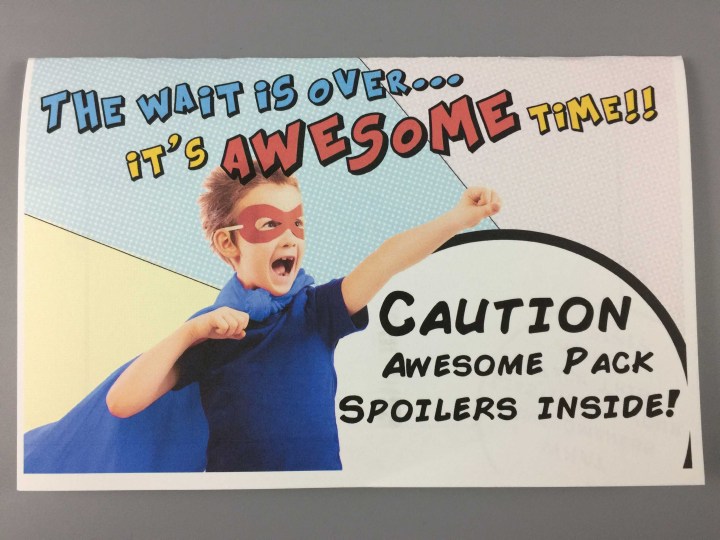 DEAL: Use coupon code Hellosubisawesome for $5 off your first month!

Let's find out how awesome!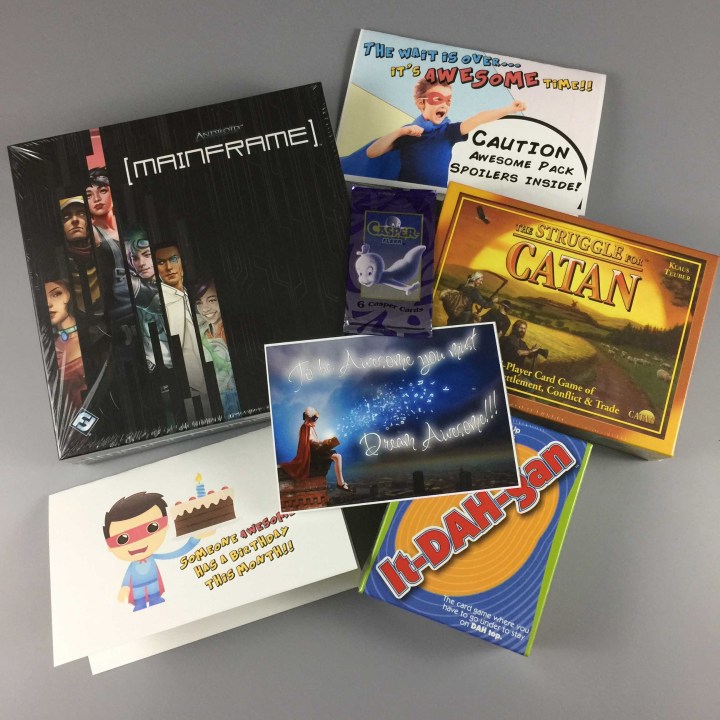 All the items in the Awesome December 2016 Box! I chose the adult-themed box. The choices were grown up or family but there are only three of us in our family (the family size box asks for 4 people). This was totally okay however as my daughter is 12 and these games definitely fit what we would be looking for all of us.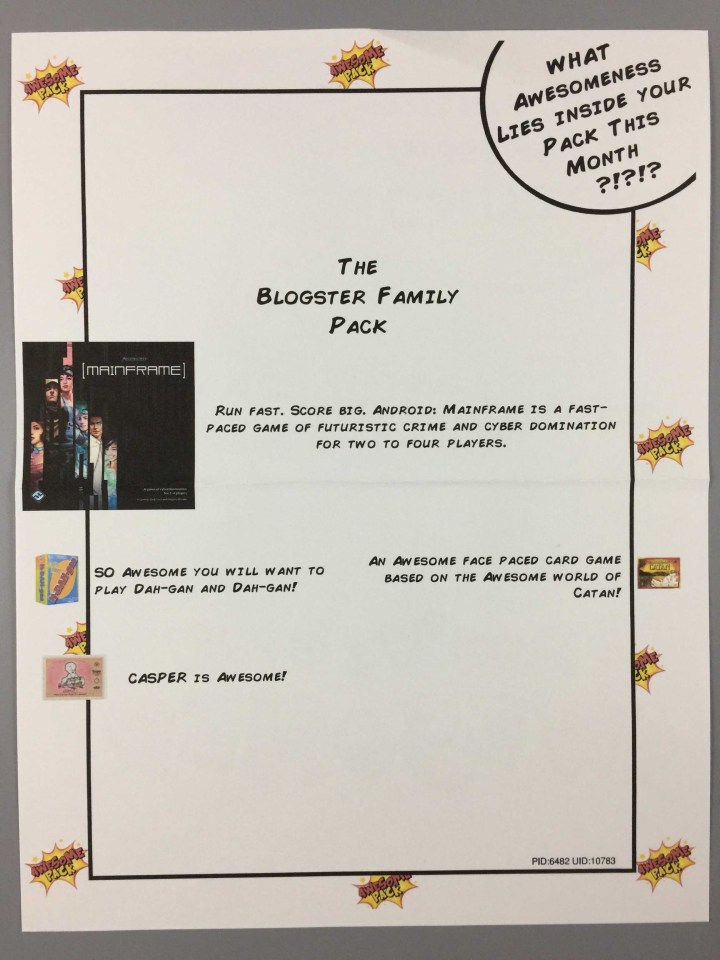 An information card detailing all the items of awesomeness is in the box.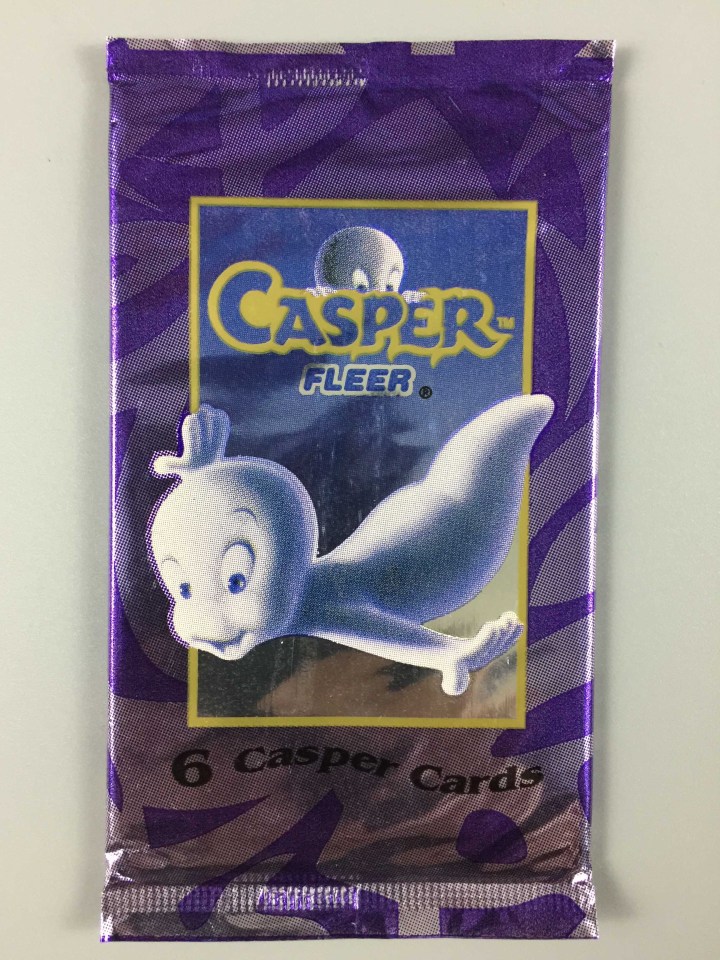 Casper Trading Cards. Not sure what these are worth as they're a bit older (they're from the movie from over 20 years ago).  Two months in a row I have received near worthless trading cards. Let's hope the other items are better.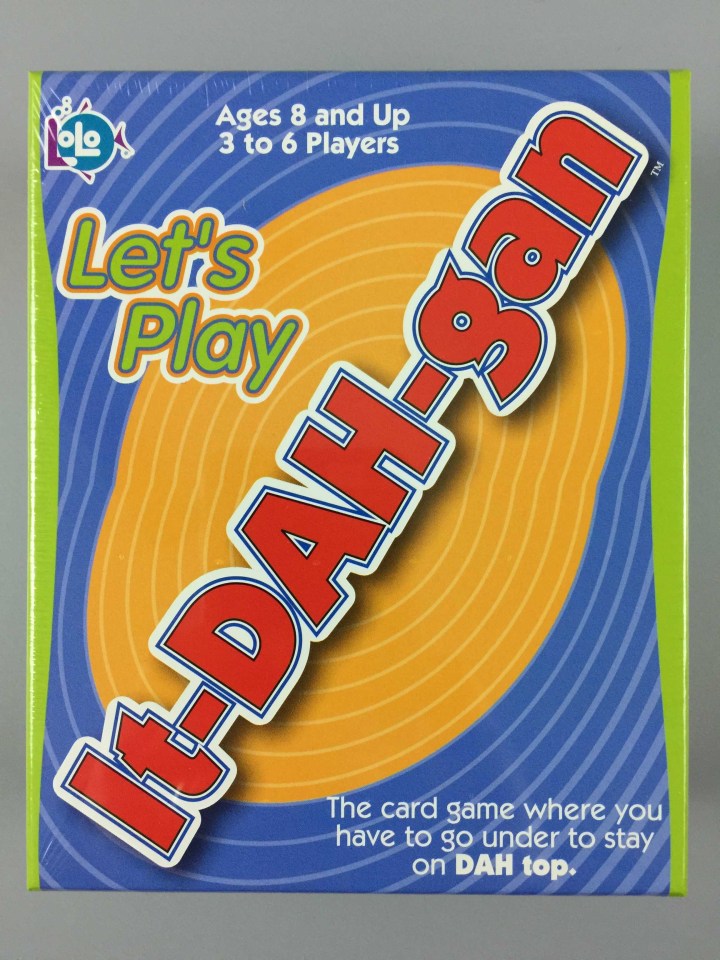 It-DAH-gan – LoLo – $10.00. This is a card game that encourages trickery amongst the players. It's pretty cool that younger players can enjoy this game(around 8+ years).
Pronounced (it-again) is a great trumping card game where you have to play under to stay on the top.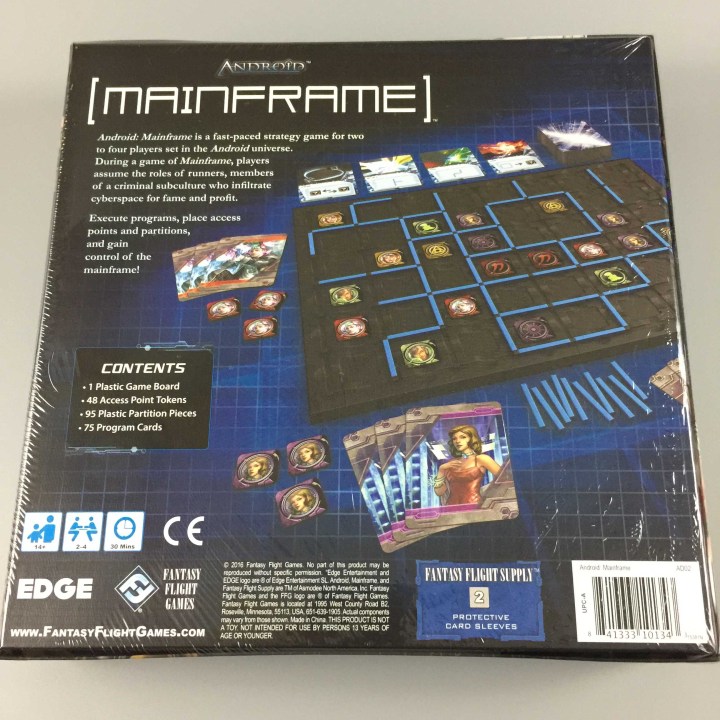 Android: Mainframe – Fantasy Flight Games – $27.36. Android: Mainframe comes from the creative minds of Jordi Gene and Gregaorio Morales. It's intended for 2-4 players and is the main game for this month.
A fast-paced board game of cyber domination for two to four players
Set in the popular Android universe
Use a constantly changing tableau of programs to create and secure access points
Play as one of six unique runners
Signature programs offer individual strengths and secret information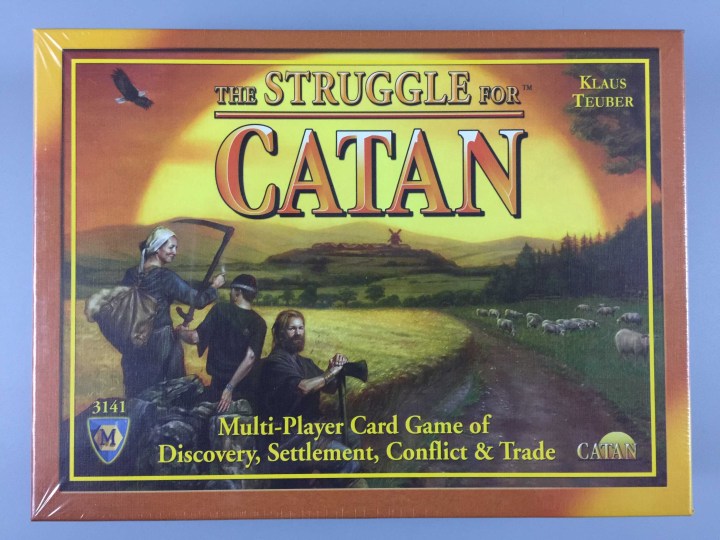 The Struggle for Catan – $15.00. Settlers of Catan is a mega popular game and now there is a great card game to play as well.
A card game? Isn't there one already? Indeed, "The Rivals for Catan" is a card-based strategy game for two players. However, while The Rivals for Catan is more like a board game, The Struggle for Catan is more like a card game. Featuring only 110 cards inside a small box, the game can also be played on the go.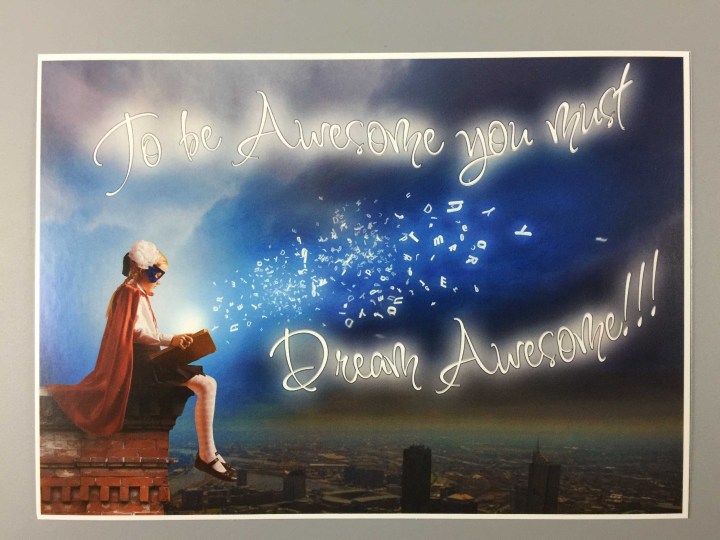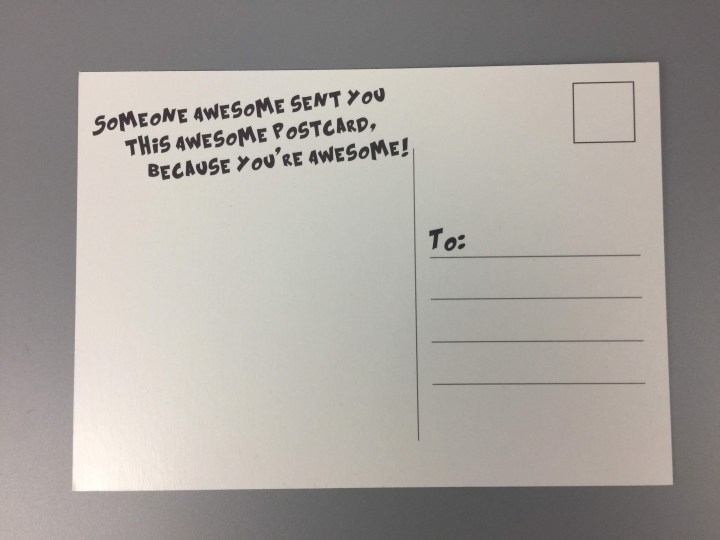 Awesome Postcard. Let someone know how awesome they are!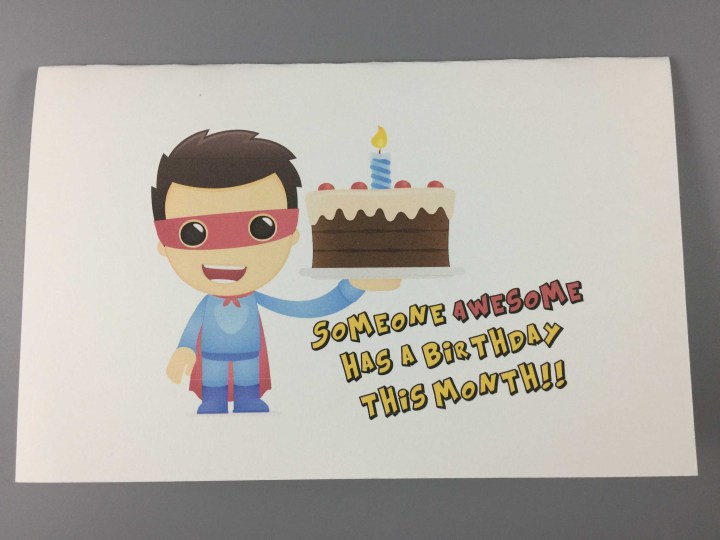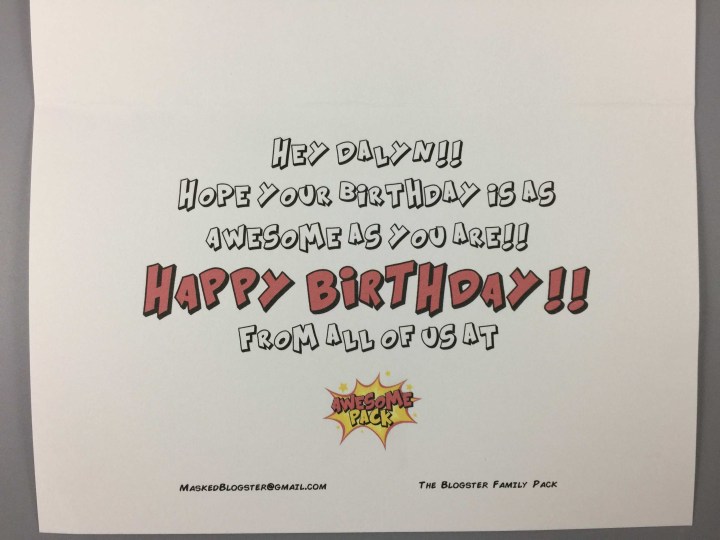 Happy birthday to me! It was in November but better late than never.
I'm a huge fan of Awesome Pack! There were plenty of games to play and I liked the variety. My pack is basically for two adults but, as you can see, there are games for more than just two and the kiddo can play as well. The folks at Awesome Pack have a questionnaire when you sign up and that helps to ensure your pack is as awesome as you need it to be.