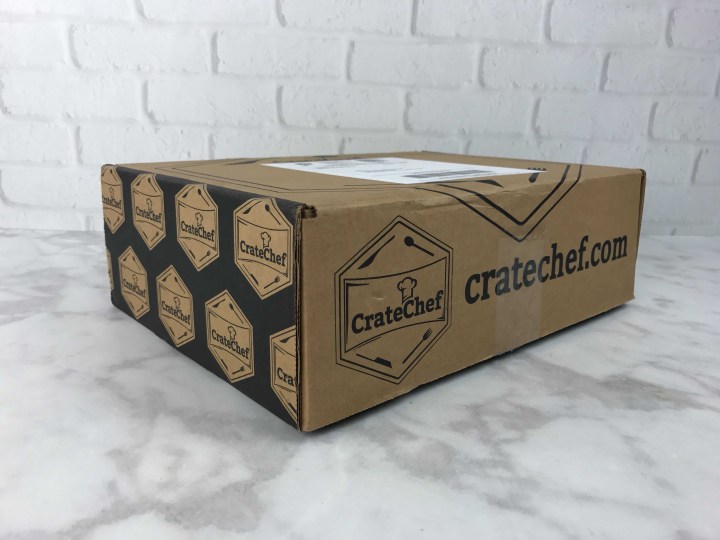 Crate Chef is a bi-monthly subscription box that brings your favorite chefs' top picks to you. Each month costs $45, and you'll get a specially curated box filled with a well-known chef favorite kitchen items, food products, as well as selected recipes.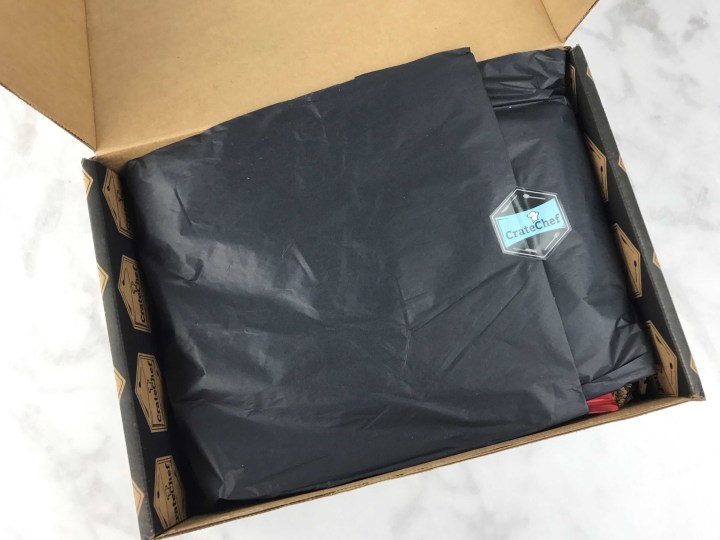 The items are wrapped in a black tissue paper with the Chef Letter on top. The "Chef-of-the-Month" (November-December) is the Stag Group, comprising Chefs Jordan Grosser, Ted Fleury, and Matthew Homyak.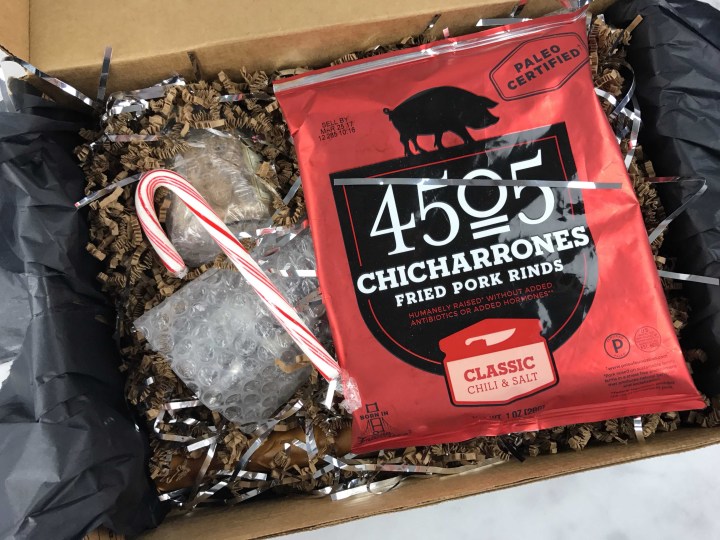 DEAL: Save 10% off your first order with coupon code HELLO10.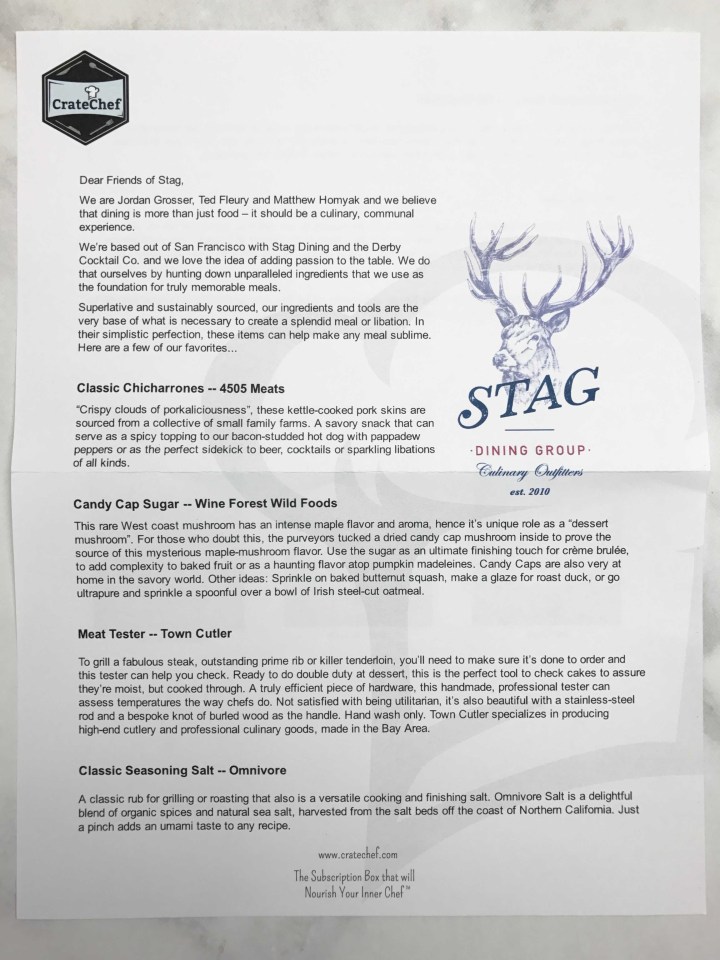 A few words from the Chefs of Stag Dining via the Chef Letter – their focus was "to create a splendid meal or libation."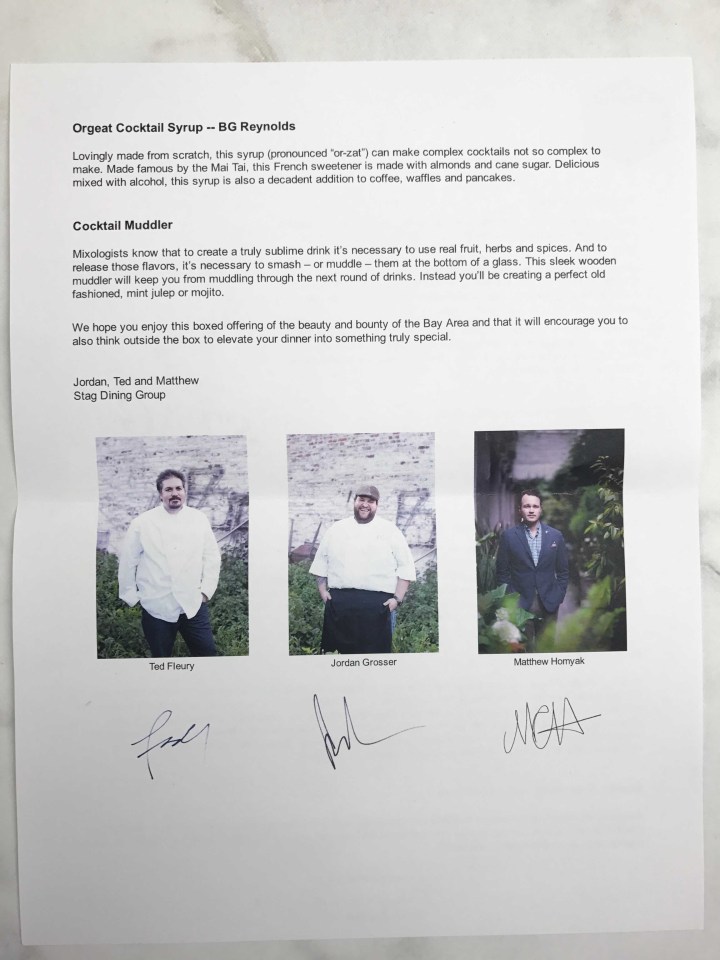 The short letter also describes each item and even suggests some great uses for each food.
The box included recipe cards from the Stag Dining Group Chefs. Unlike last month's simpler recipes these are a little more involved.
All the goodies from the Crate Chef November-December Box!
Town Cutler Meat Tester ($8):  Made with a sustainably-sourced burl wood handle, this handy tool allows you to quickly assess the doneness of meat without waiting on a thermometer or touching with your bare hand. Comes with a leather sleeve so it doesn't get lost in your drawer.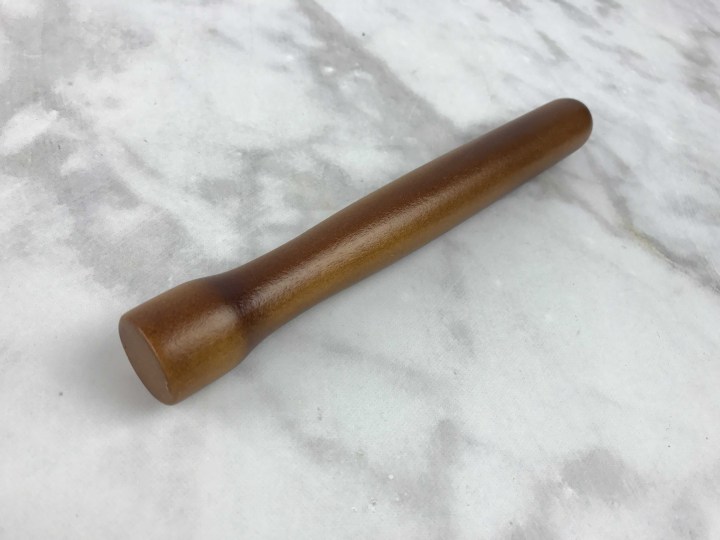 Wooden Cocktail Muddler (about $4.00):  A barkeep's essential, this simple stained muddler is ideal for gently pressing herbs, spices, citrus, sugars and fruits to make your favorites libations — great for mojitos and juleps!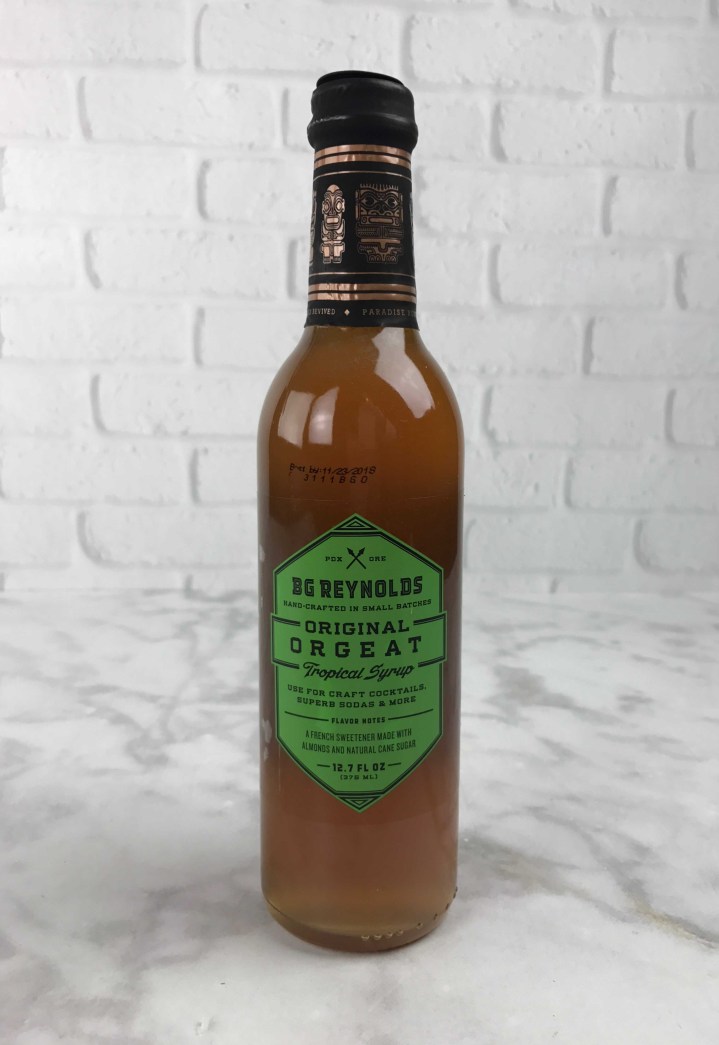 BG Reynolds Orgeat Cocktail Syrup ($8.99):  Made famous by the Mai Tai, orgeat syrup blends almonds and sugar into a richly flavored drink base.  This can be used for mixing alcoholic drinks, or mixed with seltzer for a refreshing virgin punch.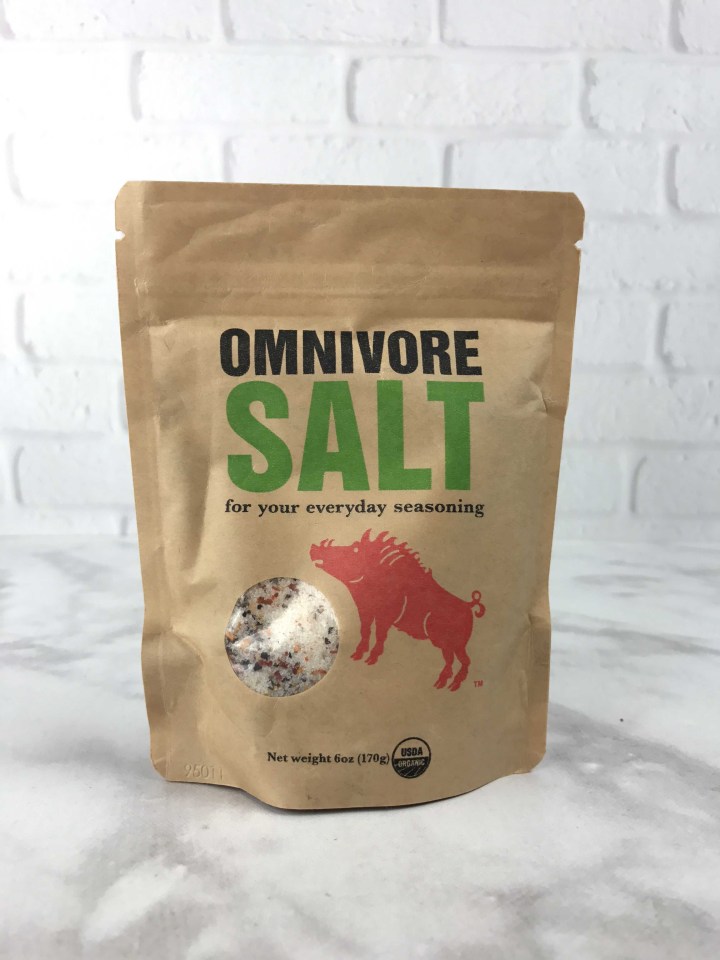 Omnivore Classic Seasoning Salt ($10):  High-quality California sea salt blended with pepper corns and organic spices to bring out the most in your meat and vegetables.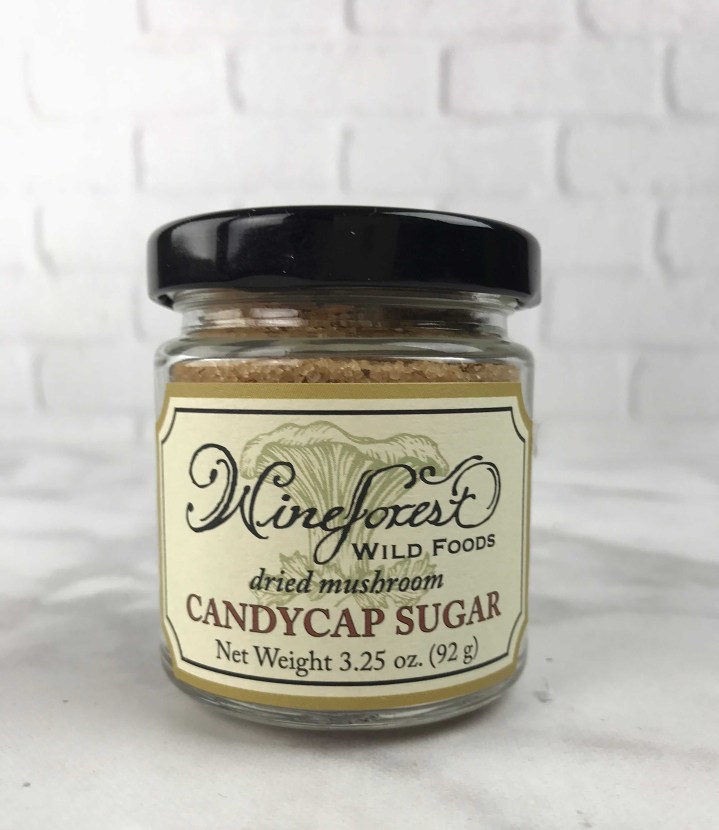 Wine Forest Wild Foods Candy Cap Sugar ($8):  This sugar and mushroom blend takes advantage of the uncanny natural sweetness of the candy cap mushroom.  Intended as an umami and sweet boost for desserts and confections, this blend is also perfect for savory foods, too.
Consisting mostly of mushroom infused sugar crystals, the blend also contained some larger chunks of mushroom.
4505 Meats Classic Chicharrones ($4.50): Pork rinds were once a staple of working class snack fare, and they have made a comeback within gourmet culinary circles. This version of the crispy treat is spiced with chili and salt.
I calculate the value of the items in this box at about $43.50, just shy of the $45 price — I ascribe the small premium to the inclusion of recipes including all the food items, and for the curation.  We like the mix of tools vs ingredients, but we wish this subscription focused a little less on salt-based seasonings.  I think we'll get some use out of the meat tester and make some cocktails with the orgeat.  The included recipes are fairly involved, but they are great sources of inspiration for the adventurous chef, and they do a great job of showcasing the items in the box.
What did you think about this box from CrateChef?