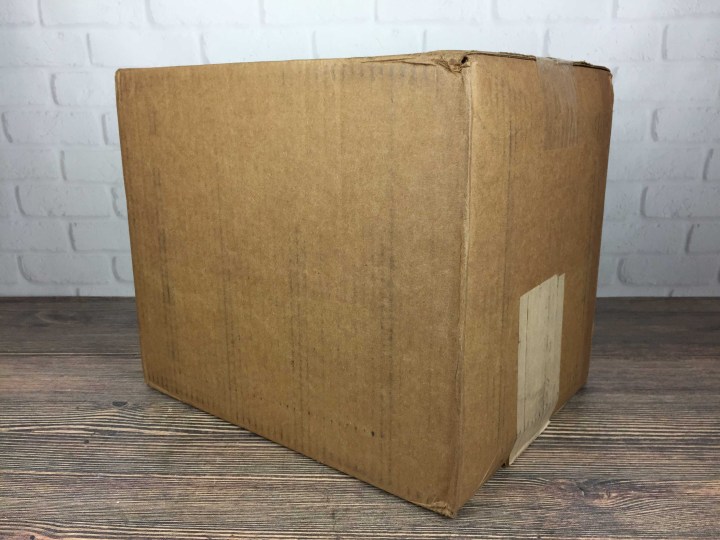 Your beer choices are no longer limited by the selection at the corner store! Craft Beer Club is a monthly subscription that delivers a twelve pack of select microbrews right to your home. Picked from across the U.S. and Canada, each selection has received acclaim and is very popular within its distribution area – CBC lets you enjoy them wherever you may be.
Every shipment includes relevant issues of the Micro Brew News.
DEAL: When you subscribe or give it as a gift, the subscription will come with bonus items – no coupon code required!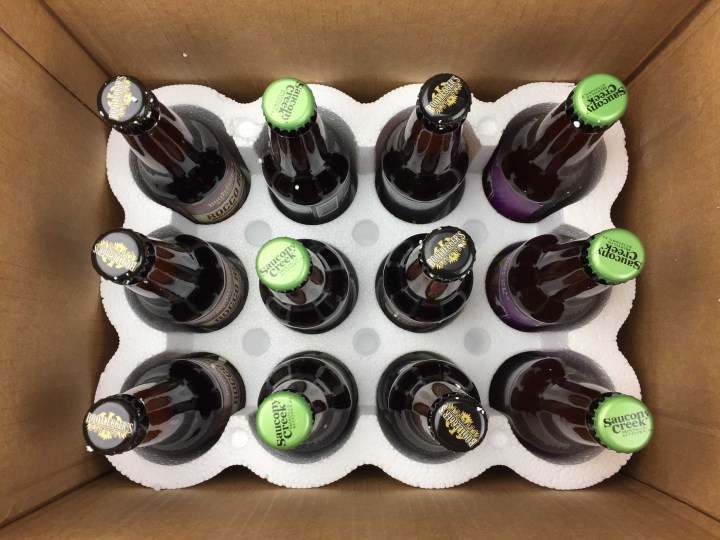 The Club delivers a mixed twelve pack each month which includes three cans or bottles of each of four varieties (they also have a case option) – most month's selections come in bottles. Each box has had two offerings each from two featured microbreweries. This month's brewers were Bootlegger's Brewing Company in Fullerton, California, and Saucony Creek Brewing Co., in Kutztown, Pennsylvania.

Two separate volumes of Micro Brew News were included, one for each Brewer. They include information on the history and philosophy of the featured breweries, as well as details on the style, stats, and composition of each brew.
The back of each sheet had a recipe designed to pair well with the beer selections (or in some cases, actually use the beer in the recipe!), as well as some beer-related trivia. The trivia is very instructive, covering some facet of brewing or brew culture in depth.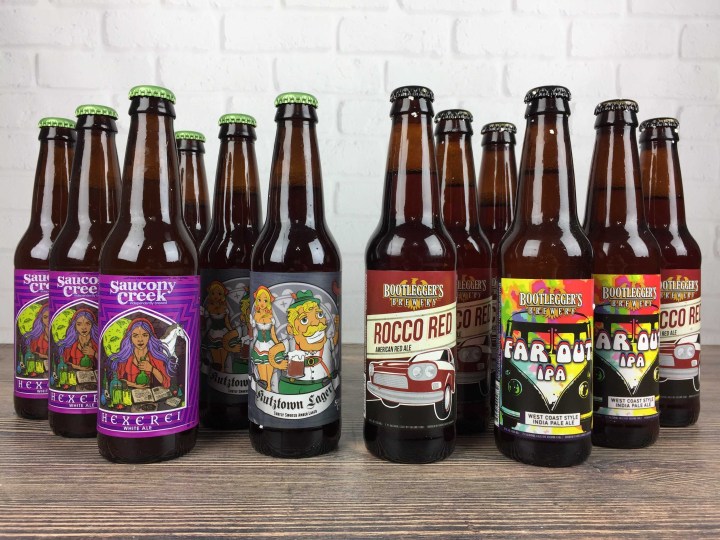 All the great beer we received in this month's box!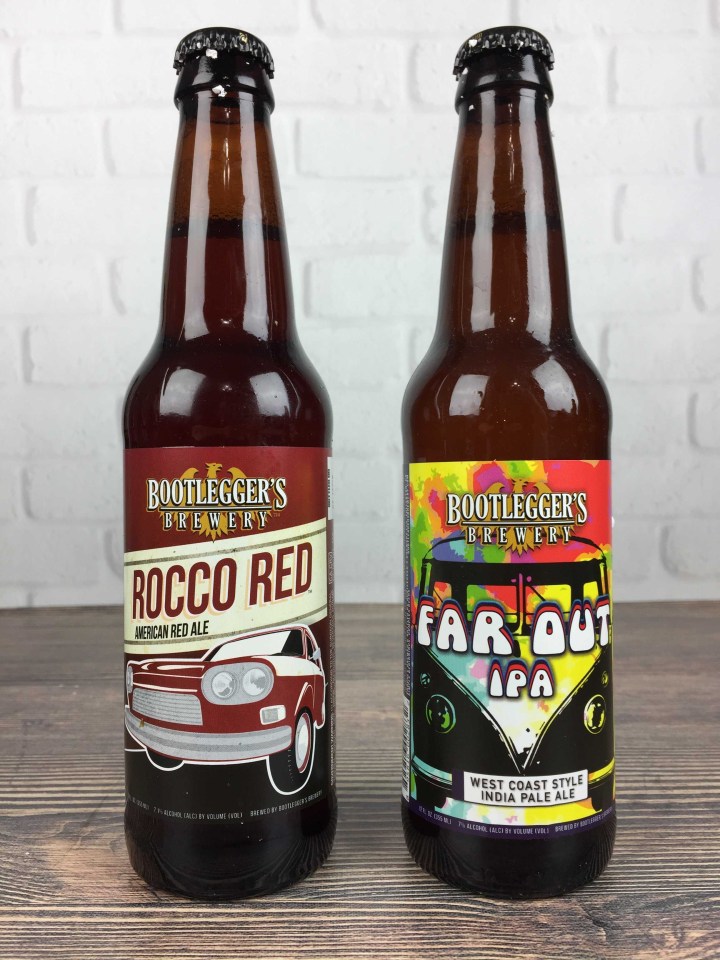 Bootlegger's Brewing Company Rocco Red: This red ale is the Jessica Rabbit of beers.  It comes on strong with lots of voluptuous malt and caramel sweetness. I sampled this after the IPA, so the hops didn't jump out at me  — but they do play an essential role in supporting this top-heavy ale, adding a bit of crispness to the finish.
Bootlegger's Brewing Company Far Out IPA: The nose on this smooth IPA is very clean and invigorating – no hint of skunk or bitter. There is no bitterness at all, in fact – the Galaxy hops give off a nice piney vibe at first sip, then they present as a gently tart grapefruit note. I adore the way this beer showcases the flavors of the hops while completely disguising their role as a counterbalance for the malt, which expresses as pure smoothness. Delicious!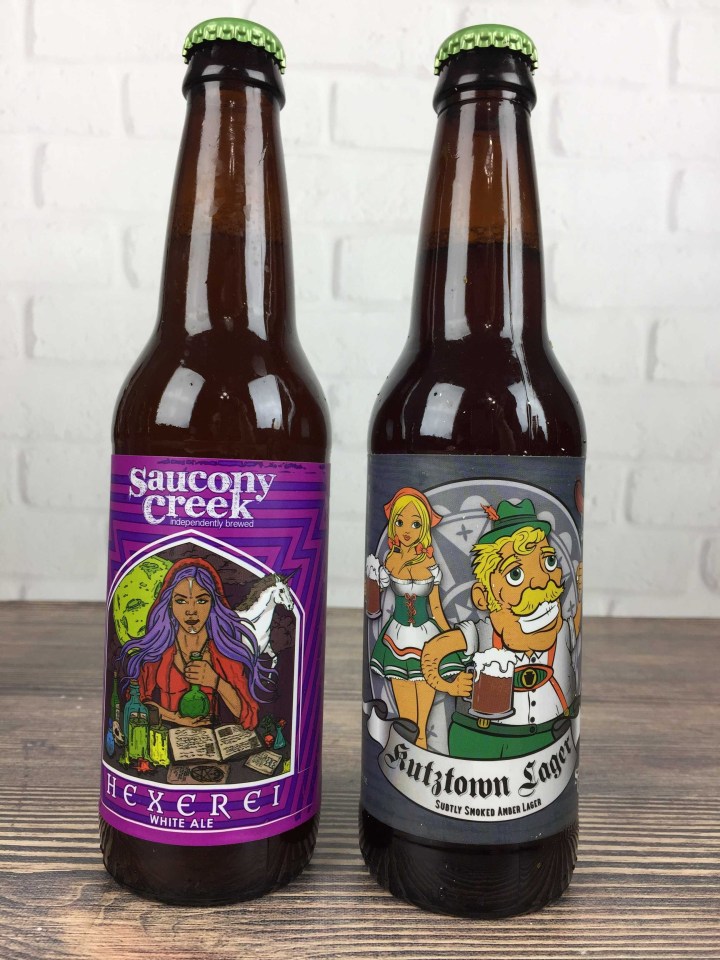 Saucony Creek Brewing Co. Hexerei White Ale: Though no sediment is apparent, this witbier definitely gives off the unfiltered energy and has a cloudy look to it. Despite appearances, it has a light presence, with the typical witbier froth and tingle notably subdued. The yeasty notes I'd expect are also highly suppressed, with a hint of orange coming through instead. A dash of coriander lingers on the palate after the brew has long passed, a slightly festive parting note.
Saucony Creek Brewing Co. Kutztown Lager: Call me crazy, but I get a bit of a kielbasa-type smoky/greasy note while sipping this lager. The nose is pleasant and flat, and the body exhibits the mellow bounce and bubble of a lager. It's the unctuous finish that is truly remarkable, and I can only attribute it to the smoking of malts over Kutztown Ring Bologna.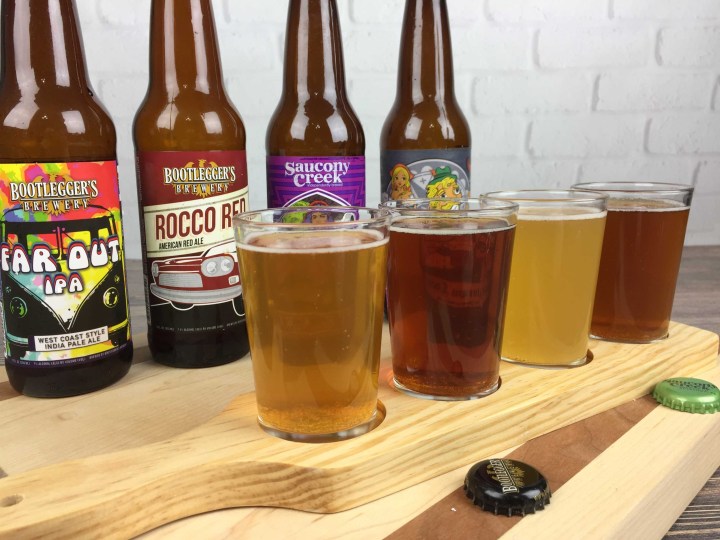 I recommend this subscription as a treat for anyone whose taste in beer runs beyond the big three breweries. I love that every box has a couple selections each from two breweries because the notable similarities in each brewer's offerings provide a glimpse of its brewing philosophy and sense of taste.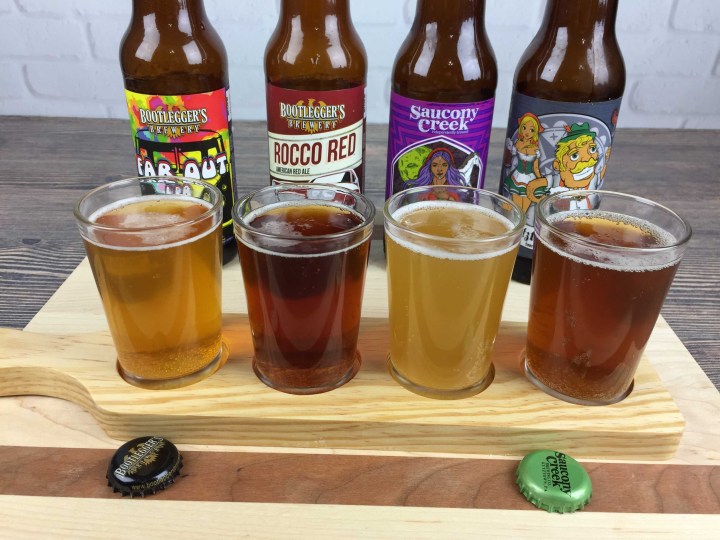 This is a great subscription to split for poker night or watching the game with pals, or just to have a dependably tasty selection of craft beers always on hand for your own enjoyment.