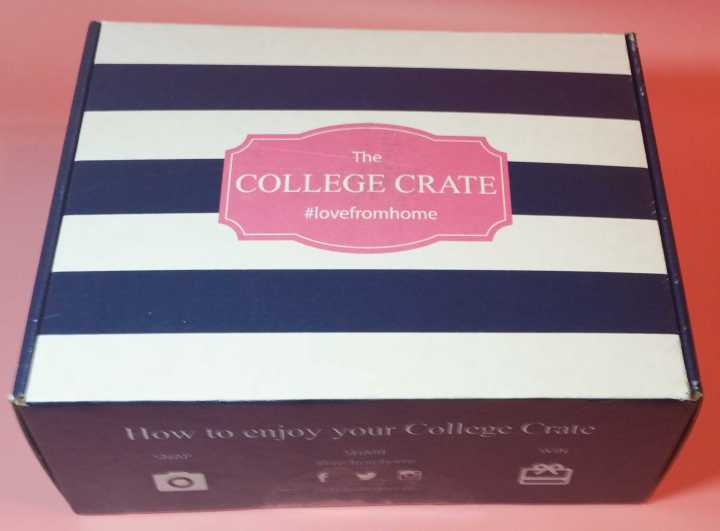 The College Crate is a fun, luxe college care package subscription that ships four times each semester. Each box has some lifestyle items, as well as full size gourmet food items from small batch artisans – "no chips, no samples, & no junk!" Subscriptions start at $49.95/box. Let's see what's inside!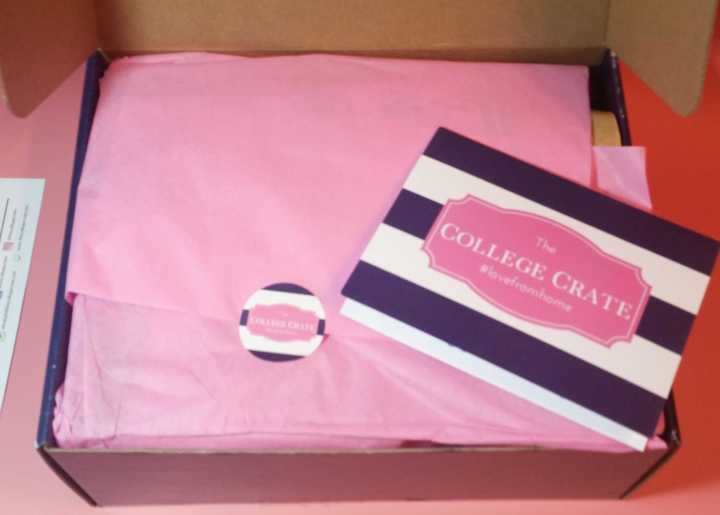 The first thing I noticed was how cute and totally on point the packaging was! Between working at a university and having teen daughters, I can see instantly that this box would appeal to college kids!
DEAL: Pay only $39.95 per month (for life) instead of $49.95 per month! Use coupon code 10forlife. Offer only valid for a limited time.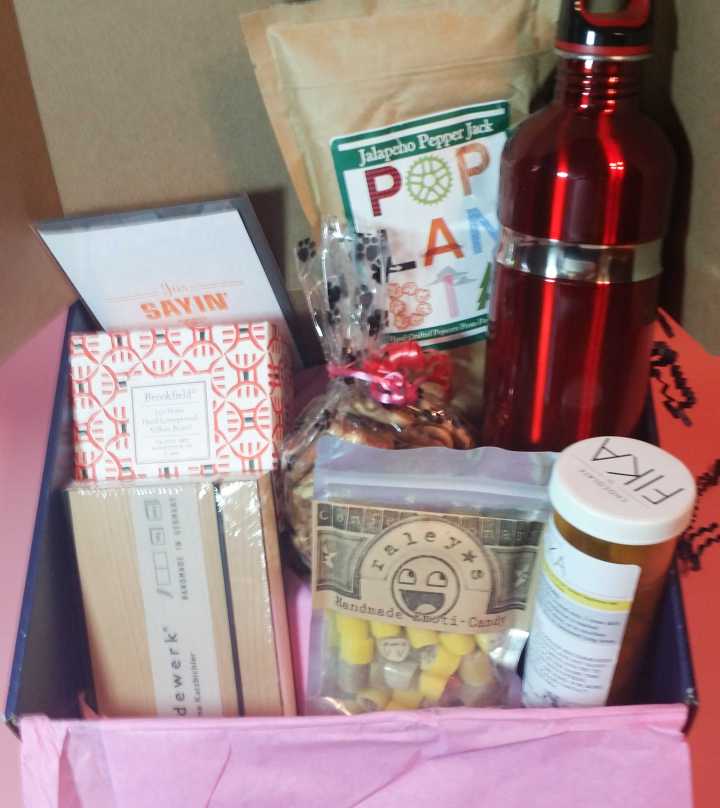 Here's a look at everything in this month's box.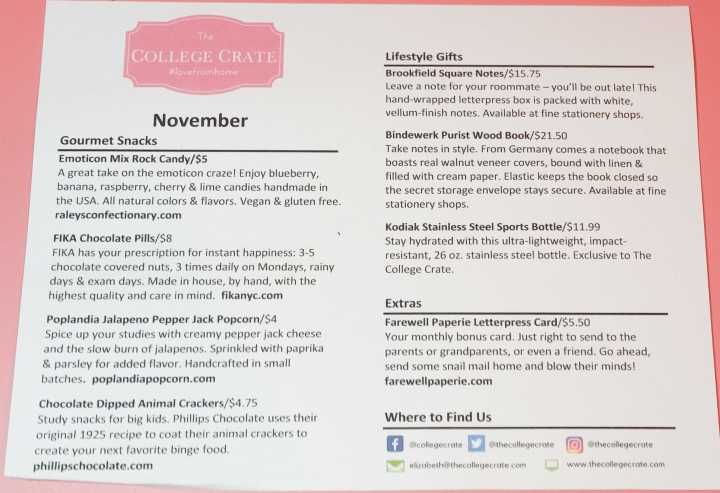 The contents card is super helpful.  Not only does it list all of the items in the box, but also their prices and some information about each.  Let's check out these goodies!
Emoticon Mix Rock Candy ($5): OK, seriously – how cute is this candy? It's basically LOL! This hard candy is also really tasty, coming in blueberry, banana, raspberry, cherry, and lime flavors.  Perfect for a little pick-me-up – between the sugar and the silliness, it's hard not to feel better after one or two of these!
FIKA Chocolate Pills ($8): Just what the doctor ordered – chocolate covered nuts. Dosing information? 3-5 chocolate nuts, 3 times daily, with increased doses on Mondays, rainy days, and exam days! Another perfect treat for college kids!  (One word of caution – most folks receiving a College Crate box probably don't have little ones at home…but if so, I would maybe be cautious about this product around children, since it looks exactly like a prescription bottle.  Don't want to lead kids into thinking sweets come from medicine bottles!)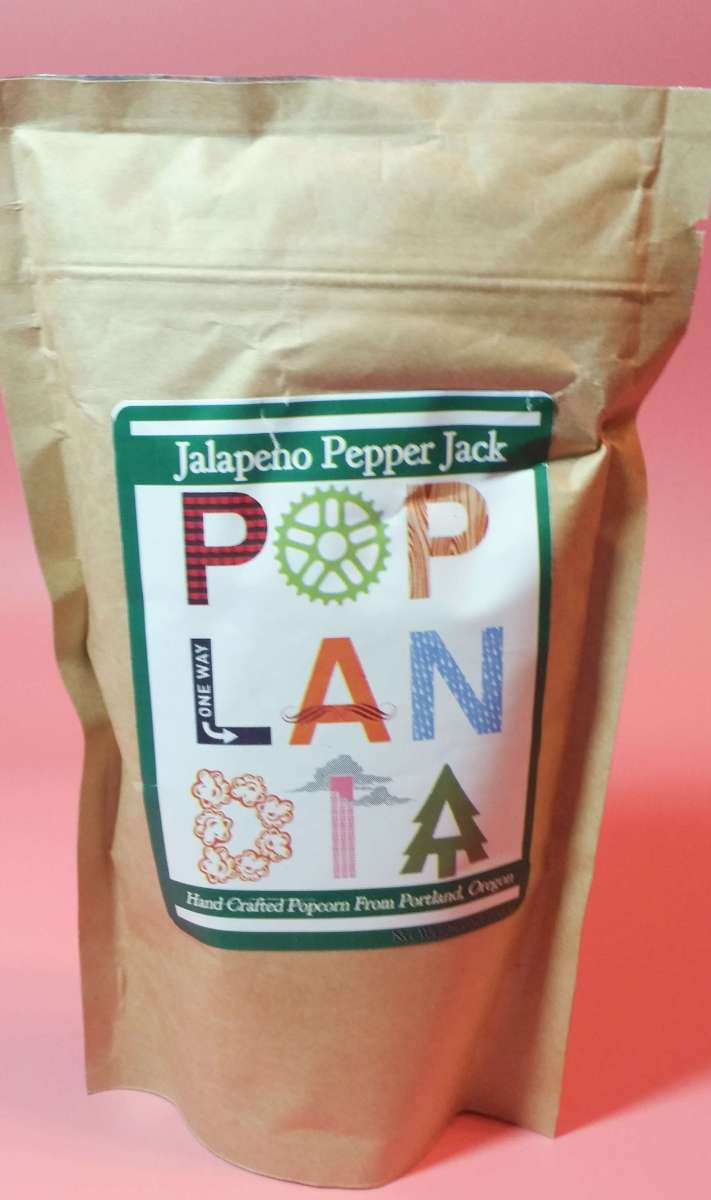 Poplandia Jalapeno Pepper Jack Popcorn ($4): Nom, nom, nom. I love that College Crate doesn't just include sweet treats. Some days you need something a little savory, and in this case, SPICY! This is the perfect study snack and absolutely delish!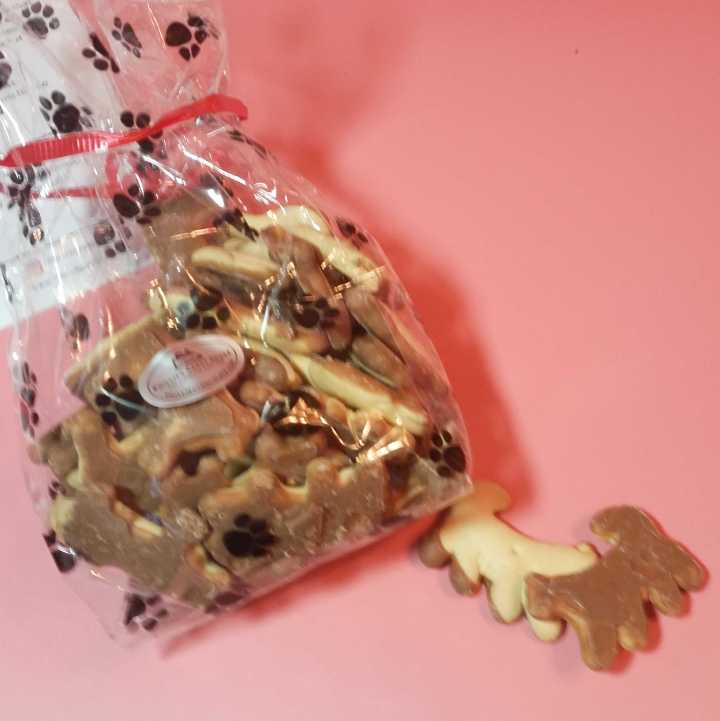 Chocolate Dipped Animal Crackers ($4.75): OK, honestly – just stop right now. This is one of the best treats I've ever tasted. EVER. I cannot even explain how amazing these are – there's the plain flavor of animal crackers, covered in excellent milk chocolate, and it's like…amazing. A – maaaaa – zing. Amazing. I could have eaten the whole bag…in one sitting…
In addition to gourmet food snacks, the College Crate also includes "Lifestyle Gifts."
Brookfield Square Notes ($15): These little notes are lovely. The heavy paper notes each are printed (letterpress) with this pattern that is found on the box. The well-made box holds 150 notes. These are perfect for leaving notes for roommates and nice enough to use for a note to a professor!
Bindewerk Purist Wood Book ($18): This is a cute little notebook. The book covers are real walnut wood, filled with blank pages, perfect for taking notes, journaling, or doodling. The elastic band keeps the book closed tight when not in use. This is maybe a little more pricey than most notebooks that college students use, but given the wood cover and nice binding, it will surely last!

Kodiak Stainless Steel Sports Bottle ($7.78): It is not possible to have too many water bottles, so this is a great item. Since it is stainless steel, it is sturdy (nearly indestructible) but super lightweight, and the design of the lid allows it to be latched to backpacks, etc. Plus many schools now have water-filling stations – so this item is perfect!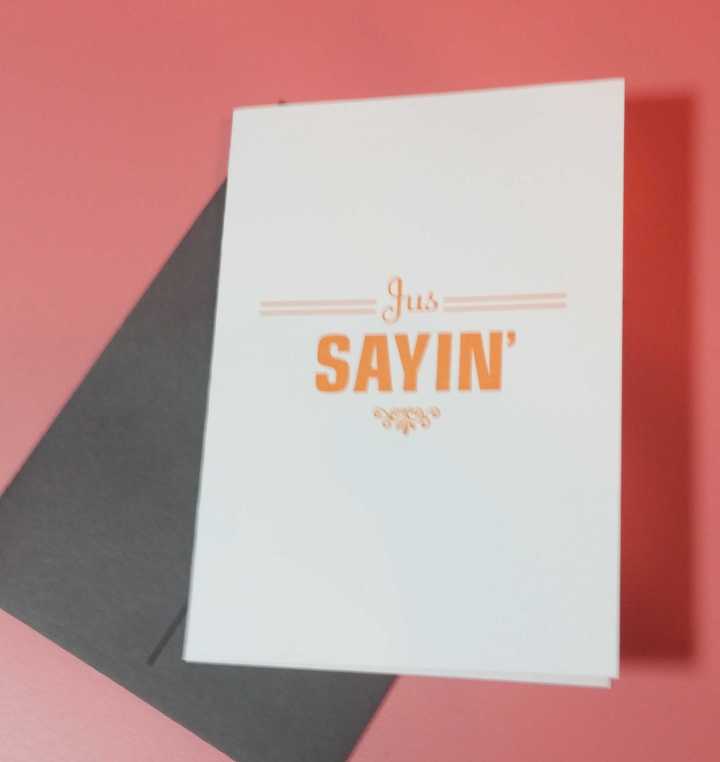 Letterpress Card ($5): This card is cute and fun…not sure it's worth $5, but hey – like the information card says, sending snail mail home from college may blow your friends' or family's minds.
I think College Crate is a great subscription box for gifting to anyone away at college (or boarding school…or even someone just far away).  The items are fun and trendy.  The food is delicious and the lifestyle items are cool.  The prices of the lifestyle items on the information card seem to be a little inflated…but even with the lower prices I saw on these items, the overall value of College Crate is very good.  Also, since everything is super usable (or super tasty), you definitely get your money's worth!  I'm looking forward to my daughters going away to college (…am I ever…) – I look forward to sending a box like College Crate to them!