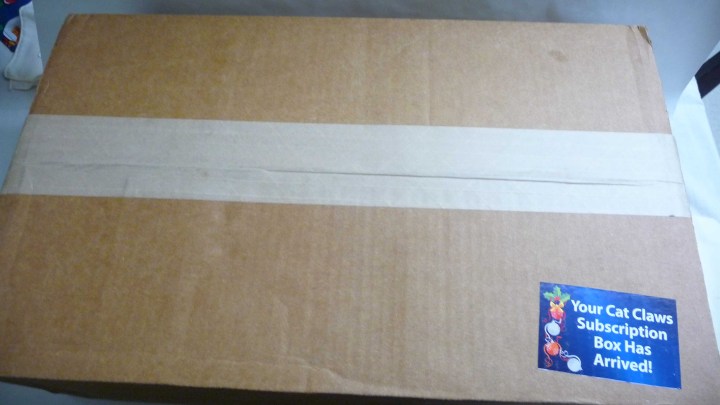 Cat Claws Club is a website where you can order treats and different care items for your feline baby. They have several items at great prices. Their monthly subscription box contain cat-tested & approved surprises that will leave your frisky feline purring for more! Each box will come filled with toys, treats, and other cat products! Plus, you'll receive special coupons and offers. The box is shipped every other month. This month's box is the Christmas box!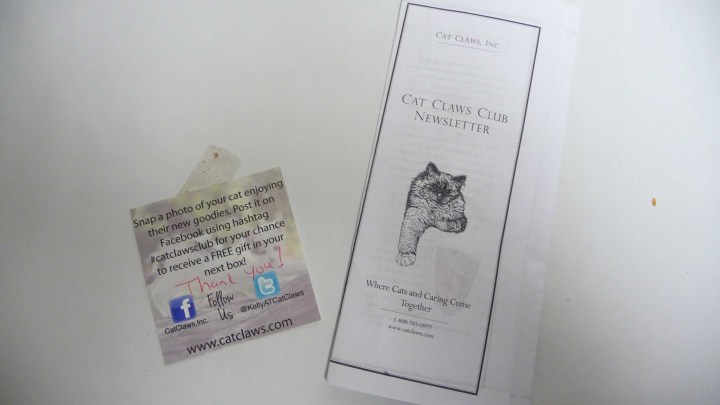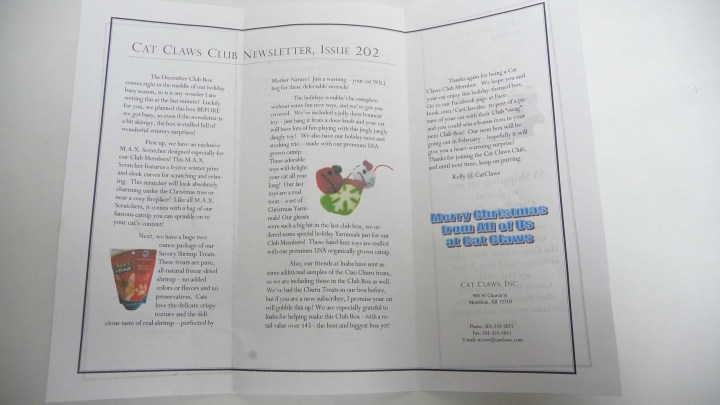 Each box comes with a newsletter describing the products inside.
Ginger was happy to see another box arrive. How can you resist a face like that? She is going to have a great Christmas!!!
Here's what we received in our box.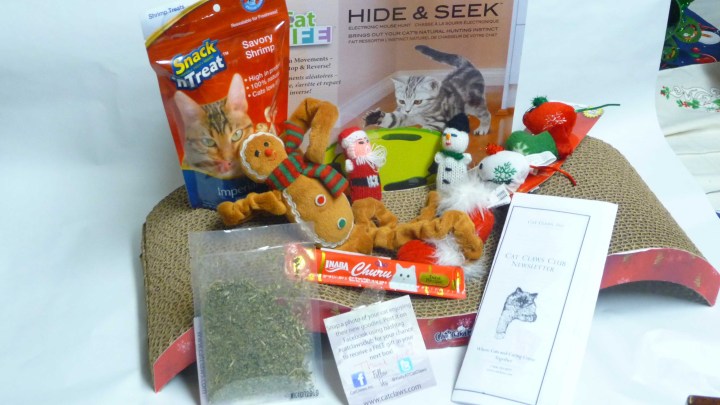 We received a cat treat, 4 catnip toys,  cat treats, a hide & seek toy, and a scratch post (with catnip).  PURRRRFECT!!
Our first item is the M.A.X. Scratcher ($24.95). This is a scratch post specially designed for members. It has a nice holiday print and comes with a bag of the 'NIP. Ginger already received this gift and just loves it.
She's going to town on her scratch post.
Next is a cat treat called Ciao Tuna Churu ($2.99). It is made from real tuna, preservative-free, and are prepared with human-grade ingredients and include no artificial colors. they are in pouches like squeezable yogurt so it is easy to give as a treat while your furbaby is on your lap or you can put it in their food dish.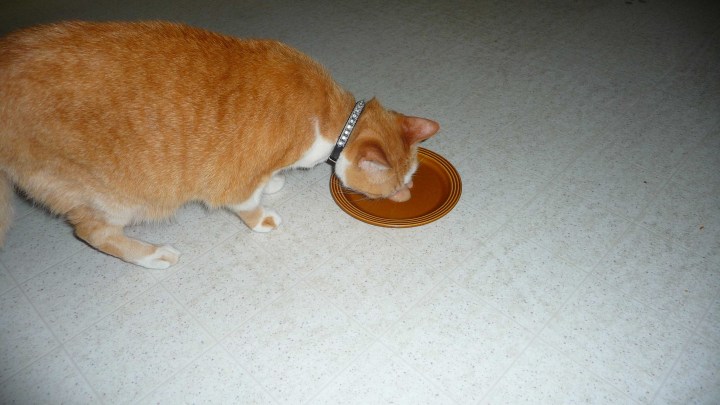 It is "Ginger approved."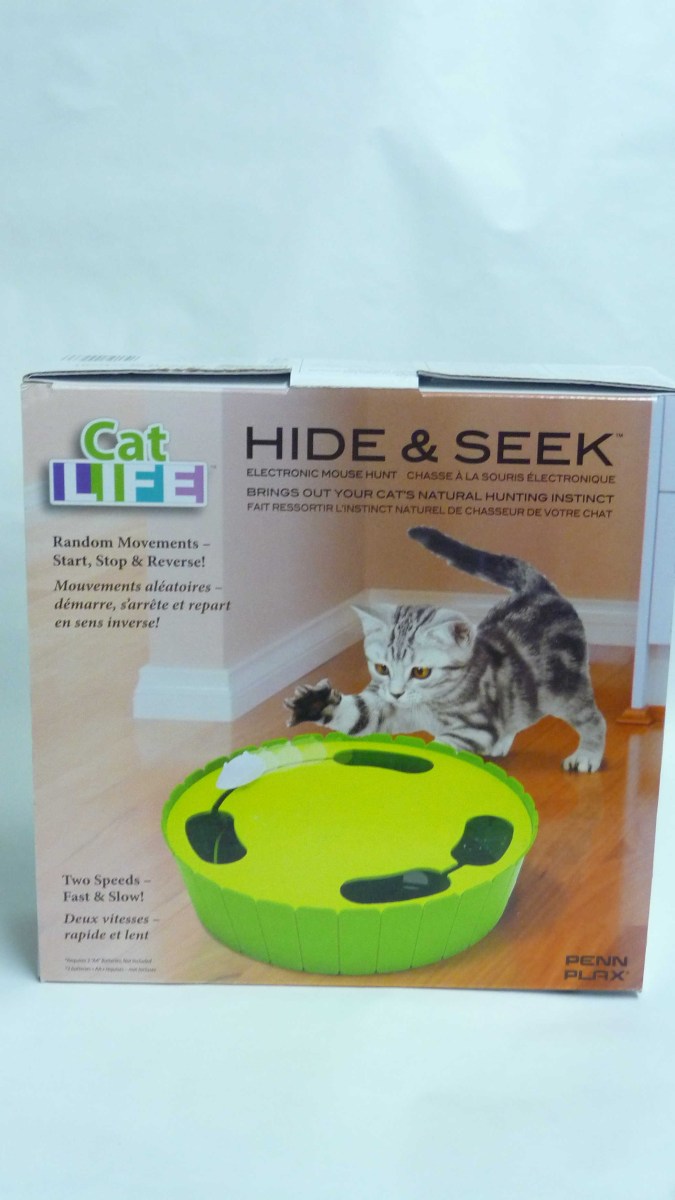 The next item is an electronic toy for cats. The Cat Life Hide & Seek toy ($32.76 Amazon) is an electronic mouse hunt game. It's designed to bring out your cat's natural hunting instincts. No pictures of Ginger playing with it yet because it is wrapped and under the tree. SSHHH! Don't tell her!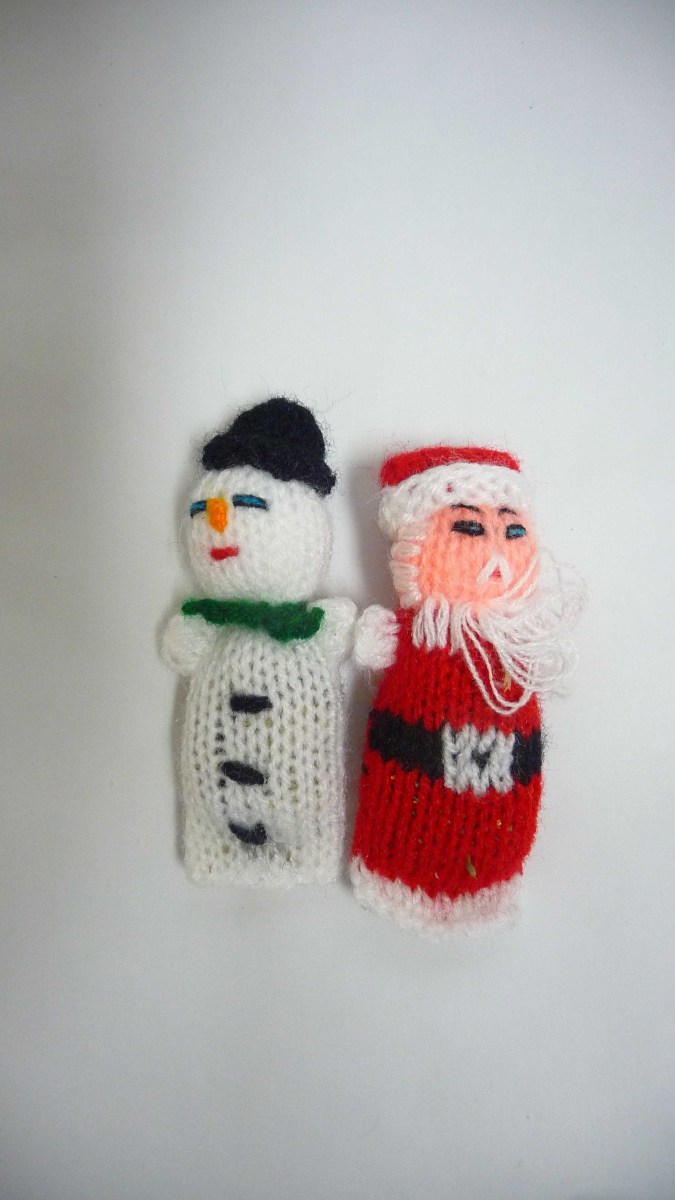 My cat enjoyed the Christmas Yarnimals  ($6.00) too. They are cute little knit holiday characters filled with catnip. She spent the rest of the day and night playing with them all.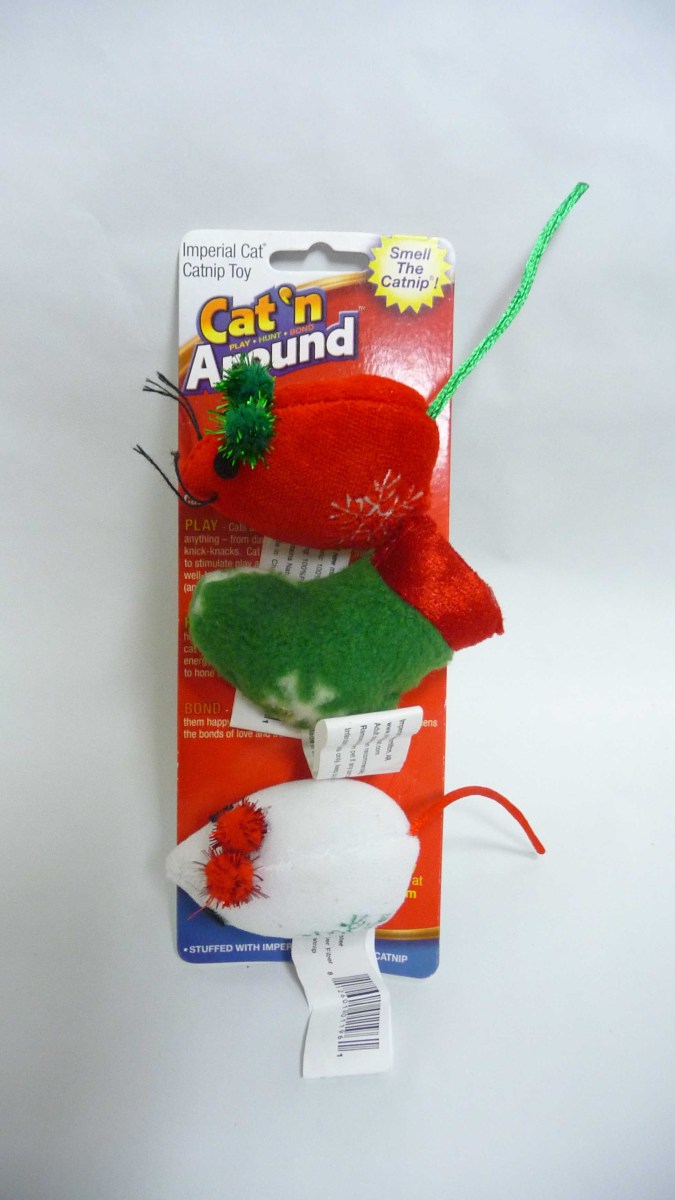 Next is Imperial Cat Catnip toys ($4.95). These little holiday-styled toys are just too cute. Each toy measures 2″ in diameter and are filled natural nip. Ginger is getting quite a collection of toys this Christmas. These are now in her stocking waiting on her on Christmas morning.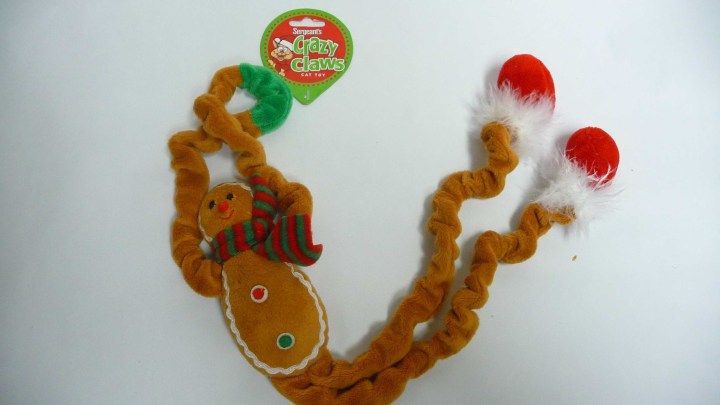 Next is a Seargent'S Crazy Claws Door Hanging Toy ($9.99 for 2 Amazon). This toy hangs from the door knob to give your cat something to "attack" when you have your Christmas decor out.
One last item in our GIANT box for Christmas.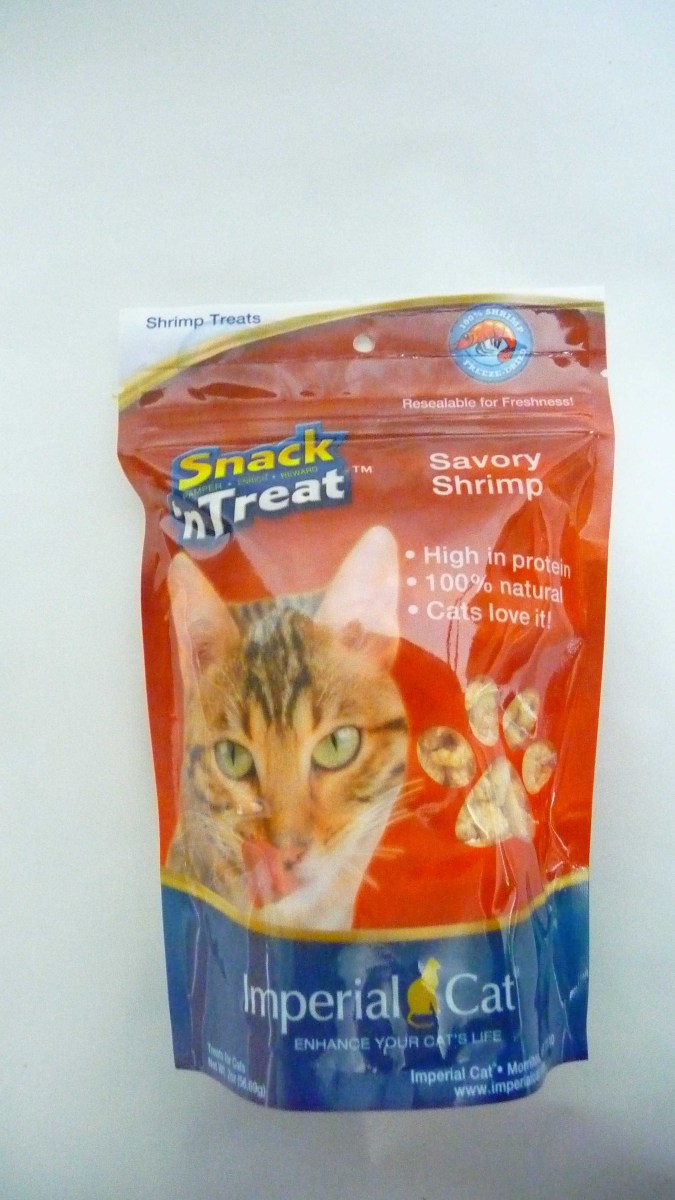 A bag of treats called  Snack'n Treat by Imperial Cat ($9.99). This one is shrimp flavored and shaped like shrimp. I think she will enjoy these very much. She is always a hungry baby.
Well, Ginger and I had fun showing you our Cat Claws subscription box. We hope you and your furry baby enjoy yours! From Ginger and I…Merry Christmas and Happy New Year!!
This subscription box is $24.95 plus shipping and handling every other month. It is well worth it!