Bloom Abundant is a monthly subscription box with a purpose. Not only do you receive a few items for yourself, but you also support a different missionary effort all over the world each month. They also have a variety of sizes so that you can help find an option that works for you. This review is for the Devotional Mini Box, which starts at $12.99.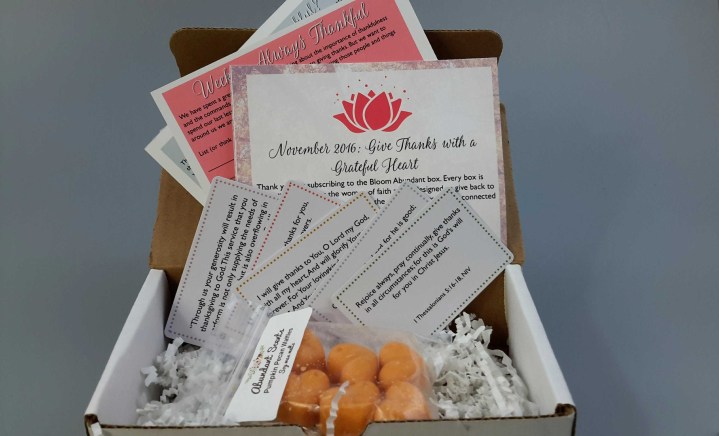 The mini box includes four weekly devotions and scripture cards that relate to each month's theme. There is also a card with information on the missionary supported that week, and 1-2 fun items that blend into the theme as well. For comparison, the full sized box ($29.99 per month) will have 5 lifestyle items included, generally jewelry, home items, snacks, or bath & beauty items.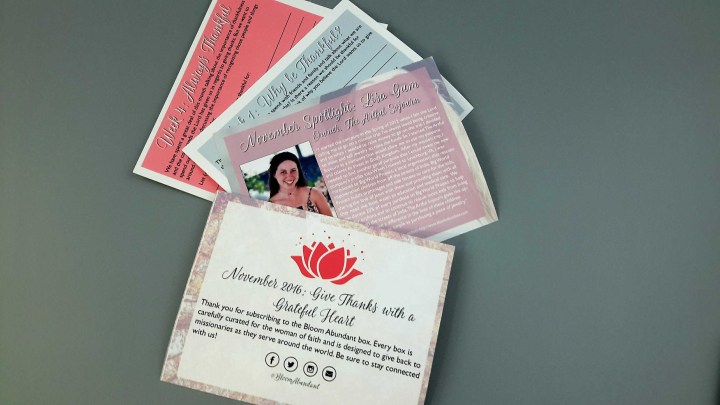 The November box centered around giving thanks with a grateful heart. The missionary this month is a young lady named Lisa Gum who started a business called The Artful Sojourn.
DEAL: Get your first mini box for only $10 with coupon code HELLO10. You can also save $5 off your first standard box with coupon code HELLO5. Coupons cannot be combined with any other offer and are specific to each product.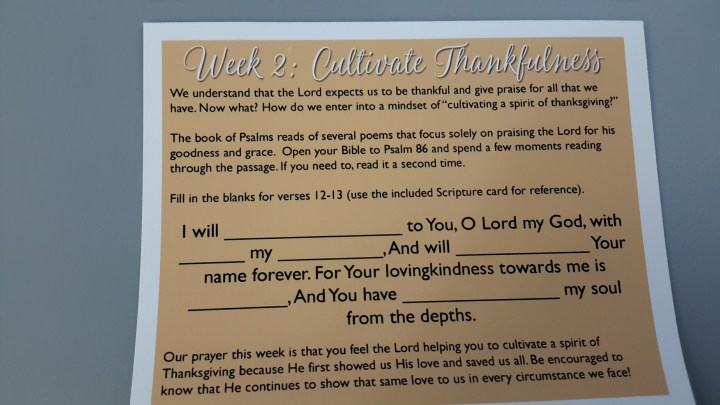 Two devotional cards are also included, with a devotion for each week around being thankful. As an example, week 2 teaches you how to Cultivate Thankfulness. They include activities and really get you thinking about the topic at hand each week. It is easy to say a prayer over our turkey dinner on Thanksgiving day. This devotional box, however, will help you carry on that mindset and feeling into every week of the month.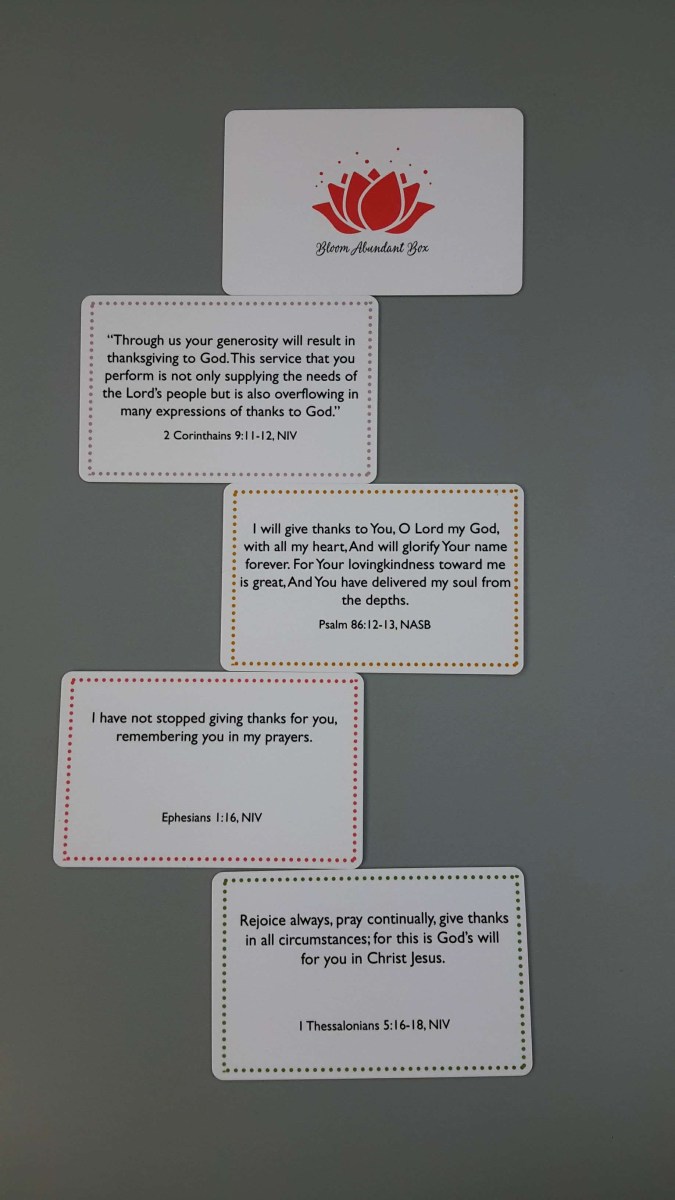 Five devotional Cards were also included. They all have the Bloom Abundant Box image on one side, and a scripture around thanksgiving and gratitude on the other. They are the size of a  credit card and easy to keep with you to remind you of the beauty of being grateful.
Finally, a set of Pumpkin Pecan Waffle Soy Wax Melts ($4) by Abundant Scents were included. These scrumptious smelling melts scream of fall. I could even smell them through the box as I opened it.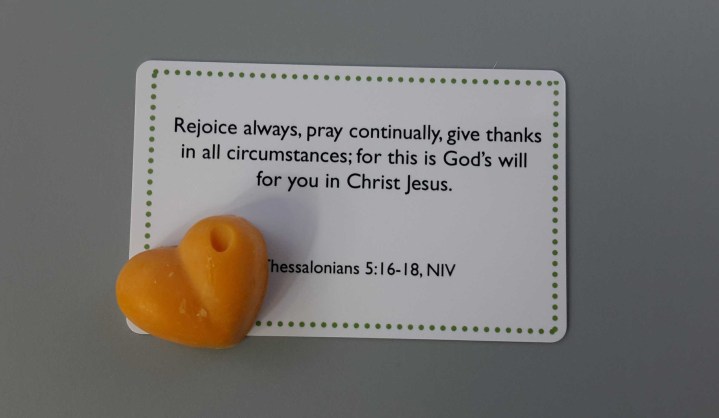 Each Wax melt was about the size of a quarter, but definitely packs a great punch of scent.
This box is great for the woman in your life who wants to focus more on her spirituality and do more for those around her than what can be found in her backyard. It would also make a great pick-me-up gift for a friend who needs some encouragement.
Please note that their billing cycle is changing in December. They will begin charging on the 15th of the month and shipping between the 5th-10th of the following month. This means if you sign up in December, prior to the 15th, your first box will arrive early in January. You may however, reach out if you sign up before the 14th and would like to receive the November box.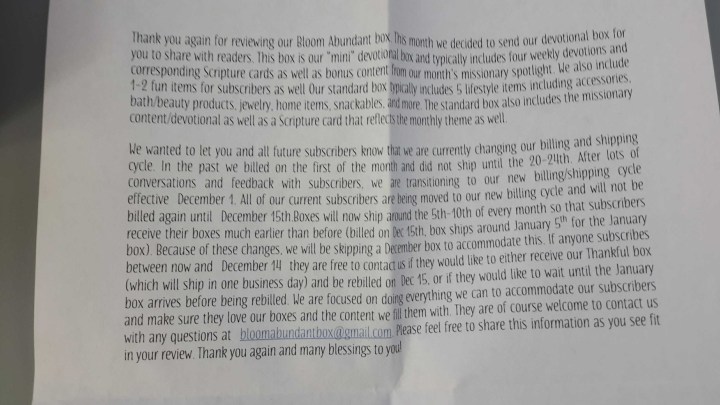 Previously boxes were not going out until the 22nd, so this will get each month's box into subscriber's hands earlier in the month.
What do you think of this month's box?