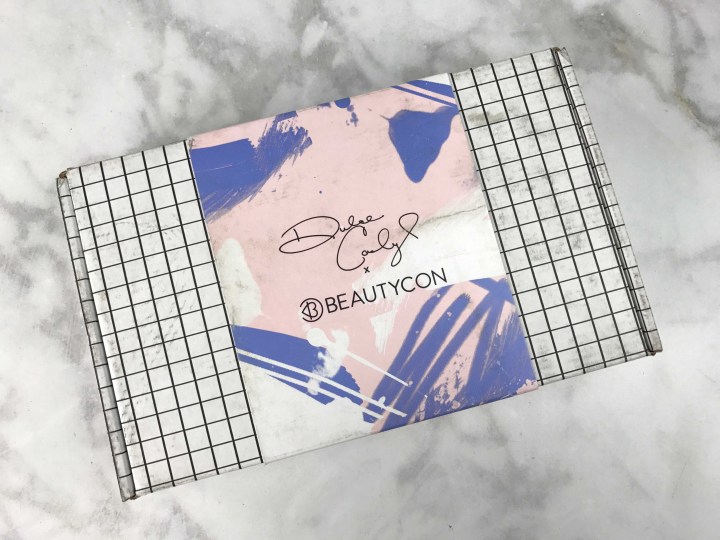 Beautycon Box is a quarterly beauty and lifestyle subscription box with new celebrity curators each season! This box is aimed at the young adult and teen market, but it's definitely a subscription box anyone can enjoy, especially since it's so high value!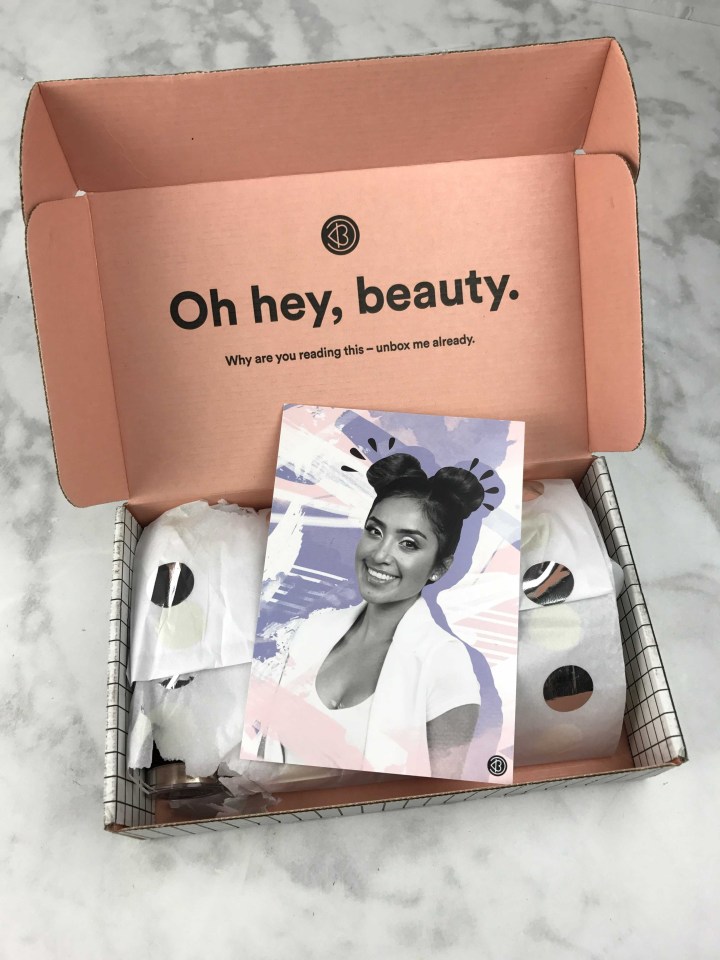 The Winter 2016 Beautycon Box was curated by Dulce Candy.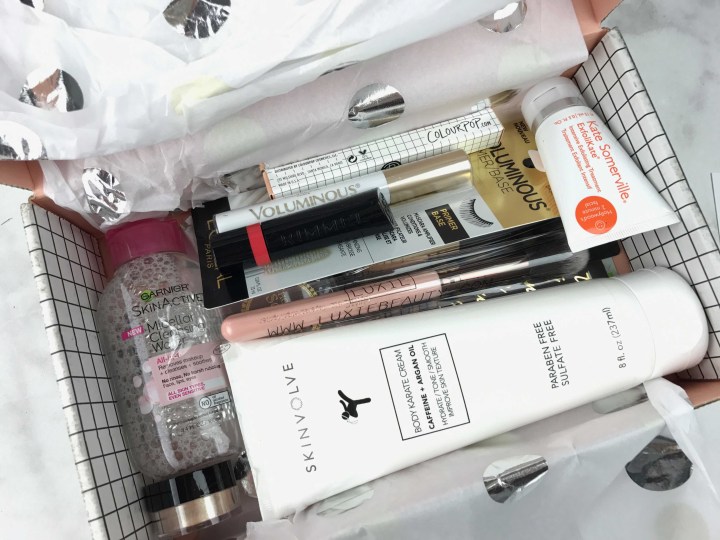 DEAL: Get 10% off your subscription! Use coupon code hello10.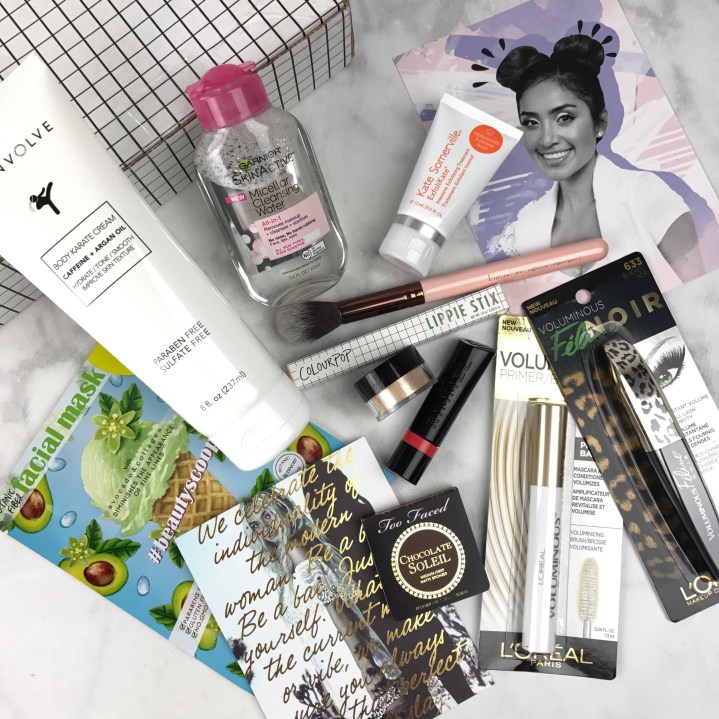 Everything in the Winter 2016 box! It looked like a pile of fun usable items!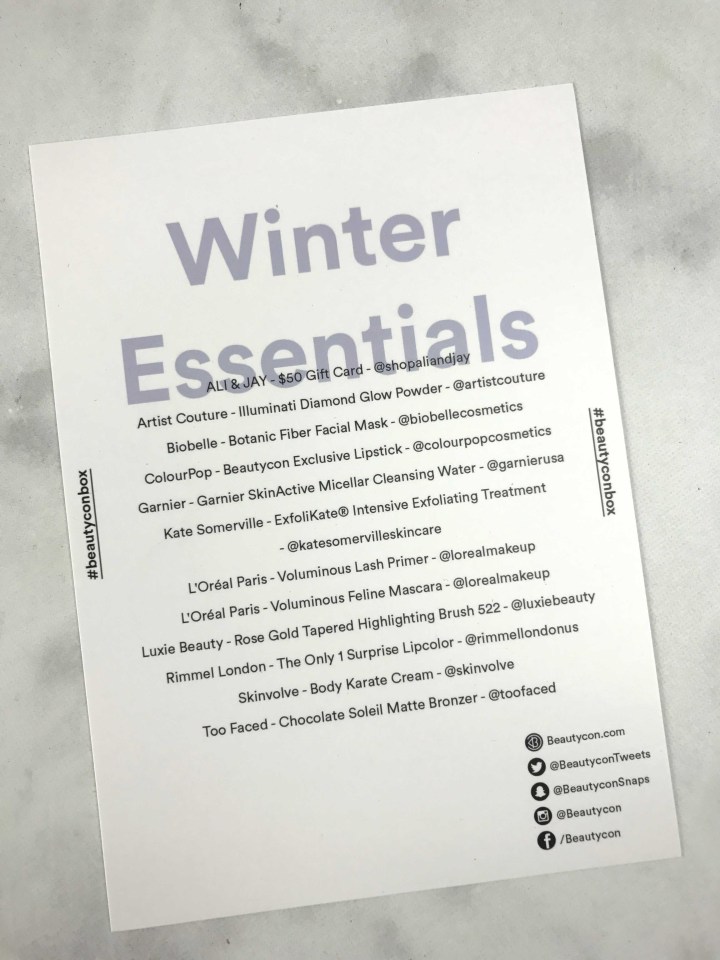 The information card provides a listing of the items. The theme is Winter Essentials!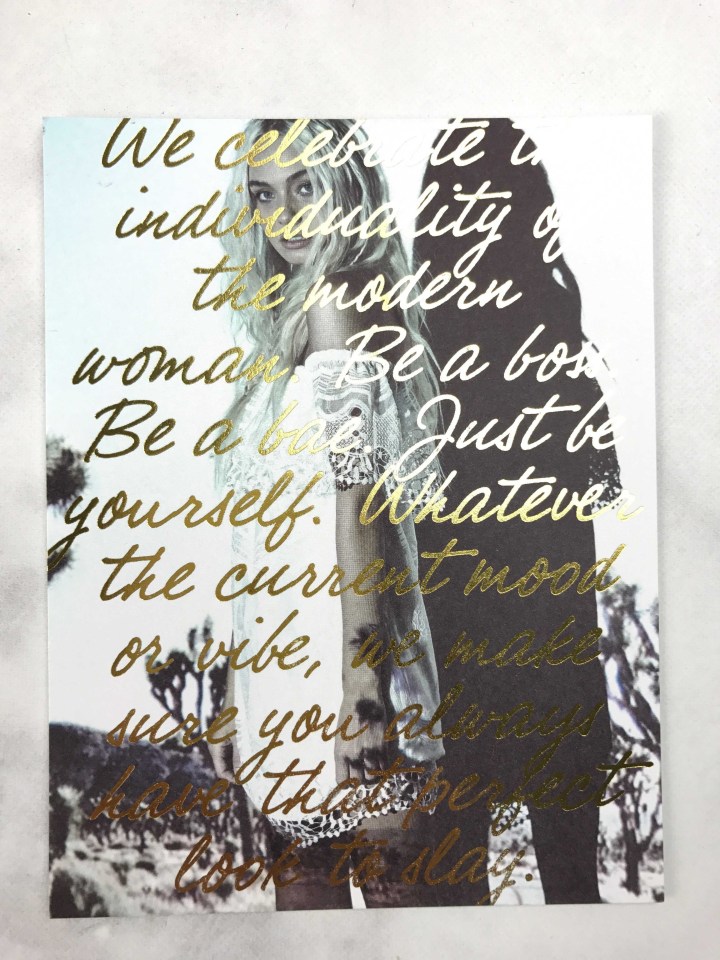 Ali & Jay $50 Gift Card – Or should I say "Gift Card"? It's a coupon for $50 off $100. This is really a promotional coupon, not an item in the box. At least you get a fun metallic print out of it.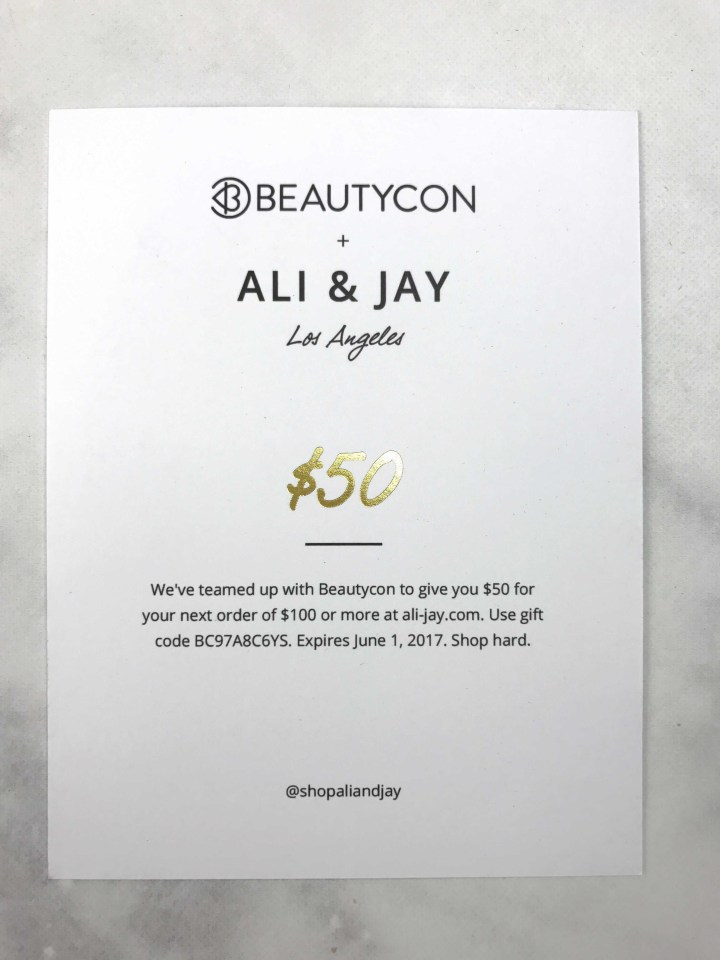 It looks to me that this shop pretty much only has dresses and goes up to a size 12.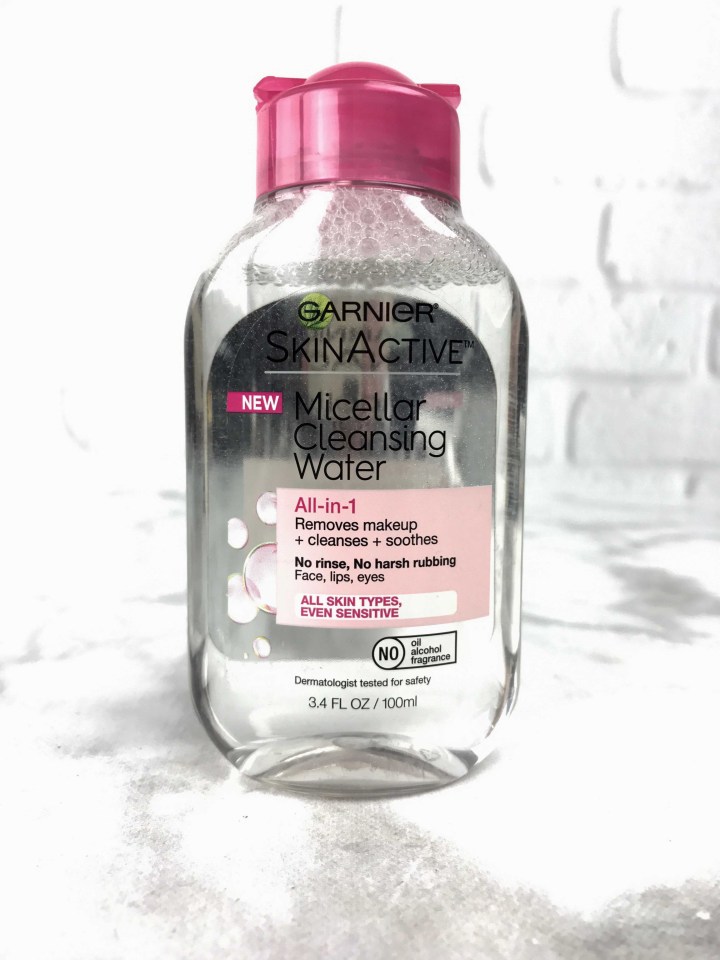 Garnier Makeup Remover ($1.16) Micellar cleansing water which can remove makeup without rinsing or rubbing. All you have to do is pour it on a cotton ball and dab it on your face. Makes cleaning a breeze. This is for those days when even removing makeup is such a challenge! It didn't remove all my makeup, but it was good to get off the basics.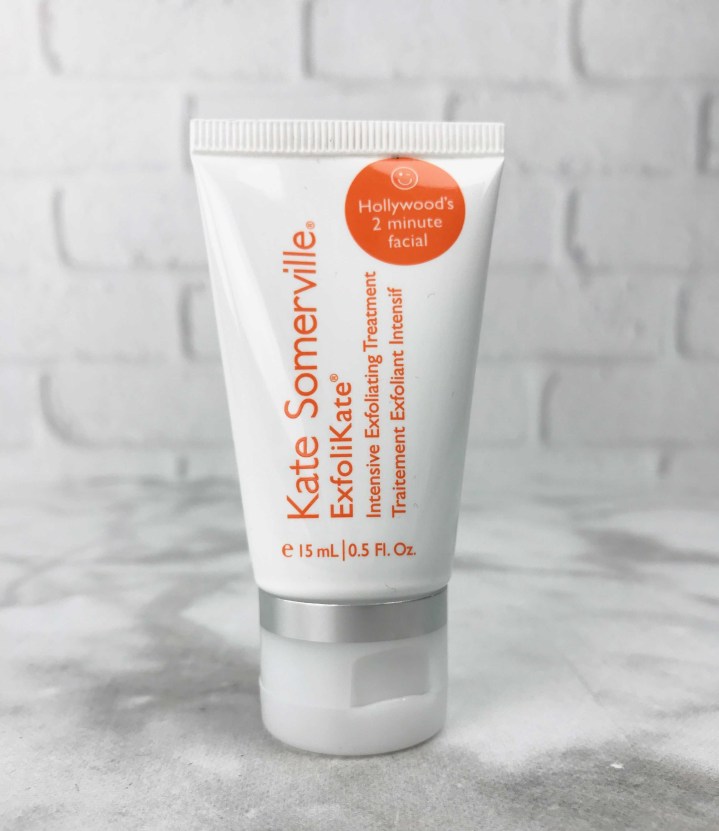 Kate Somerville Exfoliating Treatment ($24) Let's Exfolikate! This exfoliating cream is great because it is ideal for most skin types: normal, oily, combination, and dry. I love it when I get this (I've tried it before) because it's so pricey! It does get a bit tingly, so I use this pore and dark-spot targeting formula before I shower.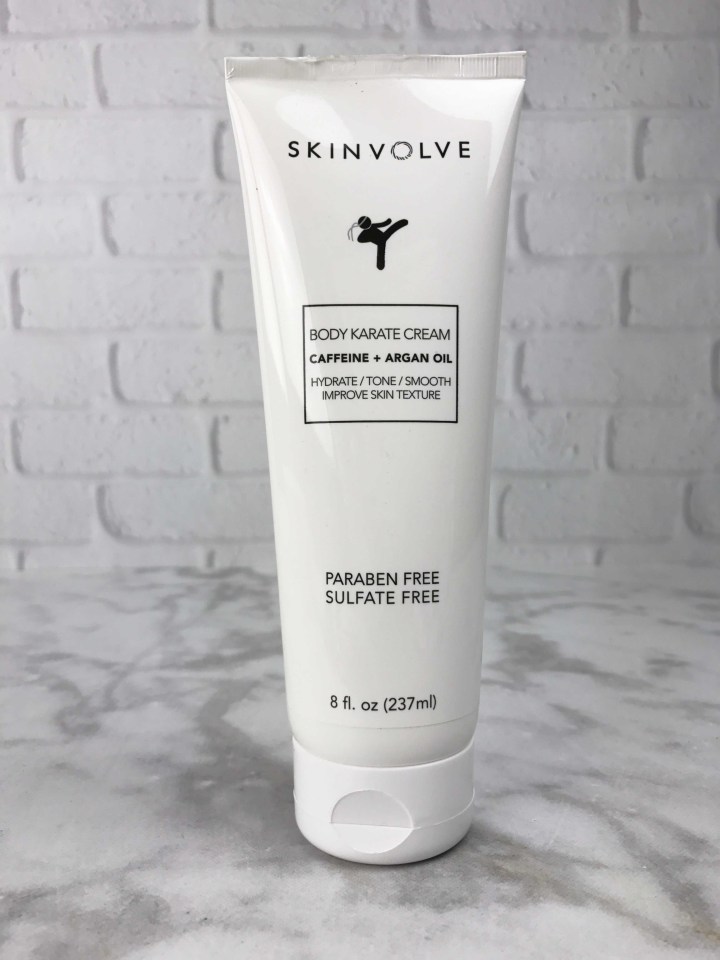 Skinvolve Beauty Karate Cream ($40) You don't have to be into martial arts to appreciate this cream! It's a body cream made with argan oil and pure caffeine, which both have anti-aging properties. Caffeine works on improving skin tone and leaving it smoother. No greasy feeling after application and smells amazing to boot.
ColourPop Lippie Stix in Beautycon Pink ($5)  A ColourPop x Beautycon collab lippie in a warm pinky brown shade. If you like neutral lippies, this is for you. It has great coverage and doesn't dry the lips!
All swatches are below!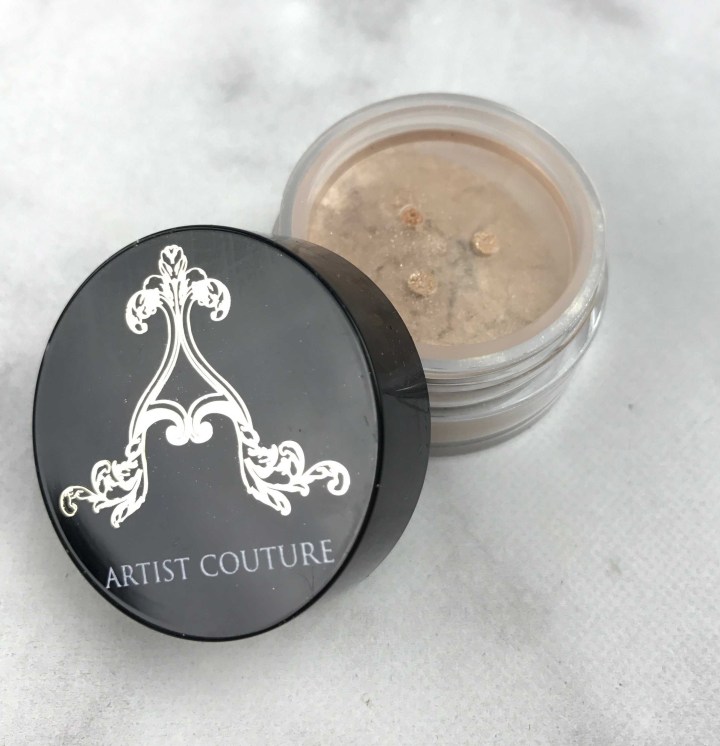 Artist Couture Illuminati Highlighter ($26.99) This shimmery powder is just so perfect for the season. It's all-natural and very versatile too! The color is suitable whether for light or dark skin tones. It can be used as a highlighter, and even on your eyes and body too. And it's just super shimmery and blingy. I swatched pretty heavily but you can just dust a touch on. I love it!
Too Faced Bronzer ($7.50) We also got this chocolicious matte bronzer from Too Faced! It smells good, like real chocolate. So irresistible.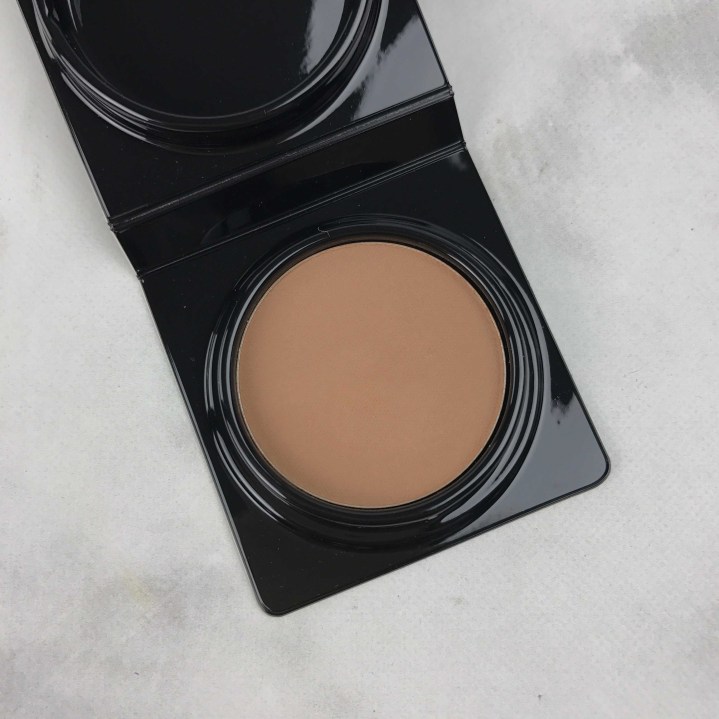 It contains cocoa powder which is packed with antioxidants. It's great to use when you want to even your skin tone and you can use it under makeup for natural looking contouring, even if you think it's too dark for your face.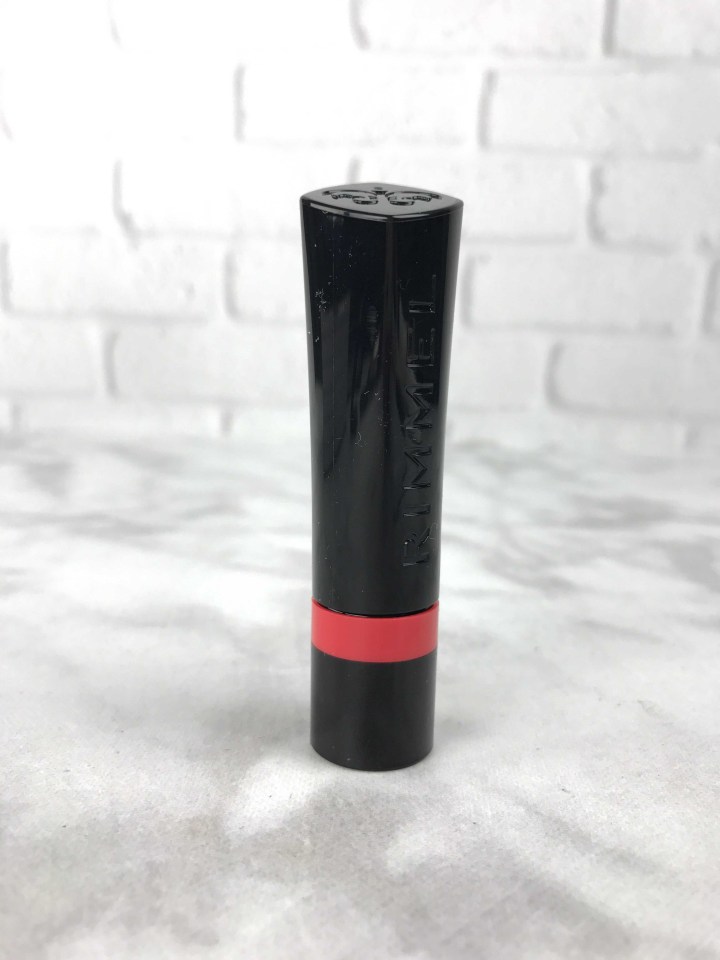 Rimmel London Lipstick ($7) Various shades were sent to subscribers, I received Cheeky Coral.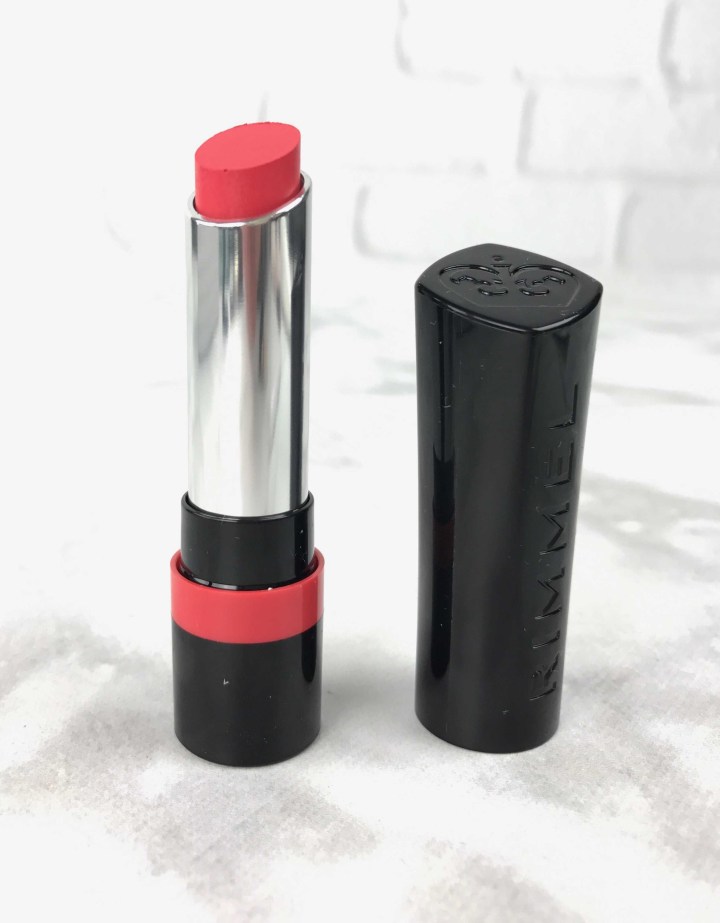 It's a nice middle of the road formula (not too matte, not too glossy) and keeps the lips moisturized too. The slanted design of the lippie makes for easy application.
From left to right – highlighter powder, bronzer, Rimmel, Colour Pop!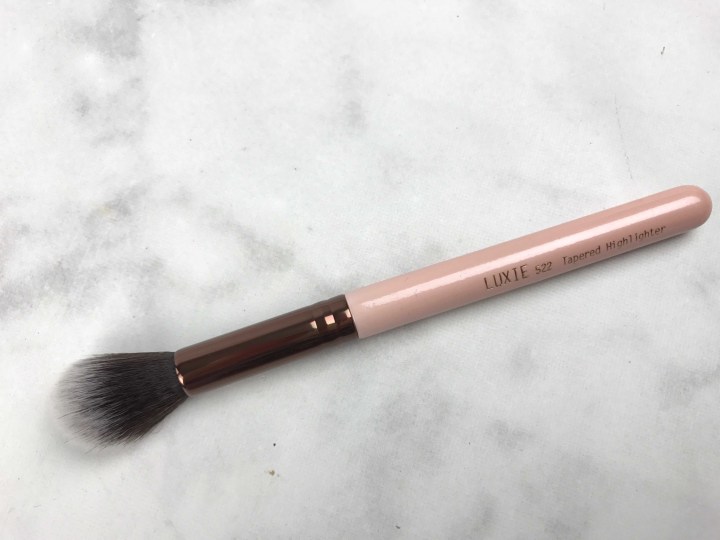 Luxie Beauty Highlighter Brush ($24) A luxe blush in rose gold! So pretty! Plus it's vegan & cruelty-free.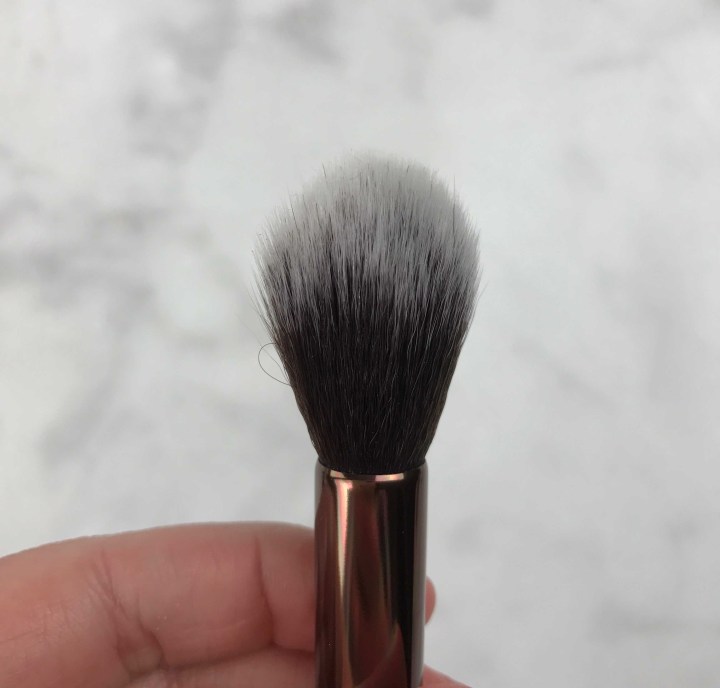 The bristles are soft enough for everyday use. No need to be an expert in makeup application to be able to use this as a highlight brush. I used it to swatch both the bronzer and highlighter above!
L'Oreal Paris Voluminous Feline Mascara ($8) The blackest of the black mascaras out there! Some subscribers just got black, but I got blackest black, which makes me happy.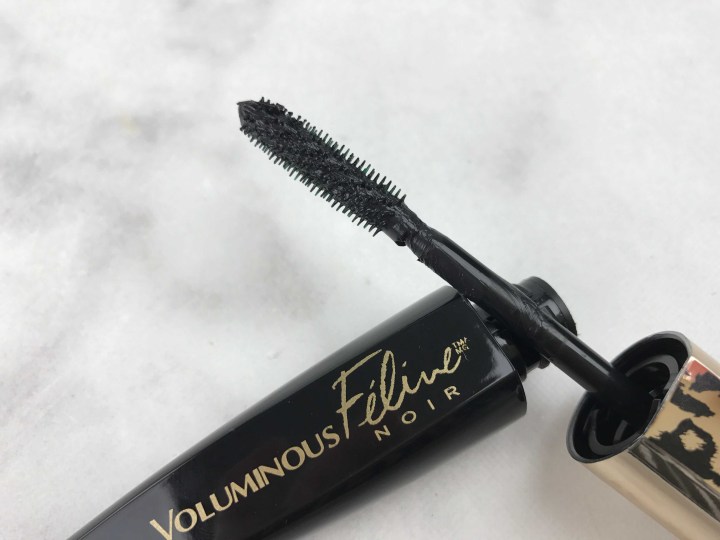 It's easy to achieve a dramatic look with this mascara. It's also perfect if you want to master the cat eye look. I got instant volume to my lashes while keeping it shiny and smooth. The brush is nice too because it captures even the short lashes.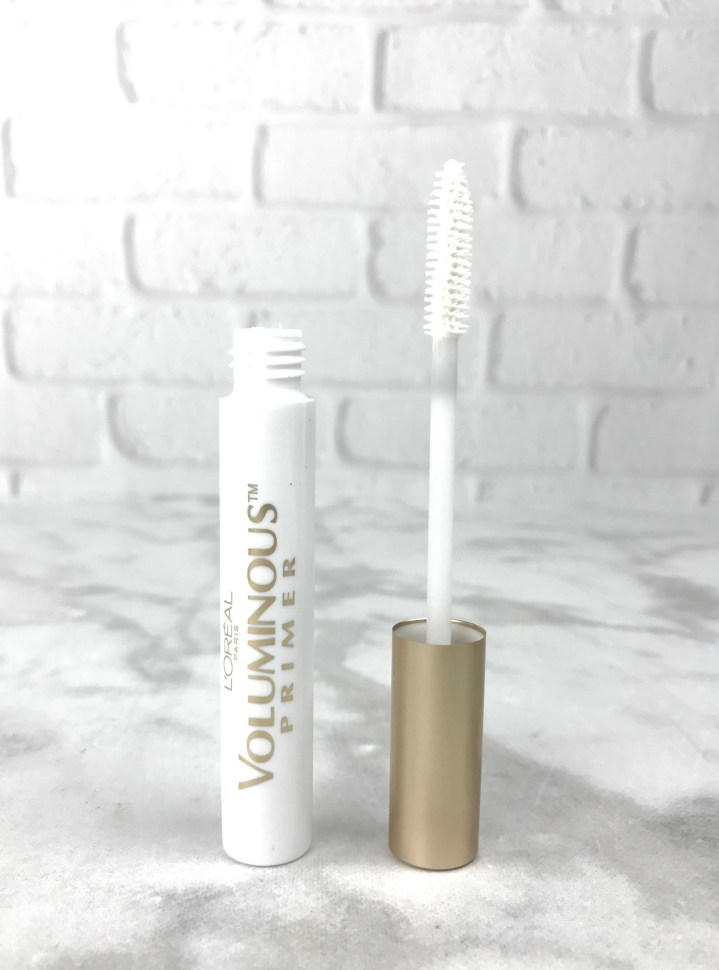 L'Oreal Paris Voluminous Primer ($5) This primer is great for making the lashes instantly longer and thick-looking. Yup, lash priming is a thing. In the long run, it will make your lashes soft and nourished and amp up the results from your regular mascara.
Biobelle Botanic Fiber Facial Mask ($5) Love the packaging! That avocado ice cream looks delicious!

Of course, it doesn't reduce fine lines and wrinkles in an instant. Maybe for prolonged use. However, it does leave the skin refreshed, thanks to Vitamin E and amino acid proteins. I masked it up last night and it definitely ameliorated some dryness I was feeling.
What a fun box! About $138 in value with loads of new items to experiment with! I feel that Beautycon has been great with loading me up with the basics (I think there's been a full-size mascara in every box, a nice reminder that they do need replaced!) while giving me ample opportunity to test out some new products. This box is also just a super huge hit with the teen and college age crowd too!