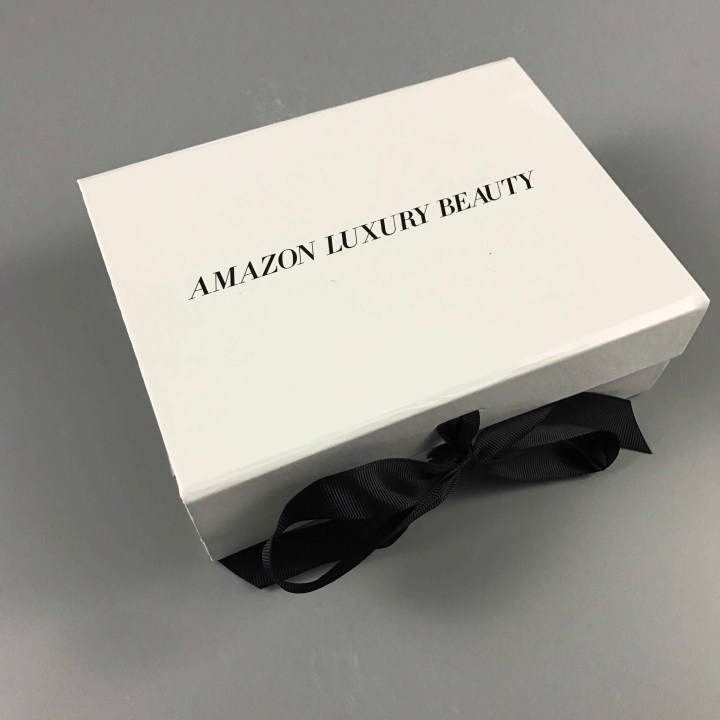 The Amazon Luxury Beauty Sample Box is one of the sample boxes periodically available for Amazon Prime Members! Simply purchase the box for $19.99 and one week after shipping you will receive a $19.99 credit on your account that can be used towards the purchase of select grooming items. See the list of select items here; there are thousands items to choose from. Not a Prime member? Sign up for a 30 day free trial here and get free shipping for all of your holiday shopping needs.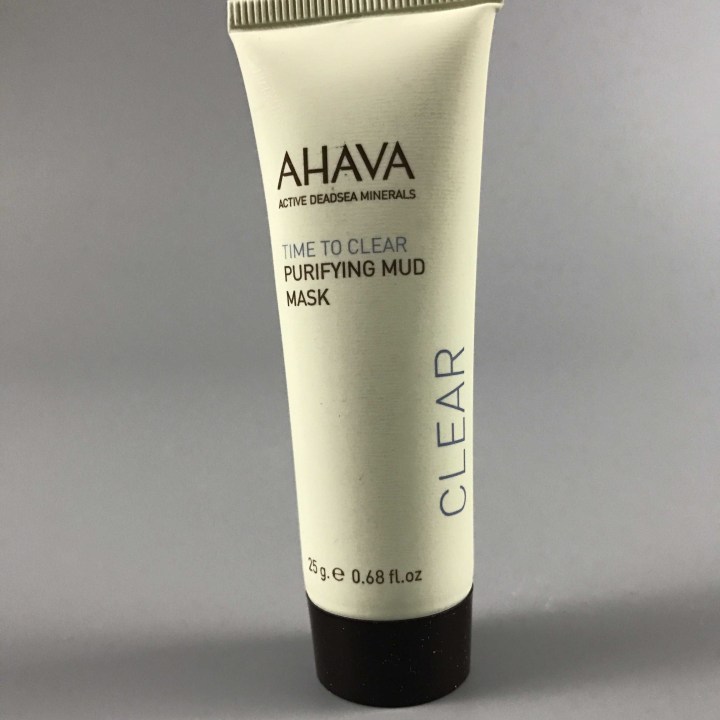 Ahava Time to Clear Purifying Mud Mask ($4.90). This mask didn't over dry my face or make it feel as if it would crack in two while drying, and it washed off extremely easily. I loved that my skin felt clean and also smelled clean instead of like earth.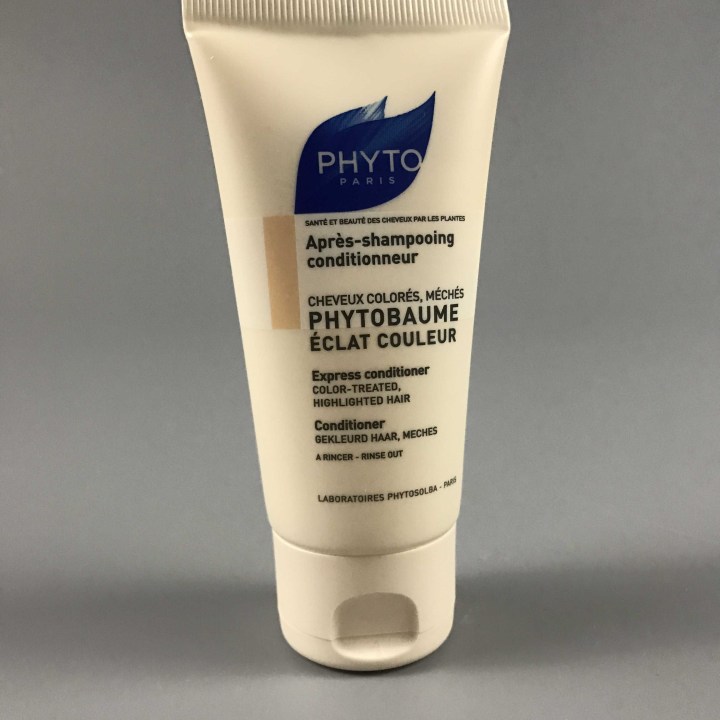 PhytoBaume Express Conditioner ($9) This conditioner is thick and creamy without a strong scent. I most likely won't use it as I don't have color-treated hair, but it might be good enough reason to change that.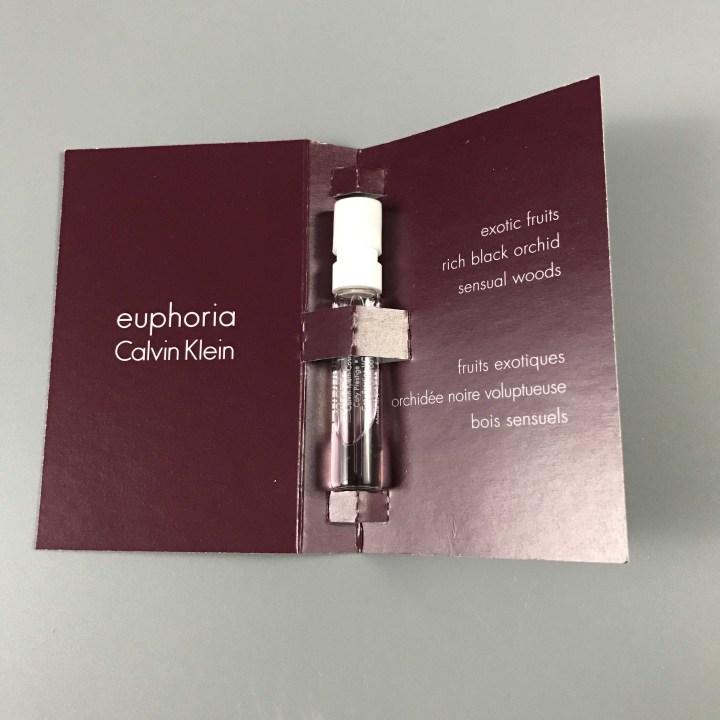 Euphoria by Calvin Klein ($1) I love the woodsy scent that could easily be worn by a man or woman. Calvin Klein scents are wonderful in my opinion because of the fresh, clean and subtle overtones.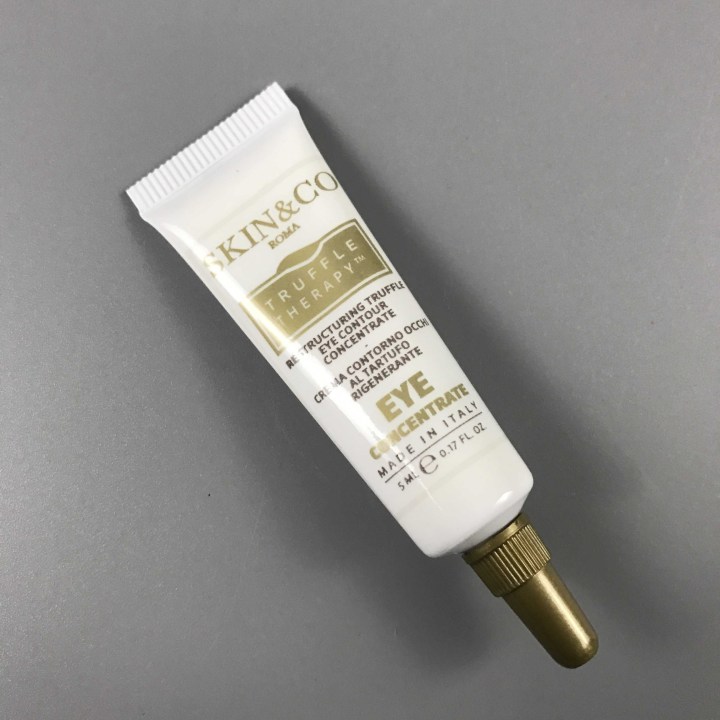 Skin & Co Truffle Therapy Eye Concentrate ($16.83) A dream eye cream in a tube! It goes on smooth without any greasy residue. A little bit goes a very long way. Another great thing is it's not tested on animals.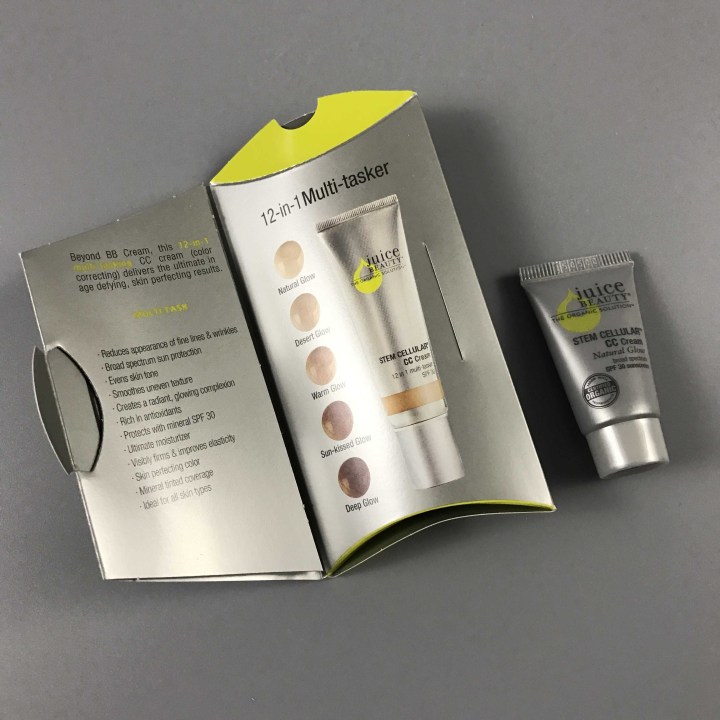 Juice Beauty Stem Cellular Color Correcting (CC) Cream in Natural Glow ($3.90). I love that this product is certified organic and an SPF 30 sunscreen. I only wish that I could have chosen my color as the natural glow was too light for my skin tone.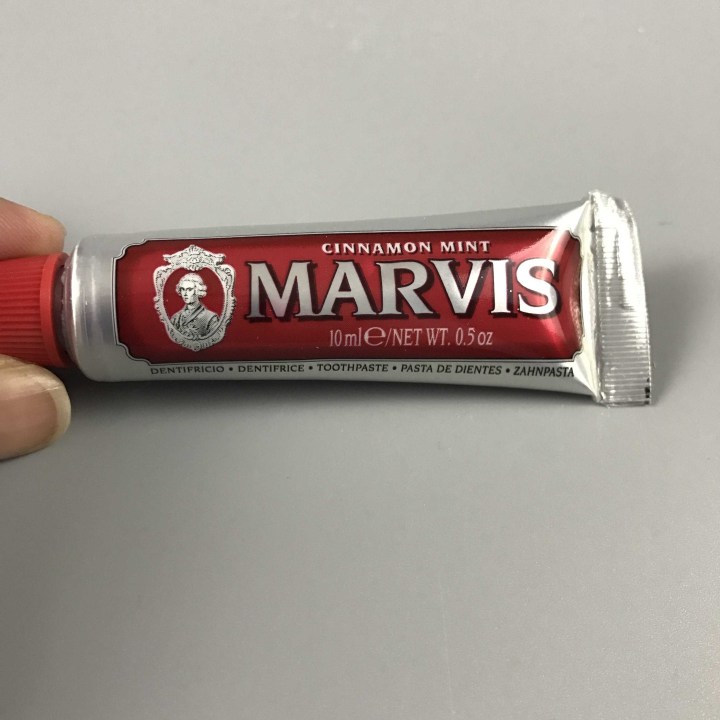 Marvis Cinnamon Mint Toothpaste ($1.49). This was also in the last Amazon Luxury Box I received, the only product to be repeated. I loved the idea of cinnamon toothpaste but was sad to feel like I was brushing my teeth with Altoids. I had to re-brush my teeth for the minty fresh feel that I love.
MDSolarSciences Daily Anti-Aging Moisturizer ($12.50). SPF 30 in a daily moisturizer, that goes on thin enough to not make my powder foundation clump is wonderful. I love the sunscreen scent that reminds me of childhood days by the lake. I'm looking forward to giving this product a run for it's money come summer in Arizona.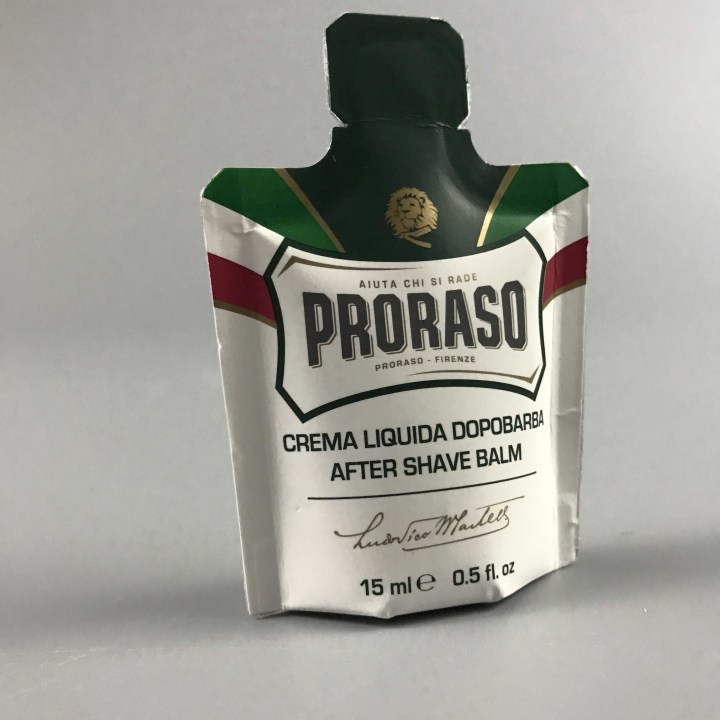 Proraso Aftershave Balm ($2.35). This aftershave smells like Eucalyptus and menthol, in only the best ways. I used it after shaving my legs and didn't experience any razor burn. I think it also helped my legs stay smoother longer, I call that I win. I also love that you can purchase this product at so many local retailers.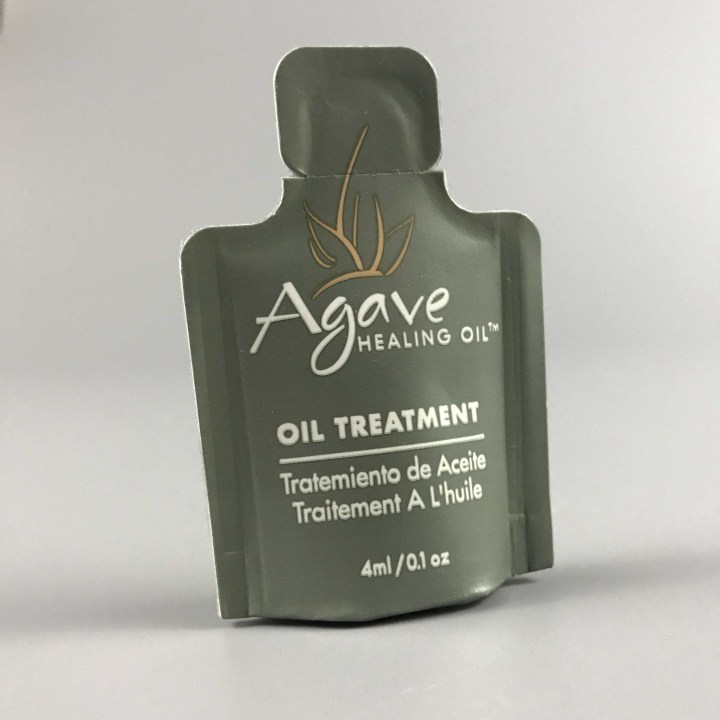 Agave Healing Oil Treatment ($1.20). It smells like a fruity cocktail in the most delicious way. I threw this on my locks and sat down for a 20 minute reading session, took a shower and had complete hair transformation, my hair is now feeling smoother and less frizzy.
NuFace Prep-N-Glow Cloths ($1.20). Holy amazingness in a hand held size. This cloth exfoliates, cleanses and hydrates in just a few swift swipes. It's double-sided with exfoliating beads on one side and gentle cleansing on the other side. I can't wait to purchase these for my pre-teen's stocking, what  a simple way to keep up with a great skin care regime.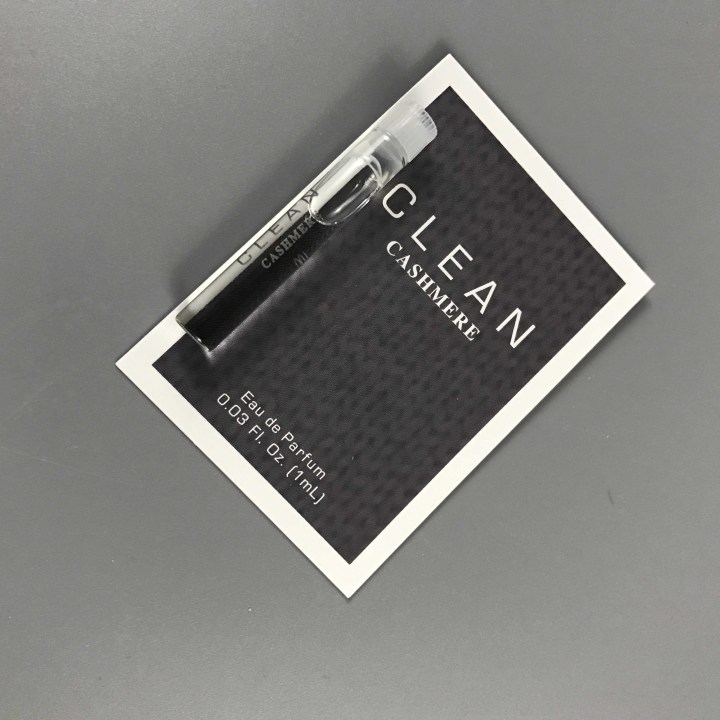 Clean Cashmere ($1) Slightly sweet scented and completely clean and refreshing, I know a few ladies who will love this and might see it under the Christmas tree.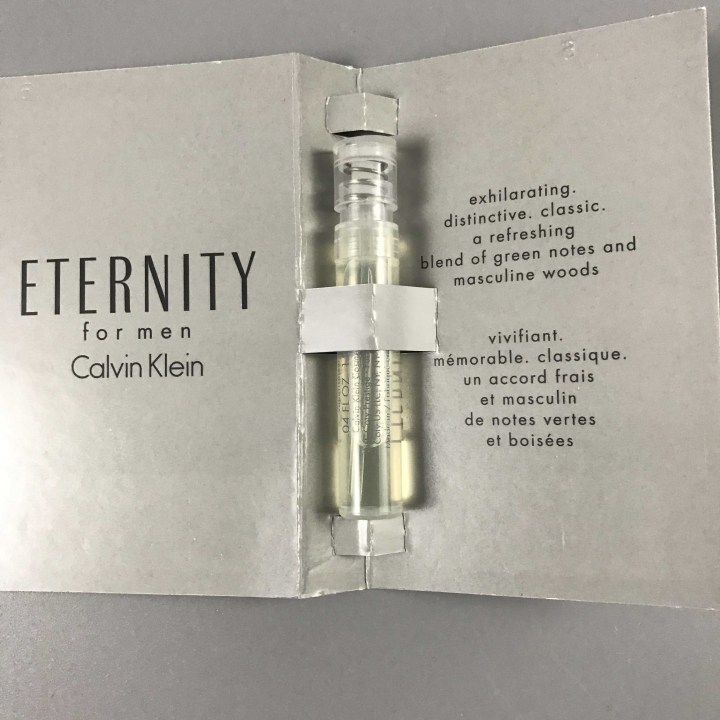 Calvin Klein Eternity for Men ($1.60). In the past, I haven't really liked this scent but this time around I was pleasantly surprised by the manly scent. I wonder if I can get my husband to start wearing it.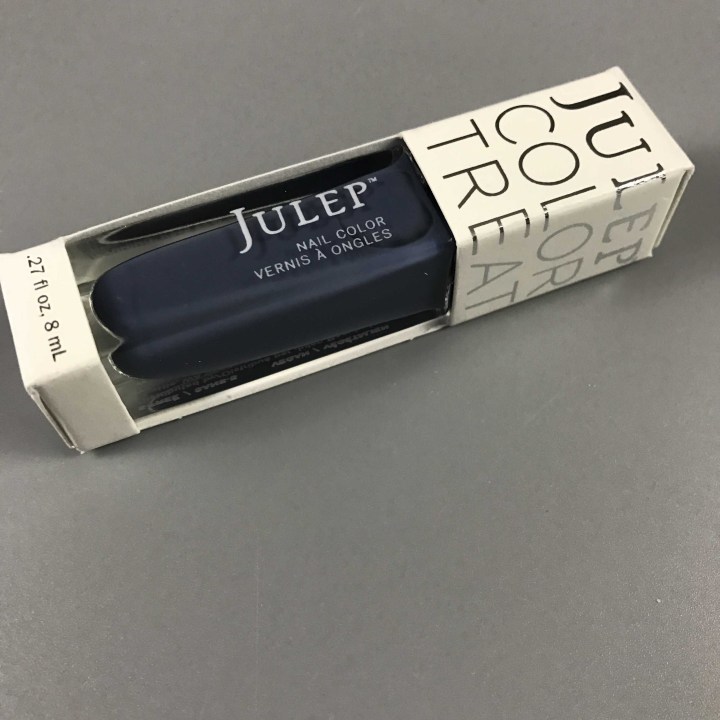 Julep Nedra Nail Polish ($14). I get absolutely giddy when it comes to nail polish, but over the moon when it comes to Julep polish. The color is always rich and long lasting. I love that normally it's one coat and you're out the door. If I could replace all my polishes with Julep I would but it might get a tad expensive, I only have 90 to replace.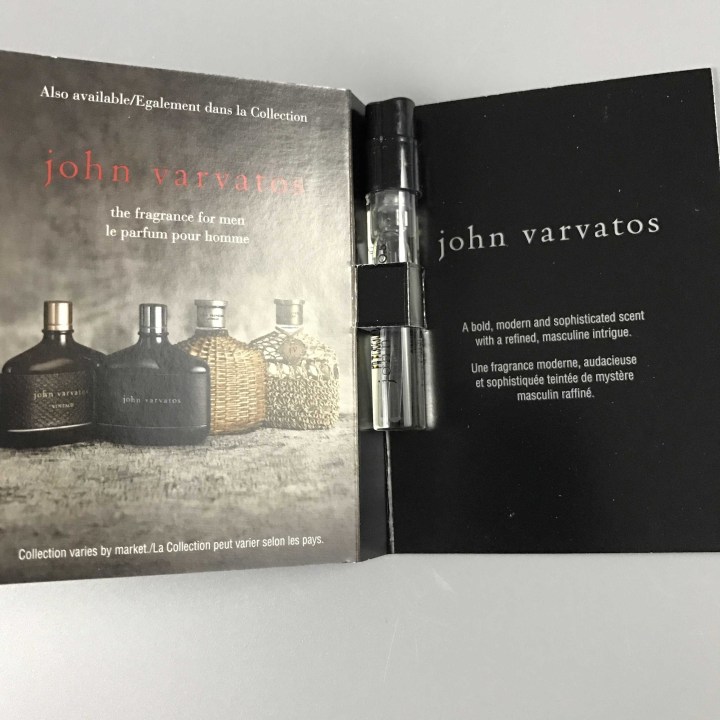 John Varvatos ($1.38). This cologne is a little too powdery for my taste and my husband's. I do like that it gets a little woodsy as it wears.
Meaningful Beauty by Cindy Crawford Skin Renewing Peel ($6.99). 5-10 minutes to a refreshed face, that felt healthy and vibrant.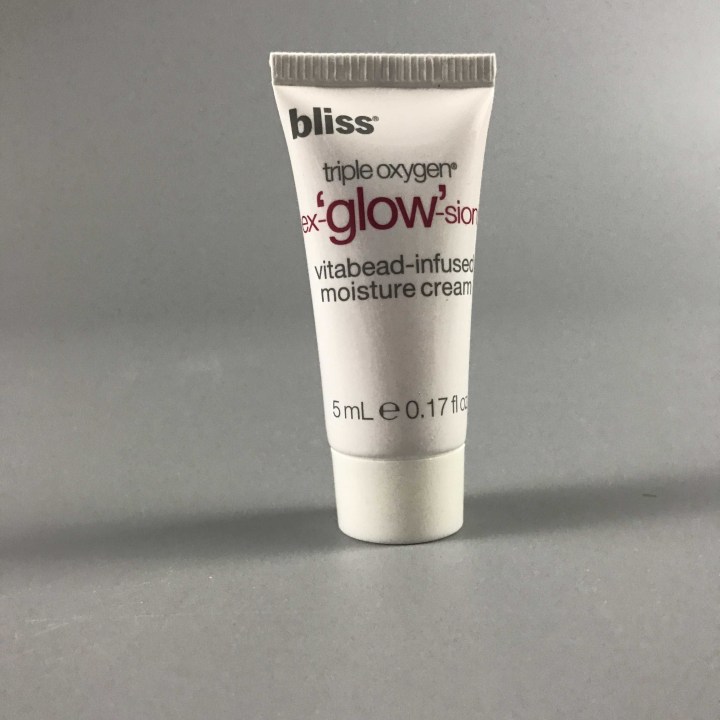 Bliss Triple Oxygen Moisture Cream ($6.40). I know they say a good moisturizer can make all the difference in keeping wrinkles and aging to a minimum but I didn't believe it until I used this one. It went on light and without using an extreme amount. I loved that my combination oily skin didn't get even greasier over night. I will be splurging for the 1.7fl oz for a whopping $64.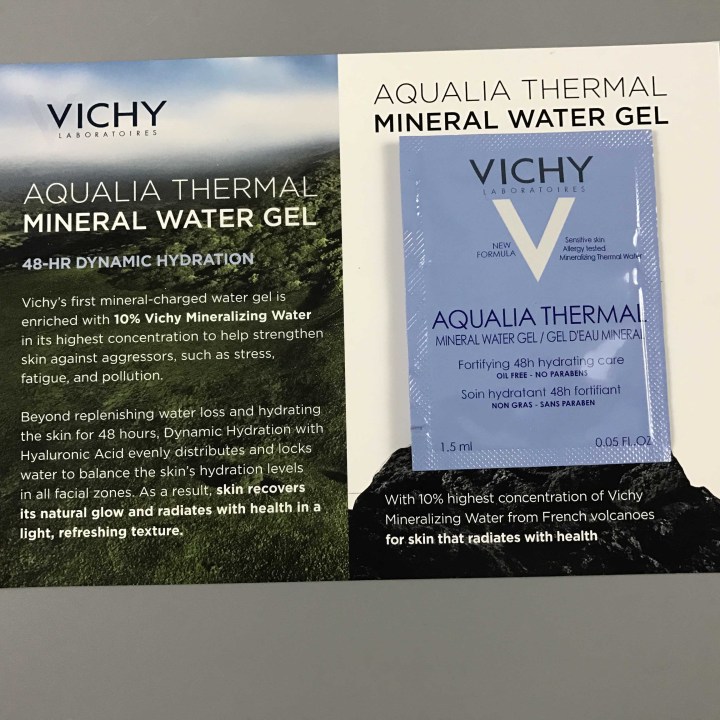 Aqualia Thermal Mineral Water Gel ($0.92). Oil free with no parabens, this gel moisturizes for up to 48 hours. I didn't like the gel feel even though it wasn't sticky or heavy.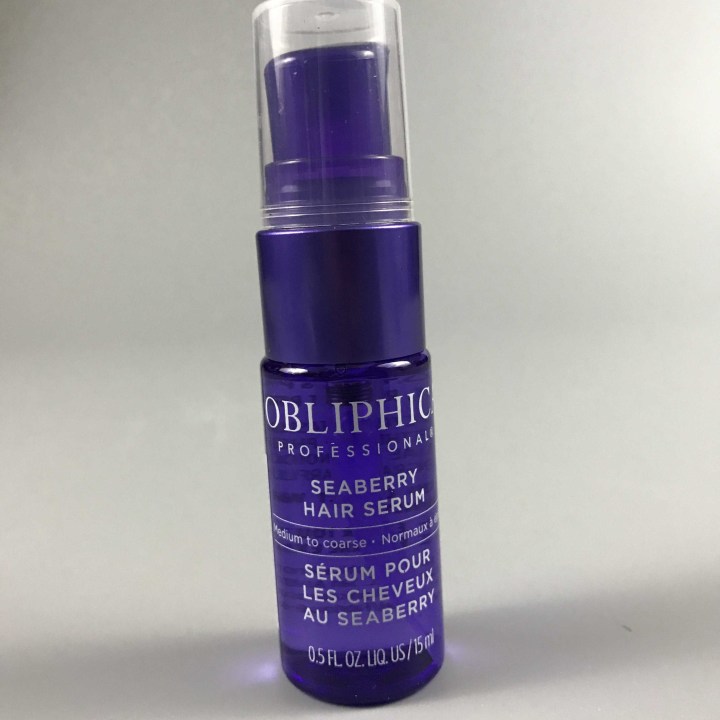 Obliphica Professional Seaberry Hair Serum ($2.12). So easy to use, effective in getting those fly a ways to stay put and smells great. I'm super excited to use this come swim season when my hair is a little bit more dry and coarse.
Jane Iredale Smooth Affair Facial Primer and Brightener ($6.72). This primer was awesome! Went on like a dream and smoothed out all my slight wrinkles all while making my makeup look flawless.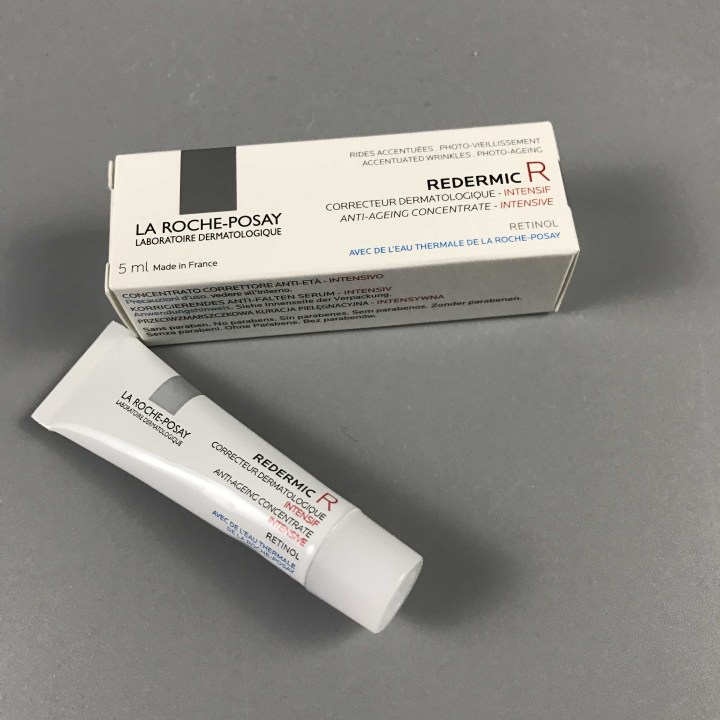 Kiss those smile and laugh lines away with La Roche-Posay Anti-Ageing Concentrate ($4.25). Out of all the products in this box I will admit this is my favorite. I can't wait to see what kind of results will be seen in the next 30 days.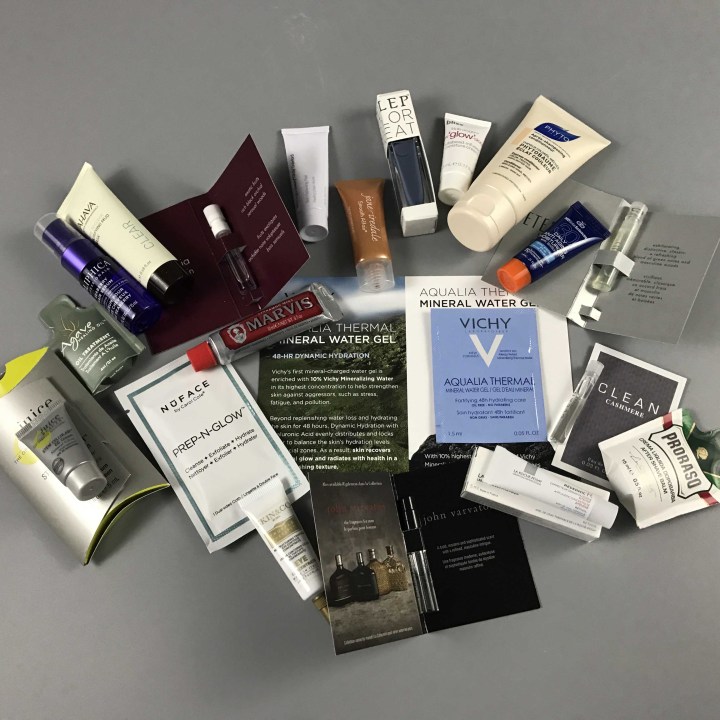 Amazon has hit a home run, 20 items for $19.99 and you get a credit for $19.99 to spend on your next box. This is a no brainer! I was overly pleased with the quality of items in this box and when they say luxury they aren't lying. I have found some great new additions for my beauty regime. I will say that I wish the hair product was more geared toward non-color treated hair but I might be one of the few that has never colored my hair. I love Amazon and this Prime perk has just made my love that much stronger. The total value was about $99!
FYI: This box is still available. Here's the instructions to get this box (there may be variations) and 3 other boxes!
Amazon is offering FREE sample boxes for Prime members after credit! You will pay for the sample box and then receive a credit back on Amazon for the purchase of specific brands/items in the categories you purchased the box in!
Here's how it works:
Be an Amazon Prime Member! If you're not, you can sign up for a 30-day free trial! Amazon has a lot of offers for Prime Members, including the Baby Welcome Box!
Visit the Sample Boxes page and sign up for the ones you want.
A week after your product ships, you will receive an email with instructions about how to use your credit.
Use the credit back on Amazon for the items you want more of!