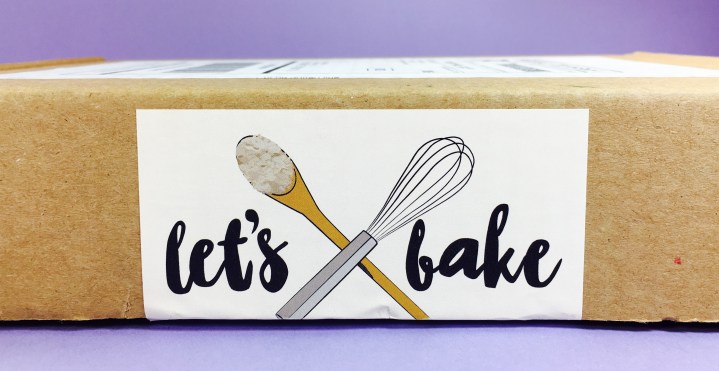 Whisk & Flour is a new monthly subscription box that aims to help you create "sweet moments" by sending a recipe and shelf-stable, pre-measured ingredients in a box so that all you have to do is add your fresh ingredients (like butter or eggs), mix, and bake! No need to be a pastry chef with a fancy kitchen full of high-tech cooking supplies, Whisk & Flour wants to keep this fun for everyone. Whisk & Flour is $28 a month with free delivery and makes 10-15 servings.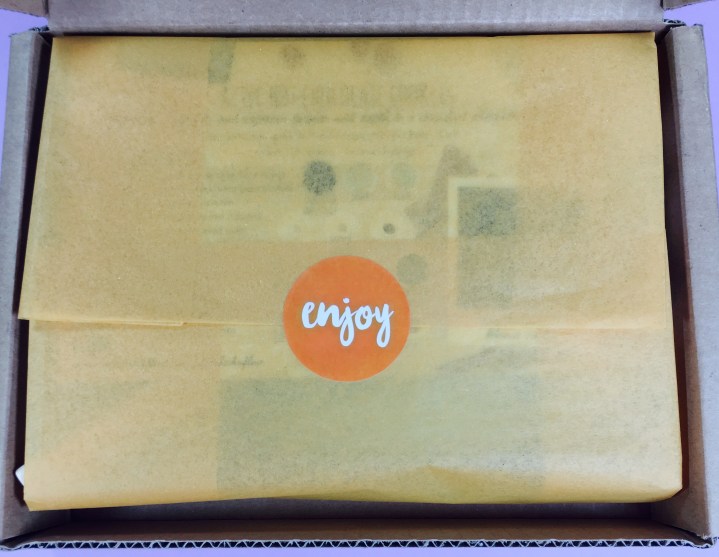 DEAL: Get 10% your first baking kit. Use coupon code WF10HELLO.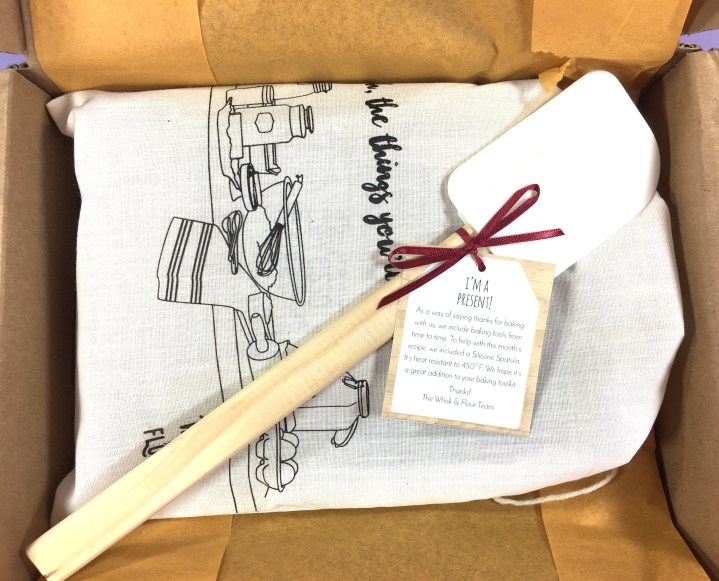 This was my very first Whisk & Flour box and I wasn't sure what to expect. What I found made me feel like someone had sent me a special present! The presentation was simple yet lovely.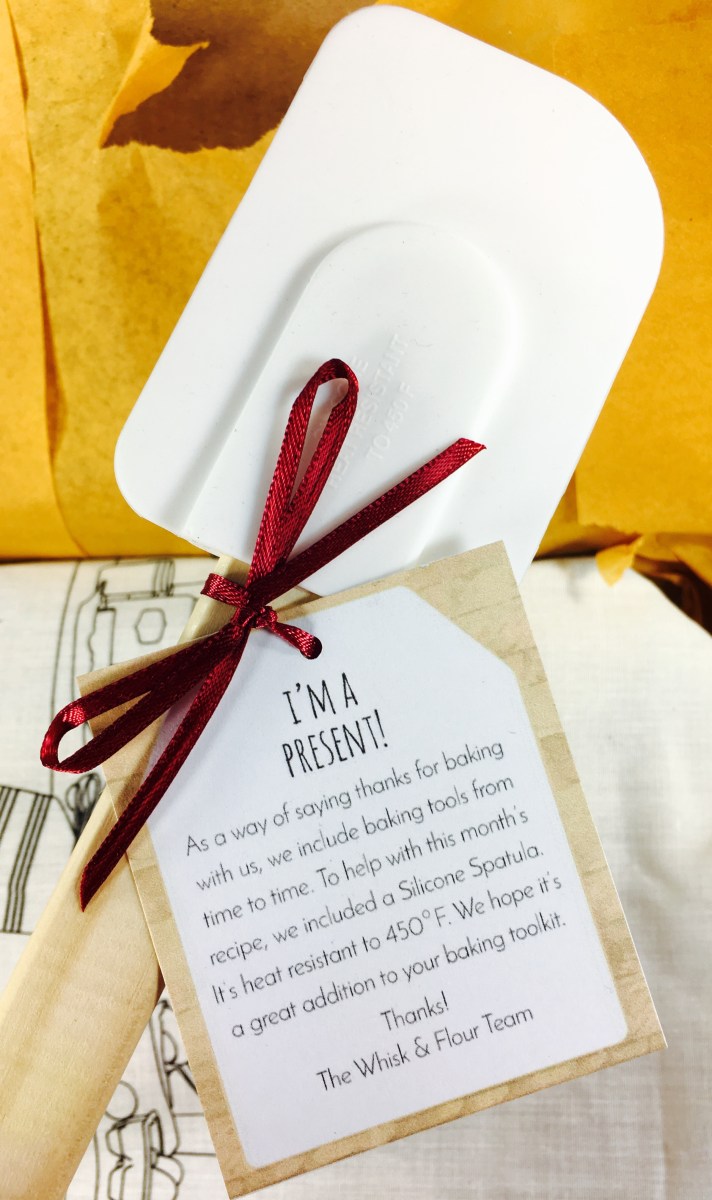 From time to time Whisk & Flour sends baking accessories like this silicone spatula (which I promptly washed so I could put to use).
The handle even had the company name on it!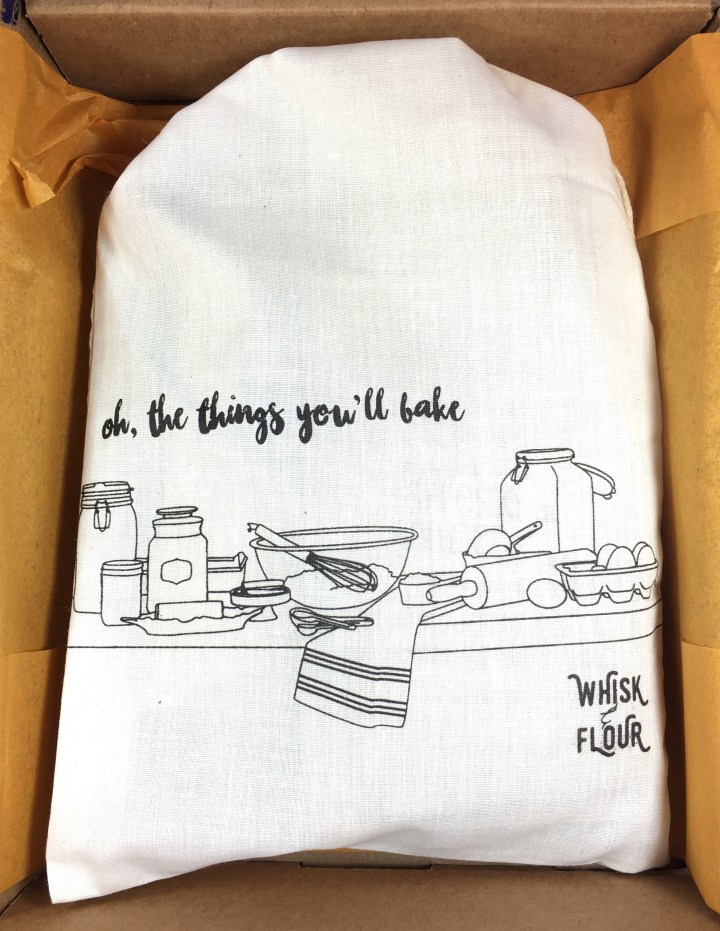 Next, I found a reusable drawstring cotton bag that had the rest of the items inside.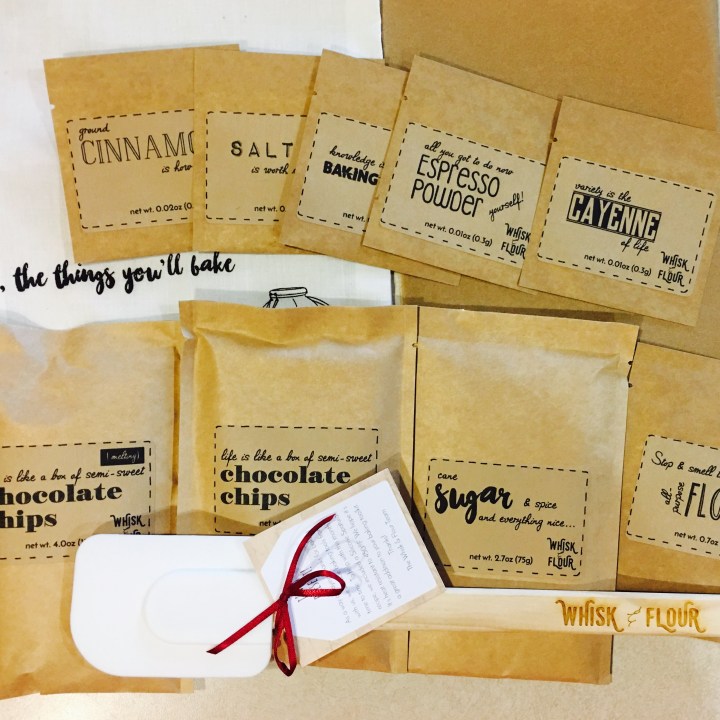 Look at all of these adorable little packets! Each one had an ingredient nestled inside, was clearly labeled, and listed the full ingredients (such as the ones in chocolate chips) and allergen, such as "contains wheat." There was also a sheet of parchment paper included. There were two bags of chocolate chips and the one that was intended for melting clearly said so. They thought of everything!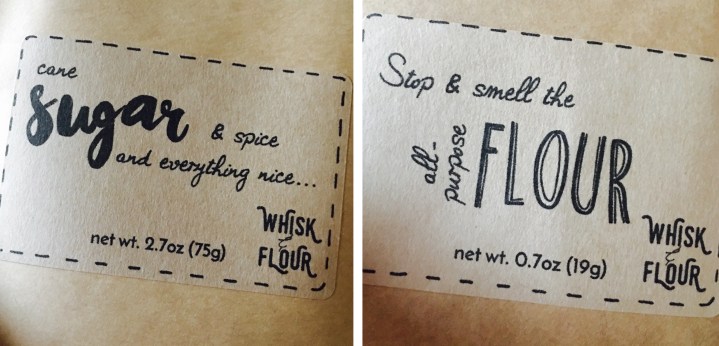 They even had cute sayings on each bag!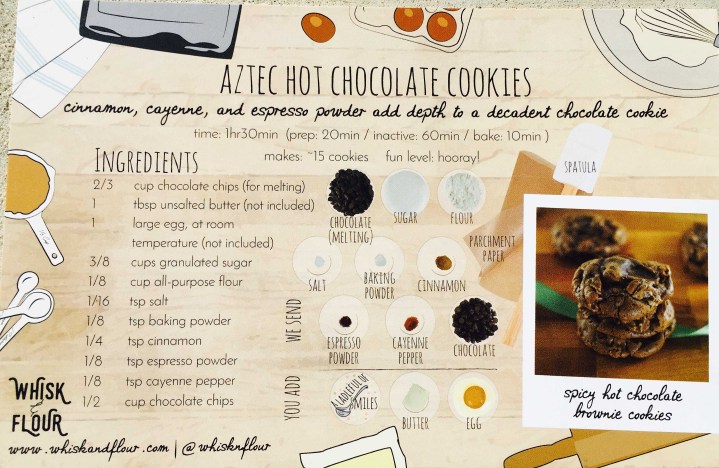 The recipe card had the instructions, ingredients (in case you want to make it again with your own products), and prep/chill/bake time. For this time around you don't have to measure anything, just tear open the bags and pour into the mixing bowl at the appropriate time in the recipe. Looks like we'll be making Aztec Hot Chocolate Cookies!
The flip side of the card listed the steps along with pictures.
There was an additional card that listed this month's flavor profiles…
…and showed step-by-step how-to's for a couple of baking techniques used in this month's recipe.
I decided to let my two daughters, ages 13 and 18, make this recipe. You can see Karina using the double boiler technique for the first time ever while Gemma learned about the ribbon stage. They took turns emptying the packets and then mixed it all up and placed in the fridge to chill for an hour.
I finished the cookies by lining a baking sheet with the included parchment paper and then since the recipe said it makes 15 cookies, I spooned out 15 balls of dough. Next, I placed them in my preheated to 350° oven.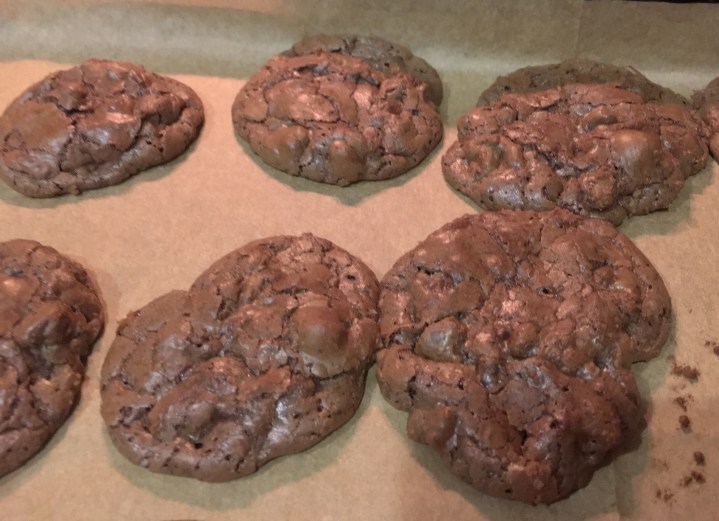 I baked as directed and pulled out some delectable looking mounds of chocolately goodness.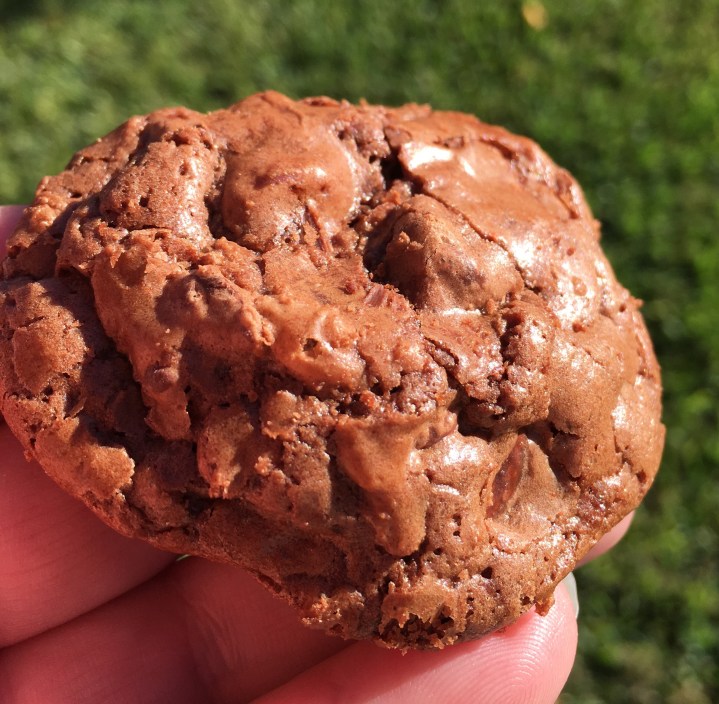 Success! These cookies were absolutely delicious and had a crispy, flaky exterior and a soft, chewy center. The cayenne added the right accent to the chocolate without adding any spice or heat, just a pleasant warmth.
I adored my very first Whisk & Flour box! This box had a wonderful presentation, the recipe was easy to follow, and the info on cooking techniques was very useful. My daughters enjoyed the process and I was happy to just sit back and let them follow the directions. The quality of the ingredients were top notch, too, and yielded a perfect product.
What did you think of Whisk & Flour?
Visit Whisk & Flour to subscribe or find out more!