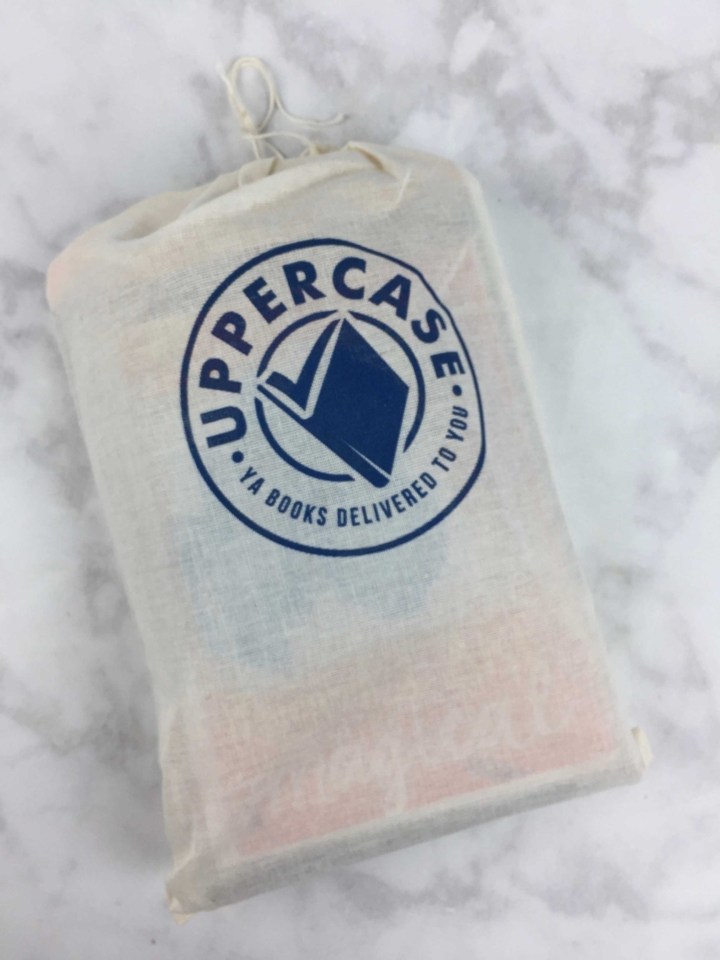 Uppercase Box is a monthly young adult (YA) book and bookish item subscription. Every month, you'll receive a hand-selected author-signed book, bookish goodies, plus a special reading experience! This box is $23 per month plus $6 shipping.
This box ships in a flat rate priority mailer and all the items are in the bag.
DEAL: Save 10% on your first month with coupon code UPPER10.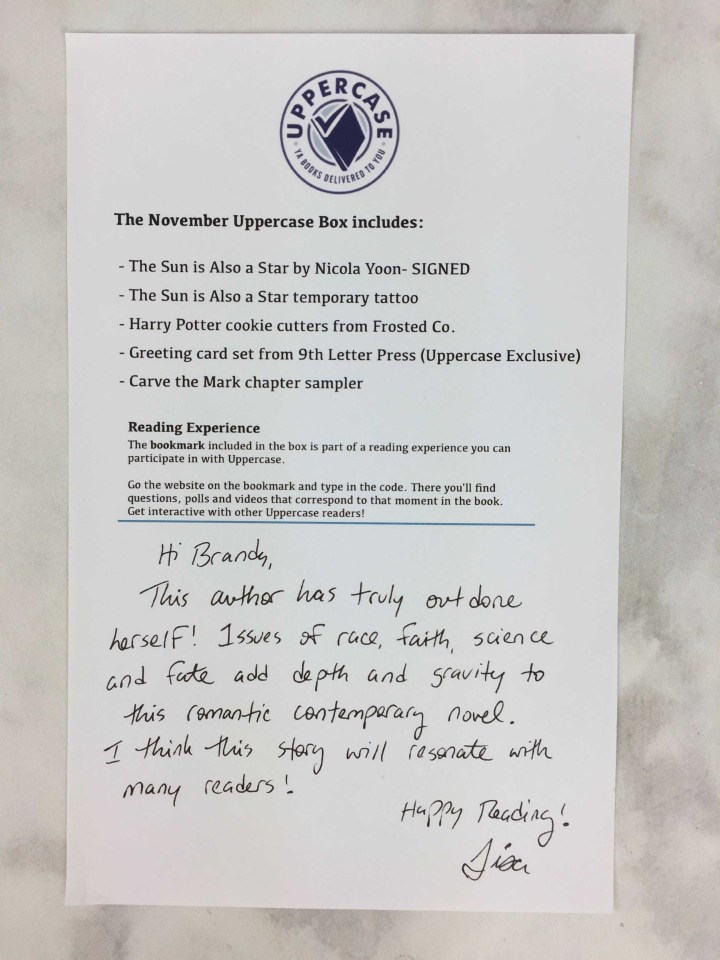 The subscriber letter tells you what comes in the box, an explanation of the reading experience included with the book, plus a curator's letter about the book.
Uppercase Bookmark: The subscriber-exclusive experience is included in the bookmark – when you reach the page, you visit the special website and input the code for an enhanced reader experience. This is a one of a kind deal and you get cool extra tidbits, videos, and stories!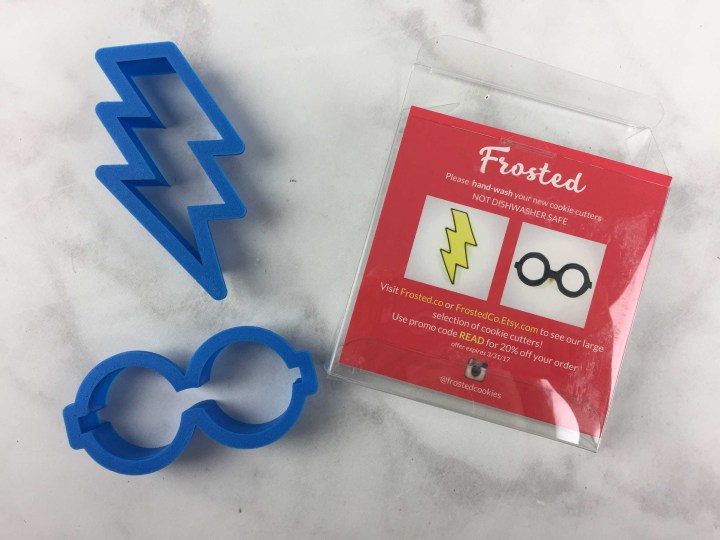 Frosted Co. Harry Potter Cookie Cutters ($6):  Two small cutters shaped like Harry's signature spectacles and birthmark.
These appear to be 3D printed so you can't wash them in the dishwasher, but that was clearly marked.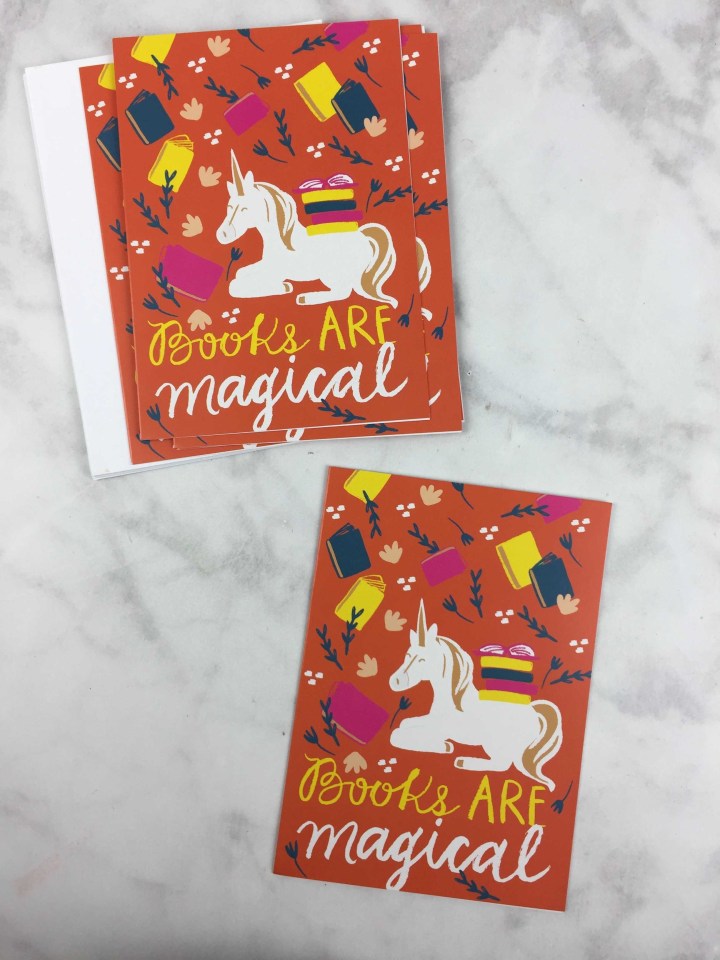 Books are Magical Greeting Cards: Share a kind word with a friend and proclaim your love of literature.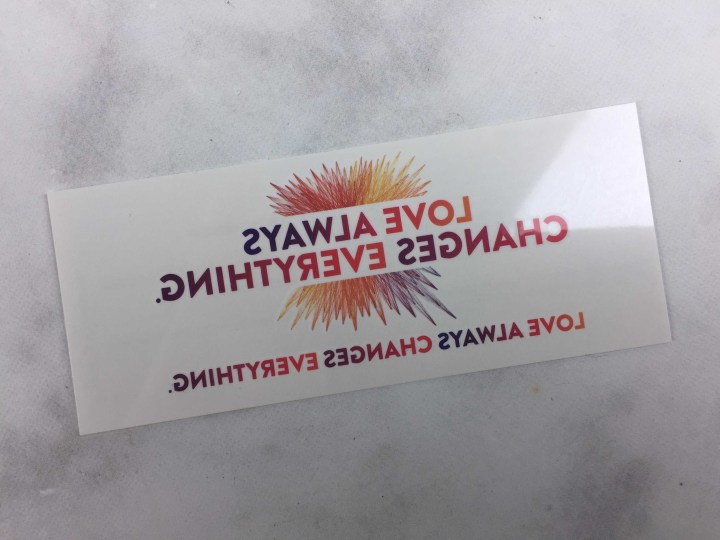 The Sun is Also a Star Temporary Tattoo: This temp tattoo goes with this month's selection! I love the way it matches the cover art of the book.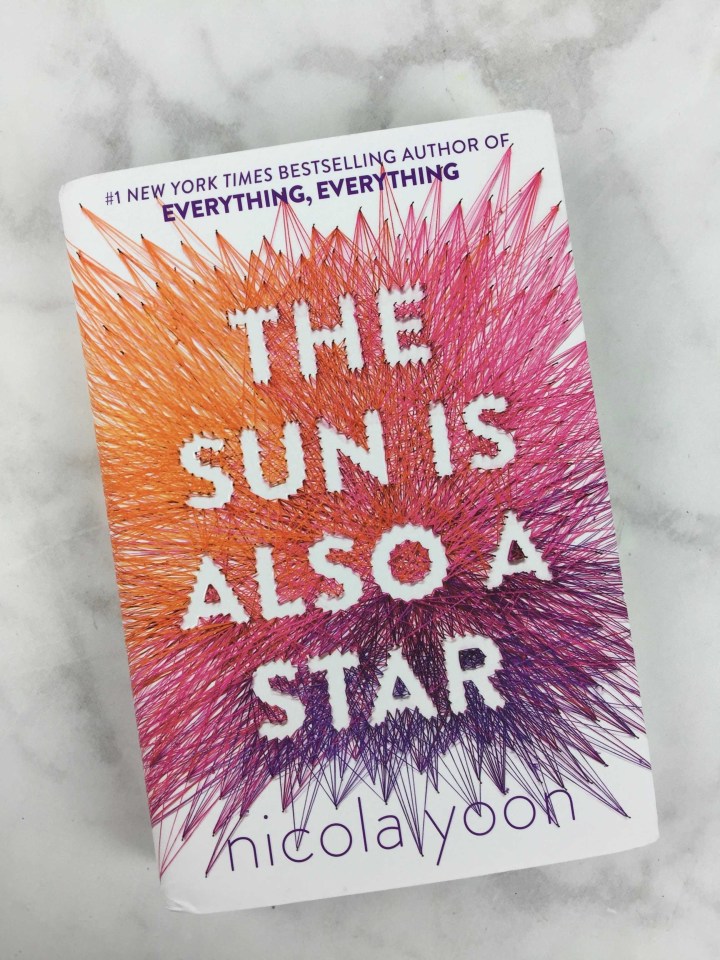 The Sun is Also a Star by Nicola Yoon ($11.36): This 2016 National Book Award Finalist is a modern story of star-crossed lovers. It examines identity, race, and fate through the prism of two young New Yorkers from very different worlds.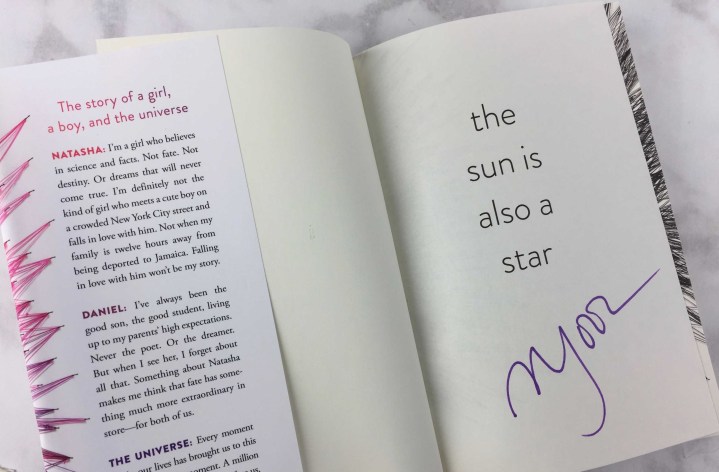 It was signed by the author, New York Times #1 Best Seller Nicola Yoon.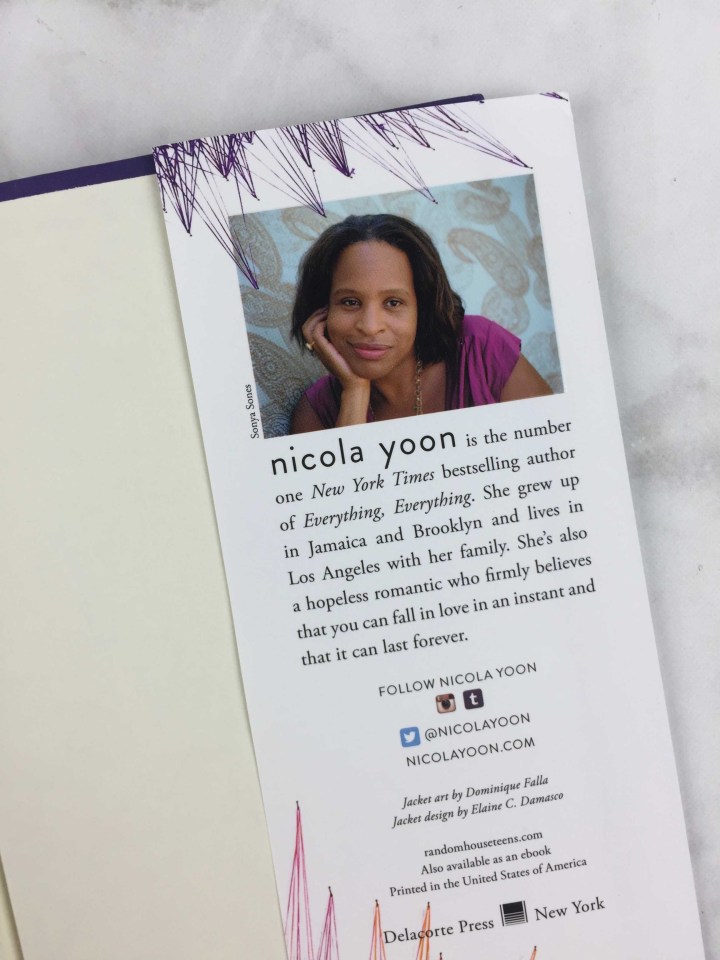 Nicola Yoon grew up in both Jamaica and New York, and her upbringing shows in the depth and realism she creates in her characters.
The dust jacket was slightly crinkled at the bottom.
Carve the Mark by Veronica Roth Sampler: This mini-mag has a multi-page excerpt from Veronica Roth's latest work.
I think this is a great monthly YA book subscription. There's always a delightful bookish goodie, but the focus of this subscription is on the book, for sure!
What did you think of this month's Uppercase Box?