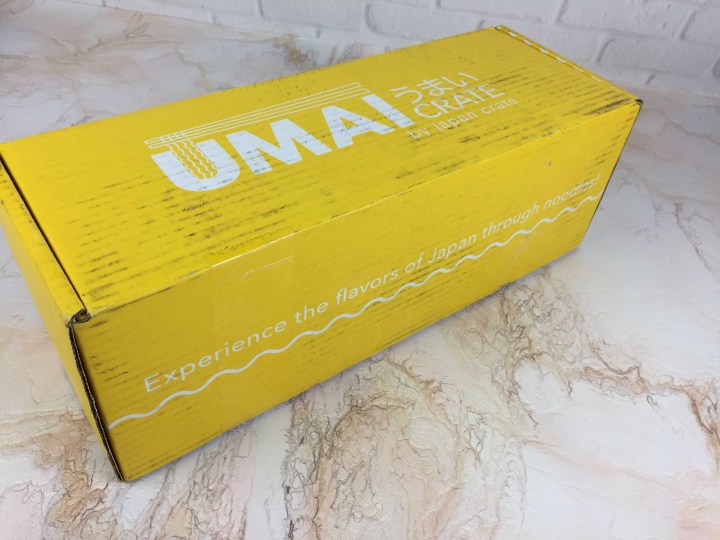 Umai Crate is a monthly subscription box that brings you exclusive Japanese noodles every month. The subscription costs $25 per month, and you'll get 7-8 noodles, plus bonus items like gachapons, collectible chopsticks, and more.
Umai Crate is from the same makers that brings you the Japan Crate and Doki Doki Crate.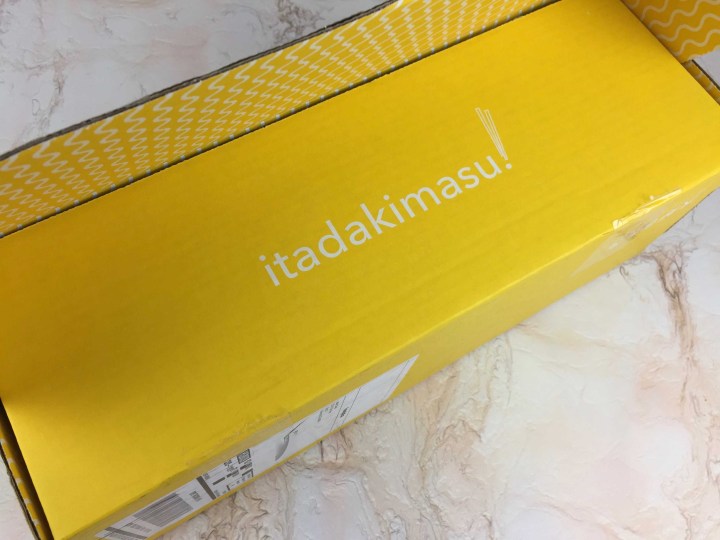 DEAL: Take $3 off your first crate. Use coupon code HELLO.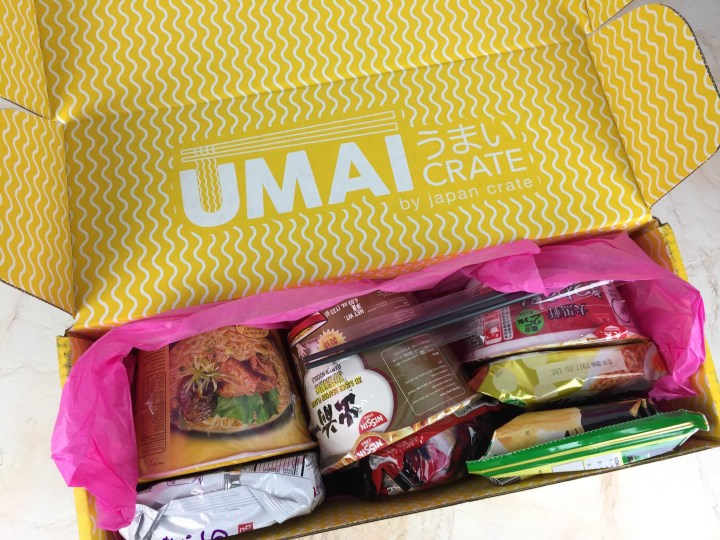 The box is almost the size of a windowsill planter, and it's packed with yummy noodles!
This is the November edition of Umai Crate. This booklet contains articles about ramen and noodles!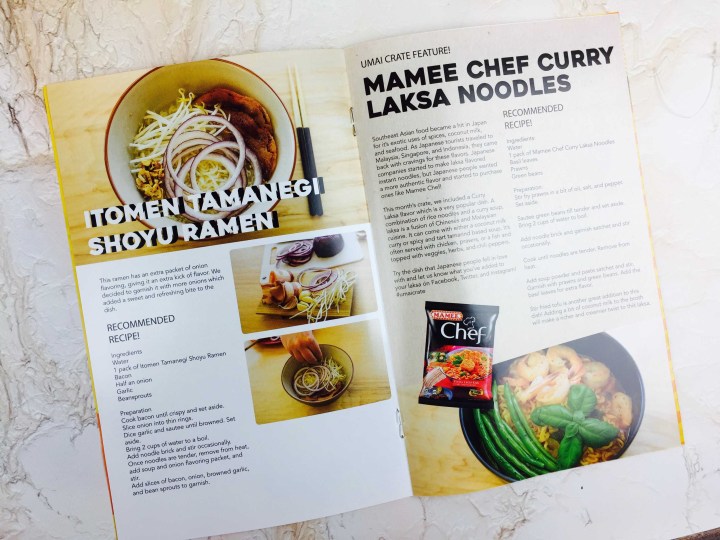 There are also some fun recipes – this one dresses up the rich Laksa Noodles and Itomen Tamanegi Shoyu Ramen.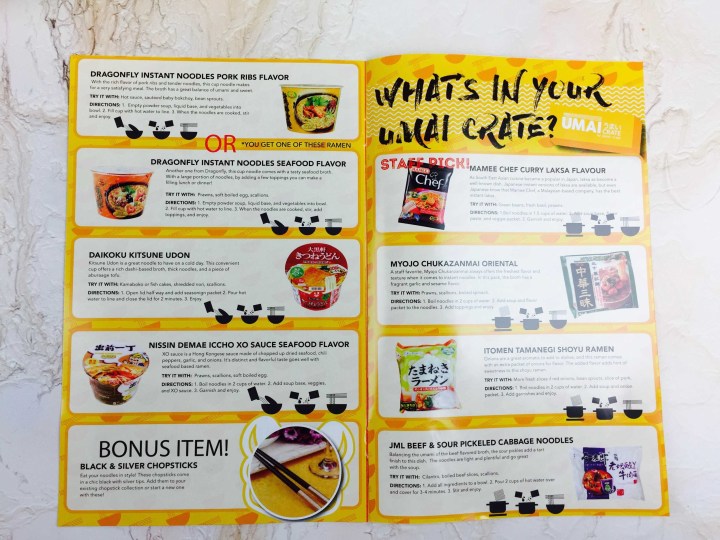 The booklet also has a list of everything in the box, including the bonus item. I like the way each noodle pack description has a little IKEA-style pictograms showing the preferred preparation method.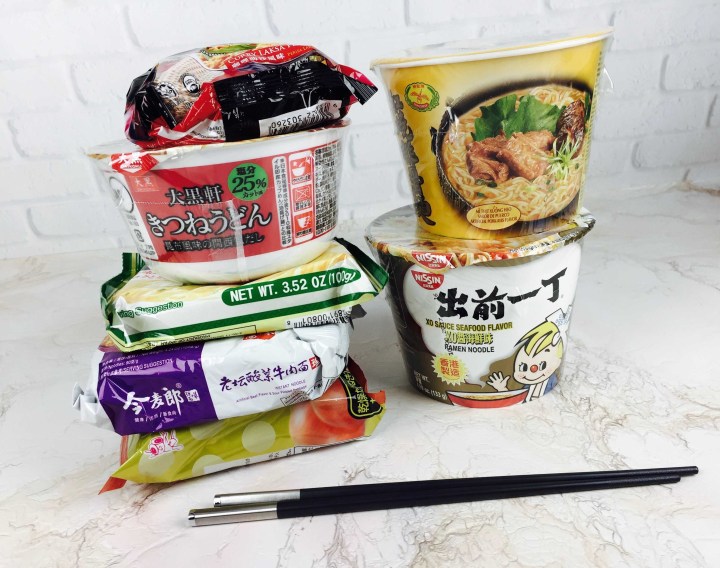 Everything in the November 2016 Umai Crate.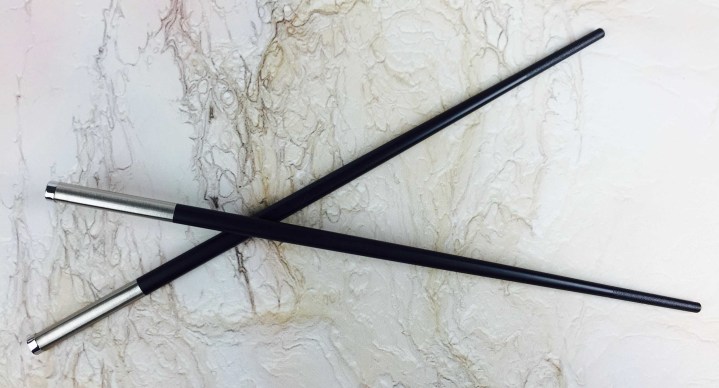 Bonus!
Black & Silver Chopsticks: This is a very elegant utensil, and the tips are slightly rough to help grab your food. Don't worry, we weren't eating while taking unboxing photos, so hopefully we avoided the ill omen when posing the sticks.
Nissin Demae Iccho Xo Sauce Seafood Flavor: The spicy XO is a Hong Kong favorite, recreated in instant form.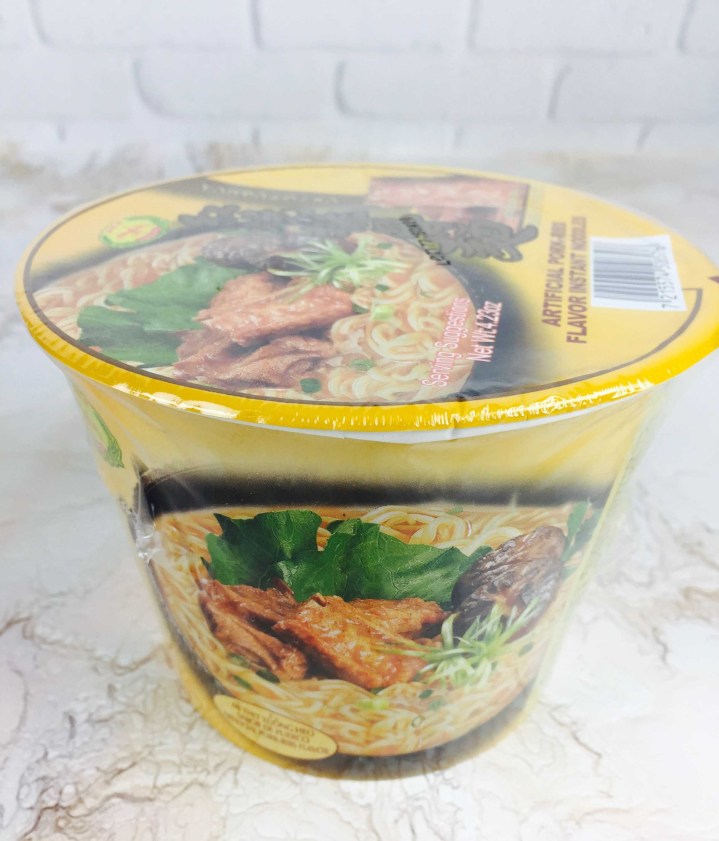 Dragonfly Instant Noodles Pork Ribs Flavor: These noodles have an artificial roast pork flavor that adds a bit of sweetness to the broth along with the expected umami.
Mamee Chef Curry Laksa Flavor: I was very excited seeing this flavor! Laksa is a spicy soup/curry dish, usually served with spaghetti style noodles, boiled egg, seafood, and pandan leaves. It is extremely popular in Southeast Asia, particular in Malaysia and Singapore. This version is made by a Malaysian company and adds in some tofu.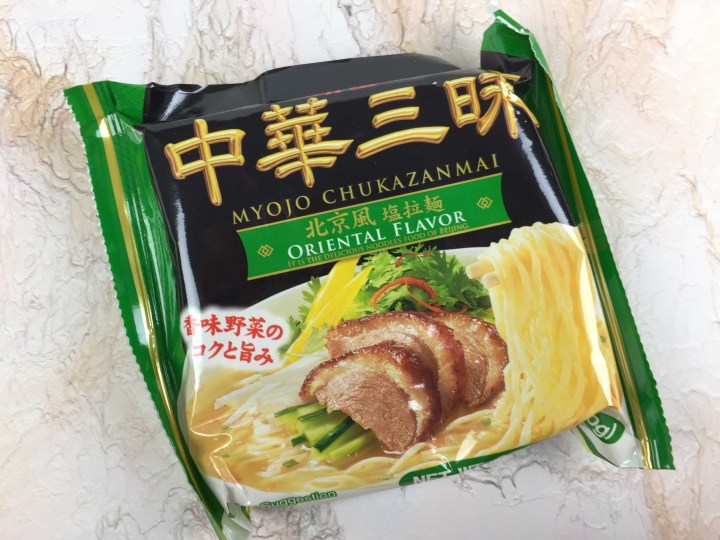 Myojo Chukazanmai Oriental: These noodles are very tender, and they get even softer, so it's best to eat them quickly! The light broth has a pleasant garlic and sesame flavor.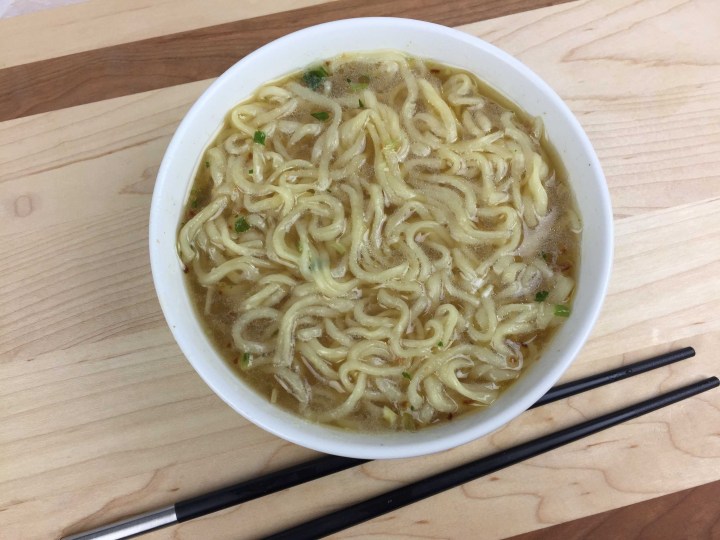 The noodles had a gentle spiral to them, and the broth was nice and mild in flavor.
JML Beef & Sour Pickled Cabbage Noodles: This pack came with three pouches – broth, spicy red paste, and a packet of pickled cabbage.
This soup called for the addition of boiling water instead of simmering the noodles for a few minutes, so the noodles remained very firm and squiggly. The cabbage and spice combo was a tiny bit like kimchi, but with less funky ferment and more vinegar taste.
Itomen Temenegi Shoyu Ramen: This ramen came with a packet of onions to add a bit of sweetness.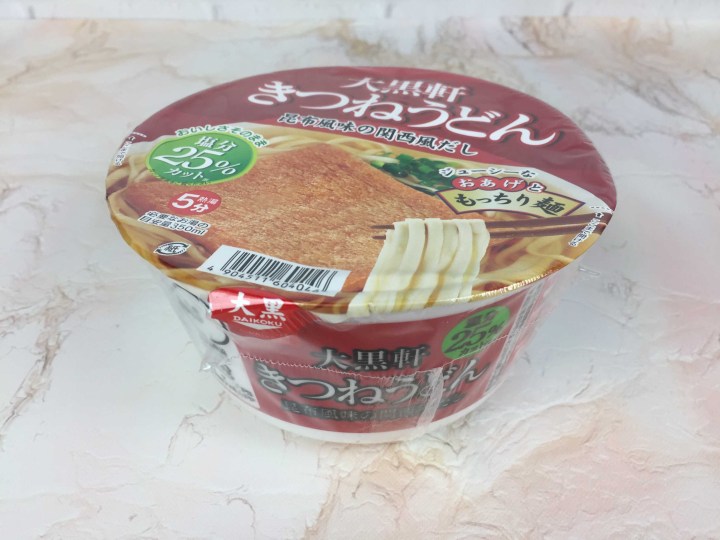 Daikoku Kitsune Udon: The look and texture of these noodles reminded me greatly of the fresh fettuccine you might get in upscale Western restaurants.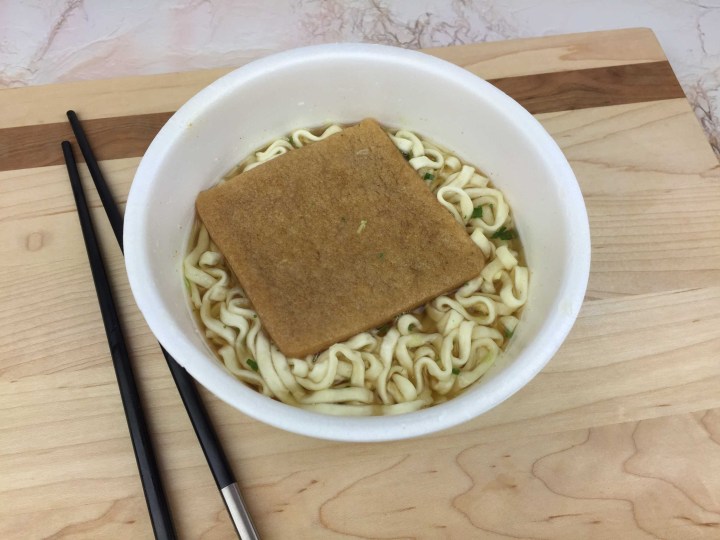 It also came with a thin slab of fried tofu on top! The tofu was a little chewy, but it tasted good, and the noodles were superb!
This Crate was so much fun! We love ramen, but the few brands sold everywhere in the U.S. are fairly boring – the Umai selections really show the variety of broth and noodle combinations that make the dish so popular in Japan. It is also wonderful to have a guide to the flavors, rather than buying blind (i.e. without package translation) at an Asian food store. This subscription is a must for anyone that eats ramen with any frequency or anyone who loves a quick and tasty meal!