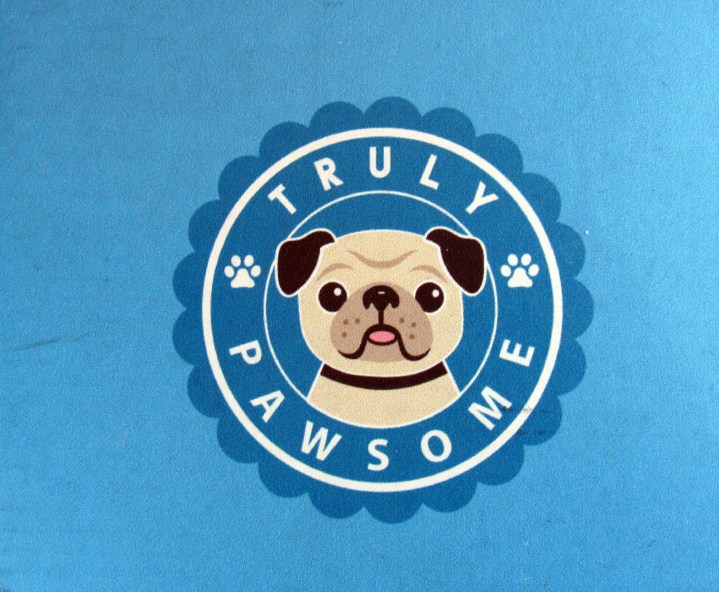 Truly Pawsome offers 4-5 items high-quality items each month for your pawsome dog! Items included are healthy treats, fun toys, and accessories to keep your dog having a tail-waggingl good time. Customize the box by selecting your dog's size. 10% of purchased subscriptions go to rescues and shelters.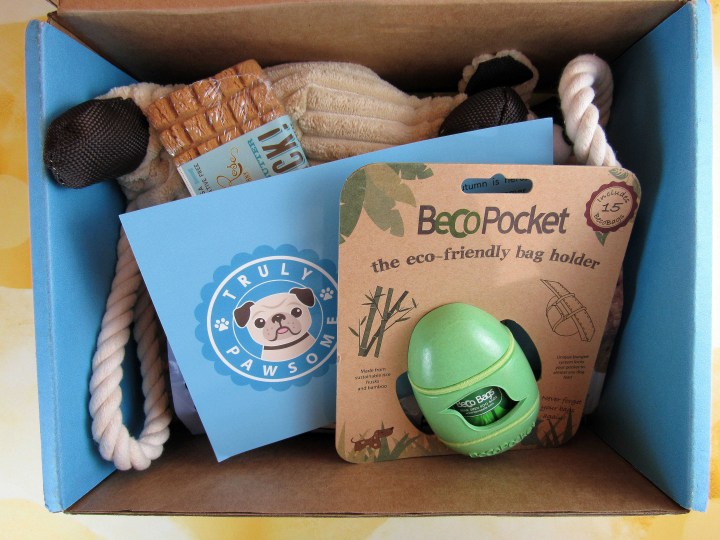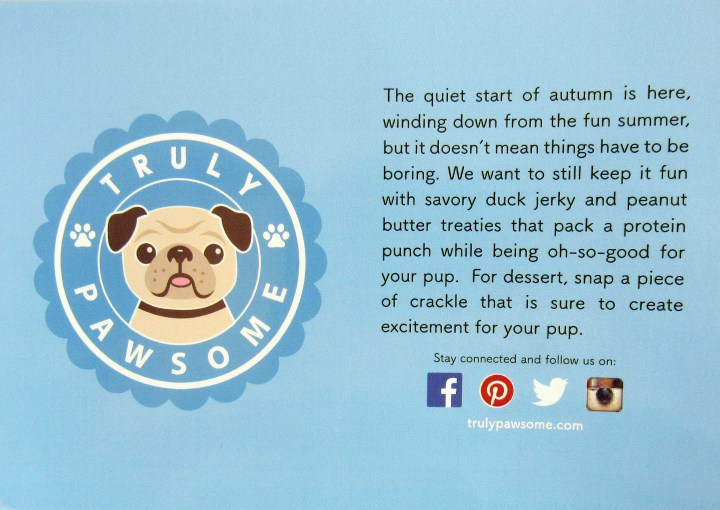 The Curator Letter sets the theme for the box. The theme is 'Falling for Autumn Treats.' The doggies have been enjoying the cool weather! The information Card lists the items, descriptions, and prices.
My dogs love anything from the Bubba Rose Biscuit Company including the Bubba Rose Peanut Butter Crack! Bars (1.9 oz, $2.99). The bar can be broken up in little training treats for the dogs. They are made in the USA in small batches using organic ingredients. All three dogs found them to be woofilicious.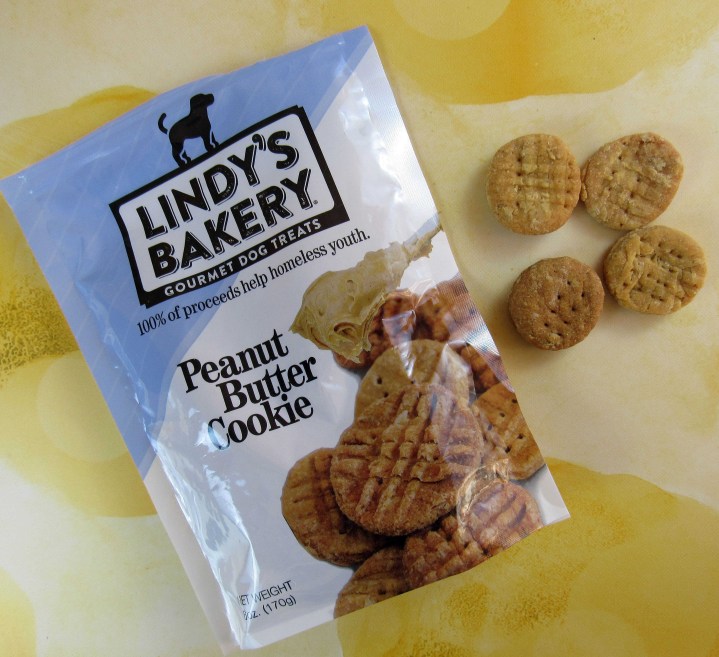 How cool is it that the bakery shares a name with Brandy's dog Lindy? The Lindy's Bakery Peanutty Puppers (6 oz. $6.99) are a hard cookie that the dogs enjoyed. Lindy's Bakery helps homeless youth by teaching them valuable work skills.
The dogs are clamoring for more Etta Says Duck-Duck Jerky Treats (7.5 oz, $6.99). The treats are made and sourced in the USA and are excellent for their skin and coat. All dogs say, "More, please!"
The BeCo Pocket Eco-Friendly Bag Holder ($5.65) has a unique "bungee system" that allows it to be strapped onto anything. I am excited to receive this because we take the dogs on walks and use a lot of bags.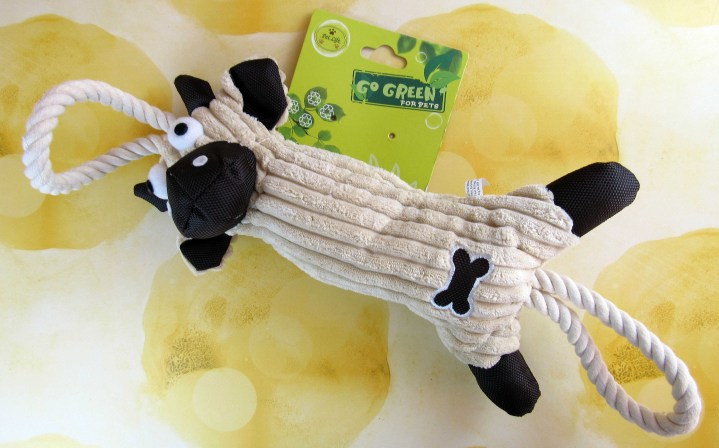 We had a lot of fun playing with the  Pet Natural Jute Rope Plush Cow Toy ($6.56) with Daisy. She feels it is her job to learn how to catch and is determined to master it! It is made out of recycled Jute. Odie is now back from the farm which means the toy will be put to the test!
Let's see what Daisy thinks of Truly Pawsome. A certain eight-year-old assisted me in the photos until he decided to play with his friends. Bella and Odie were enjoying frolicking at the farm.
This picture is the picture I took after losing my eight-year-old assistant to his friends. Daisy loved the treat which I forgot to check if it had chicken in it. I did check the other two. It did have chicken but she was fine with it. The other dogs don't have chicken allergies and have been happily munching on the treats.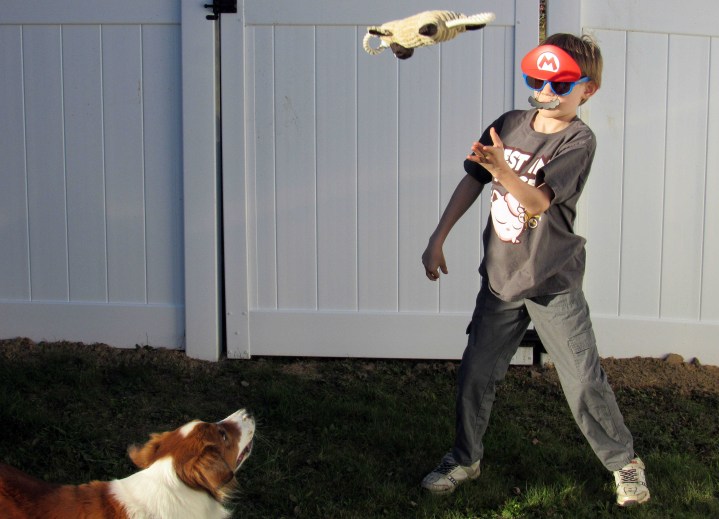 It was a warm November day! J (age 8) enjoyed playing fetch with Daisy mainly because of the zany photos that I take of her trying to catch. Will she catch her toy?
She did! She was very proud of herself.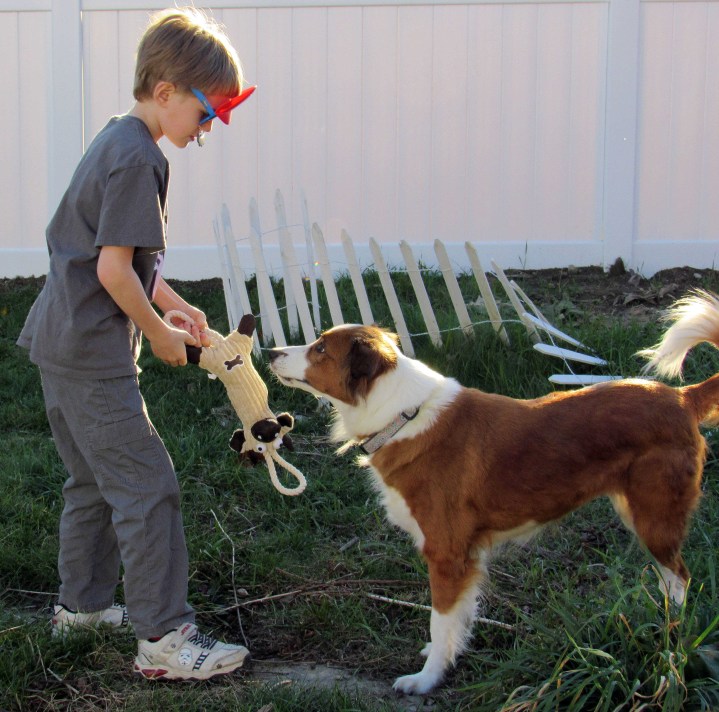 Daisy tends to enjoy playing in the fall. She is standing at attention and is focused on her job of catching the toy.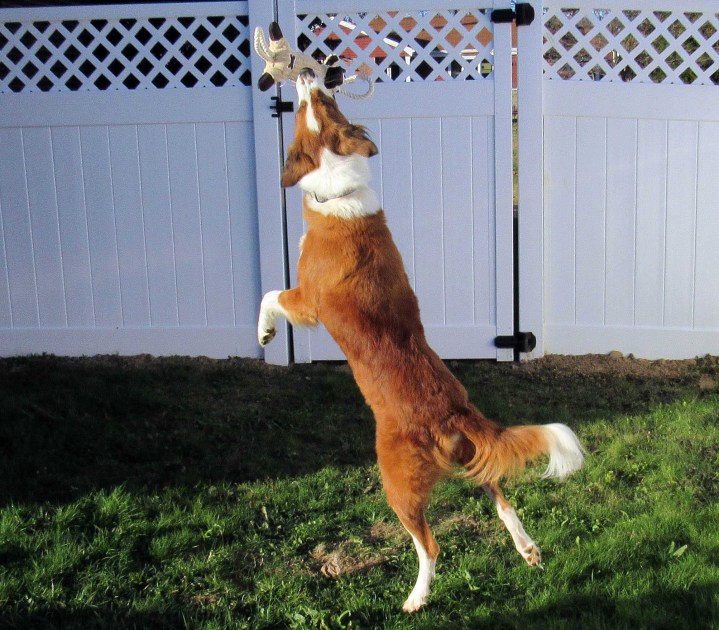 She managed to catch the toy with three paws off the ground. Maybe one day she will jump in the air and catch it!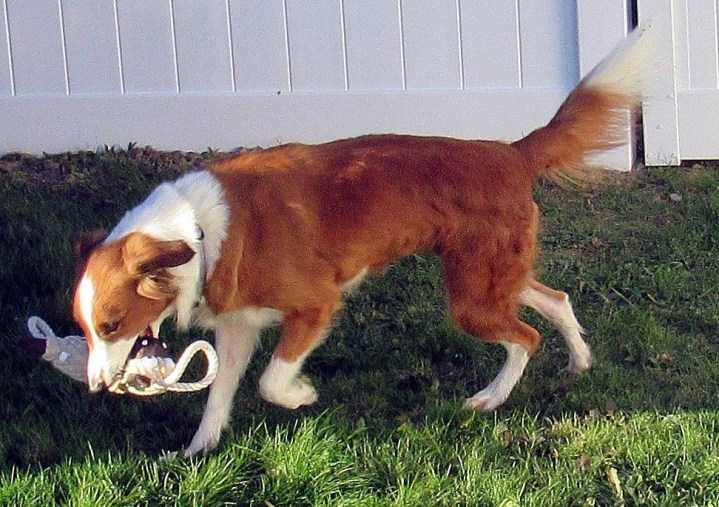 She is a happy girl as she runs around with the Cow Toy.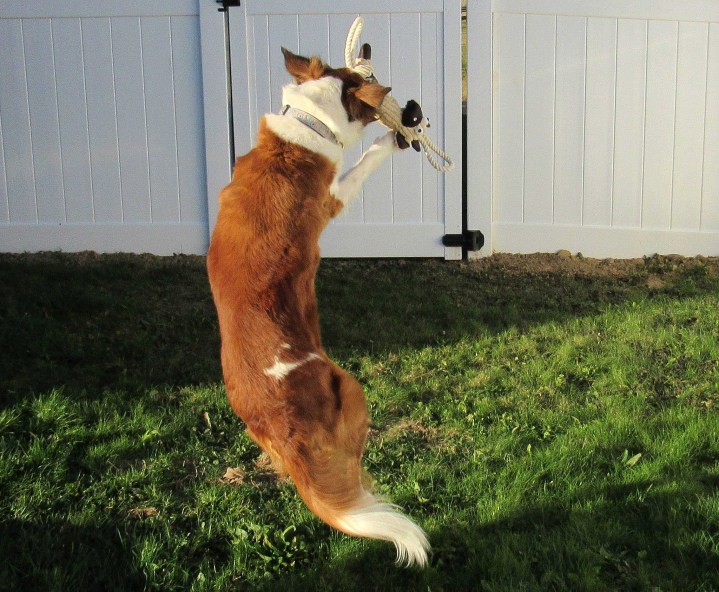 I like this picture because it shows off her beautiful fox tail. She had a lot of fun playing with us on a warm autumn day.
Truly Pawsome November box is exactly that! It's an awesome box for pups that want delicious treats, fun toys, and great accessories. J and I had a pleasant afternoon playing with Daisy as she improves her catching her skills. All three dogs enjoyed the treats which are the type of treats I prefer to feed my doggies. The value of the box is a few dollars less than the monthly price making the three or six-month subscription a better value. It's an excellent box for dogs and their humans to enjoy.
Visit Truly Pawsome to subscribe or find out more!