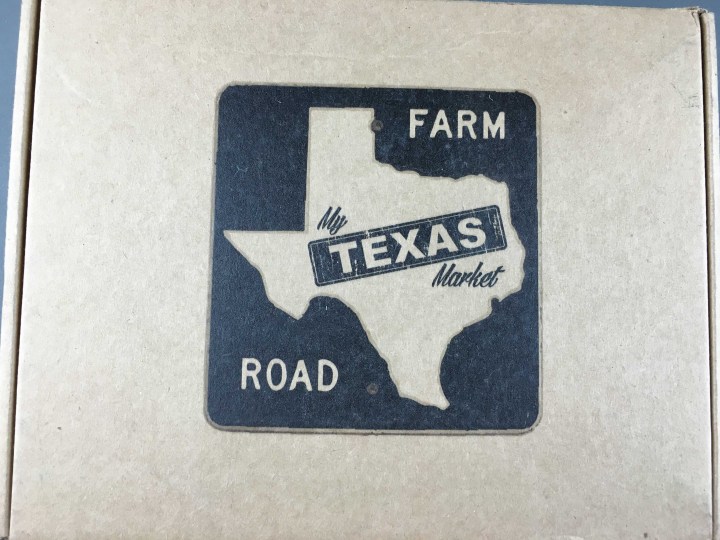 My Texas Market is a monthly subscription that sends a curated collection of small batch artisanal goods produced in Texas to your home. I was so excited to receive this box! As someone who moved to Texas a few years ago, I have come to believe that all things are better in Texas, and what better way to prove it than to sample some local fare?
The theme for October 2016 was Pumpkin Spice and Everything Nice! I couldn't wait to see what My Texas Market included in this box!
DEAL: Save 25% on your first box with coupon code MAIL25.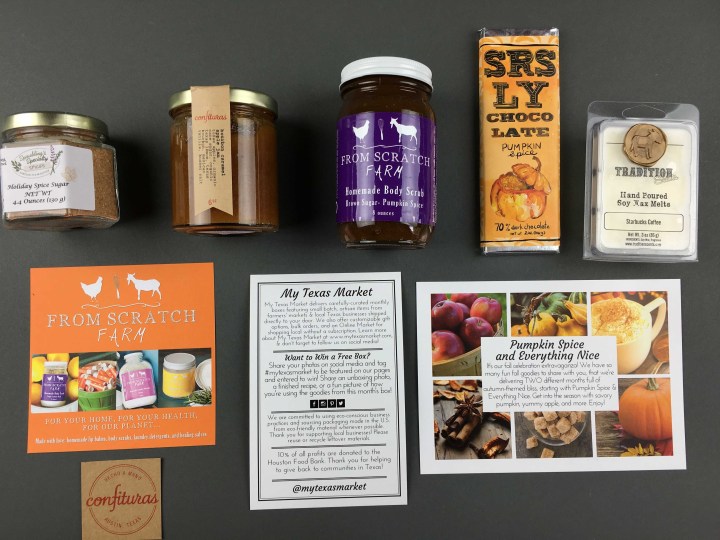 Everything looked fantastic!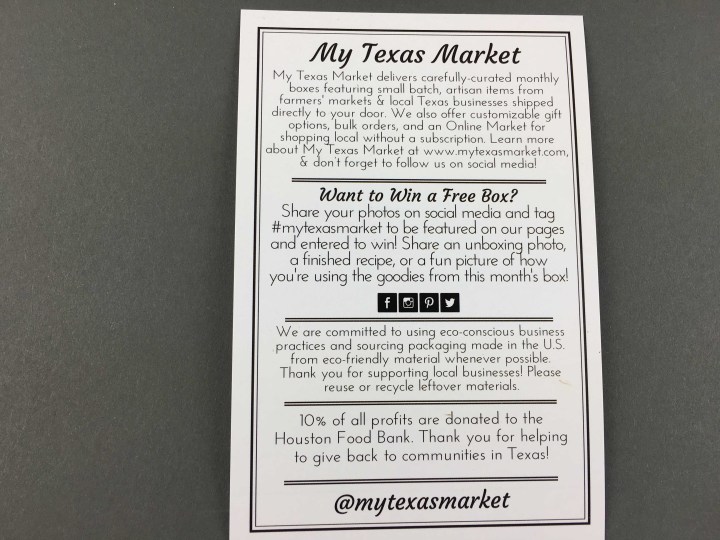 I love how My Texas Market sources small batch, artisan goods from farmers' markets and local Texas businesses each month and gives 10% of their profits to the Houston Food Bank!
October's box contains a body scrub, wax melts, a chocolate bar, spiced sugar and a jam.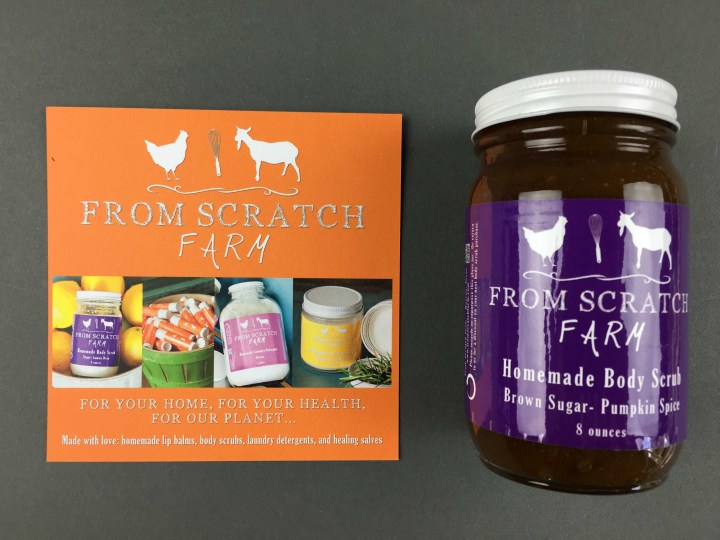 From Scratch Farm's Homemade Brown Sugar Pumpkin Spice Body Scrub ($11 plus shipping) is fantastic! It's thick, smells great, is made from pantry items and essential oils and left my skin feeling silky smooth. On one hand, I'm thrilled to receive such a large jar of the stuff, on the other, I wish it came in vats.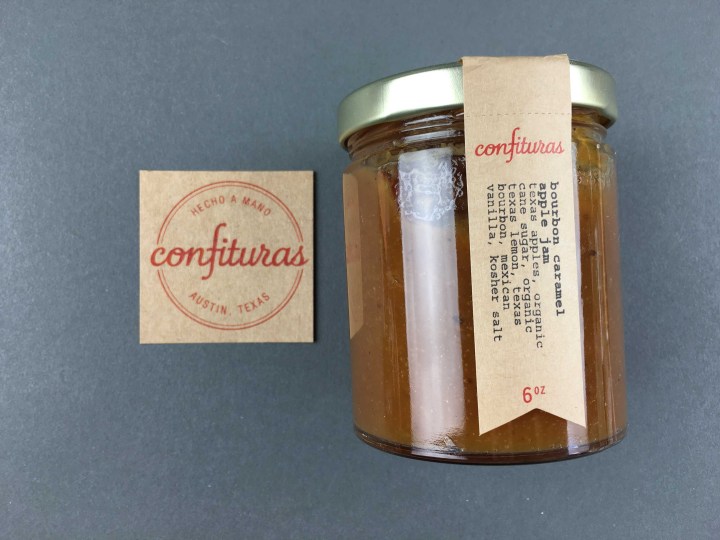 Confituras' Bourbon Caramel Apple Jam ($10) is handmade in Austin, Texas. This unique jam combines with the sweetness of caramel and apples with the warmth and depth of bourbon (without any hint of alcohol).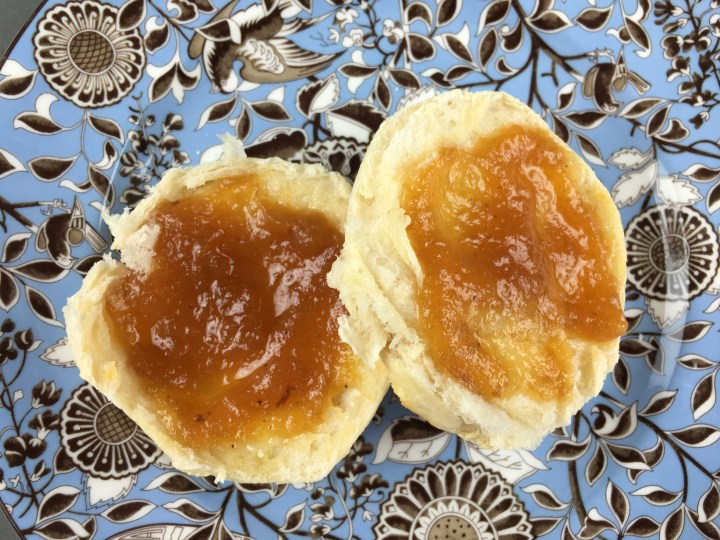 Yum!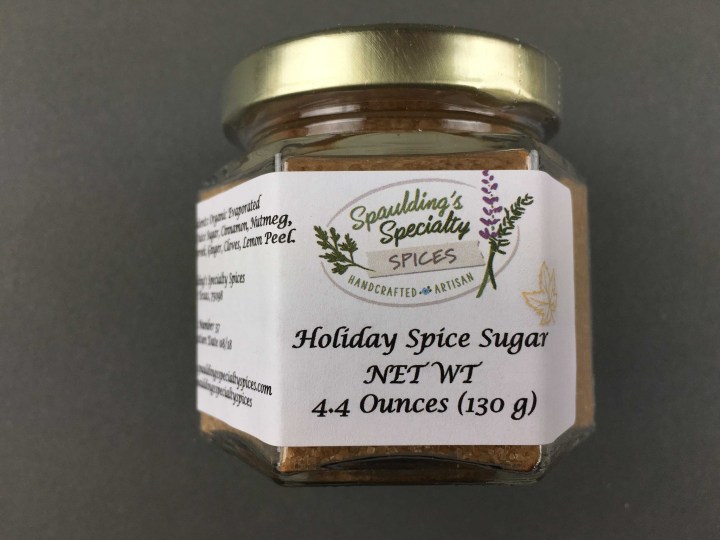 I'm excited to use Spaulding's Specialty's Holiday Spice Sugar ($6.50) to flavor the icing of some homemade sugar cookies this holiday season! This mix contains organic evaporated cane juice sugar, cinnamon, nutmeg, fenugreek, ginger, cloves and lemon peel. Mmm.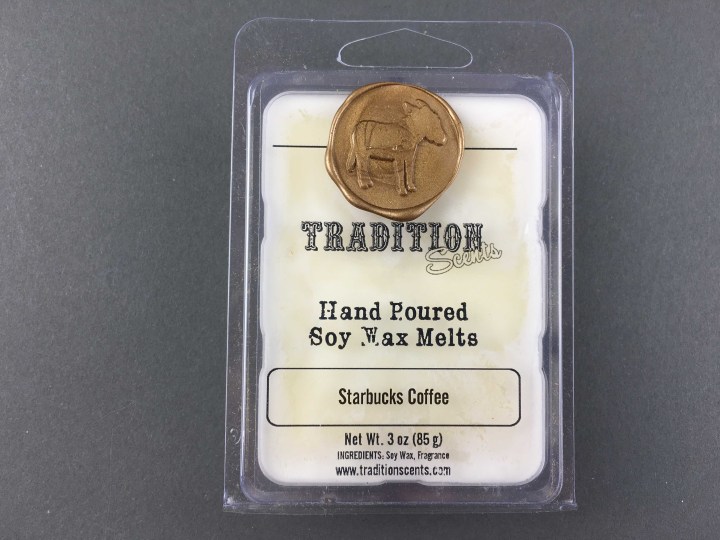 Tradition Scents' Hand Poured Soy Wax Melts in Starbucks Coffee ($6?) have a lovely, strong coffee and vanilla scent. Made by hand from organic soy wax in Willis, Texas, these are a real treat! I had never heard of soy wax melts before receiving these, but now that I have, I'd like to get an oil burner to use them properly.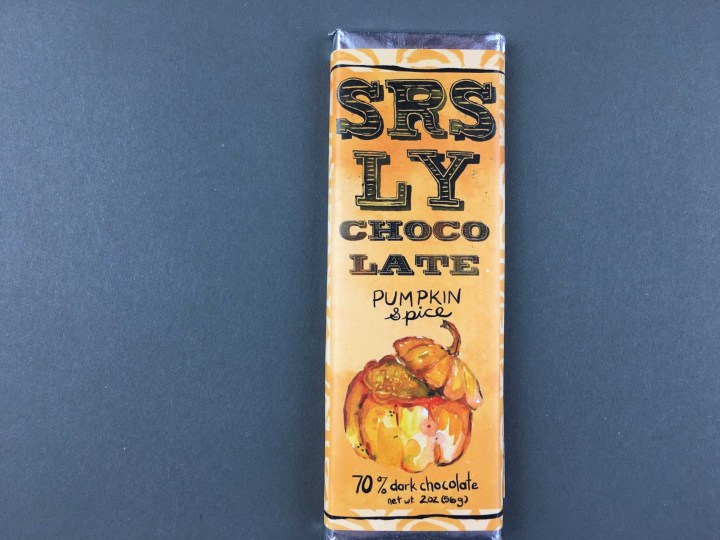 SRSLY's Pumpkin Spice Chocolate Bar ($7) is delicious! Made from 70% dark chocolate that was roasted, ground and molded by hand in stone mills in Austin, Texas, this delightfully spicy bar is hard to put down.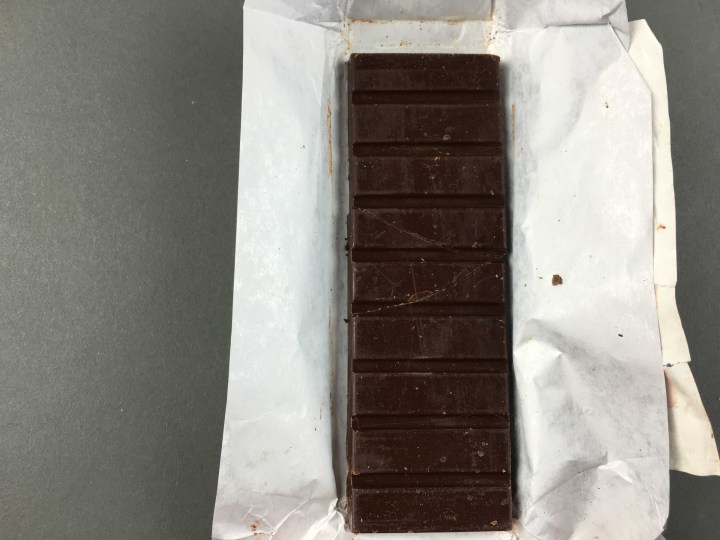 The cinnamon, ginger, nutmeg and cloves hit just the right notes for this time of year. As an added bonus, it's organic!
My Texas Market is one of my favorite subscription boxes! Texas has so many great makers, and I think that the individuals behind this box do a great job each month selecting different artisan products from across the state. I can't wait to see what they send next month!
Have you tried My Texas Market? What did you think of this month's selections?