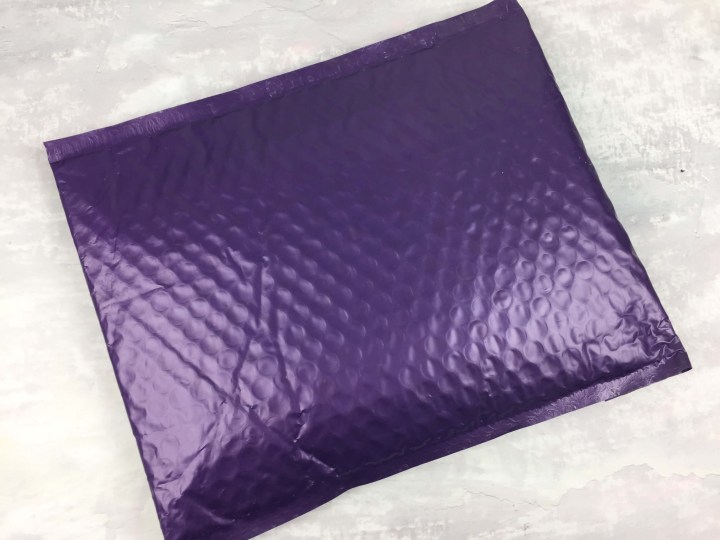 StitchyBox is a bi-monthly subscription box for counted thread embroiderers and cross-stitchers! There are two options – the Big Picture Box and the Detail-Oriented Box. With both styles you'll receive a variety of threads, from staples like DMC to specialty threads you may not have met yet, and embellishments, stitching accessories and other goodies! They also have a "Just the Threads" subscription for anyone who is a fiber fiend! This subscription no longer comes in an actual box and ships in a little mailer, which I prefer!
With the Big Picture Box choose
2 Fat 16ths (one 14-16 count Aida, one 28-32 count linen OR evenweave – your choice) OR
1 Fat 8th (Aida, linen or evenweave).
With the Detail-Oriented Box pick
2 Fat 16ths (one 32-36 count linen, one 40 count linen) OR
Select 1 Fat 8th (either 32-36 count linen or 40 count linen)
They also now offer add-on subscriptions (also available stand-alone): Buttoned Up (40 hand-dyed buttons from Hillcreek Designs, selected to match the color palette of each StitchyBox shipment), Stitch It Up (XS charts), Bling It Up (bead & crystal), as well as limited edition chart designs and series!
NOTE: When you visit this subscription all the options are sold out. You must get on the wait list, but there will generally be a spot for you in the next round of shipments!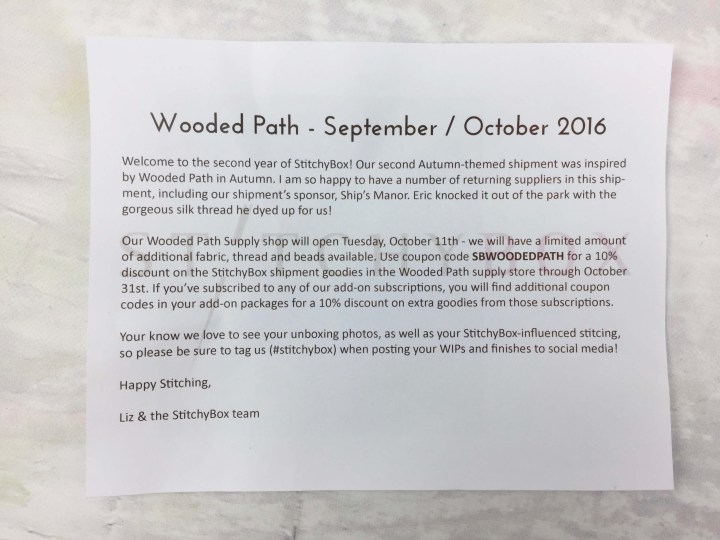 The information card gives a bit of details about each item, plus info about the supply shop (you can buy more of what you love, but usually only for a limited time – supplies are sometimes hand-dyed just for this box).
This month the inspiration was Wooded Path in Autumn.
Ship's Manor Lamplight Silk Thread ($5.30) I love the vibrant colors of this hand-dyed silk!
The Gentle Art Limited Edition Thread ($1.90) TGA never prints the names of the limited edition colors on the cards. This floss may have had a color, but since it's no longer available on the StitchyBox website, I can't tell what it is. I'm happy with it! It goes from mossy brown to mossy green.
Valdani Hand-Dyed Blackened Teal Cotton Floss ($3.60) Oh I love the name of this one. It's so spot on. Excellent for shading!
Weeks Dye Works Blue Jeans Cotton Floss ($2.40) This is definitely getting used in a project asap!
The Pure Palette St. Helens Overdyed Baroque Silk ($4.50) I don't think I've worked with this particular fiber before. The variegations are pretty wild (and totally 70s to me). This is something that I'll hang on to for just the right project.
Kreinik Medium Avocado Silk Mori Thread ($2.69) Silky and luscious, just like an avocado!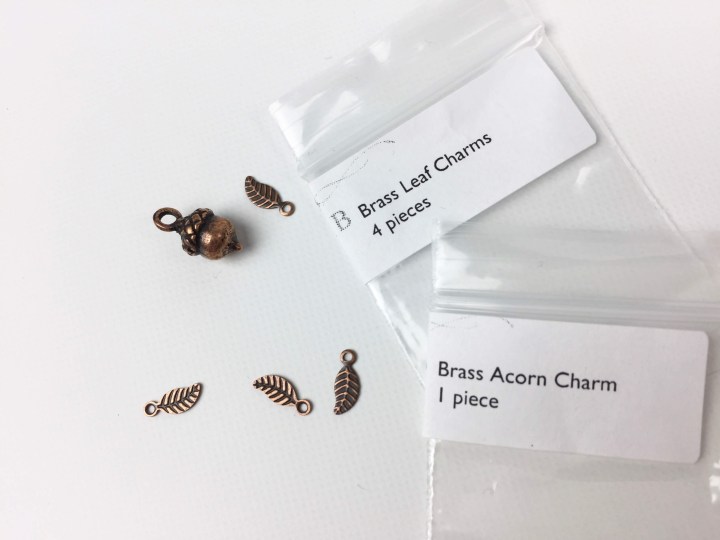 Brass Acorn Charm
Brass Leaf Charms
Cute little charms for finishing everything off right. I tend to use these on edges and borders rather than in the main piece.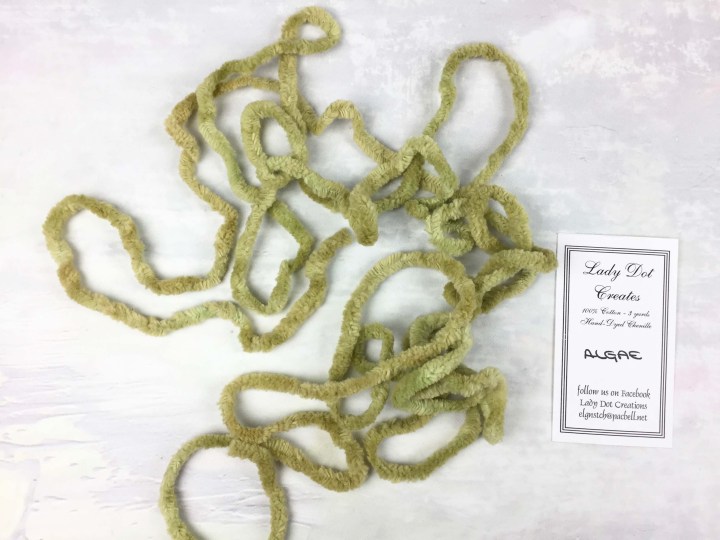 Lady Dot Creates Algae Hand-Dyed Chenille ($6) This chenille is everything! It's so delightful and unusual, I think it's fantastic. Here is a good google image search for some ideas. If you've used yours already, I'd love to hear about it!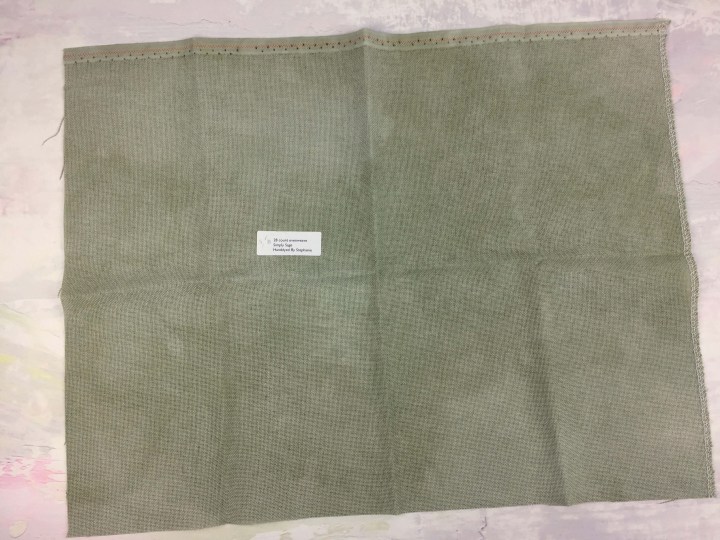 Evenweave Simply Sage from Handdyed by Stephanie ($12?) I really like the fabrics from this dyer (not too much variegation), but her fabric of the month club is never open! At least I have StitchyBox!
I calculated about $36-40 in value for this edition of StitchyBox. It's always right in that ballpark, and I always think it's worth it, because shipping is taken care of, I'm getting new and exciting stitching products, and I always love a good stitchy surprise!
Visit StitchyBox to subscribe or find out more! Save 10% off your first month with coupon code SUBK2.
The Subscription
:
StitchyBox
The Description
: Each themed box contains two cuts of stitching fabric along with a variety of threads and embellishments to get your creative juices flowing.
The Price
: $36.50 per month