Stitch Box Monthly is a monthly fabric subscription box for sewing. Every month you'll get two cuts of fabric plus sewing accessories and other goodies!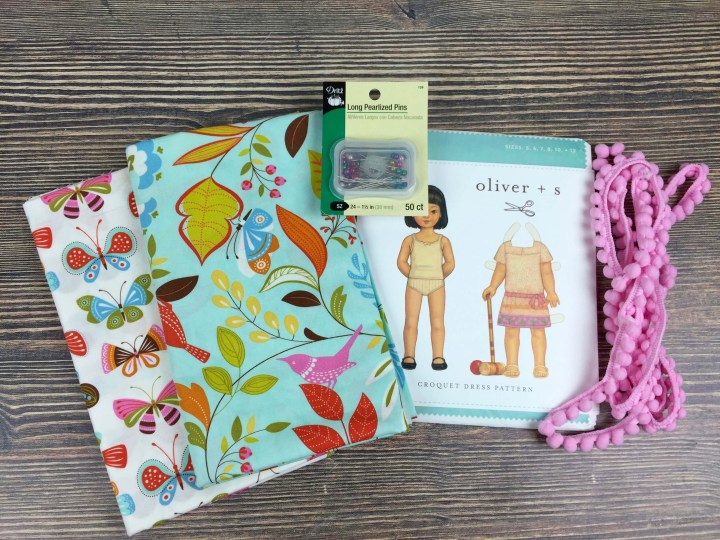 Everything in the September box!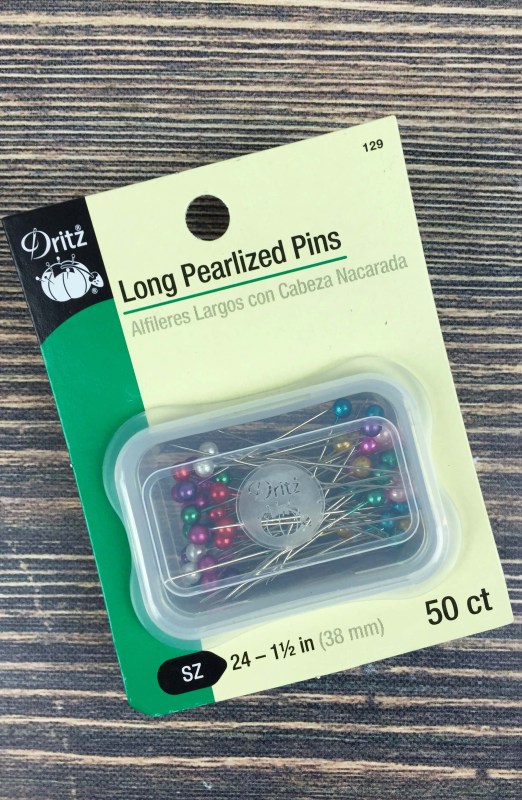 Dritz Long Pearlized Pins ($3) – The pins are extra-long, and they're pretty sturdy. They perfectly glide through most fabrics too!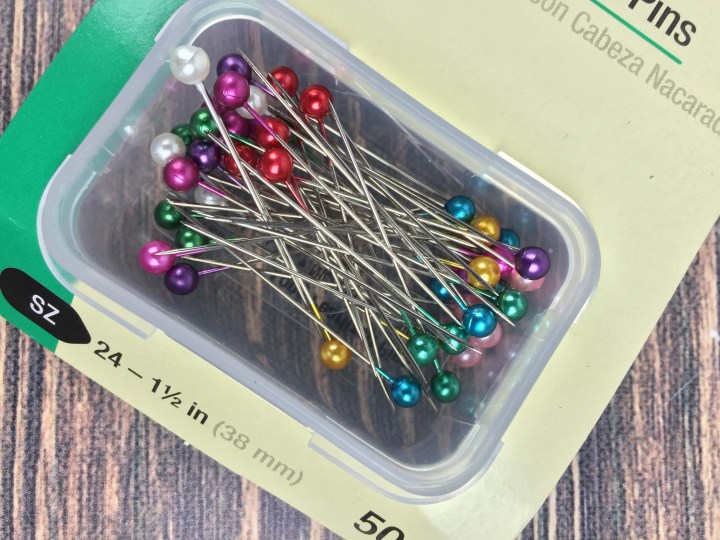 Love the colors! They're so pretty!
Oliver + S Croquet Dress Pattern ($15.95) – This croquet dress pattern is too cute for words – short-sleeved with a dropped waist and a bow! This was really a wow item for this subscription, and I was really excited to see it!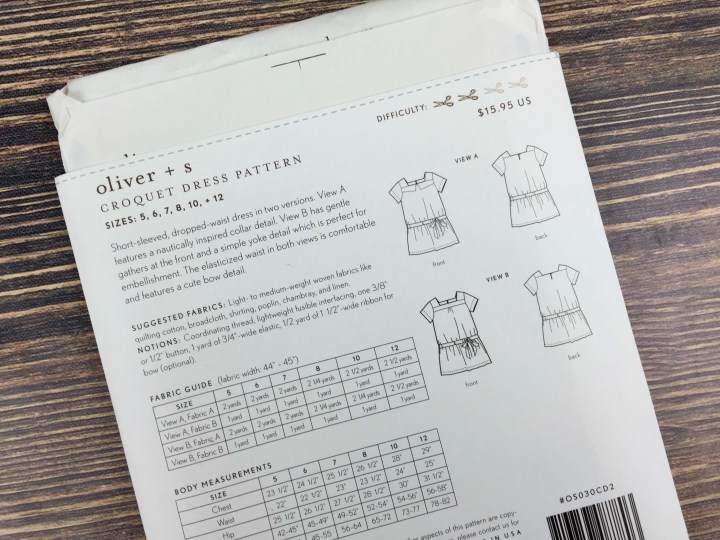 If you haven't done this before, there's no need to worry because there's a guide that will walk you through the whole process, step by step.
This pink length of pom-poms came without a label. Although it is not that long, I think this will be useful for prettifying future sewing projects or adding an accent to the dress you can create with the pattern.
Wing & Leaf – Birds & Branches Robin's Egg Yardage by Gina Martin for Moda Fabrics ($9.95) and Wing & Leaf – Flutter Cloud Yardage by Gina Martin for Moda Fabrics ($9.95) – How colorful! These are made of 100% cotton – perfect for most types of sewing projects!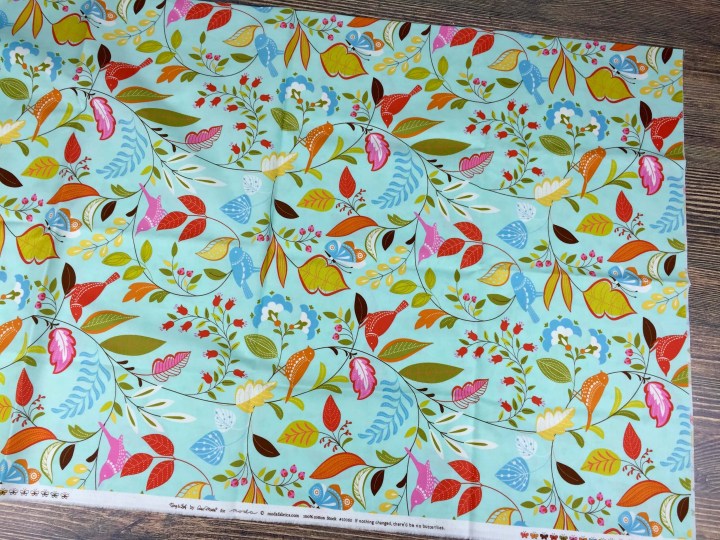 The colors are very lively! If you make a pillowcase out of this, it will surely stand out in the room. Or, how about using it for pouches and tote bags? The possibilities are endless!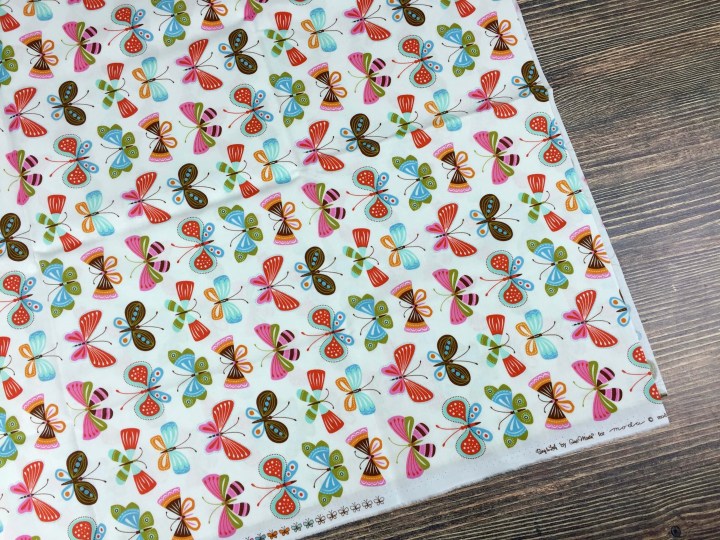 We have another colorful print right here! These pretty butterflies would look good on a little girl's dress, don't you think? Thanks to the Croquet Dress Pattern that was also included in this month's box, we now have an idea on what to do with it!
What did you think of Stitch Box Monthly? What project would you make with these fabrics?