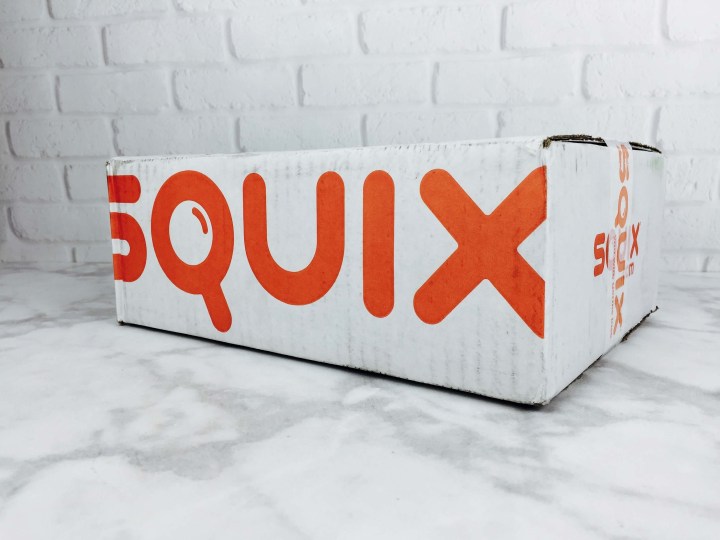 Squix QBox is a monthly subscription box designed to send germs packing and help you discover new and innovative germ-fighting products. Every month get 3 full-sized sanitizing items!  You can add on any extra items you want, paying a la carte.  You usually get some cool freebies thrown in, too!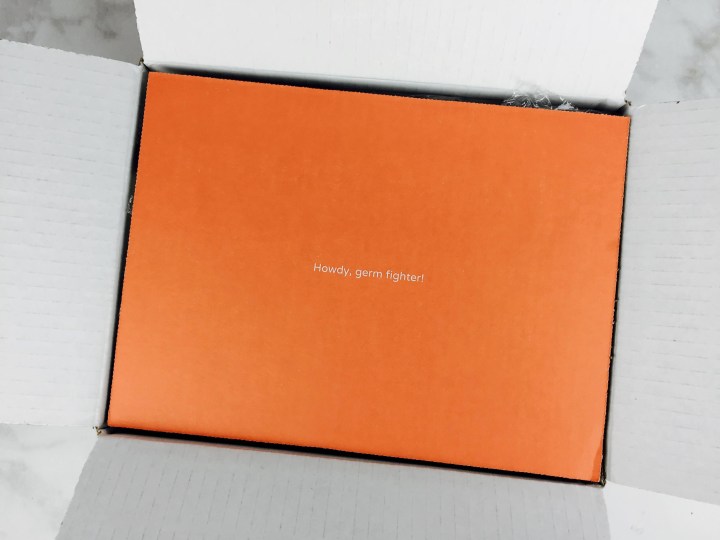 DEAL: Get a free trial box + $5 shop gift card! Use coupon code  HelloFreeYay. Just pay one cent shipping. See our review of the free trial box here!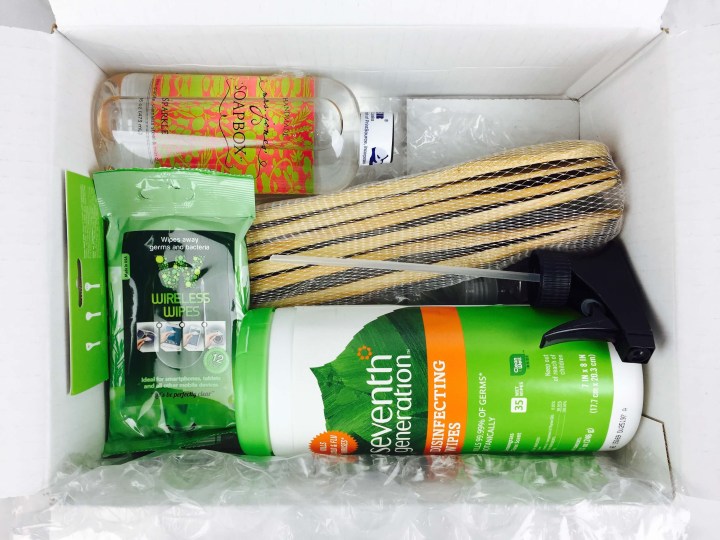 After your free trial, your subscription will renew into a monthly box! Everything arrives tucked together within a bubblewrap-lined box.
The liquid items have an additional layer of shrink-wrap coating and/or leak resistant collar wraps to prevent spillage.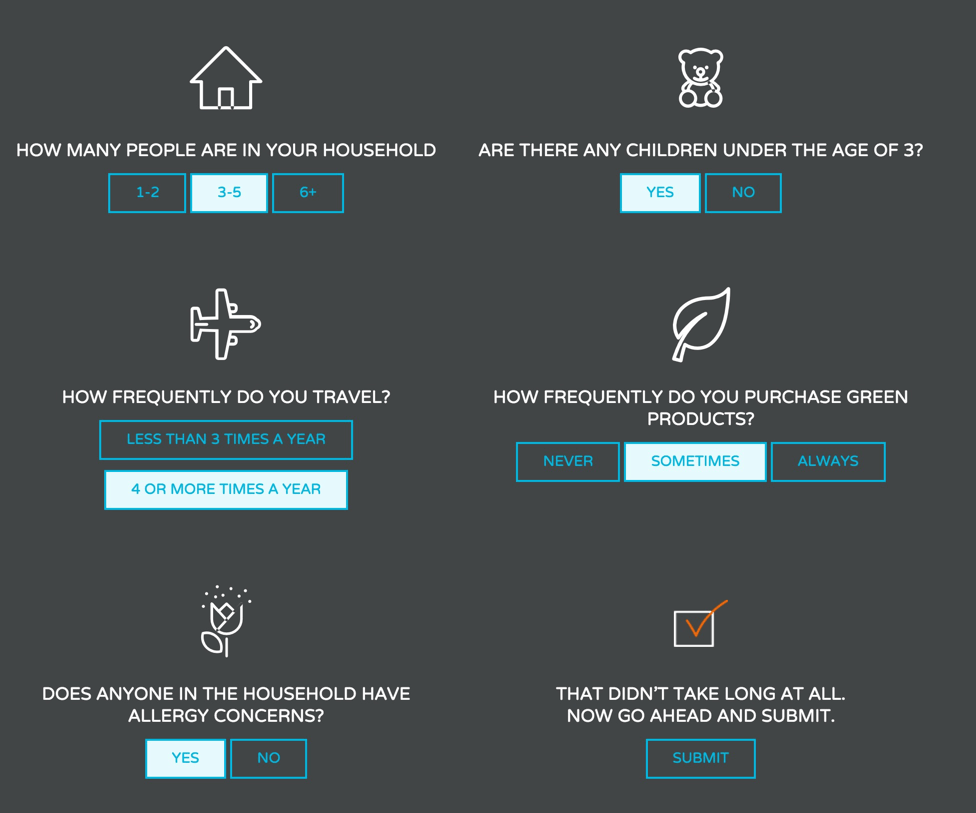 When you sign up you take a super-short quiz to help match you with products best suited to your needs.
They'll suggest a box, but you can swap or add in extras, choosing from 125+ full-sized anti-germ products for your home, family, and electronics. You can pause or cancel anytime, and add extra items into your box for free shipping.
Here's a peek at the store! You can browse by item category and filter for the products eligible to be swapped into your subscription box – I love how they let you choose your scents and colors, too.
Here's everything in our box this month! Some really cool items!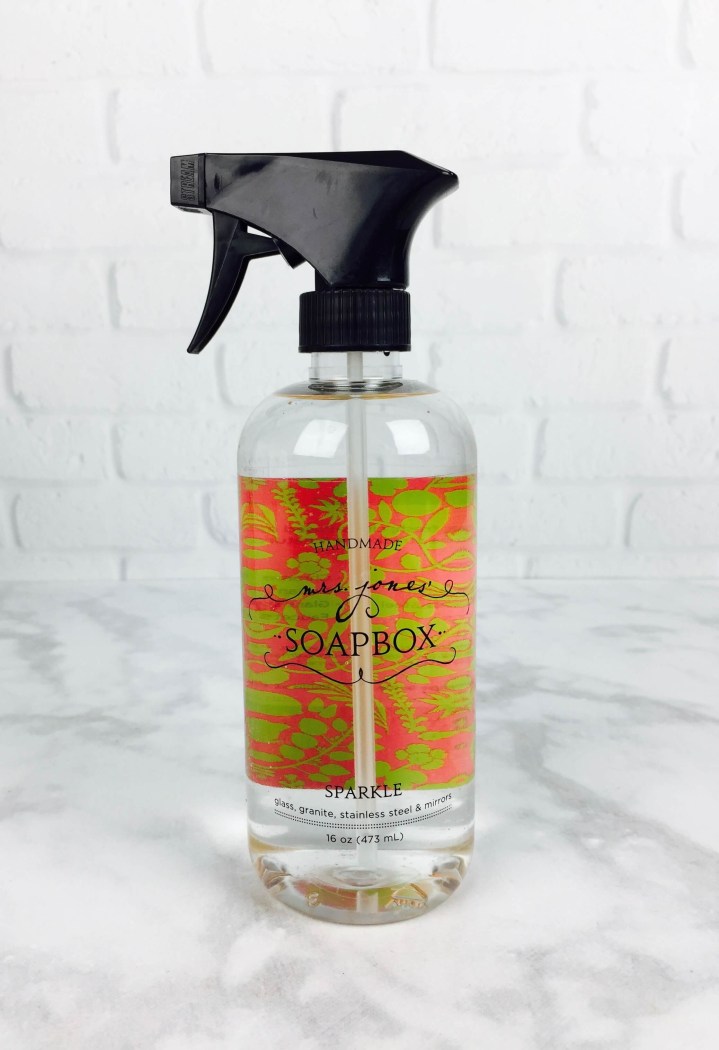 Mrs. Jones' Soapbox in Sparkle ($9.99) This streak-free cleanser is perfect for modern kitchens because it's suitable for glass, granite, and stainless steel!
I was thrilled with the versatility of this product, plus it uses natural ingredients and essential oils to do the job!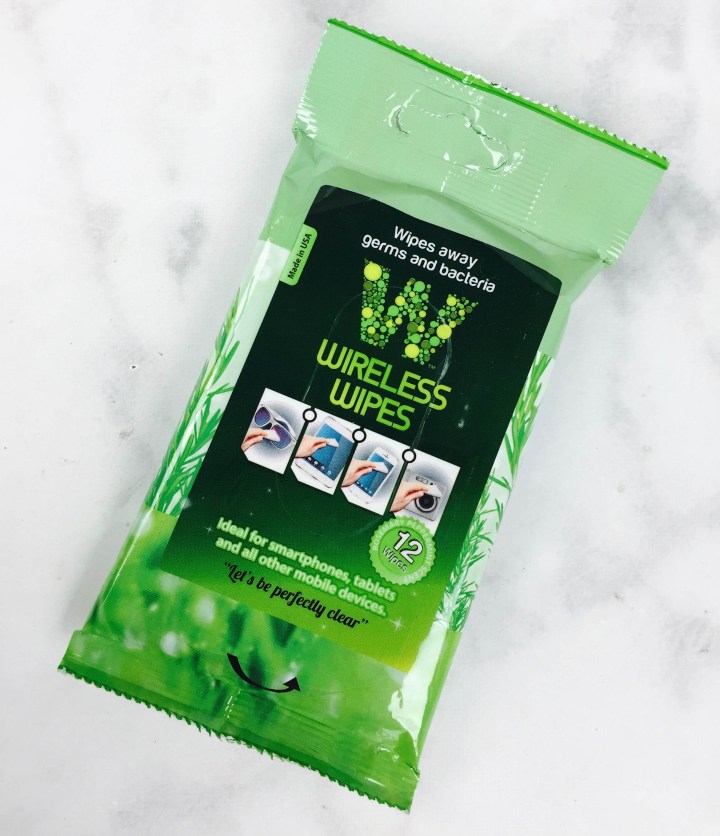 Wireless Wipes ($5.43) This is honestly super-key for our family – to be able to clean our devices before and after the children get their goopy hands all over them. They are non-streak with a rosemary peppermint scent and can help keep those flu germs at bay.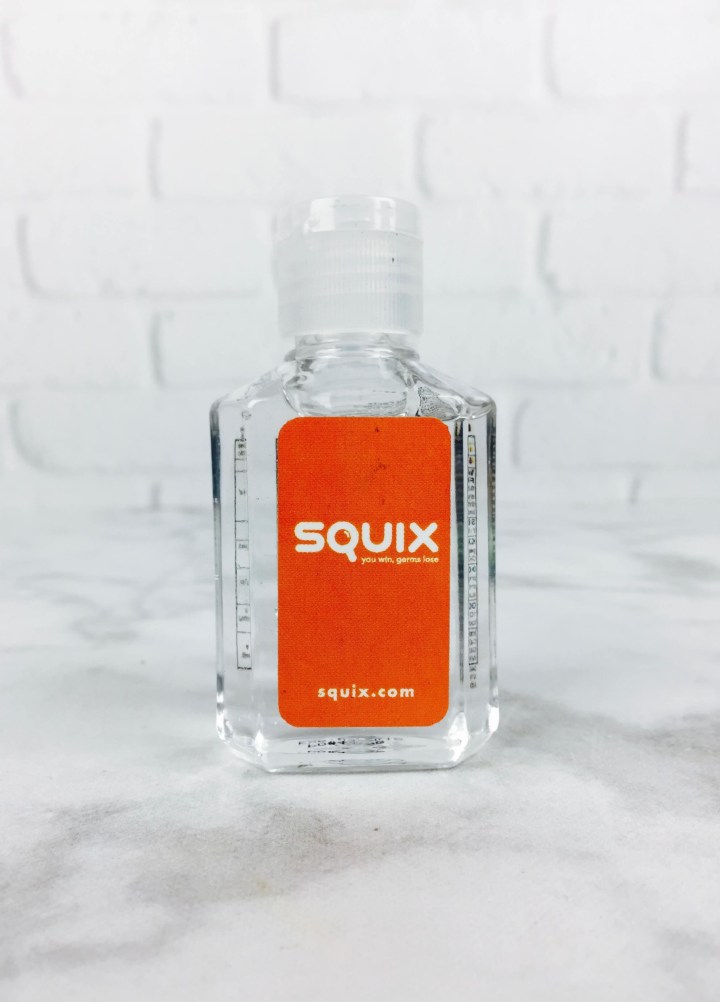 Squix Hand Sanitizer: There's always some bonus items in this box and one of the items we received was a travel size of hand sanitizer – always useful.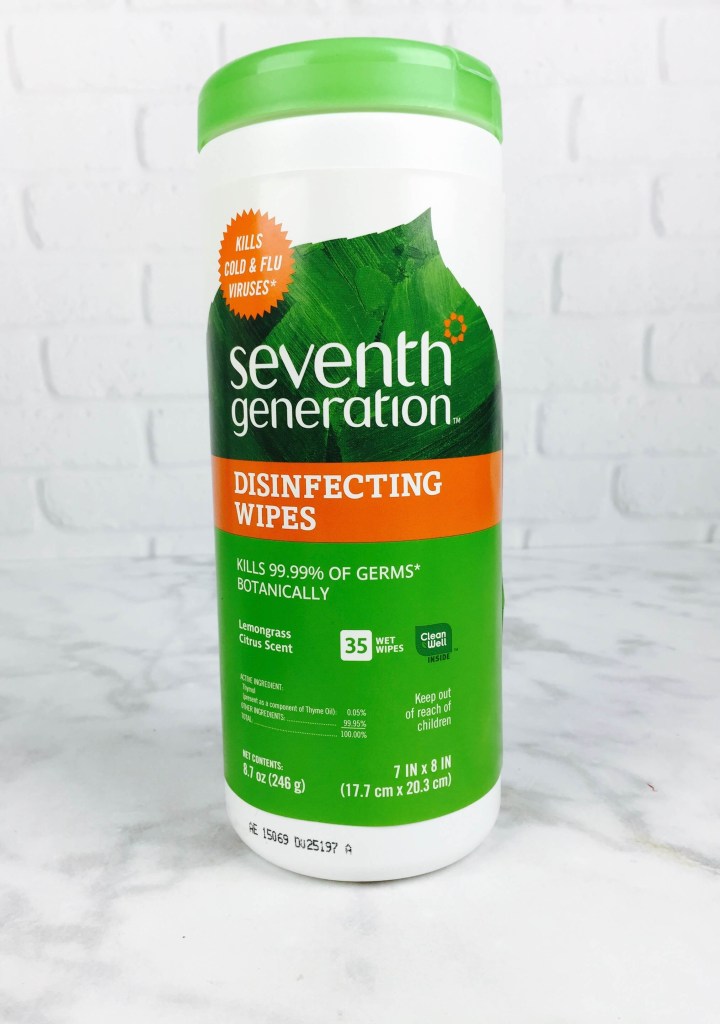 Seventh Generation Disinfecting Wipes ($2.99) These have a yummy crisp citrus lemongrass scent and disinfect naturally! The thyme oil actually kills over 99.99% of household germs – I think this is really awesome! We're in flu season now so we'll use these up for sure – probably even before our next box!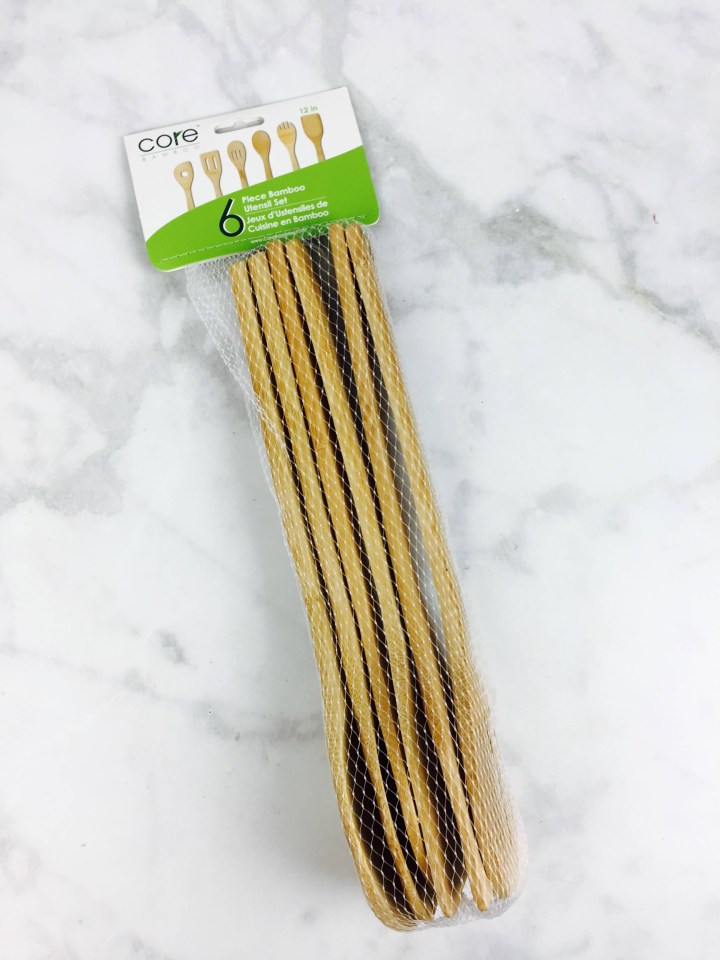 Core Bamboo 6-Piece Bamboo Utensil Set ($8.59) I love this! How did Squix know that I cannot stand regular wooden spoons because they're porous and disgusting?!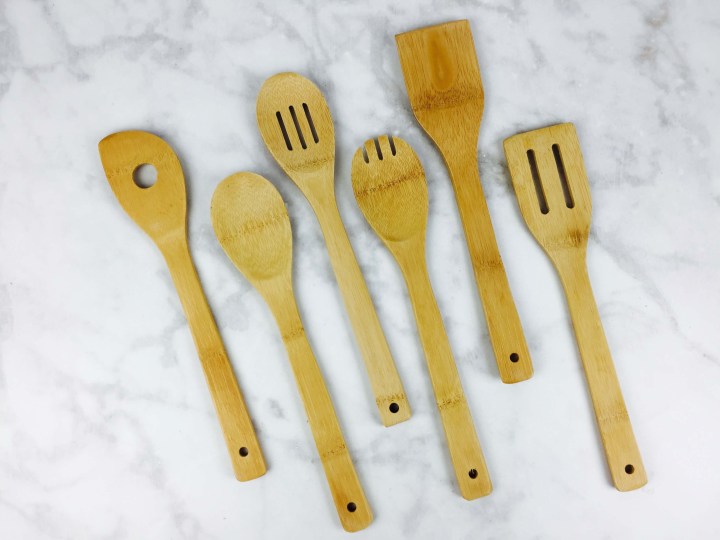 These beauties are nice and hard and don't get weird or hold germs. It's the same idea as using a bamboo chopping block, plus bamboo is sustainable. Here are the items in this set:
Slotted Stir-Fry Spatula
Large Spoon
Slotted Spoon
Spork
Spatula
Turner
I loved my Squix this month! I really thought the Mrs. Jones was a wow item – and the bamboo spoons too! The total value was about $26, which is more than the monthly cost of the box shipped, and I discovered some awesome new cleaning products that are must-haves for my home. I think it's fantastic to discover some great new germ-fighting items!