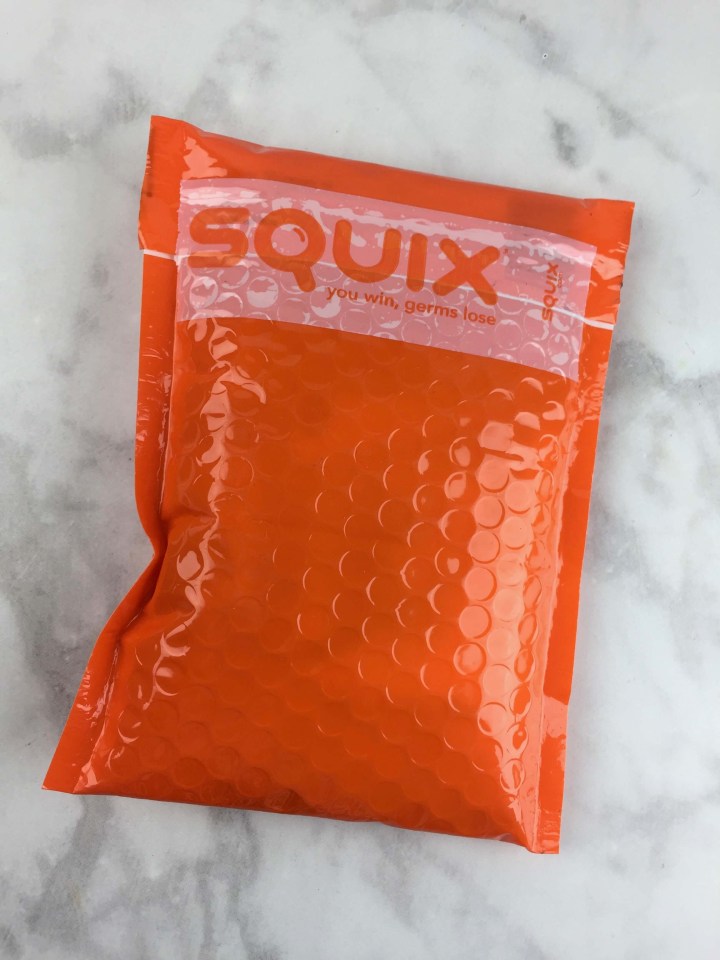 Squix QBox is a  monthly subscription box designed to send germs packing and help you discover new and innovative germ-fighting products. Every month get 3 full-sized sanitizing items!
This review is for the new Squix Free Trial offer!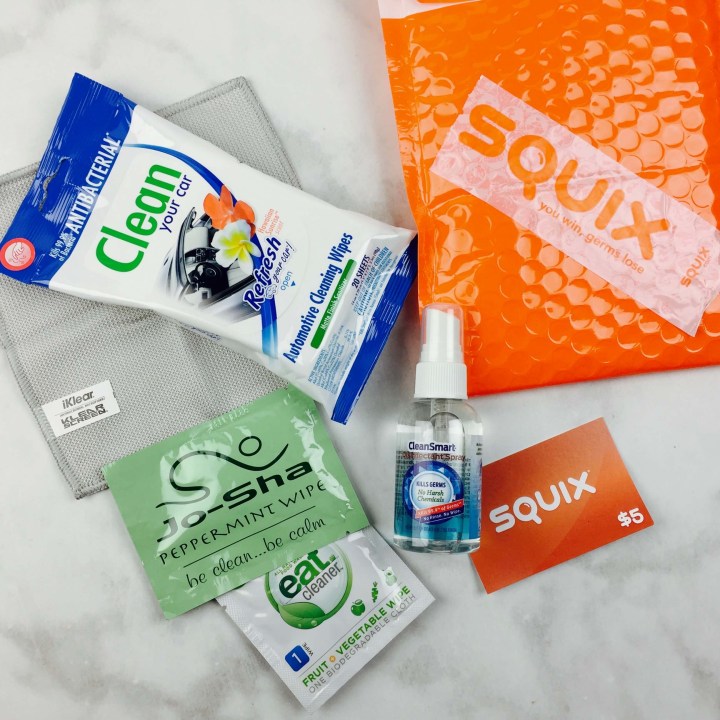 Here's everything in the trial! Everything arrives tucked together within a bubblewrap-lined mailer.
DEAL: You can get a free trial too – just use this link and pay ONE CENT shipping with code HelloFreeYay!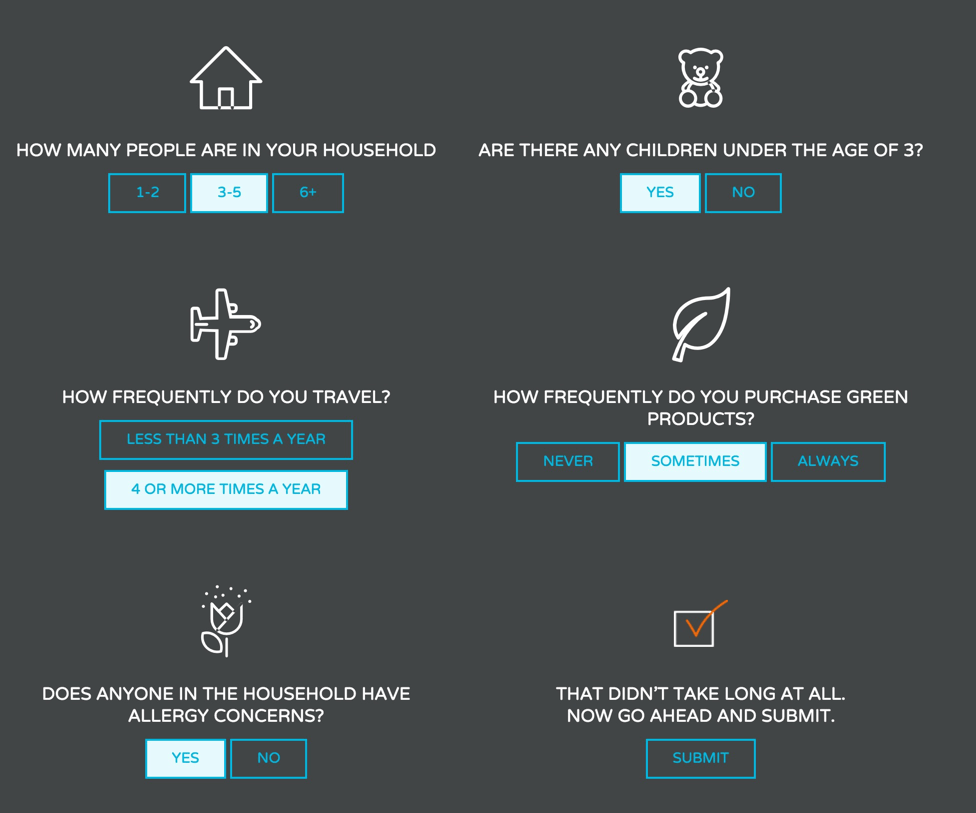 The sign-up process will ask you to take a super-short quiz to help match you with products best suited to your needs. Create an account, then review the items you will receive in your first box. You can also choose to receive your QBox monthly or every other month.
Approximately 7 days after receiving your QBox trial your first month full-size QBox will ship! There are different featured items that will ship with the trials – this review shows the most recent featured items. The same is true of the regular box – there's usually a featured item (not swappable) and other items you can swap out!
BONUS! Jo-Sha Peppermint Wipe – This alcohol-free and chemical-free wipe is infused with peppermint essential oil which is known to have a relaxing and invigorating effect. You can use it to clean your hands, body, or feet quickly without having to worry about skin irritation! This thin pack can also fit easily into a bag or purse, making it perfect to bring on-the-go.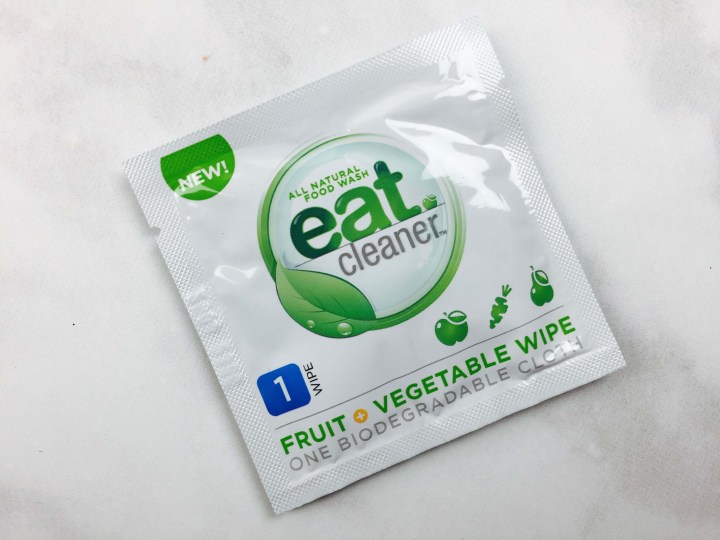 BONUS! Eat Cleaner Fruit + Vegetable Wipe – This one can clean fruits and vegetables without the need to rinse! It promises to remove unwanted residues like pesticide, wax or dirt, and can also be used on kitchen utensils. The wipe has kosher certified ingredients, including water, citric acid, sodium citrate, sea salt, and vegetable glycerin. Another useful product if you're always on-the-go!
iKlear Travel Size Antimicrobial Microfiber Cloth ($2.50) – Washable and reusable! The microfiber cloth, specially designed to eliminate bacteria, is ideal for cleaning displays and surfaces at home.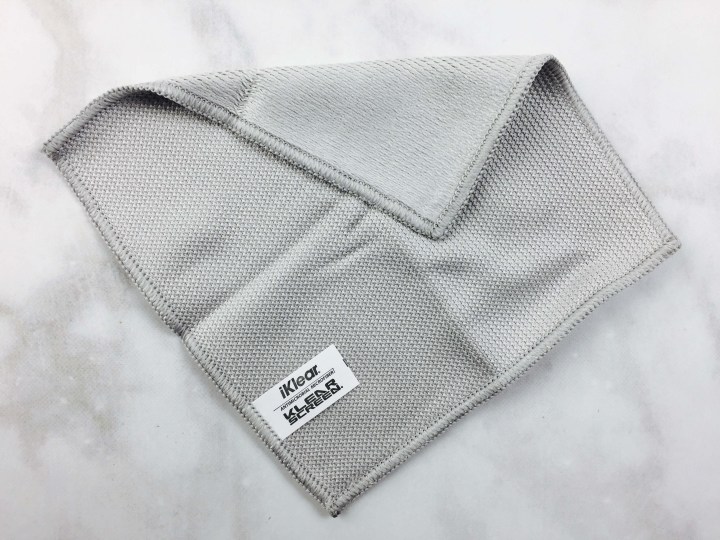 After using, all you have to do is wash carefully and dry so you can still use it next time!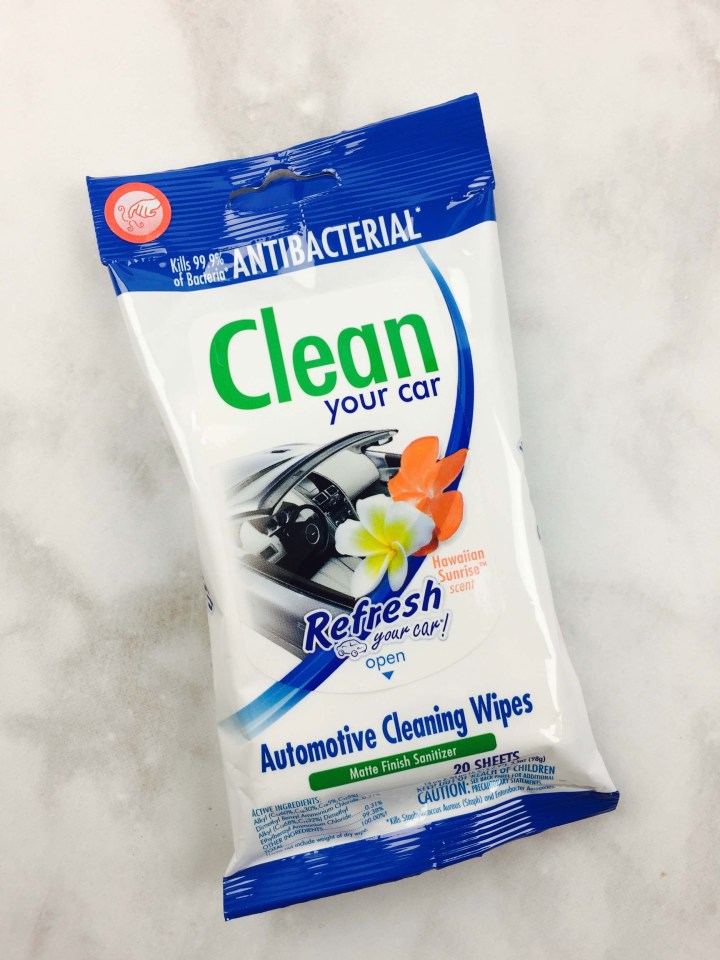 Refresh Your Car Antibacterial Cleaner Wipes ($4.32)  There's something for the car too! These wipes can be used to clean the dashboard, door handles, and cupholders. Using it is very easy as well – swab it in a circular motion until you finish the entire surface you want clean. It's handy since it comes in resealable packs! Also, the Hawaiian Sunrise scent is perfect for the car.
CleanSmart Disinfectant Spray ($3.50) – Another product you can use basically anywhere! Whether you're travelling on a plane, shopping at the grocery, spending a day at the park, or just at home doing your usual stuff, this travel size disinfectant spray will come in handy. There's no chemical residues – plus, no rinse needed even on food contact surfaces.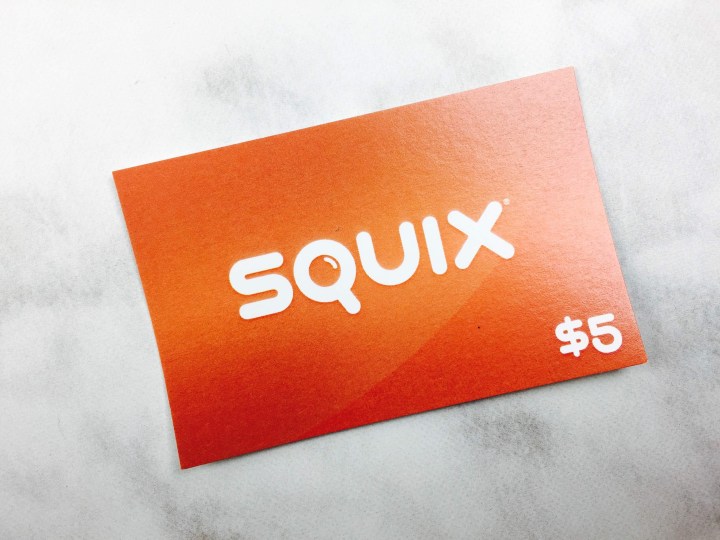 Squix $5 Coupon – We're saving this up for our next purchase!

What an awesome way to sample Squix's offerings! It's hard to beat a free trial that's just so handy! The regular subscription is fantastic too, and a great way to get full-size germ-killing products on the regular!
By ordering the trial QBox, you will be enrolled in our QBox subscription. Approximately 7 days after receiving your QBox trial your first month's full-size QBox will ship. You will get an email letting you know it's time to review your order and make any changes 3 days before the QBox order is processed. You can pause or cancel your subscription anytime. One trial QBox per household.