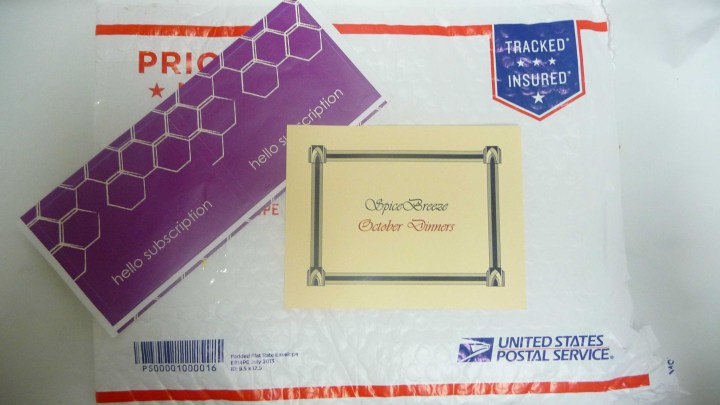 SpiceBreeze is a monthly spice subscription that sends you 2 to 4 global recipes each month. Each kit comes with a simple global recipe and the required spices, freshly ground and pre-portioned in little pouches. Spice Breeze boxes provide you with spice blends that are pure and free of artificial flavors or other additives. If the recipe calls for sugar, they will send it in a separate bag. Most of their spices are organic. This is a new and easy way to spice up dinner! The subscription for the monthly delivery of the Spice Breeze Box with 4 Culinary Spice Kits costs  $ 11.85, For 2 Culinary Spice Kits it is only $ 5.90. Free delivery.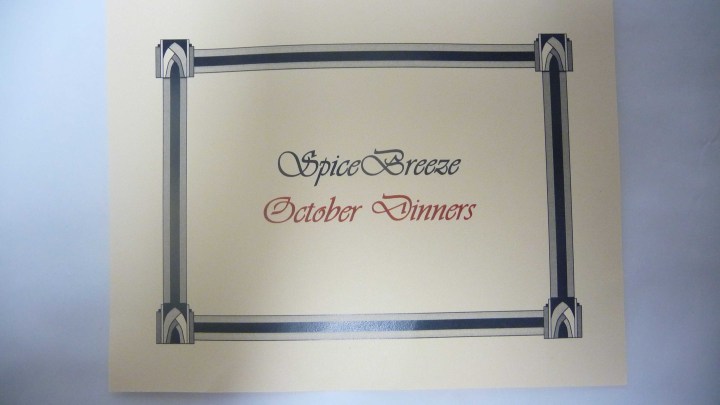 DEAL: Get 10% off your first box. Use coupon code F10POFFMP.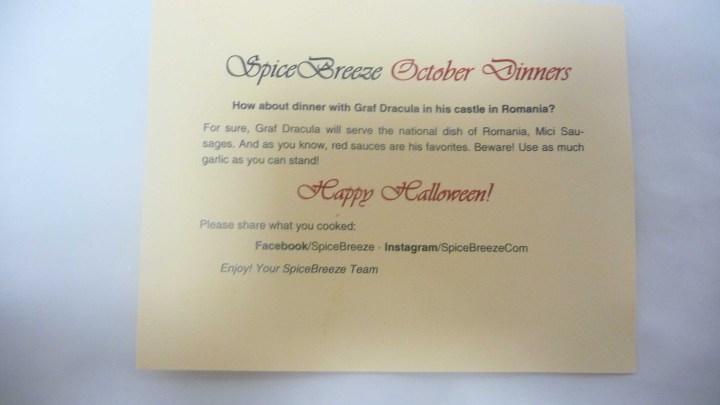 This month's theme was Halloween. It included a meal fit for Graf Dracula!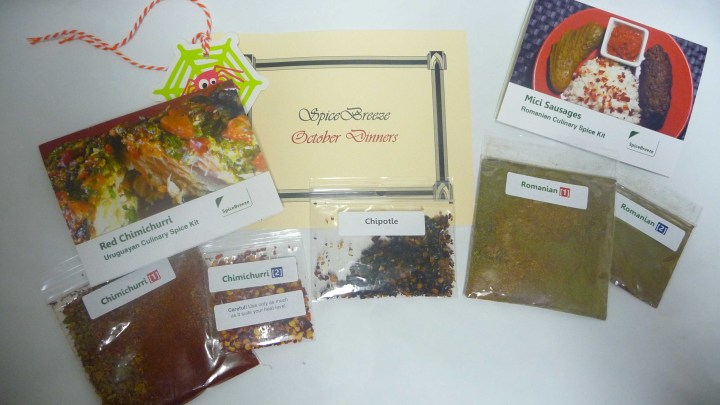 Everything neatly placed in baggies with the recipe cards. I received the 2 meal package.
My first meal is Mici Sausages. This is a Romanian dish.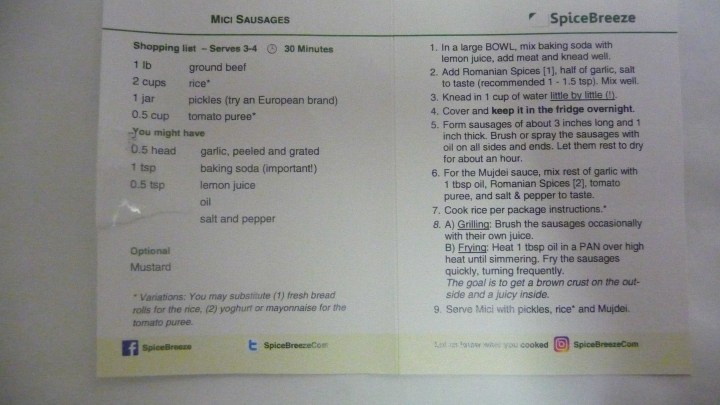 The instructions are easy enough to follow and most of the ingredients you need to complete the recipe you will probably have in your pantry. I did have to run to the store for tomato puree (I had just ran out).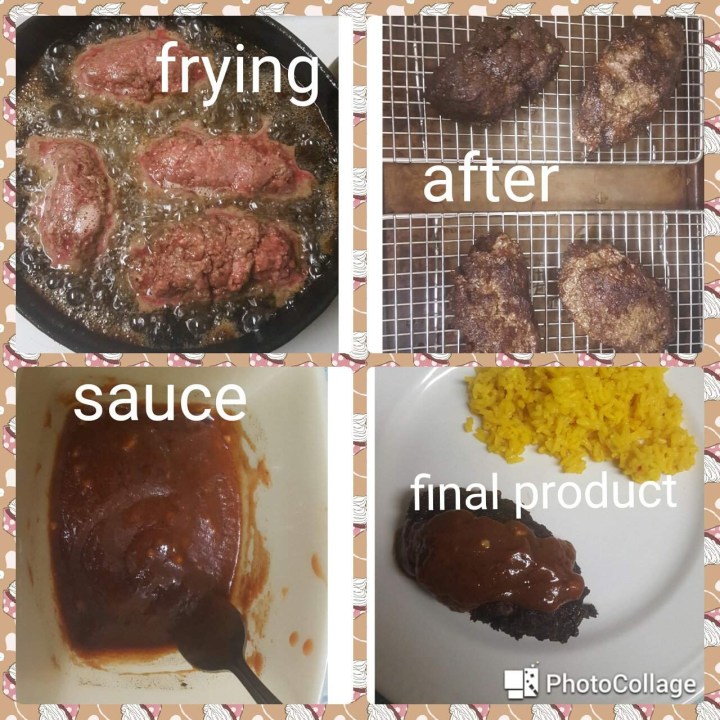 So I tried this dish out. This particular dish needed to be started the night before. I had to prep the meat and let it sit in the fridge overnight. Otherwise, it was a very simple recipe. We all tried this (my boys and I) and found it to be a little bland for our taste.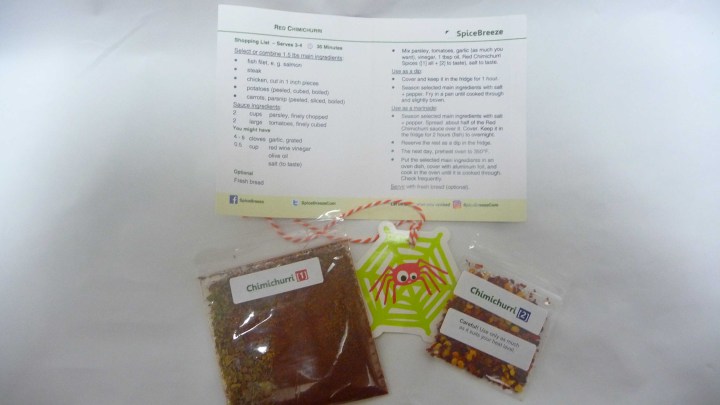 The next dish is a Red Chimichurri. It's an Uruguayan dish. This dish also is one that needs to be prepped in advance. You can use this as a dip or as a marinade. I am going to be using mine as a dip for fish tomorrow night.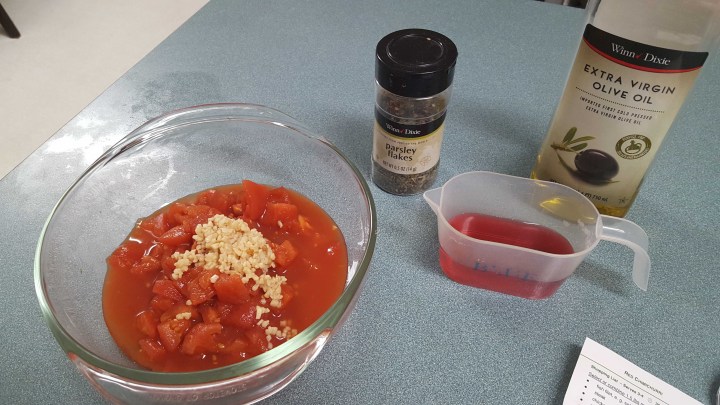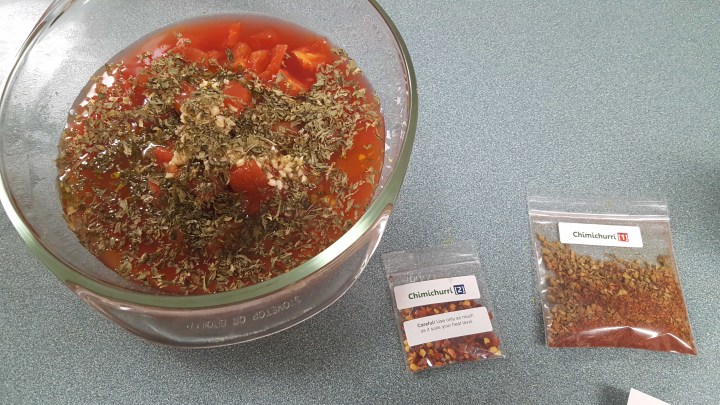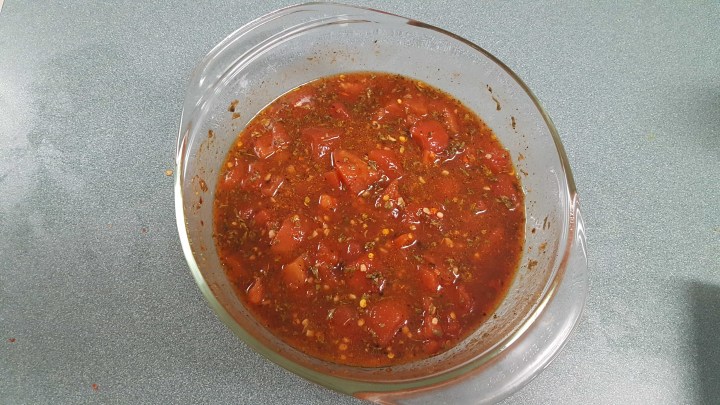 I received an extra baggie of chipotle. I was not sure where it went. I am assuming it is to add extra heat to the Chimichurri.
Let me know what you think about this recipes. Have any of you tried them before? Happy cooking folks!!!