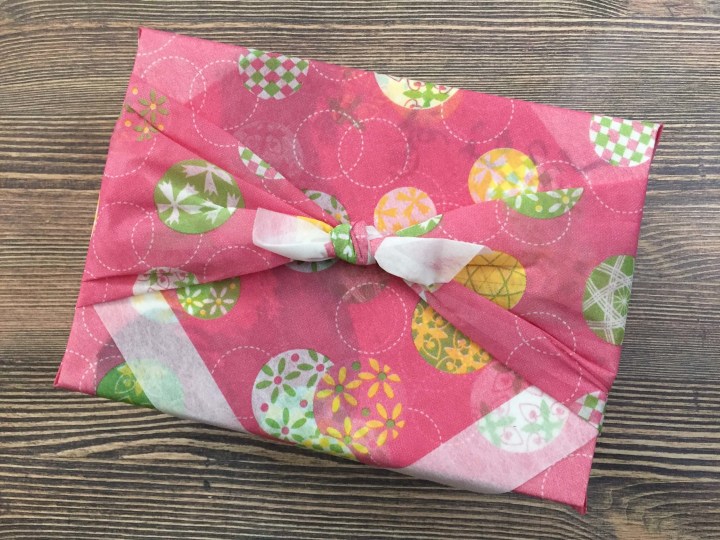 Snakku is the prettiest treat box you will probably ever open. With a focus on more traditional Japanese snacks and treats instead of the widely-known variety, this box always so much fun to open.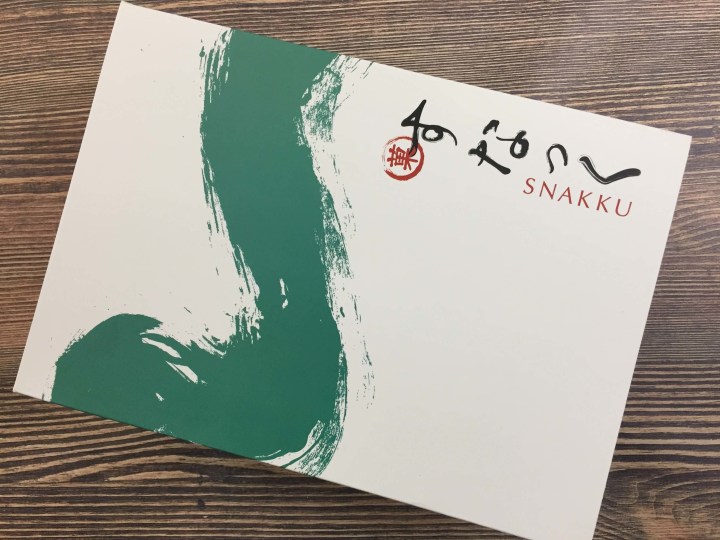 DEAL: Save 5% on your subscription with coupon code HELLOSUB.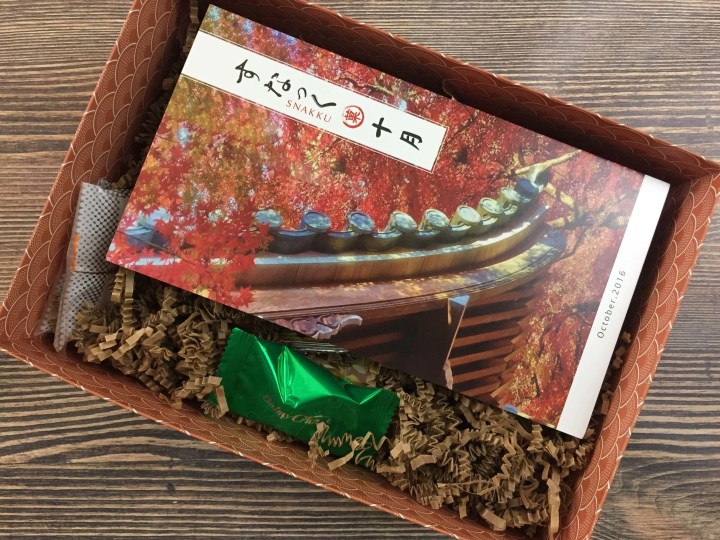 The top slides off length-wise to reveal the treats inside!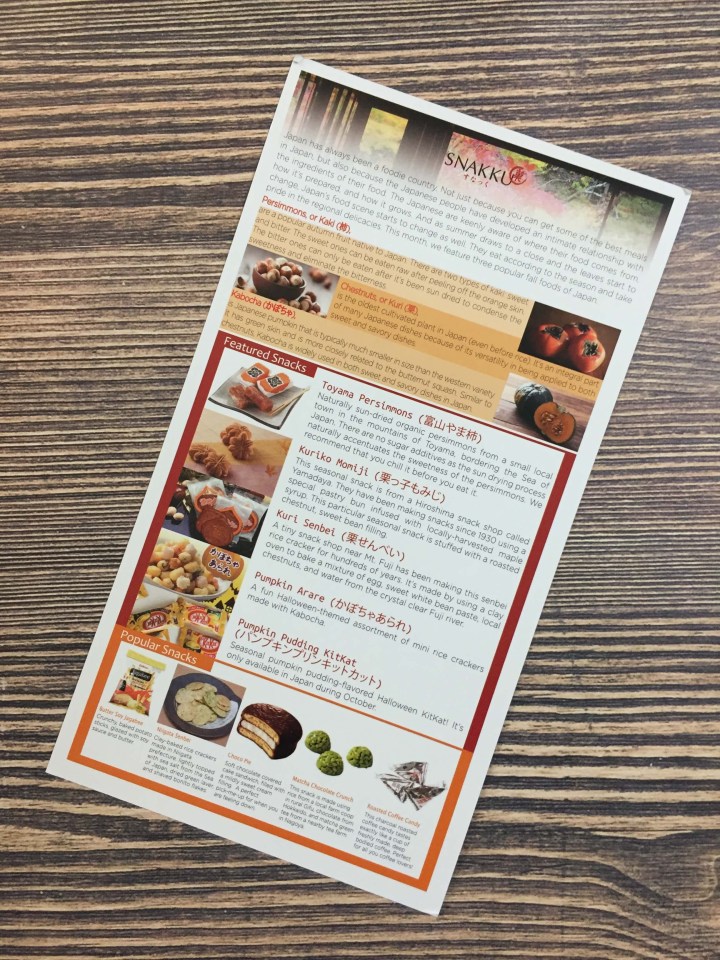 The information card that Snakku sends is also a bit of a history lesson about Japan, as many of the treats featured have been around for a long time and often have very interesting histories. I love that there is a clear photo of all of the items as well, so you can easily figure out what you're about to bite into! Snakku features a combination of Featured Snacks and Popular Snacks. Featured Snacks are the items selected for the month's theme, while the Popular Snacks are more widely known snacks – but they're still delicious and wonderful! I enjoy having new things to try and old favorites as well, so I like this system they have.
October's theme focuses on favorite fall foods in Japan, featuring persimmons, chestnuts, and kabocha. I love kabocha; it's a Japanese pumpkin that tastes sort of like a cross between a sweet potato and a squash/pumpkin.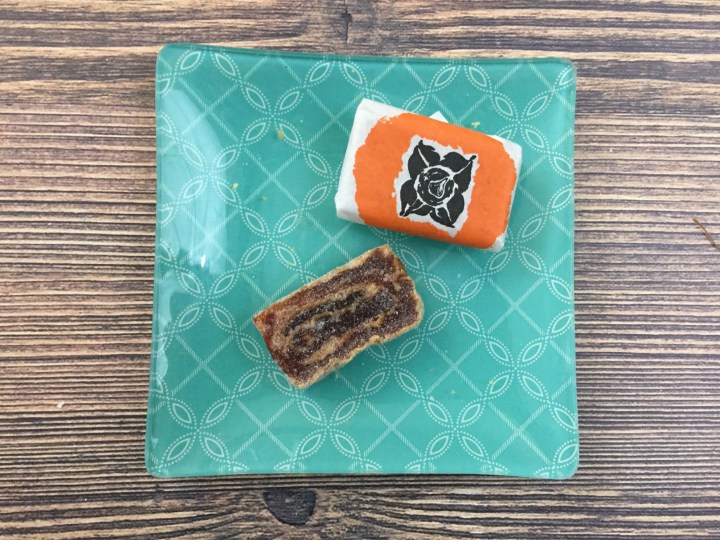 Toyama Persimmons. These dried persimmons are naturally dried in the sun and don't include any preservatives or sugar added. They are sweet and flavorful, with a soft chewy texture. These taste great chilled, but I didn't have the patience to wait!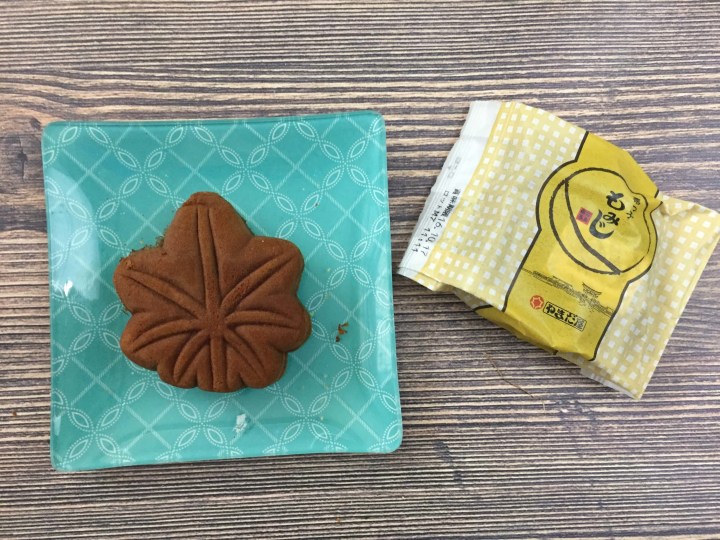 Kuriko Momiji. How beautiful do these look? The maple leaf shape is a clue – the bun outside of these is infused with maple syrup, and the filling is chestnut and bean paste. The result is a delicious sweet combination of flavors. These are very sweet!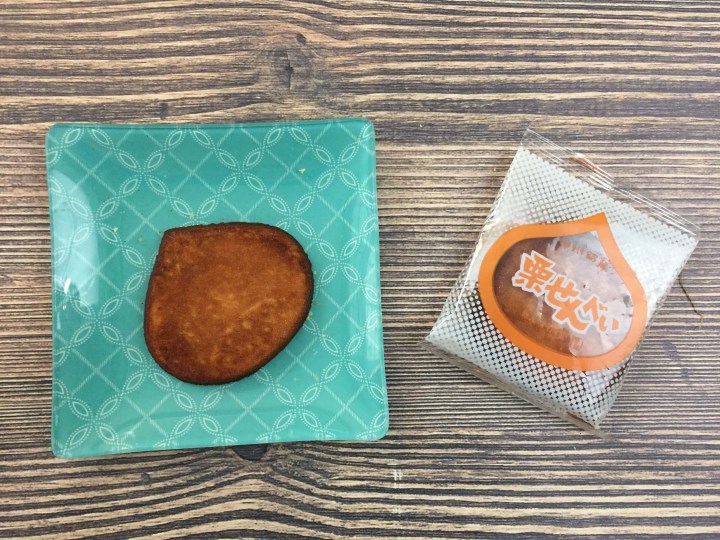 Kuri Senbei. These senbei are the perfect fall colour, aren't they? They are chestnut shaped and taste strongly of chestnuts. I thought these were great fall treats!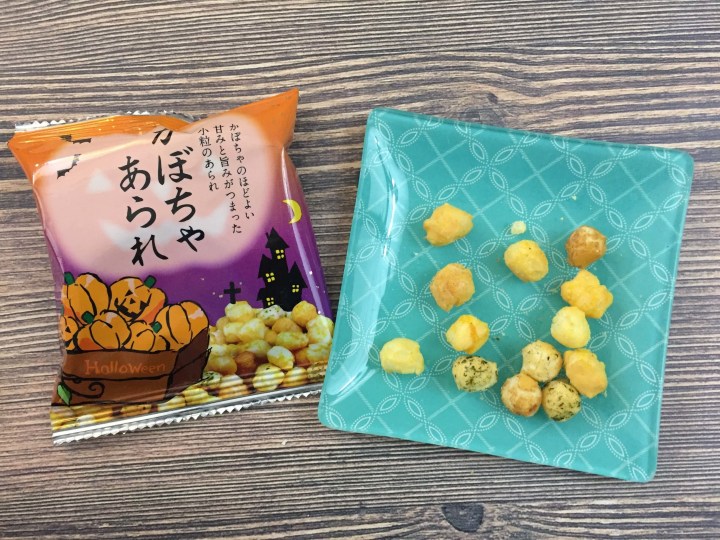 Pumpkin Arare. Little tiny rice crackers! They all had slightly distinct flavours and were fun to eat. They are made with kabocha.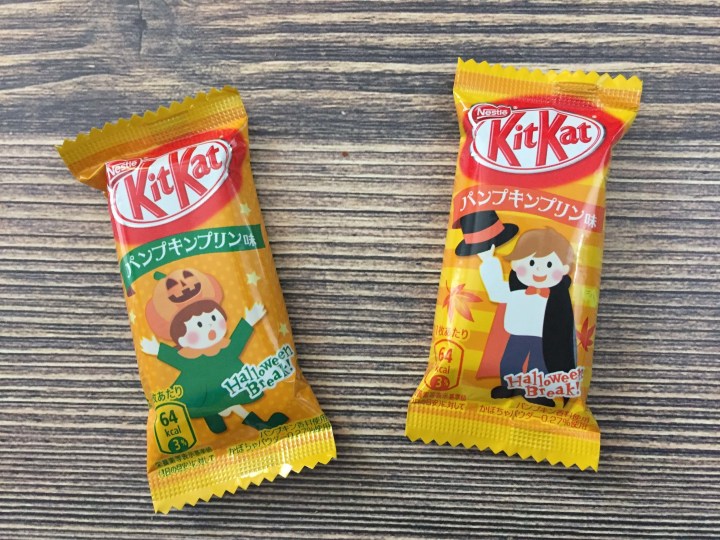 Pumpkin Pudding Kitkat. Oh man, I am nuts about Japan's plethora of Kitkat flavours. The chocolate they use is much thicker and creamier than the kind we use here in North America. These have a sweet pumpkin flavour to them.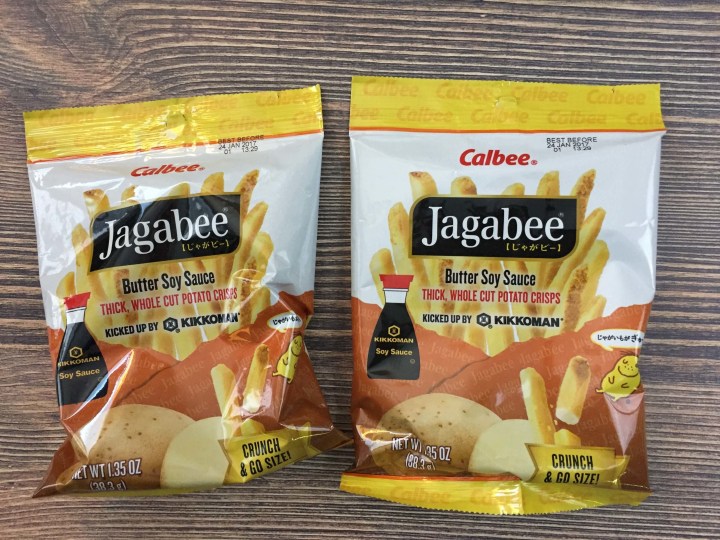 Butter Soy Jagabee. I love Jagabee's potato crisps! They look like fries but are crunchy and hard. I am taking these in to share at work because they're so addicting.
Niigata Senbei. This was the only item I didn't taste myself, as I am not a fan of bonito flavour (fish).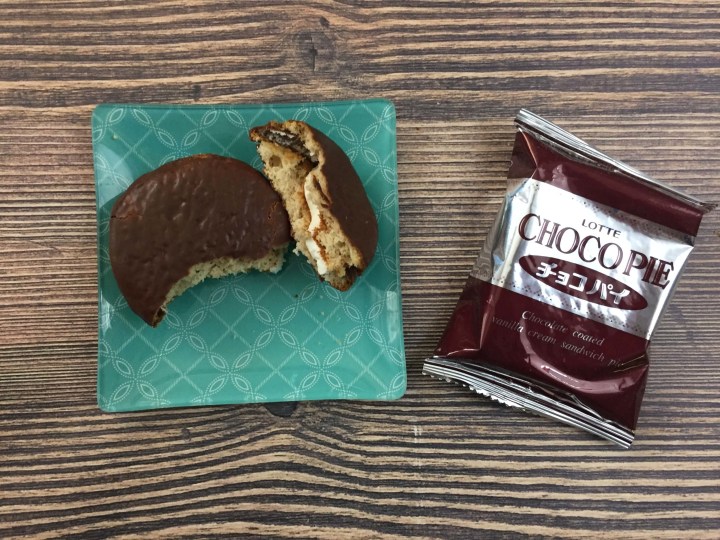 Choco Pie. Lotte makes these pies in different flavours, but this is the original choco pie which most closely resembles the ones we have here. The texture is slightly dry and crumbly, with creme inside.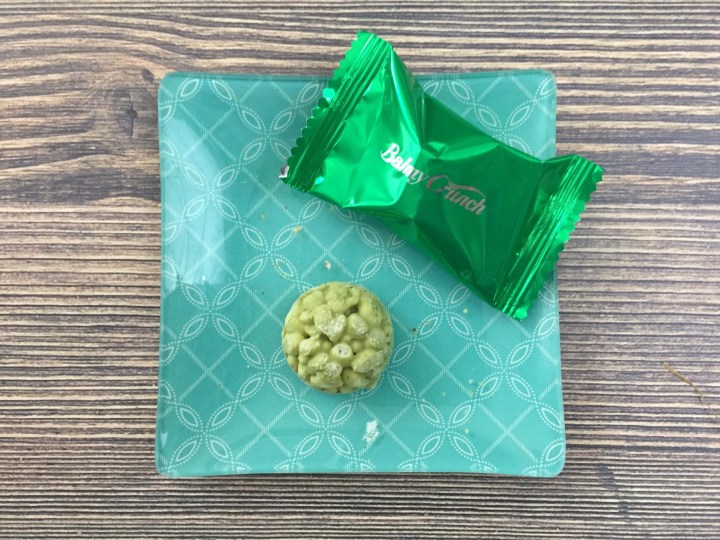 Matcha Chocolate Crunch. I am not a huge matcha fan – usually, the flavour is too strong – but these were not bad. They have the consistency of a rice krispie square but not sticky.
Roasted Coffee Candy. I passed these on to my coworkers as well, as I don't like coffee. They taste strongly of fresh brewed dark roast coffee.
October's Snakku brought a great selection of fall themed treats. It was fun to try items made of kabocha, which is an ingredient I enjoy on its own and was curious to see incorporated into other treats.
What did you think of this month's Snakku?