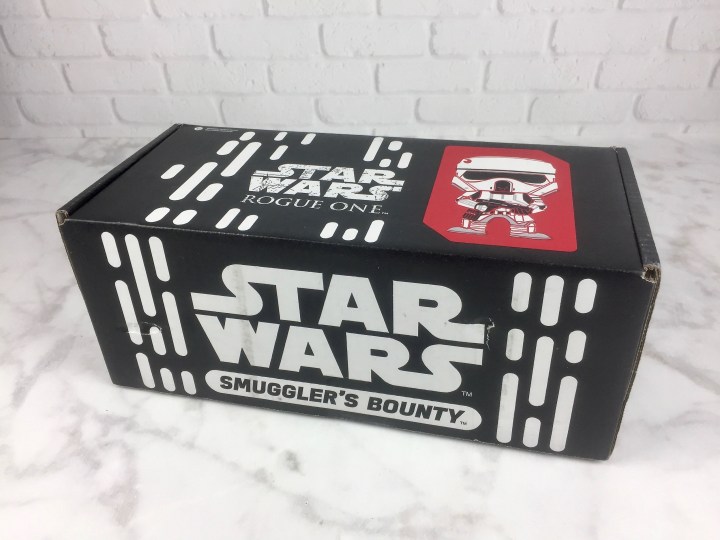 Smuggler's Bounty is a bi-monthly Star Wars subscription box from Funko and the only official Star Wars subscription box (in the galaxy). Everything inside is 100% exclusive to the box and designed in collaboration with Funko!  Funko also produces the Marvel Collector Corps Box and the DC Comics box Legion of Collectors!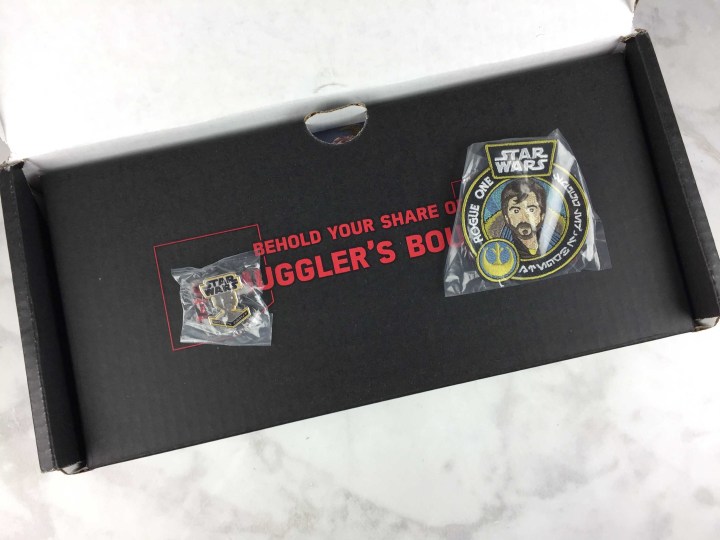 Behold! Your share of Smuggler's Bounty!  The theme for November 2016 was Rogue One! This month's patch and pin immediately welcomes you upon opening.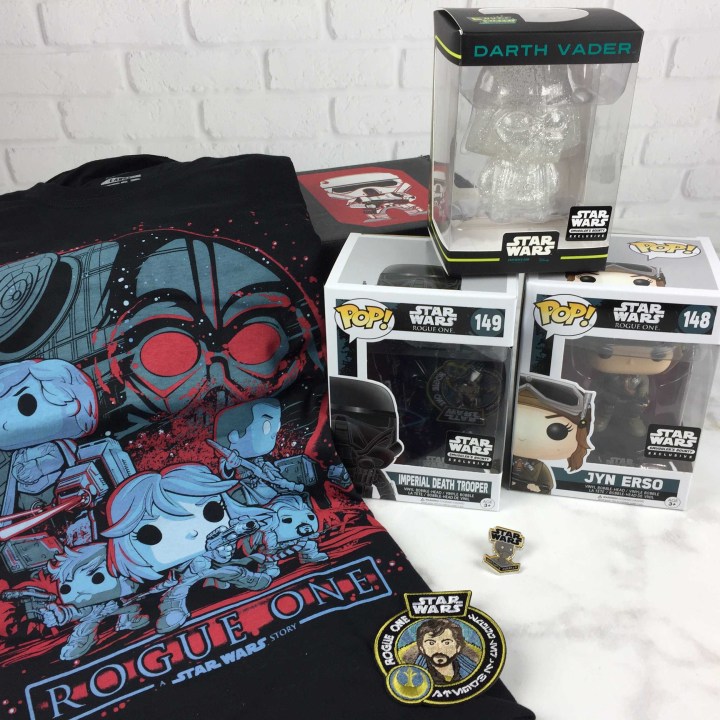 Everything inside the Smuggler's Bounty Star Wars box for November!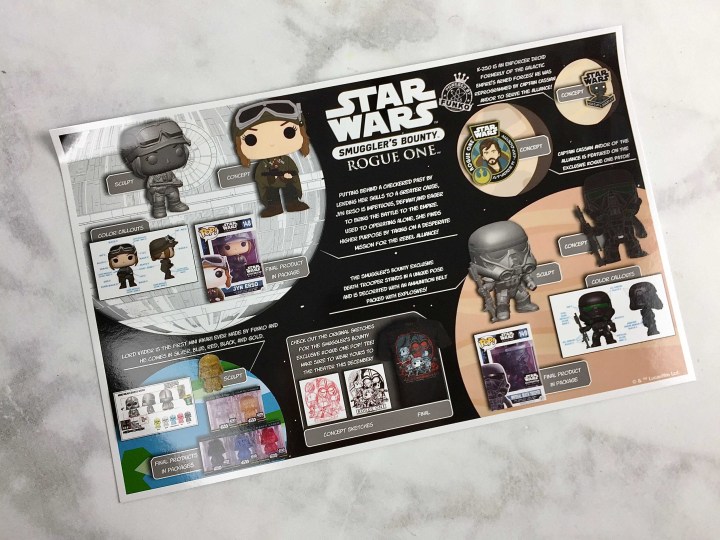 The information card. I love this "boxing" experience card where they detail the creation process behind the items.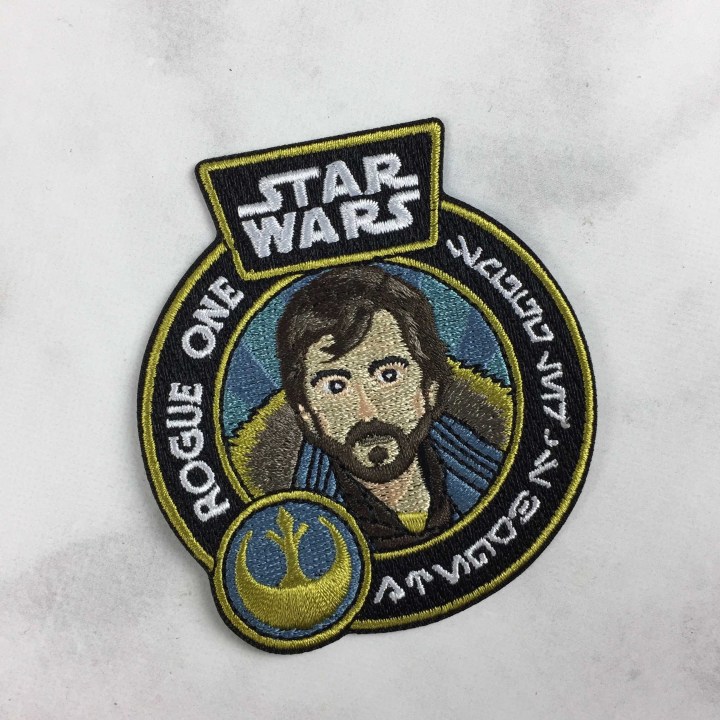 Rogue One Patch: It features Captain Cassian Andor of the Alliance. It also looks exactly like one of my friends from college, who also looks like a typical representation of Jesus.
K-2SO Pin: Who's excited about Alan Tudyk in this role?! ME!
Exclusive Rogue One POP! Tee: There's going to be a lot of people that don't love this tee, but I love the Pop! Tees, so I'm happy (note, they do run giant!).  It's got the whole crew and I couldn't be happier this movie is coming out. I've found the relative dearth (haha see what I did there?) of Rogue One items a bit disconcerting. I am hoping to get overloaded next month.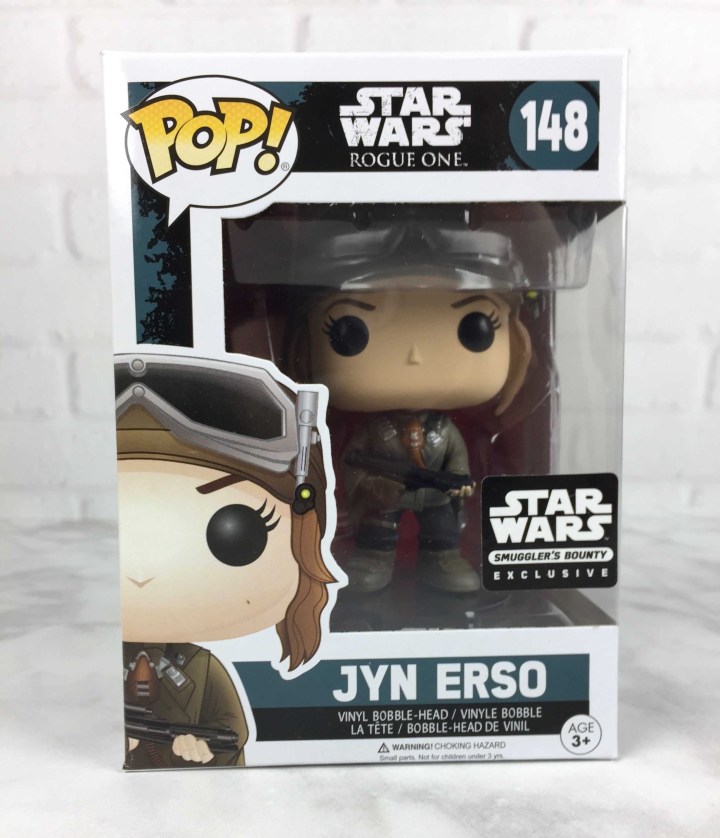 Exclusive Funko POP! Star Wars Rogue One Jyn Erso Figure
As always, exclusive to the box, and a bobble-head. She has really truly fantastic detail and looks ready to roll out.
Even the draping of her jacket is detailed!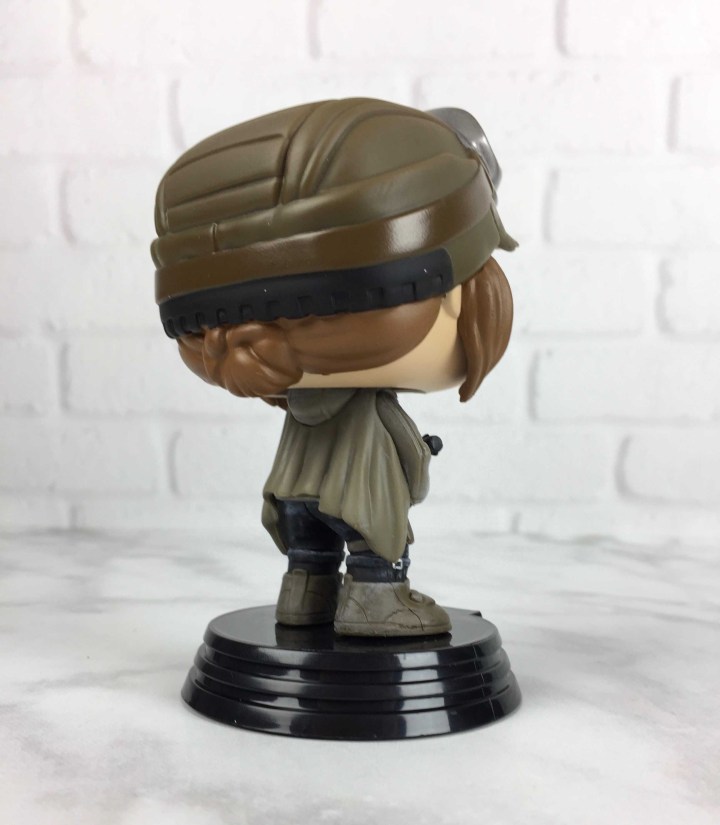 She's on the removable Star Wars stand – I do wish they had done her in a unique base like this Rey on a Starkiller base that I have.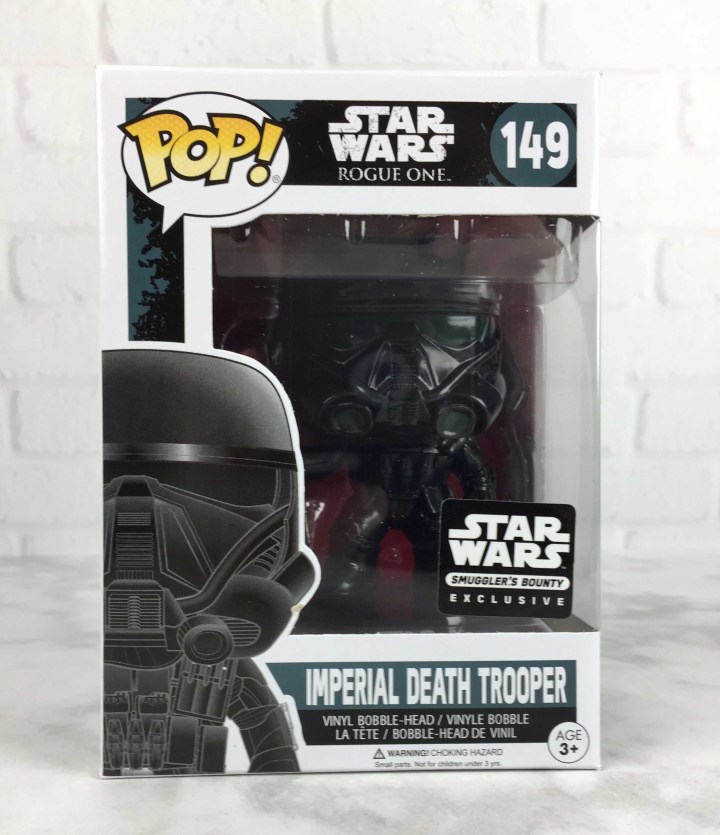 Exclusive Funko POP! Star Wars Rogue One Imperial Death Trooper Figure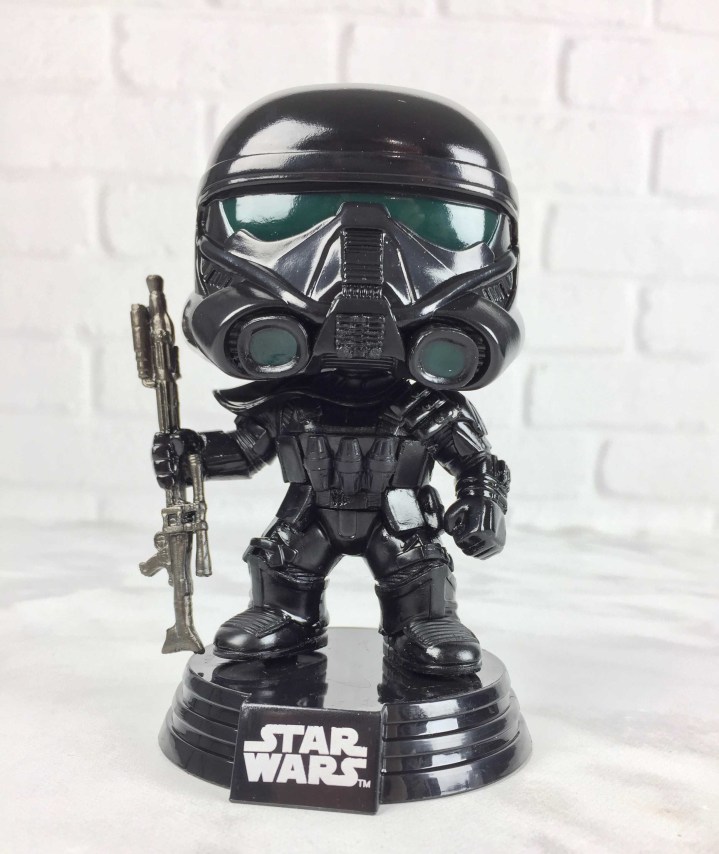 This guy has a really nice look and although I tend to stay away from villains in my fandom, with an extensive Star Wars Pops collection it's nice to have a little balance.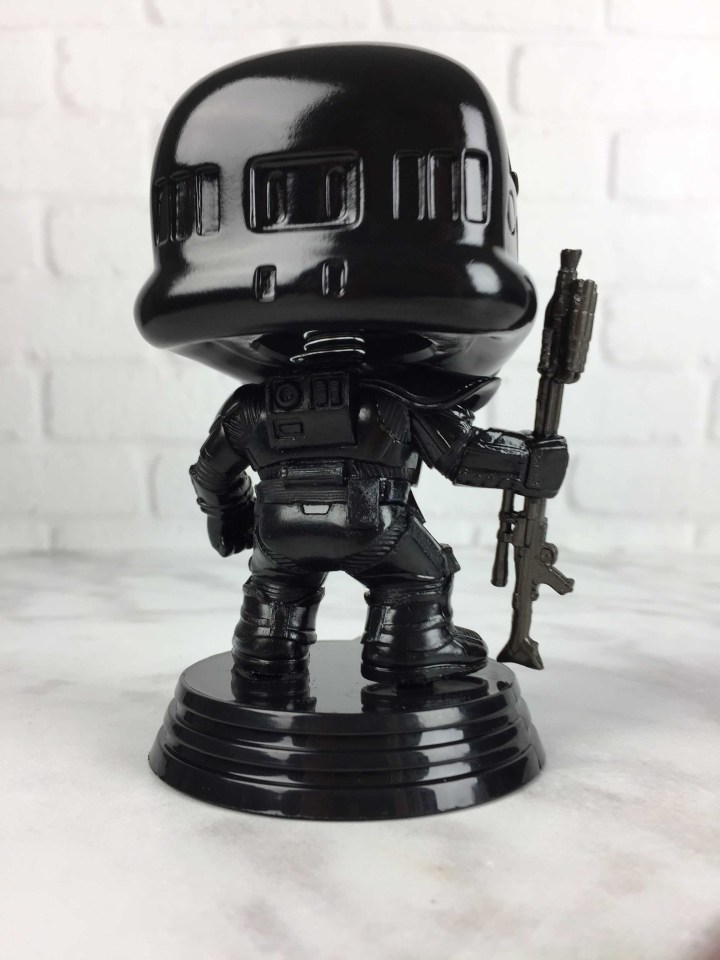 Shiny and very black, but a lot of relief detail.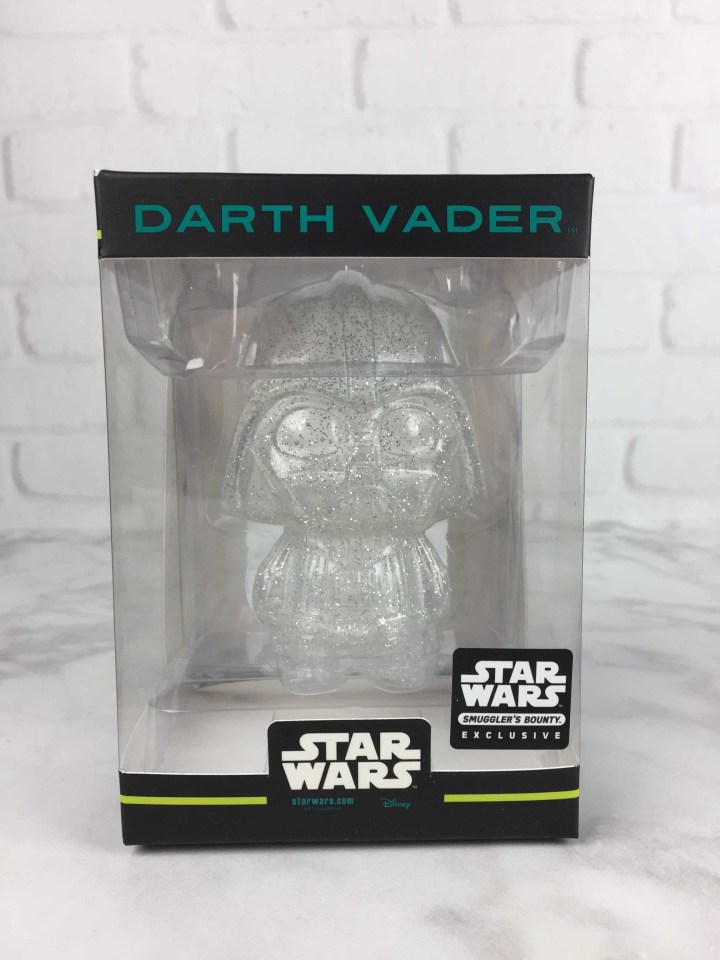 Exclusive Funko Hikari Minis Star Wars Darth Vader Figure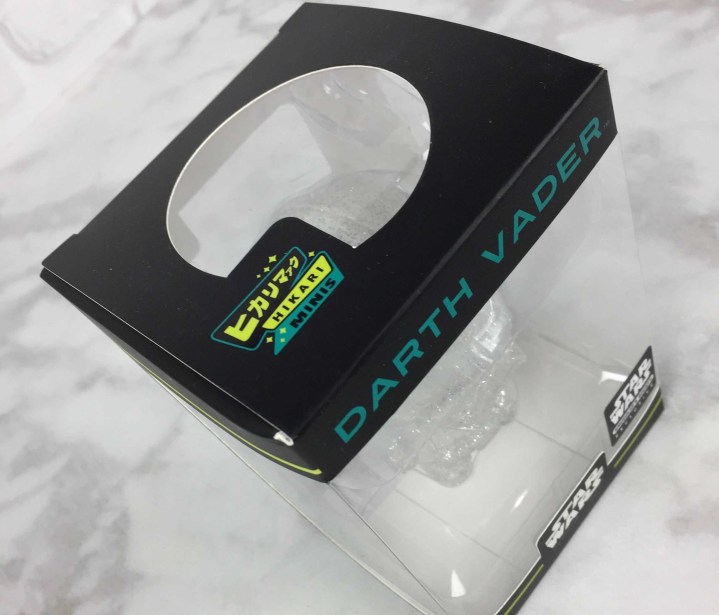 This is the first Hikari Minis and I am loving it!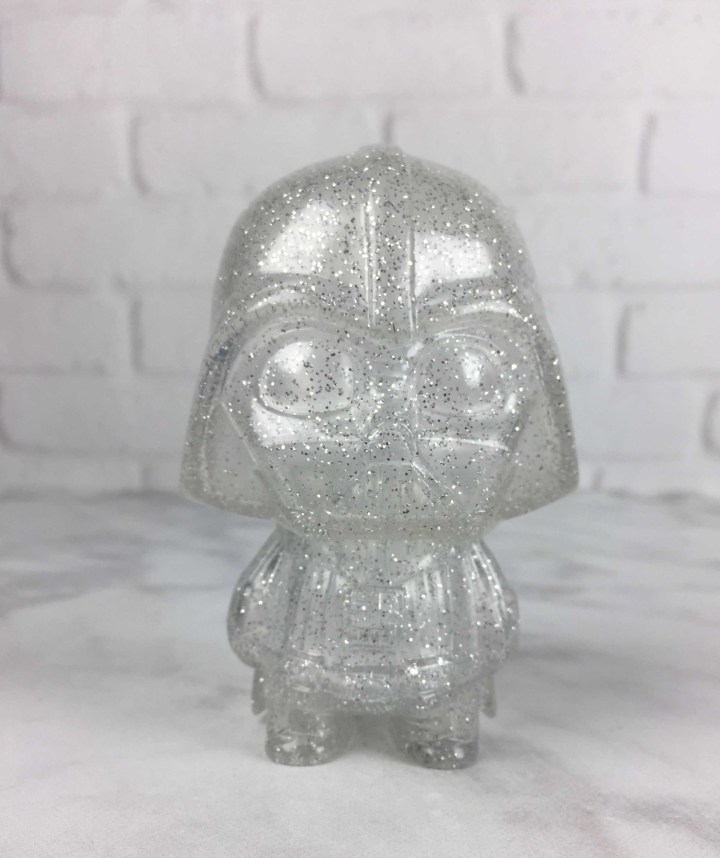 It's a glittery and adorable Darth Vader! My favorite item in the box for sure! This came in multiple variations – silver, blue, red, black, and gold.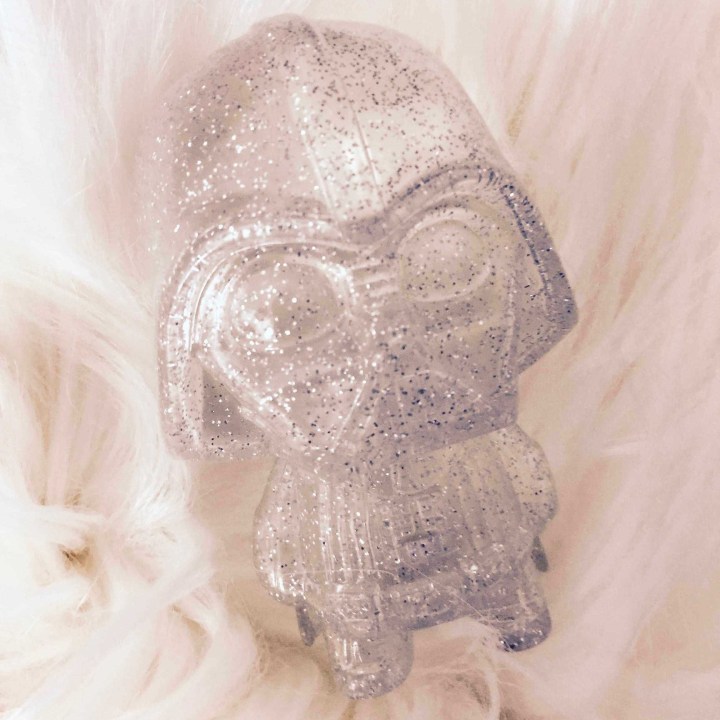 I think I got the best one. I love it so much I even gave him a sweet instagrammish filter.
A teaser of the next Smuggler's Bounty box this January was included on the back of the card, which you can see here. People got really angry at Funko for spoiling it, so I decline to spoil! But it's the best spoiler ever.
I thought this box was awesome – 3 vinyl figures (including glitter Darth) and a shirt for the movies. Sweet!