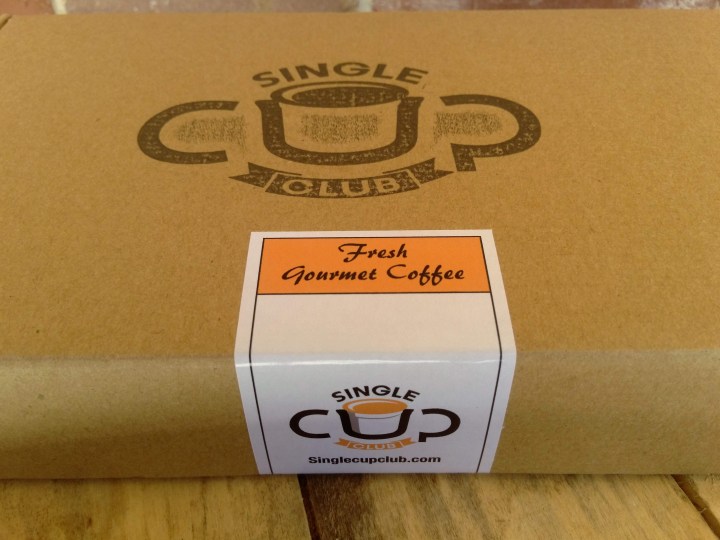 Single Cup Club is a subscription coffee service that allows you to experience the world of small batch roast coffees with the convenience of K-Cups.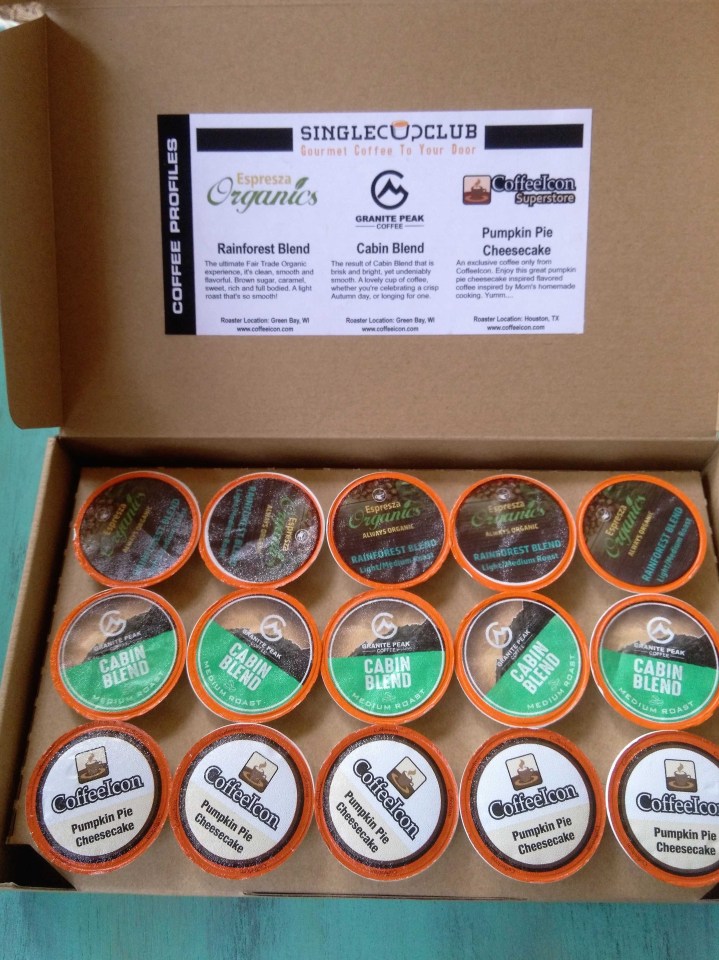 DEAL: Get your first month of Single Cup Club for $10 – use coupon code BOX10.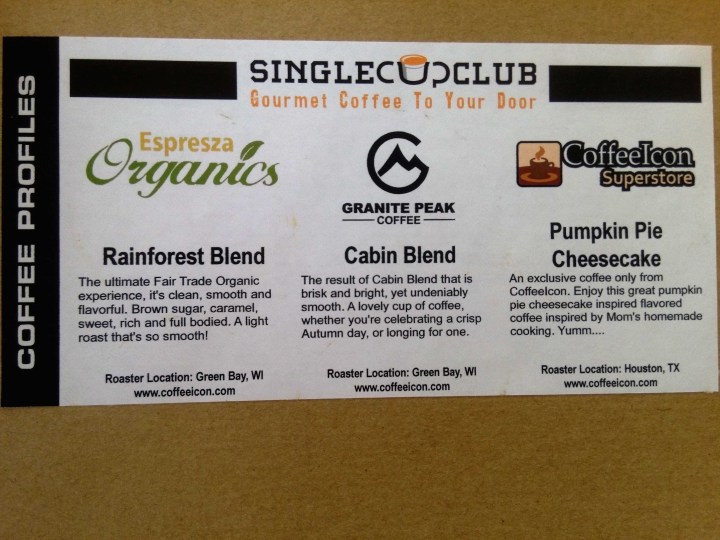 Every month you receive 15 K-cups in three unique blends. Each month you will get a new and different variety of coffees to experience. If you subscribe month to month, the cost is $12.99 a month, but if you pay for one year at a time the price drops significantly to $8.99 per month. Shipping is a flat rate of $3.95.
The K-cups came nicely packaged in this cardboard box with holes cut out for the cups. I think it would be perfect to reuse to package mini cupcakes for a gift!!! Reuse and recycle. (The used K-cups are perfect for starting seeds in for your garden and you can add coffee grounds to compost too!)
On the under side of the box lid, there is a detailed description of each coffee variety.
The first of the three varieties in this month's box was Espresza Organics Rainforest Blend. "The ultimate Fair Trade Organic experience, it's clean, smooth, and flavorful. Brown sugar, caramel, sweet, rich and full-bodied. A light roast that's so smooth!"
This was a smooth sweet cup of coffee. I drank it so quick I was left looking around like, "Who drank my coffee?"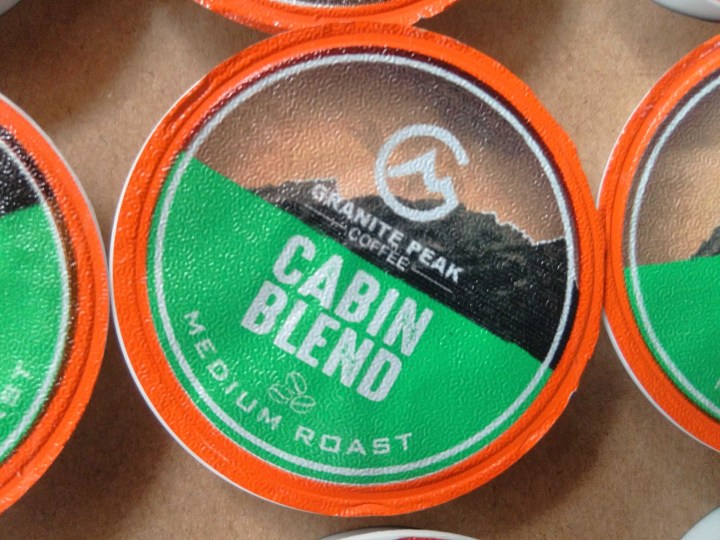 The second coffee variety in the Single Cup Club experience was a medium roast Cabin Blend by Granite Peak Coffee. "The result of Cabin Blend that is brisk and bright, yet undeniably smooth. A lovely cup of coffee, whether you're celebrating a crisp Autumn Day or longing for one."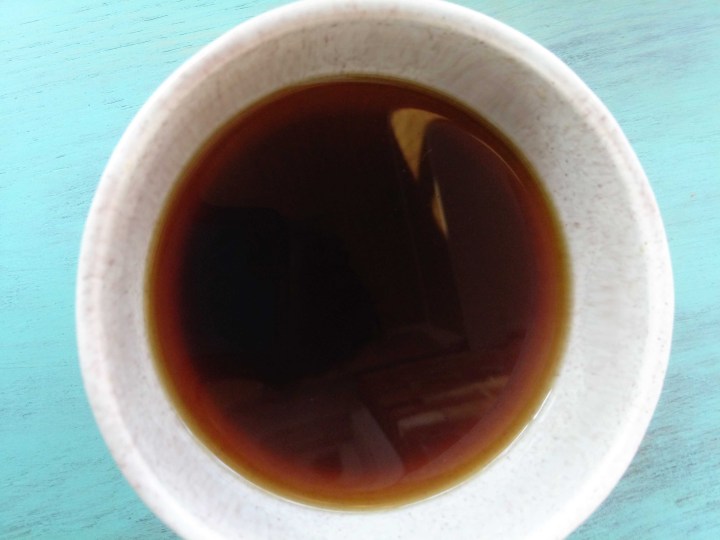 This coffee brewed up a little darker than the first cup but was just as yummy. It had more woodsy notes with a full body.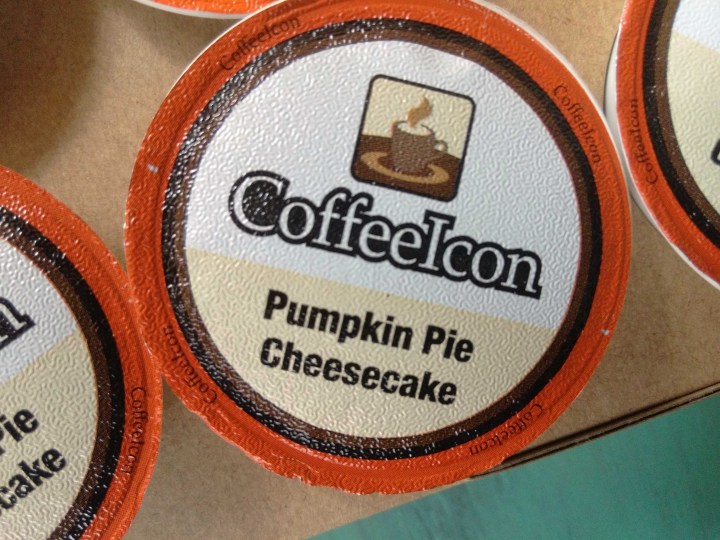 And lastly, but not least, there was this bit of delightful yumminess. Pumkin Pie Cheesecake by Coffee Icon Superstore. "An exclusive coffee only from CoffeeIcon.  Enjoy this great pumpkin pie cheesecake inspired flavored coffee inspired by Mom's homemade cooking. Yummm…"
So, as you can see, I added some pumpkin creamer to this one, because it was needed to be done. The creamy pumpkin deliciousness went perfectly with a (oh my goodness it is finally cool in the South!) morning.
Single Cup Club is a great way to get your gourmet coffee on when you are in a hurry or when you just don't feel like taking the time to grind and brew. The k-cup convenience is a great solution to the "I'm late, but I need coffee blues."