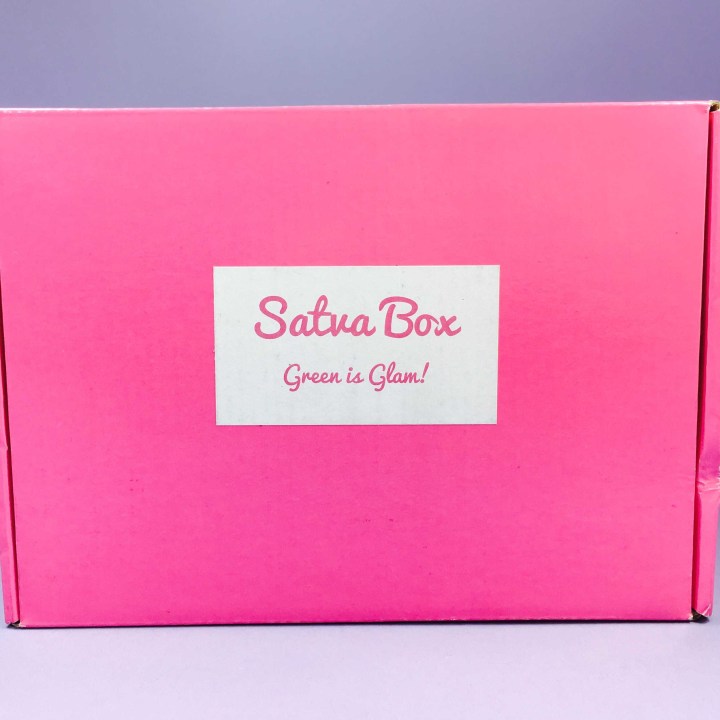 Satva Box is a monthly subscription box that sends natural beauty products at affordable prices. The word "satva" means pure in Sanskrit and the items sent will be free of parabens and other nasties. The cost is $14.99 a month with discounts on 3 or 6-month terms. When you sign up you can choose from the regular Satva Box or the Vegan Box.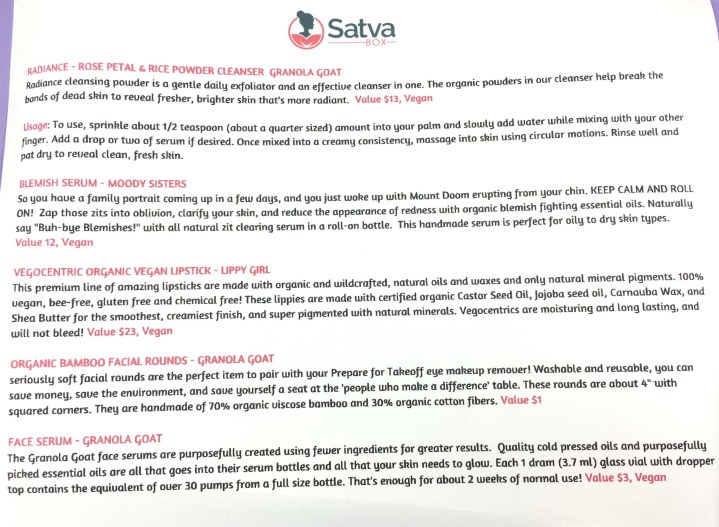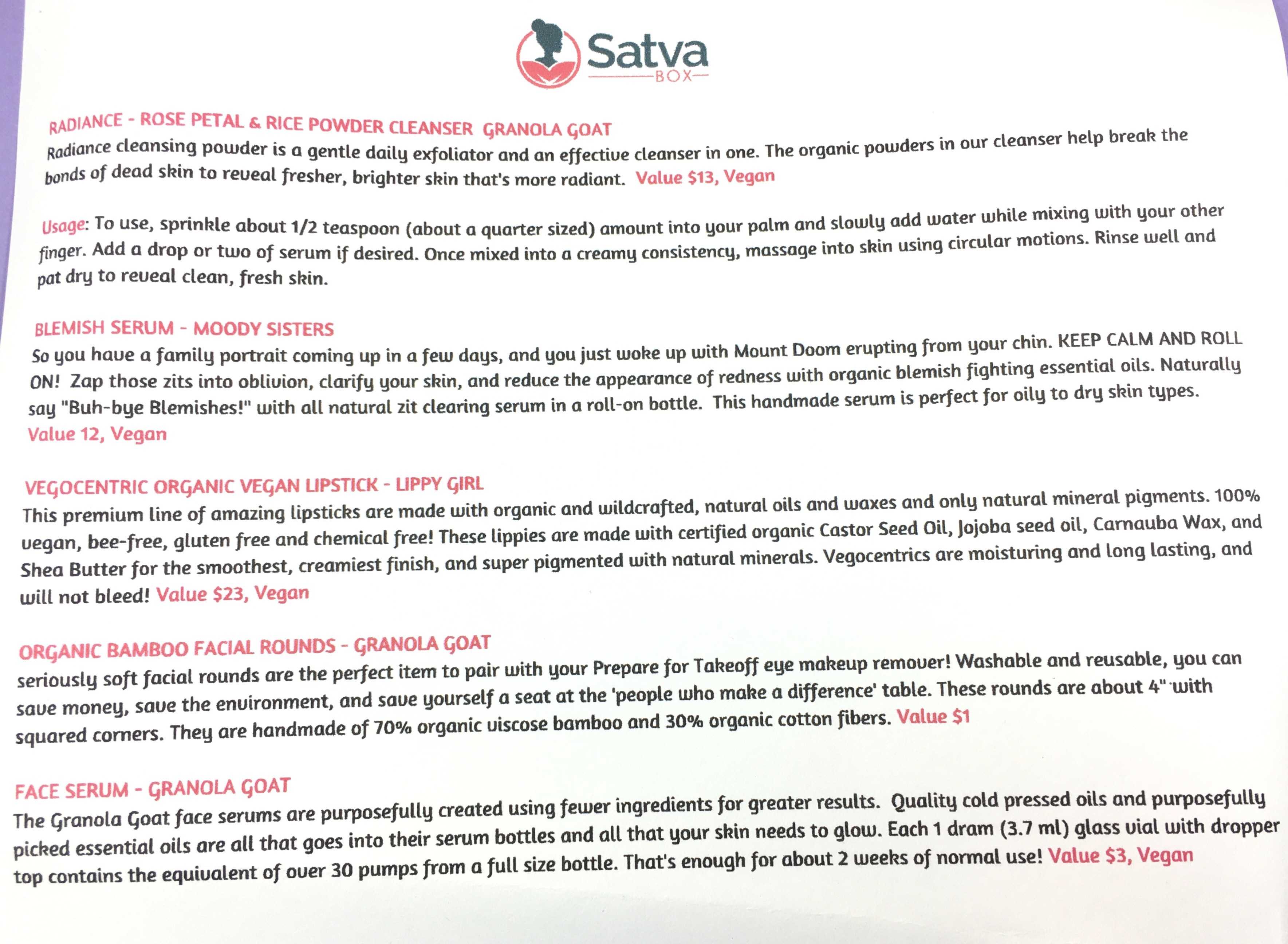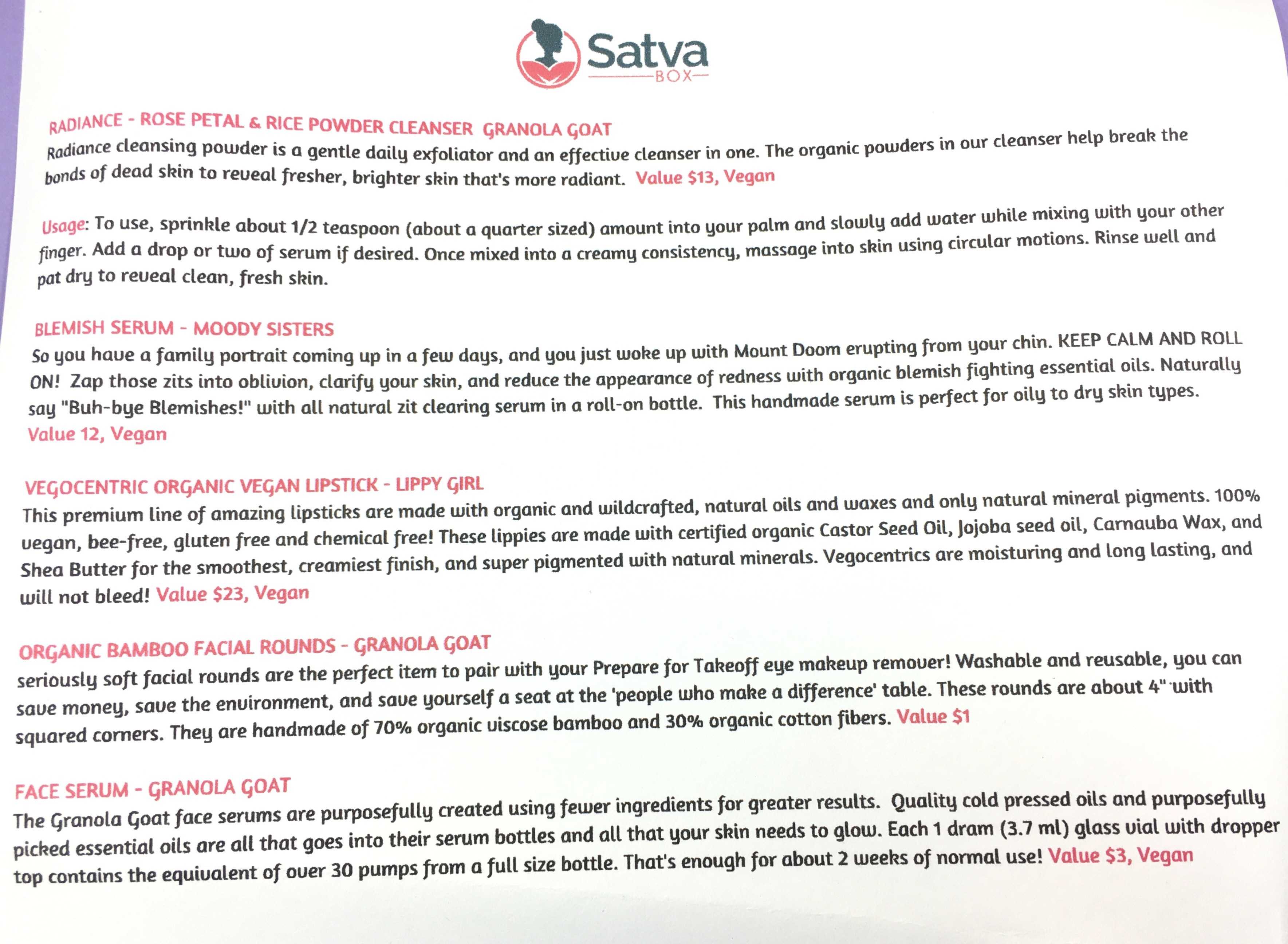 I love product info cards and this one is helpful and gives the suggested retail value of each item.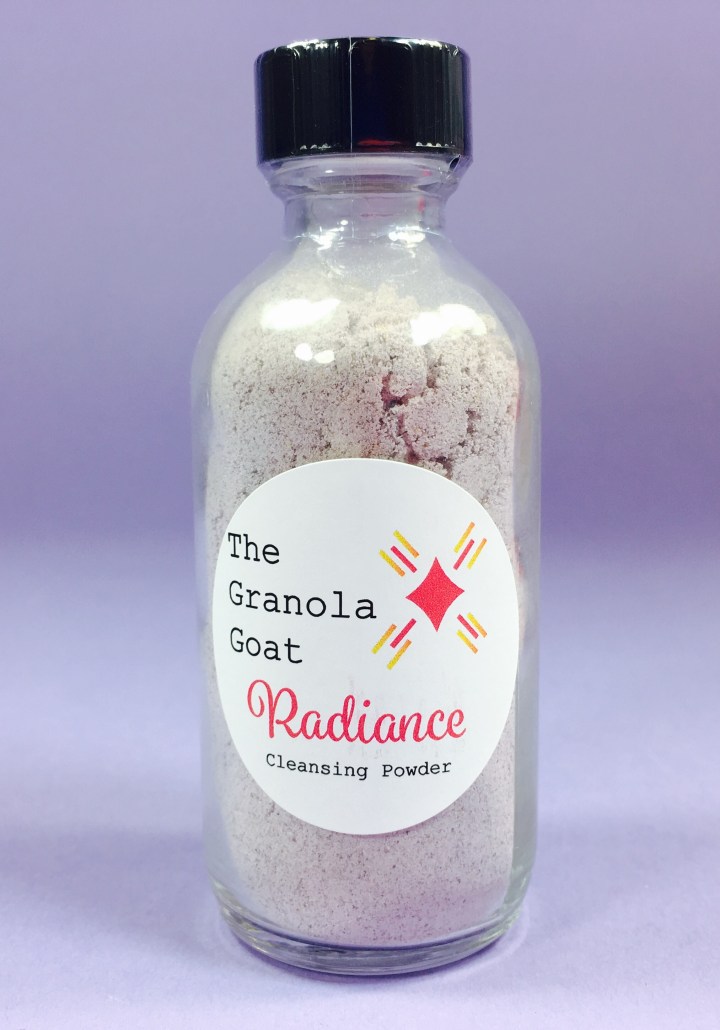 The Granola Goat is a new-to-me company based out of Texas and three of their products are featured in this month's box. First up is their Radiance Rose Petal & Rice Powder Cleanser ($13). I was a little concerned when this turned a brilliant grape bubblegum shade when I added water but according to the owner that is due to the ground rose petals and my face didn't turn purple nor did my sink stain. This gently exfoliated my skin and I didn't experience any irritation, plus it's scented with lavender essential oil which is just lovely.
Next from the Granola Goat is their Organic Bamboo Facial Round ($1.13). This super soft pad is suitable for using with makeup remover on the eyes. This is made of 70% organic viscose bamboo and 30% organic cotton.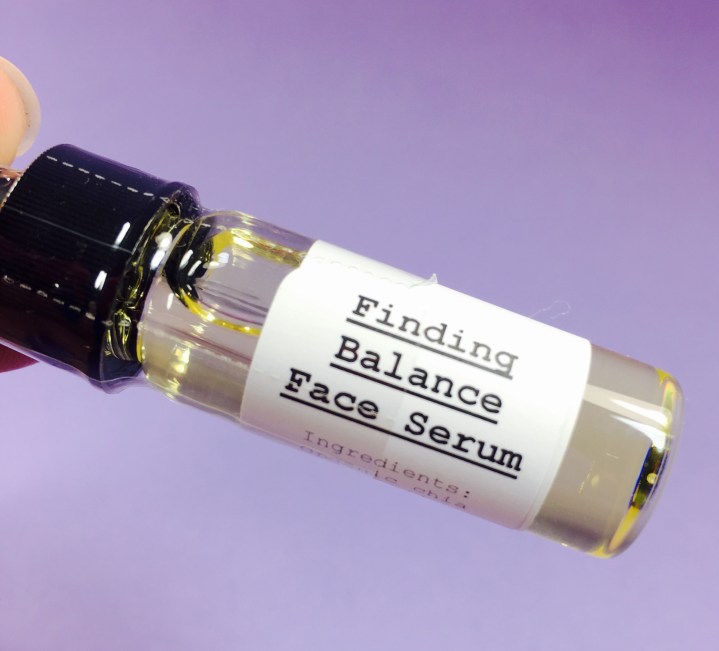 There was a bonus face serum sample from The Granola Goat. I received Finding Balance ($3) although they have 7 blends to choose from on their site. Six out of 7 of the choices are great for all skin types so I had to laugh since I received the one that's best for oily skin (I have aging skin!). Still, this blend of organic chia and castor seed oils plus ylang ylang essential oil felt good and smelled good and bad (I blame the castor oil) but I LOVE ylang ylang.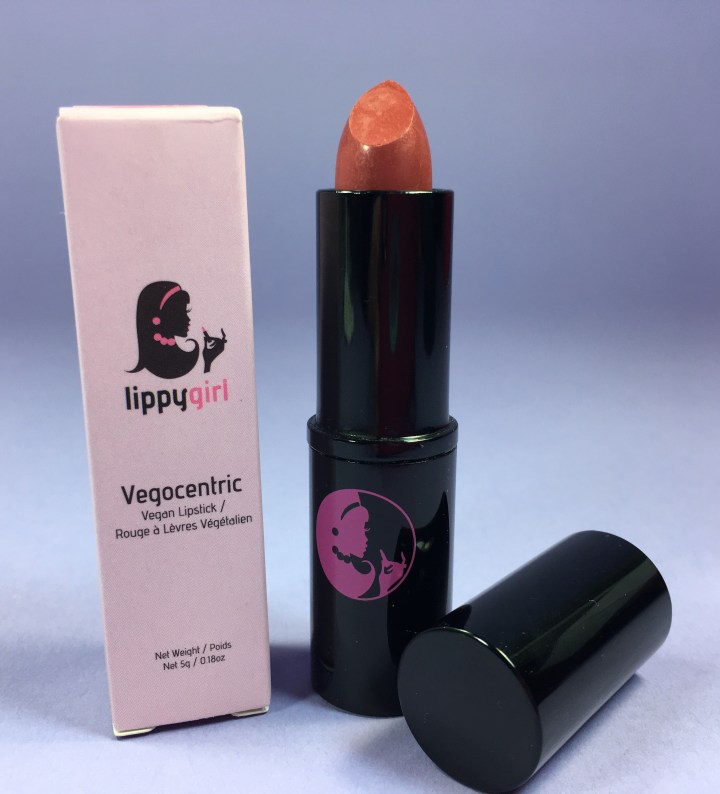 LippyGirl Vegocentric Organic Vegan Lipstick ($23) I received the shade "Rosy Posy" (there are 13 shades on the website). This lipstick is beeswax free and vegan and is made with shea butter, castor and jojoba seed oils, and carnauba wax. I love LippyGirl's Extra Virgin Lip Gloss but this is the second lipstick I have tried from them and on me it looks opaque, the color isn't true, and it bleeds. It looks like I'm wearing zinc oxide lip stick.
Here's Rosy Posy swatched on my inner arm. I really wanted to love this but it wasn't for me.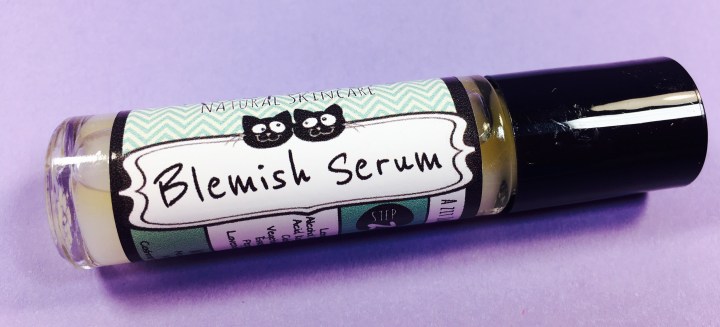 This is the second Moody Sister's Blemish Serum ($12) that I have received this month – and I couldn't be happier! I had a blemish and tried this serum made with alcohol, vinegar, kaolin clay, and tea tree oil and overnight it was reduced and by the second morning unnoticeable. It did tingle vigorously. I have two teen-aged daughters so now they each have their own blemish serum and I can feel good knowing that they are using a natural product to fight their skin problems.

This was another satisfying Satva Box! These items were free of weird ingredients, and most brands had a leaping bunny on their website. My box had a value of $52.13, which is amazing for the subscription price! This box seems like it was suitable for someone younger than me with oily or acne prone skin and I would love to see a bit of customization in the future if possible. I have dry or aging skin so I will pass those items along but I still think this is a nice assortment of lovely products from companies who are helping me make my beauty routine green and clean.
Coupon: Save 10% on a 3-month subscription with code SATVA3M!
What did you think of Satva Box? Let me know in the comments!
Visit Satva Box to subscribe or find out more!
The Subscription
:
Satva Box
The Description
: Satva means Pure in Sanskrit. We will curate natural beauty products which are free from Parabens & other harsh chemicals which are not good for the skin in the long term. Every month, you will receive 4 carefully selected and curated natural beauty products. These will be a mixture of sample, deluxe sample & sometimes full size products as well. The box is designed such that you can try some of the world's best natural beauty brands to make sure you like the colour, texture, fragrance etc before deciding to buy full size. This is also an opportunity to try some of the best upcoming natural beauty brands & products.
The Price
: $14.99 per month