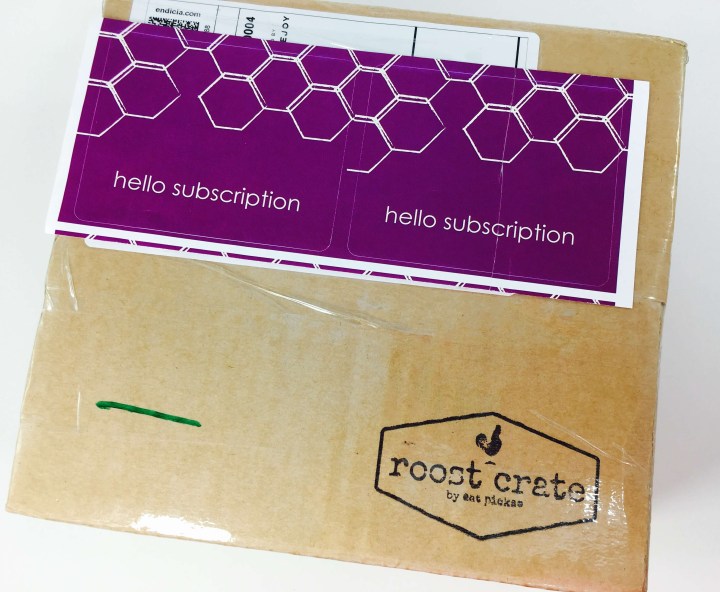 Roost Crate by Eat Picks is a monthly themed "Farmer's Market" in a box filled with items from Upstate New York and the surrounding area.
Every month, you will open a surprise filled crate of handmade, artisan-crafted goodies perfect for bath, body, & home. We even have sneak peeks of unique kitchen gadgets, ready to make cooking more fun!
Roost crate is $39.95 a month or you can save a bit by signing up for a 3 or 6-month term. All terms, including gifts, will automatically renew until canceled. Boxes will have a value of $40-60.
This was my first Roost Crate so I wasn't sure what to expect but when I saw these stickers and quotes I knew it had to be awesome and it turned out my hunch was right!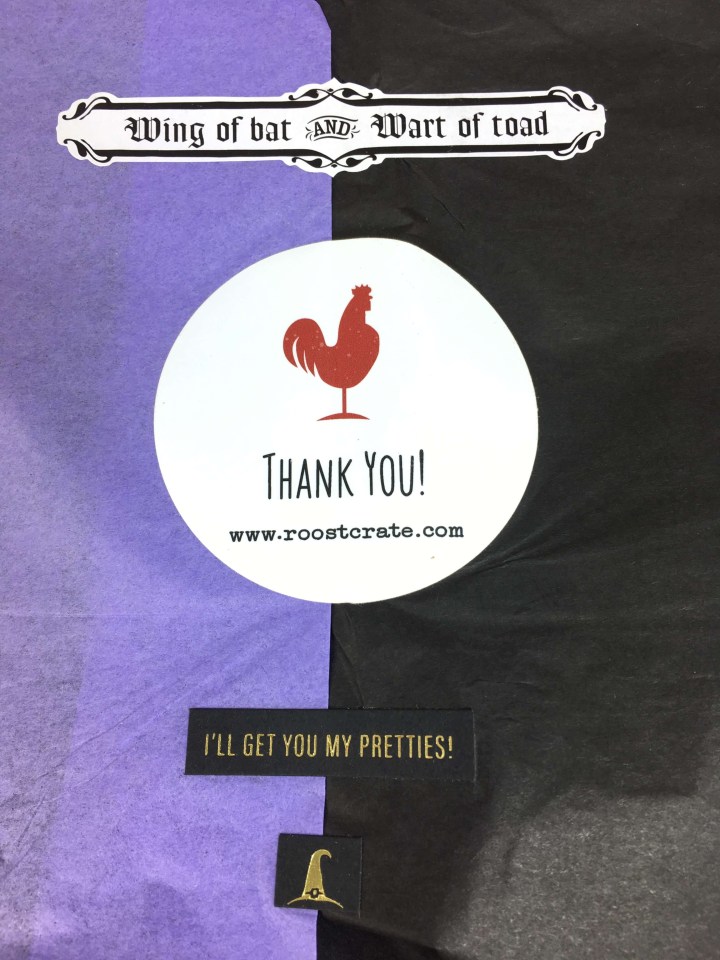 DEAL: Get 10% off on any subscription. Use coupon code HELLO10.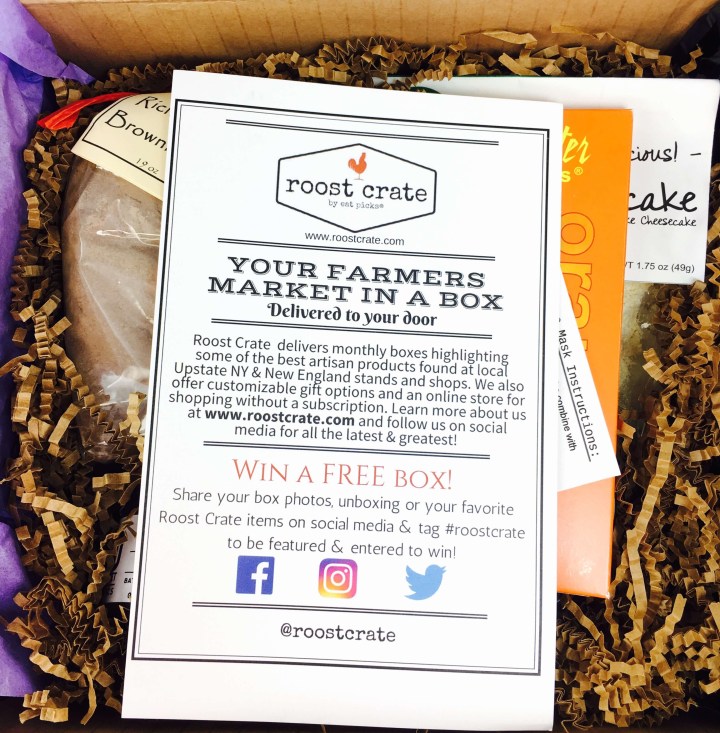 Roost Crate gives back to their community by partnering with Capital Roots to give a portion of their proceeds to local farmers and vendors.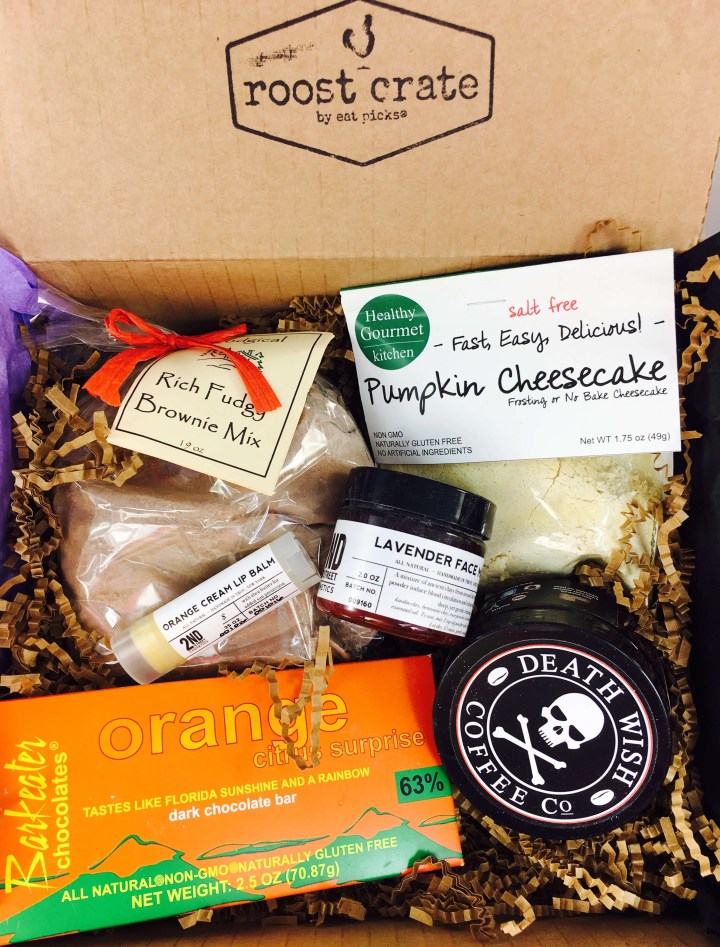 Roost Crate sends 4-6 items each month such as jams, honey, sauces, snacks, candles, soaps & scrubs, unique home & kitchen items, and coffee & teas. I loved the variety of items that was included in this box and couldn't wait to give them a try! P.S., if you think you'll love it too, you can purchase it here.
There was a card introducing the monthly theme, which was "Harvest Treats."
The flip side of the card had the product information and a short bio about each company featured, and announced the next month's theme.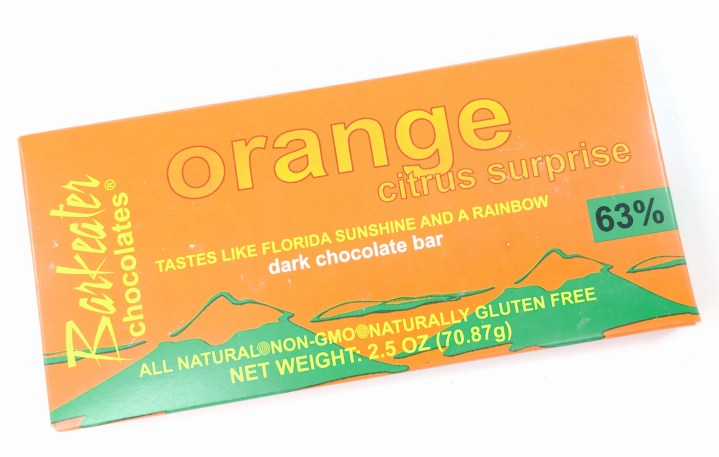 Chocolate is the fastest way to my heart and Barkeater Chocolates Orange Citrus Surprise ($3) was so smooth and decadent. They were wrong about it sending me to Florida though; it sent me all the way over to England, where I first tried a Terry's Chocolate Orange.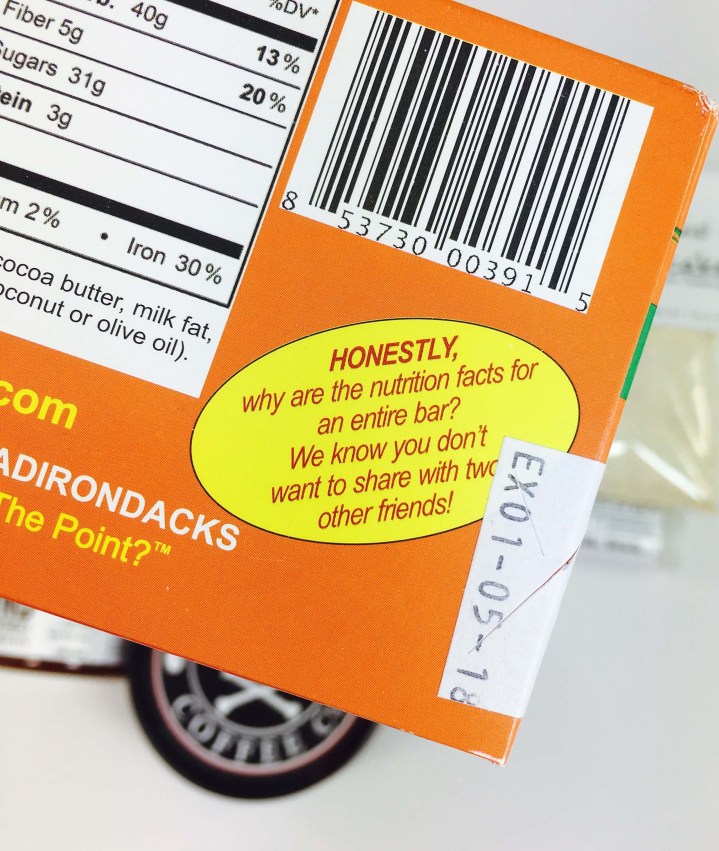 I loved this disclaimer on the back of the box!
I'm not a coffee drinker, but that doesn't mean that I dislike the smell of coffee (or drinking Frappuccinos, since they're really just milkshakes for adults). RAD Soap Co Death Wish Highly Caffeinated Body Cream ($20) was love at first sniff. Supposedly, the caffeine amount is 200% more than that in a cup of coffee and is absorbed through the skin, plus shea butter smooths over the body while the scent wakes you up and lasts for a while. Yum!
Lip balm is nothing new in subscription boxes, but lip balm that smells like a Dreamsicle is, well, dreamy! 2nd Street Cosmetics Orange Cream Lip Balm ($6) has almond and olive oils; shea, mango, and cocoa butter; and beeswax and is scented with essential oils.
There was another item from 2nd Street Cosmetics, who sells all-natural products based on Ayurvedic practices. Lavender Face Mask ($14) is made with clay from Wyoming and ground lavender buds to exfoliate the skin and draw out impurities. You can mix it with water, hydrosol, or toner, or try yogurt or honey. I mixed it with rose hydrosol and applied for 15 minutes, then rinsed in the shower.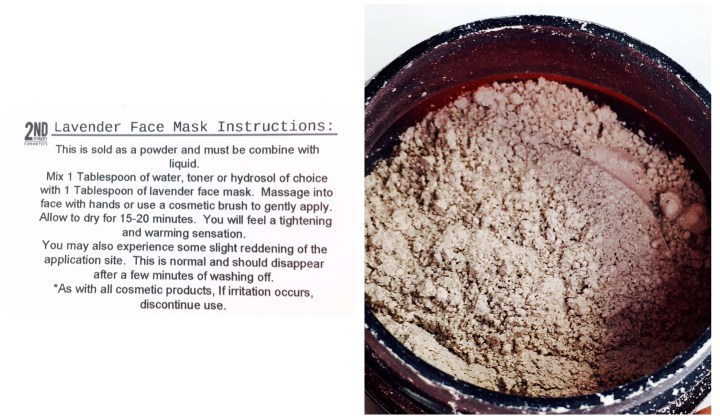 I was afraid my sensitive skin would be beet-red since I could feel the mask tightening on my skin but with the exception of a little post-mask redness I was fine!
I love to make brownies and Lodgical Homestead Creations Rich Fudgy Brownie Mix ($4?) was dump and mix easy. I added butter, eggs, and vanilla and baked as directed.
The brownies were good while still warm but hardened so completely that I was unable to get them out of the pan and had to soak the pan overnight to remove the rest of the cement stuck-on brownies. I will stick to my own one-pan recipe.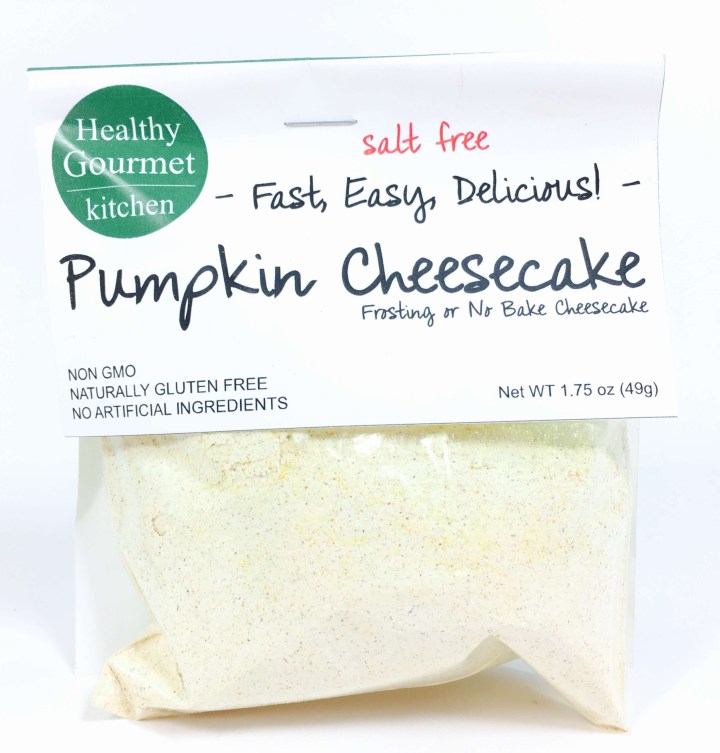 Healthy Gourmet Kitchen's Pumpkin Cheesecake Mix ($4) was super easy to mix up and delicious, plus a little went a long way since it was so rich. I whipped up some cream and cream cheese in separate bowls, added the mix (which has powdered sugar, pumpkin, and vanilla) to the cream cheese, then blended it together with the whipped cream. I served it as a dip with crispy speculaas cookies, but gingersnaps or graham crackers would work great too.
Yum!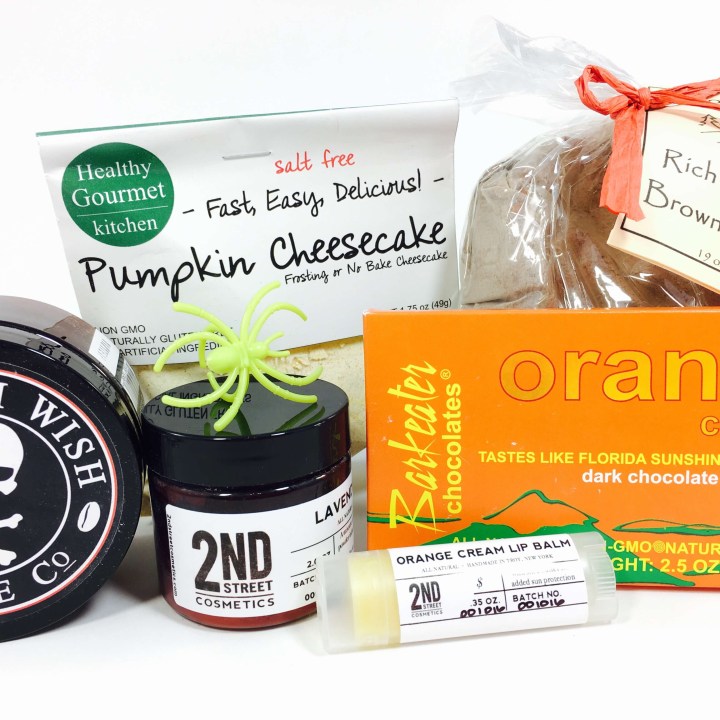 I LOVED my first Roost Crate! This box had a great presentation (and would make a wonderful gift), they sent a variety of products that are suitable for men or women, and the products themselves were fun, functional, and delicious. The October box had a value of $51, which means it hit their promised target value, too. If you like natural and delicious products that you might discover while wandering the farmer's market, then give Roost Crate a try and let me know what you think of this box in the comments!