How to Be a Redhead Subscription Box is the brainstorm of two sisters, Adrienne and Stephanie Vendetti. The box is to help redheads "to feel confident, look amazing and rock their beauty." The products range from samples to full-size and the box ships the first week of the month. Even the box comes bright big and RED! There is no mistaking what is going to be in here.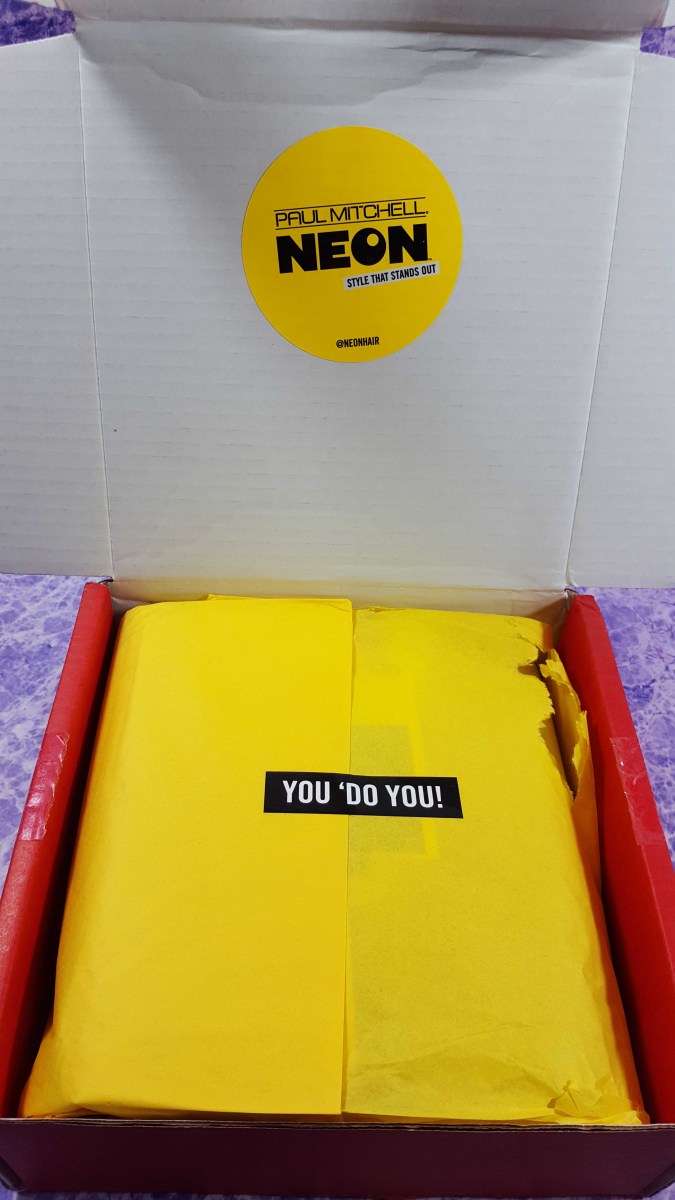 First look into my box and it was looking a bit different then it normally does. I'm sensing a takeover in the process but I had to open more to find out.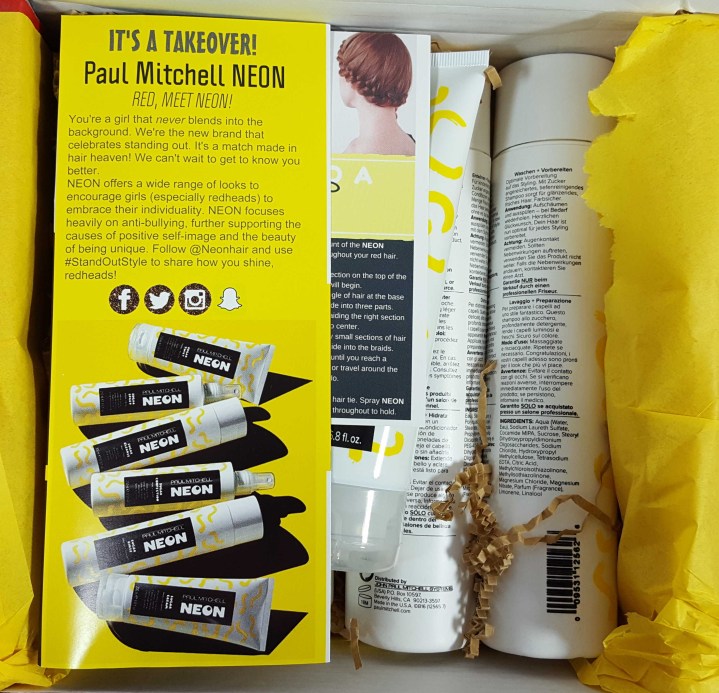 It is a takeover! This month Paul Mitchell Neon is taking over our box. I've never heard of it but I'm so excited to get so many items to try out.
The information card this month is a fold-out brochure with the Neon story on one side and the product information on the other side.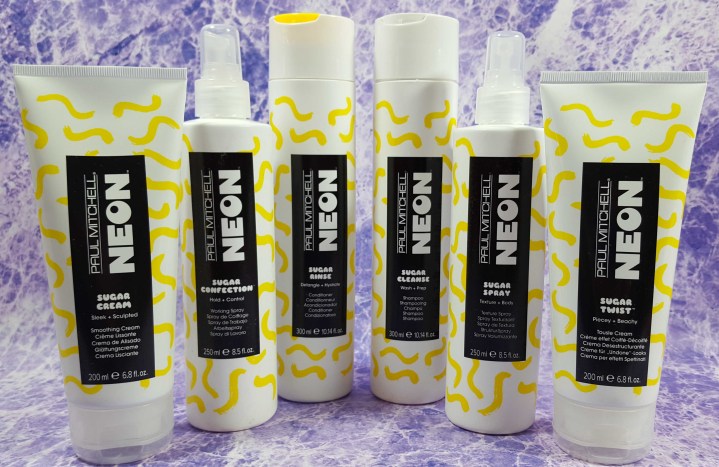 Everything in my November 2016 box.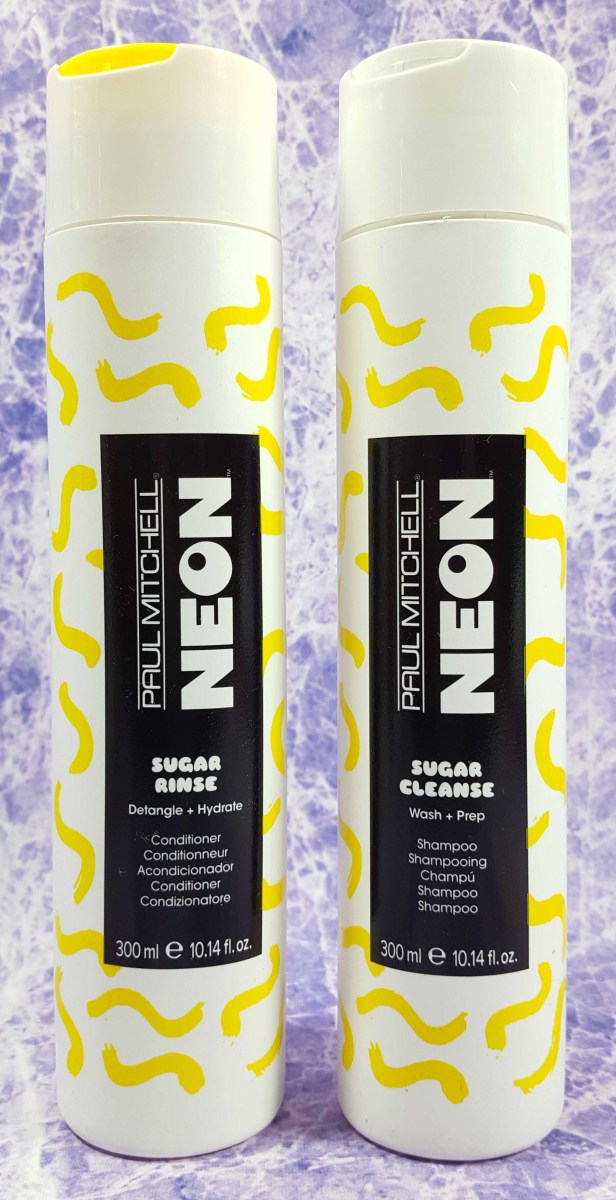 Sugar Cleanse, Wash & Prep ($9.99) – This will leave your hair clean without killing your color. A little of this will go a long way.
Sugar Rinse, Detangle & Hydrate ($10.99) – I'm a conditioner girl and I use it every time I wash my hair. This one is lightweight and won't weigh your hair down leaving it flat.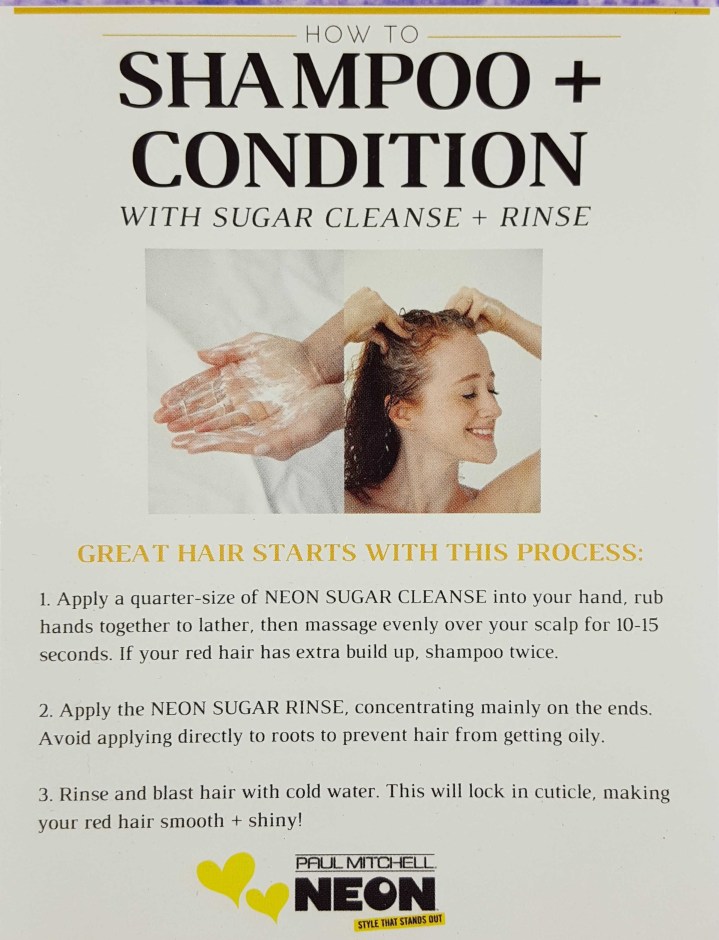 In case you were wondering they sent some helpful how to wash your hair information. I know I probably need to follow this a little more closely as I always start my washes with the roots and work out but I should probably work it the other way.
Sugar Spray, Texture Body ($10.99) – I love a good beach spray and this is the Neon version. I can't wait to oomph up my hair with a bit of this in he dull fall and winter months.
Sugar Confection, Hold & Control ($10.99) – I use hairspray every day to just help keep my bangs from falling all down in my eyes. This gives a nice flexible hold and left my bangs  bouncy but not falling down annoying me all day.
Sugar Cream, Sleek & Sculpted ($11.99) – This cream will give a sleek look and keep those flyaways from going all over. It also helps in keeping your braids and twists in place.
Sugar Twist, Piecey & Beachy ($11.99) – A cream that works like the beach sprays I love. I'll admit I'm not a huge cream person but I can't wait to try this one out with a bit of scrunchy to hopefully give my very straight hair a hint of texture and body.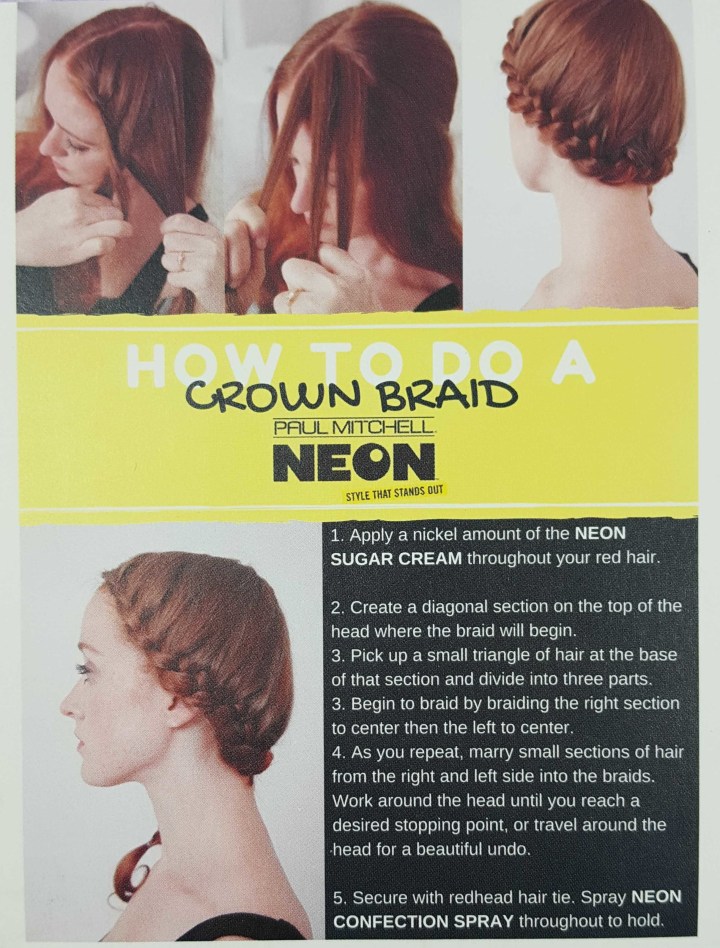 So funny that this was in my box this month. I was on a training trip last week and one of the presenters had a crown braid and my coworker and I were commenting on how great it looked and how we had no idea how to do it. I love this look and I do already know how to do a regular french braid so I need to up my game and work on this one. It is so pretty.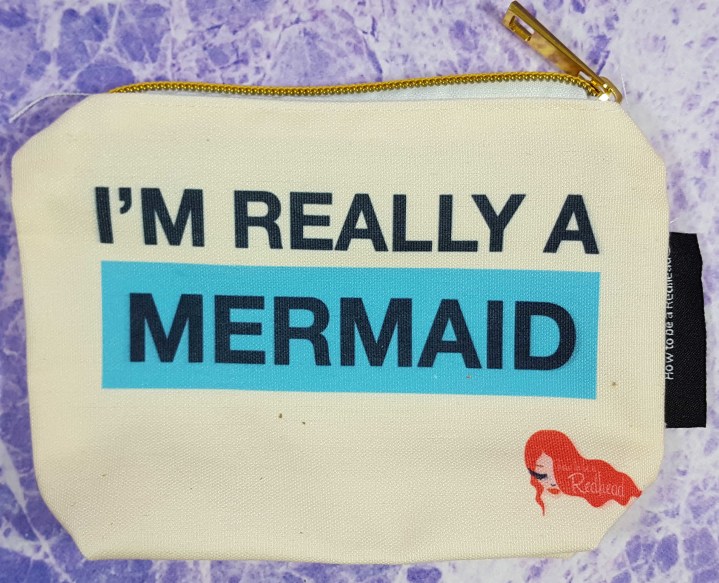 Also in the box this month was a cute little carry bag. I love mermaids and this bag is a nice canvas and will be great to hold little goodies in my purse. It's actually already in there holding fruit snacks for my boys for when we go out later today.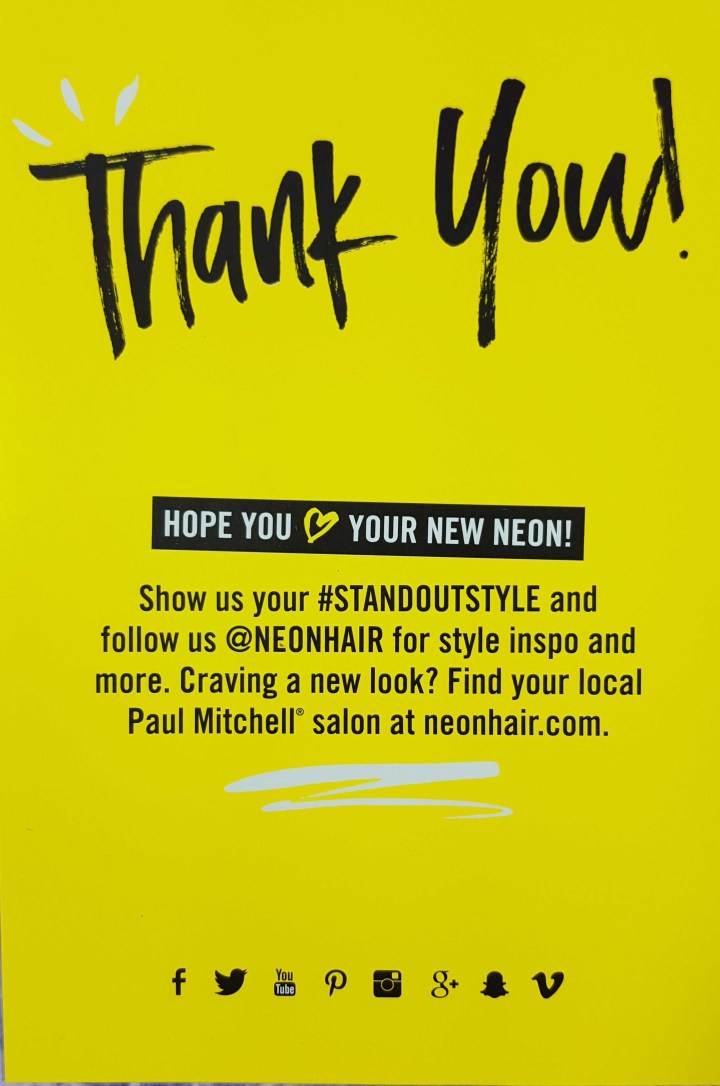 This was a fun box from How to Be a Redhead this month. I love the takeover and getting lots of hair products to work into my daily routine. I'm always changing my hair products up and trying new things to see what might be my new holy grail item. I've never heard of the Neon line but it is so bright and funky and so far working great.  I'm going to be working on my crown braids and maybe one day I'll be able to get it down and good enough to show it off in public.
Are you a redhead? What do you think of the September How to Be a Redhead box?