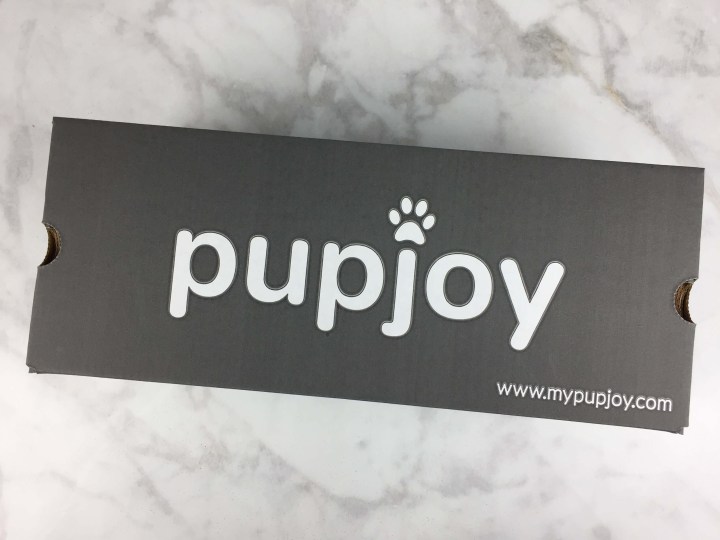 Pupjoy is a subscription box for dogs that delivers the healthiest dog treats with all-natural ingredients and clear labeling, as well as well-crafted dog toys and artisan accessories. You can choose from monthly, bi-monthly or quarterly subscriptions, and then have it customized for your dog's specific needs. To date, PupJoy has a total of 28 options to customize your box.
You can choose either an Uno Box, great for single dog households or a Grande Box, a plus-sized box for a multiple dog household. There is also an option to receive a combination of toys, treats & accessories, or you can limit the subscription to toys & accessories only. If you wish, you can even opt to receive treats only. You can skip renewals and edit or cancel a subscription – anytime, without penalty.
As always, our box is full of dog goodies! The first thing you will notice is a welcome card on top – it contains information about PupJoy and how to share pup photos to get featured on their social pages. PupJoy works directly with small manufacturers. They support independent businesses and they give back through charitable programs too.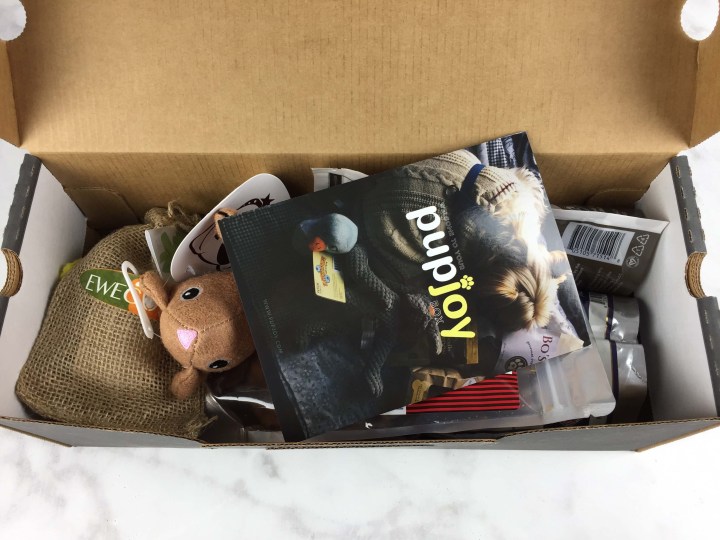 DEAL: Take $10 off any subscription plan! Use coupon code HELLOSUBSCRIPTION.
Everything in the box!
Jax & Bones, Squirrel Woolie Toy ($14.99) – This was made using boiled wool and non-toxic vegetable dyes. An all-natural toy, isn't that cool? It is not recommended for aggressive chewers, but Lindy isn't, and that's why it was selected for our box! Cleaning the toy is easy-peasy, just machine wash and then dry.
It has a deluxe squeaker – perfect for pups who like to play and snuggle with squeaking toys. It's no surprise if their humans enjoy playing with it too!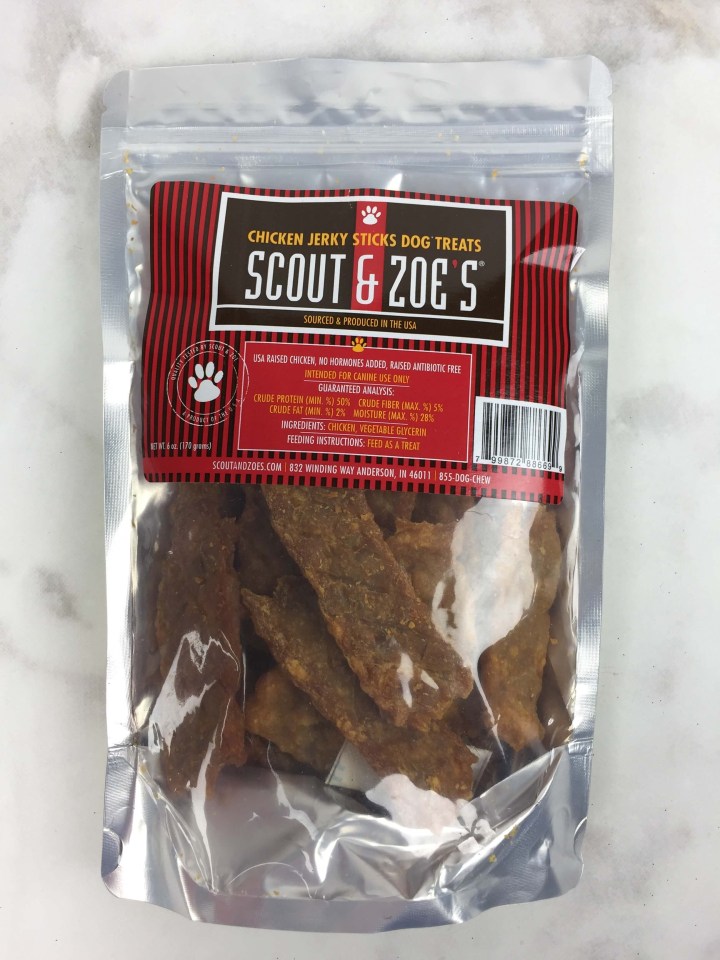 Scout & Zoe's Chicken Jerky Sticks Dog Treats ($14.97) – Sourced and produced in the US, these chicken jerky sticks are antibiotic-free. Also, it only has two ingredients, which are chicken and vegetable glycerin. Safe but tasty treats? That's a big check! Lindy is NUTS over these!
Max & Ruffy's Natural Organic Treats for Dogs Tree of Life ($6.49) – This bag of mini-bites are organic and grain free. Ingredients include organic buckwheat flour, organic coconut with organic blackstrap molasses and organic flax seed powder. It's all organic, no artificial anything, and a hit with our pup!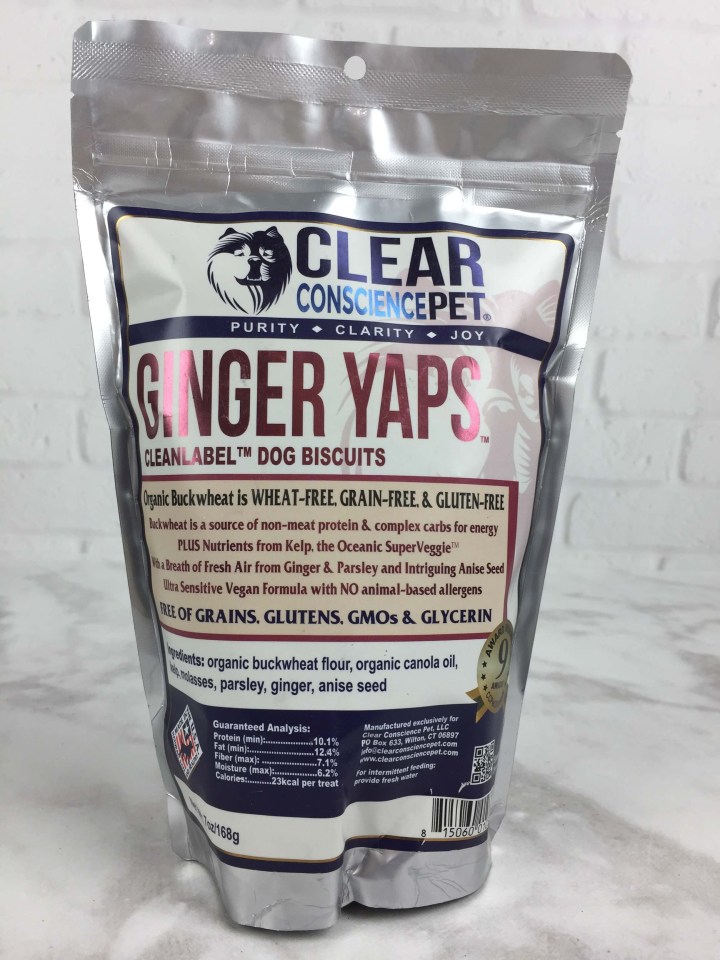 Clear Conscience Pet Ginger Yaps Dog Biscuits ($6.49)  Rich in non-meat protein and complex carbs, these dog biscuits are meant to load your pup with energy. Plus, it has nutrients from kelp. The ginger flavor makes it refreshing and gives Lindy a nice little breath smell! Well as nice as it gets.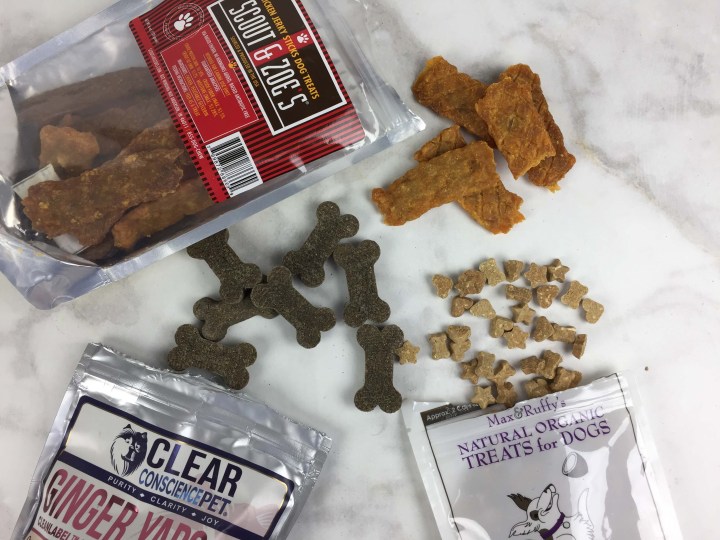 All of the edible treats we've received this month. Look at those colors and textures! Our dog loves variety and we certainly got it here!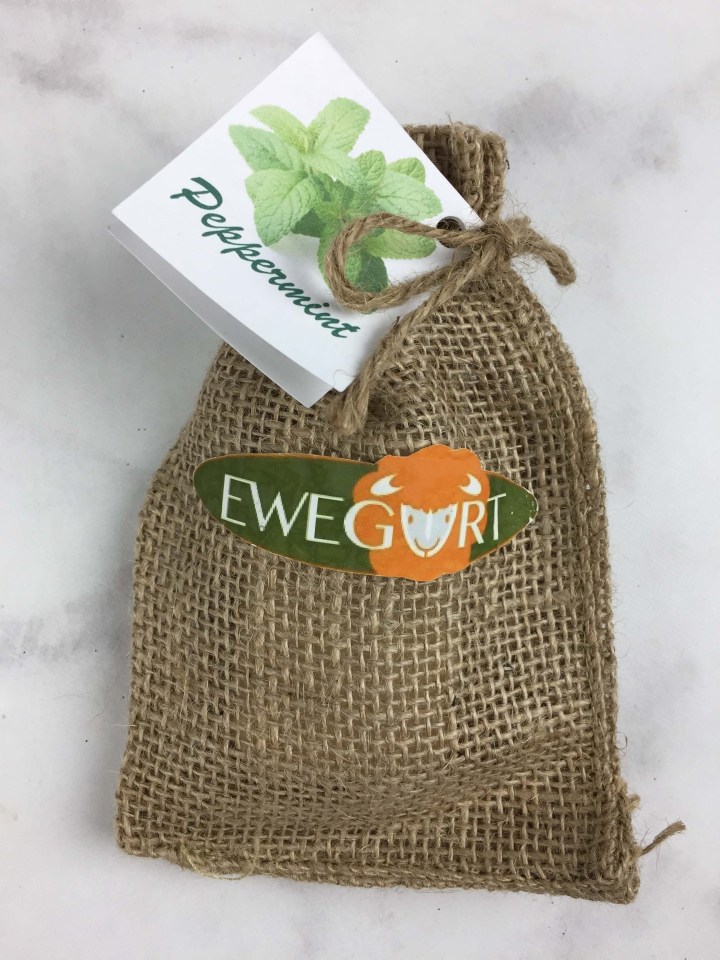 Ewegurt, Peppermint Rectangular Shampoo Soap Bar ($6.50) After feeding the dogs, it's time to give them a bath! This soap bar is made of sheep's milk yogurt. Yes. You read that right. Sheep's milk yogurt. It might sound weird, but the soap is gentle for dog fur and it also has a refreshing scent – thanks to peppermint! In fact, the entire box was scented with it and it smelled amazing!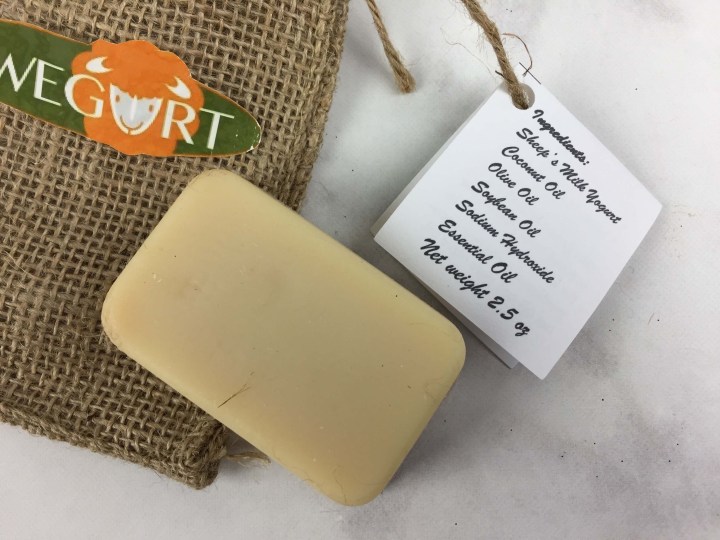 This all-natural soap comes in a nice pouch, where a small card is attached – detailing all of the soap's ingredients, so you can be sure that it is safe for your pet.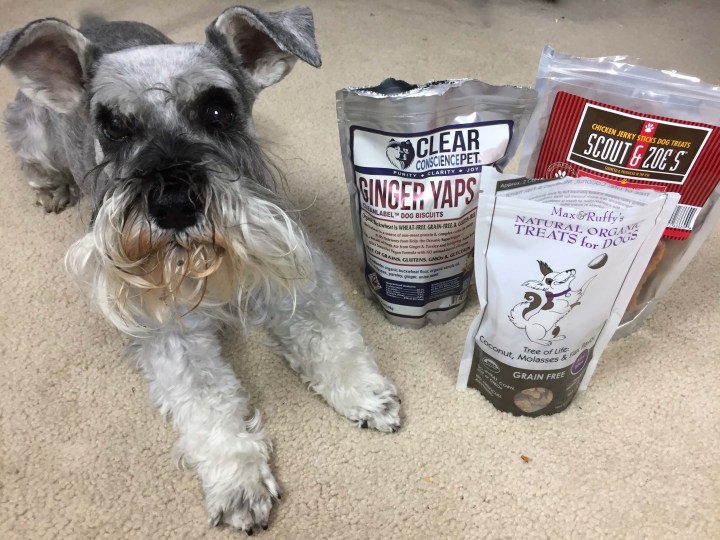 Aww, look at that furry little girl posing next to the bags full of treats!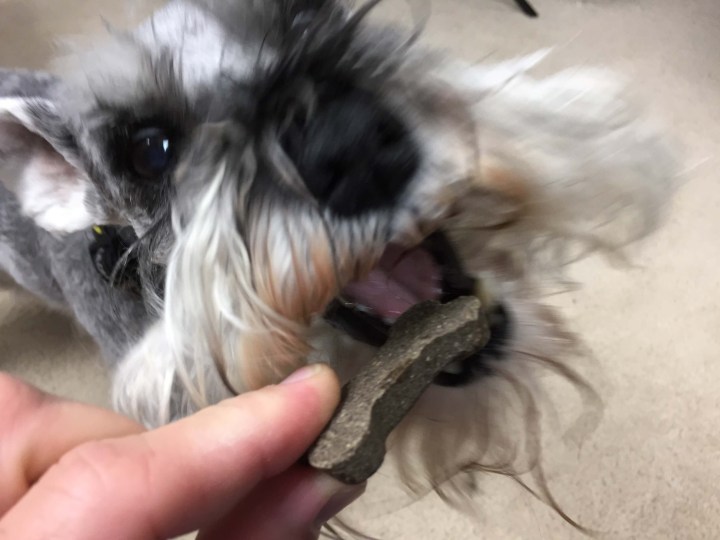 Well, she didn't just pose with the treats. She ate them all too. Yum!
We like Pupjoy quite a bit. The treats come in big packs, and our dog has liked all of them, plus they come in full-size bags.  They find selections that are delicious to dogs without adding artificial flavors, and most selections are USA made, with many being either grain-free, organic, or similarly distinguished.  The treats are high-quality, filled with healthy meat and veggies, and tend to come from small to mid-size producers instead of the big conglomerates.  The toys are well-made and great for dogs that are into toys, but we prefer our subscription tailored to favor the treats since our dog loves them so much.