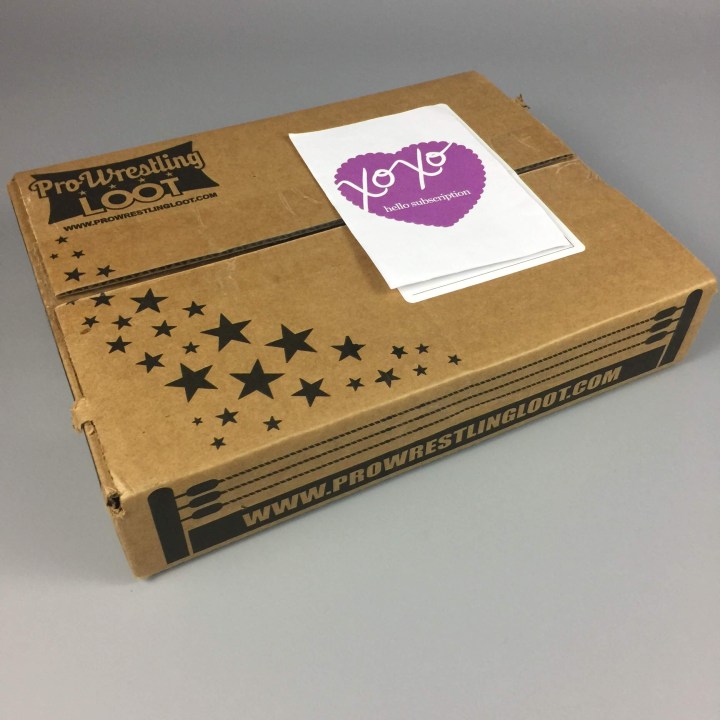 Pro Wrestling Loot delivers collectible items from the world of professional wrestling. This box is $19.99 per month + $6.50 shipping. The items come from the major wrestling companies and also from some of the independent federations. Each month has a different variety of items so let's take a look at what this month had to offer. No description card this month, unfortunately.
As you can see, there are items from a multitude of wrestling companies.
DEAL: Receive 10% off your first box with code SAVE10!
Matt Hardy Poster. The Hardy's have brought some weirdness to TNA and this really cool poster portrays that quite well.
"Stud" Trading Card. This card looks to be based on a particular certified "G" and a bonified stud. Enzo Amore is quickly becoming one of the most popular wrestlers in the world. When he and his 7ft tall tag team partner enter the building you can hardly take your eyes off of them as they are two of the most entertaining wrestlers around.
Kevin Owens Print. Kevin Owens gets the Simpsons treatment in this good looking print.
Goldust – Autographed 8×10 Photograph. Goldust is the alter ego of Dustin Rhodes(Runnels), the son of WWE Hall of Famer Dusty Rhodes. Dustin is incredibly talented but it was when he put on the gold makeup that everyone was able to the superstar in him.
No Chin Music Hat. James Ellsworth has made a name for himself by beating AJ Styles on WWE Smackdown Live (with a bit of assistance from Dean Ambrose). I've really enjoyed seeing Ellsworth's work and he's got the crowd behind him.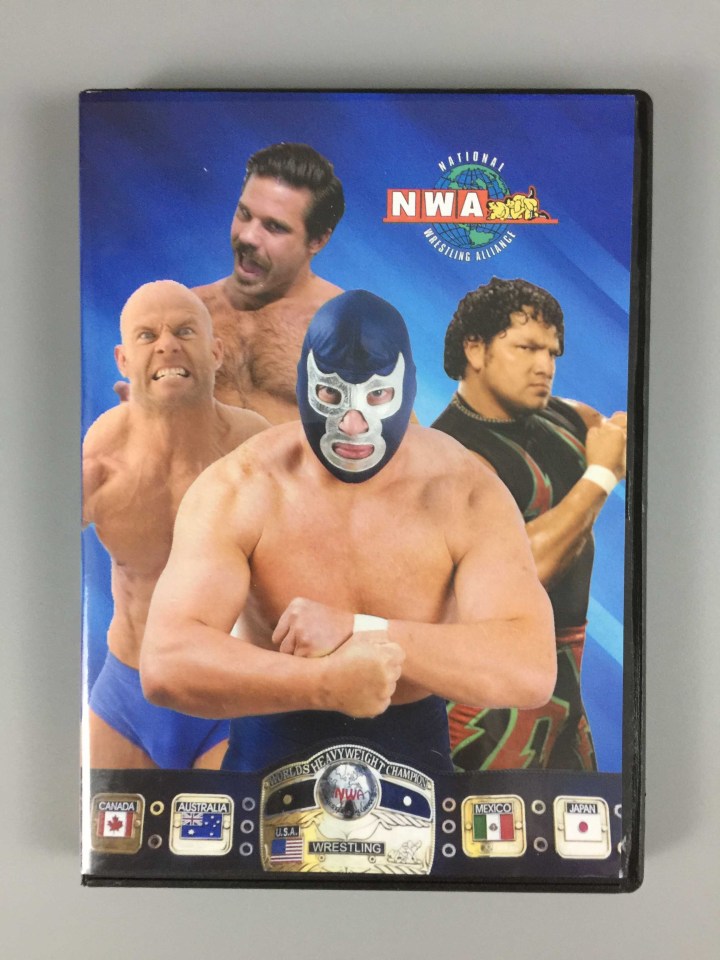 NWA from the Celebrity Theatre. This is a fun DVD for me as I have interviewed many of these individuals for an Abnormal Entertainment podcast. The DVD is kind of odd as some matches the commentary doesn't match at all. But like I said earlier, it was cool to see names of people I've interviewed like Joey Ryan, Tyson Tyler, "Miracle" Mike James, Navajo Warrior and promoter extraordinaire David Marquez.
JR's Championship Original Jerky. I've been wanting to try the different foods/sauces from Jim Ross and I'm glad Pro Wrestling Loot came through with this jerky. It seems like every time I pick up beef jerky it's pretty easy to eat. JR's makes you work for it. I like that it didn't just melt in my mouth and I got to chew it a while. Absolutely delicious.
This is such a fun subscription box. If you're a fan of pro wrestling and want to get items from all over the wrestling landscape along with exclusive items then I'd suggest giving the subscription a chance.