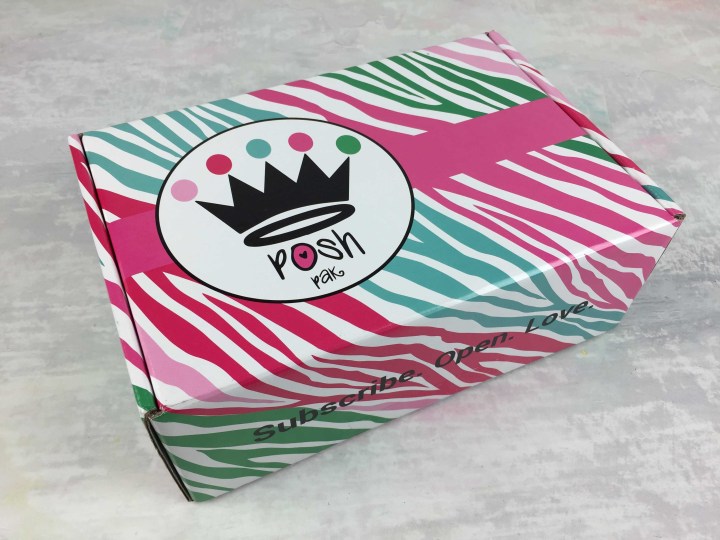 Posh Pak is a monthly subscription box for girls with three age ranges: Little Girl (5-8), Tween (9-12), and Teen (13+)!  It's the perfect box for your cute little girl up to your stylish teen and contains fun and trendy age-appropriate items. This is the little girls box, perfect for my own munchkin!
The theme for November is Happy Thanksgiving!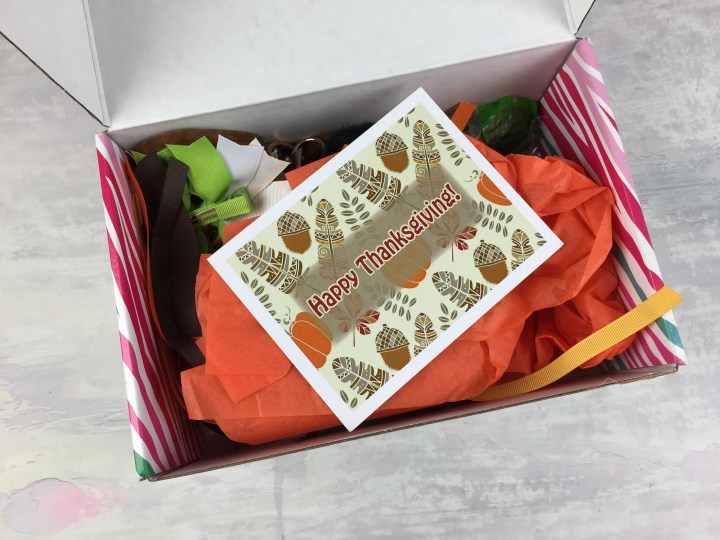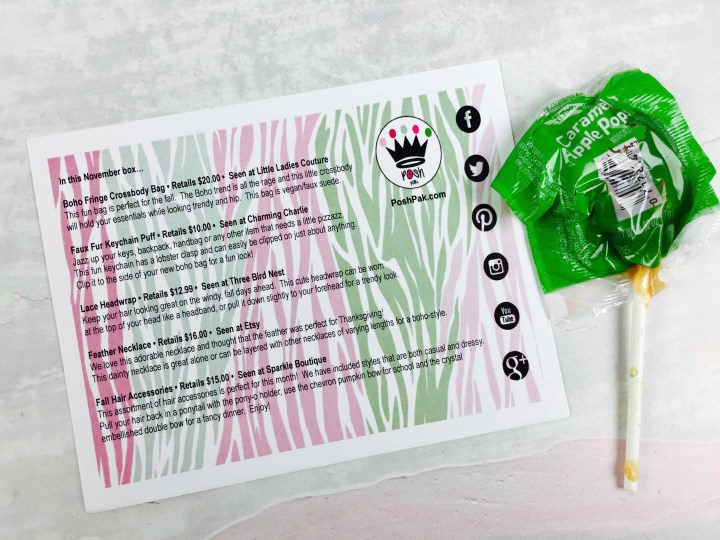 The information card has brief details on each item. This box always comes with a little bonus treat too!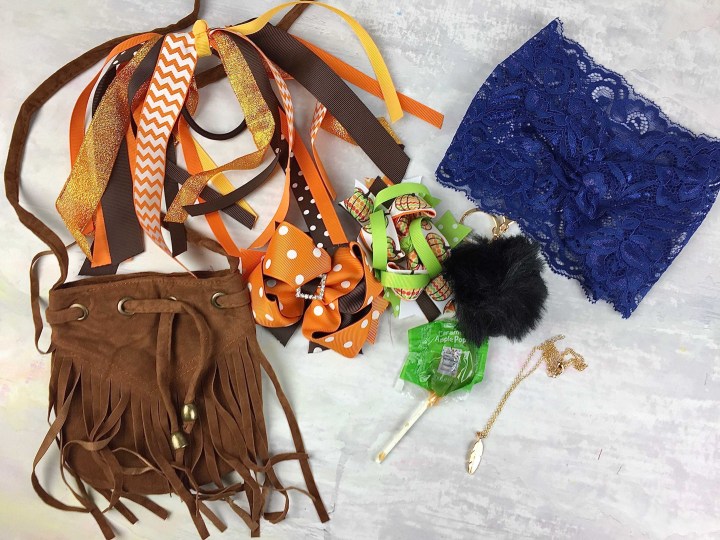 Everything in the November Box! Perfectly Posh!
Feather Necklace ($16) – Pretty simple, nothing too fancy. The necklace is enclosed in a small pouch to keep it from dents or scratches.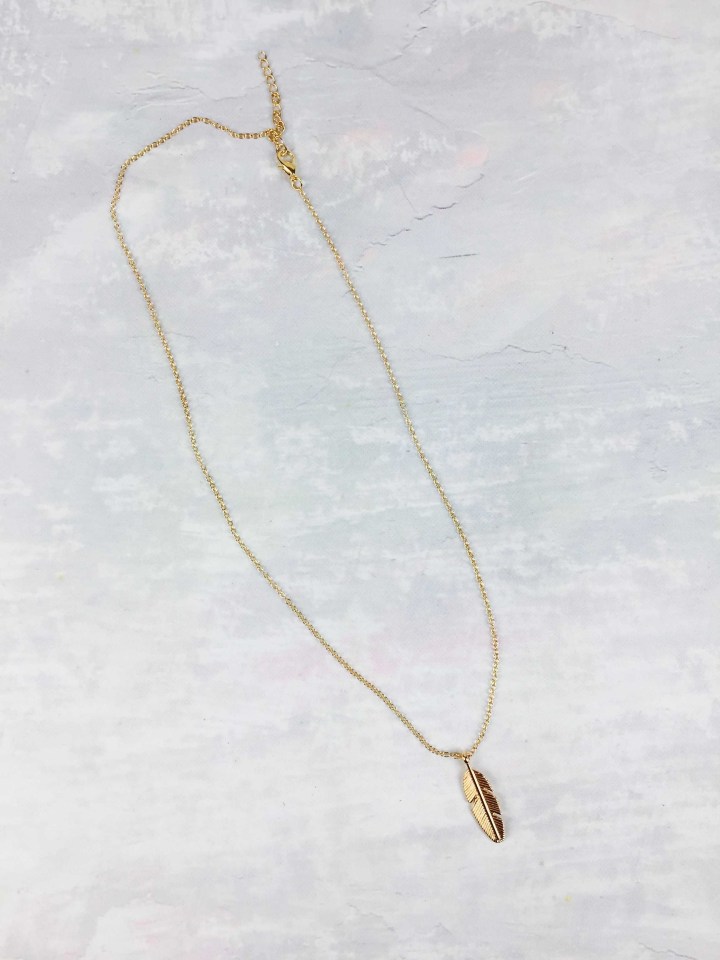 The necklace has just the right length. It would be a nice touch to a Thanksgiving outfit.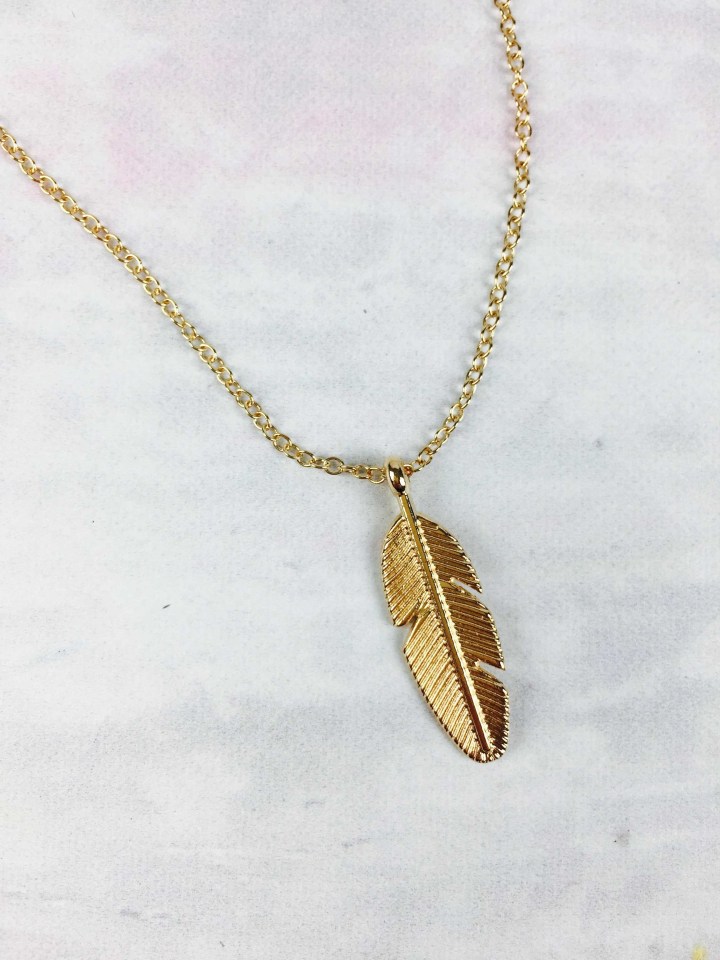 Don't you just love the details of this gold feather?
Three Bird Nest Lace Headwrap ($12.99) – This can be used both as a head wrap or as a headband. Such a handy accessory to keep those locks in place!
Little Ladies Couture Boho Fringe Crossbody Bag ($20) – I think can already picture the look Posh Pak is trying to suggest with this month's box. A boho fall outfit for Thanksgiving? Why not!
Charming Charlie Faux Fur Keychain Puff ($10) – What is it about these faux fur keychains that they keep popping up in boxes for young girls (and for um, old girls like me?) ? I'm not 100% sure about the black one for this theme but my daughter likes it!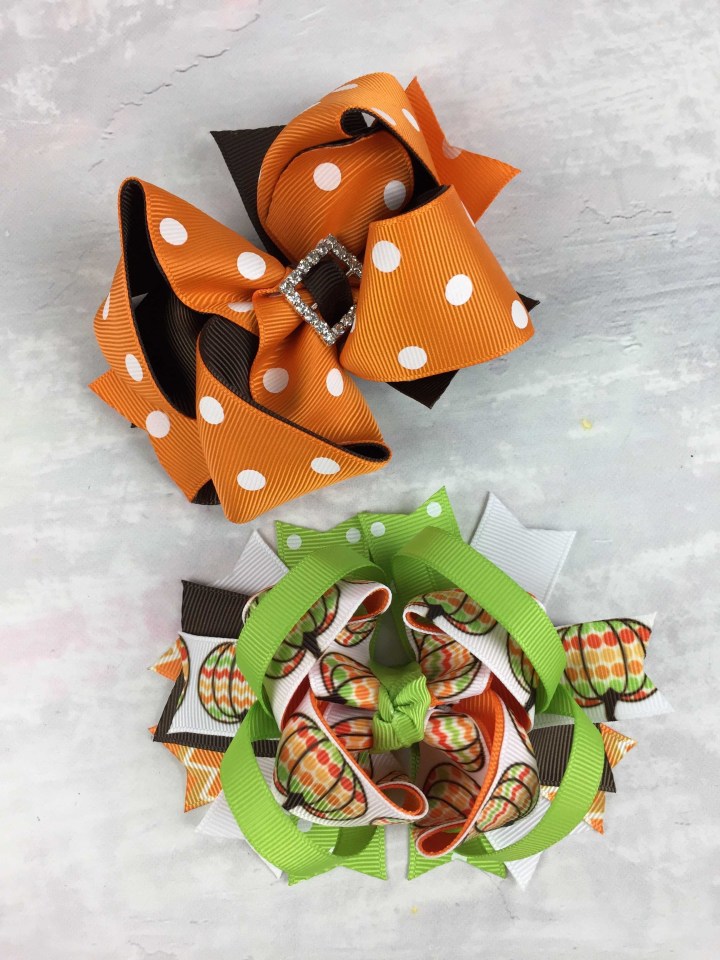 Sparkle Boutique Fall Hair Accessories ($15) – These hair accessories are very suitable for fall. We'll find a few uses for this before the winter comes.
The November Posh Pak for little girls was super cute and provided some great accessories for Thanksgiving (the box arrived in plenty of time). I can't wait to see what they do for Christmas/winter holidays!
Visit Posh Pak to subscribe or to find out more about this box!