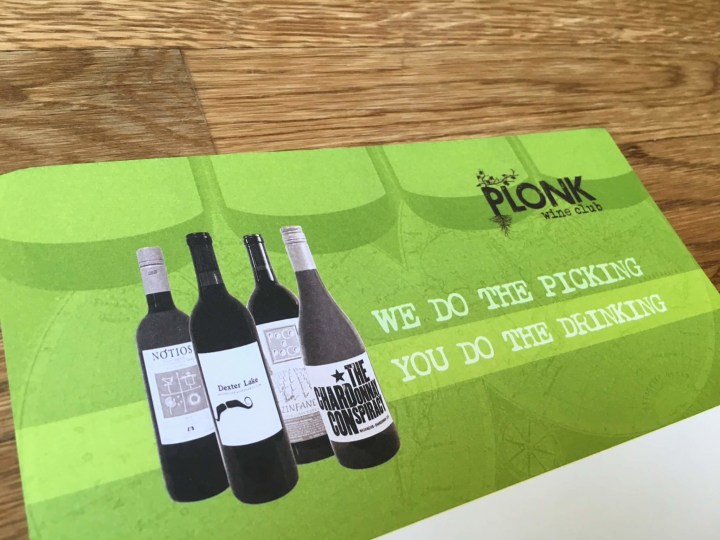 Plonk Wine Club is a wine subscription box offering 2, 4, or 12 bottles per month in either a red, white, or mixed shipment. Plonk specializes in curated artisanal, small batch, rare, and sustainably grown boutique wines.
November, y'all! Time for Thanksgiving, cute boots, and finding new ways to surreptitiously pilfer the kids' leftover Halloween candy. We are enjoying cooler weather and fires in the outside fireplace after racking up endless piles of elm leaves. So many leaves. And what better thing to do in front of an outdoor fireplace than test out some wine?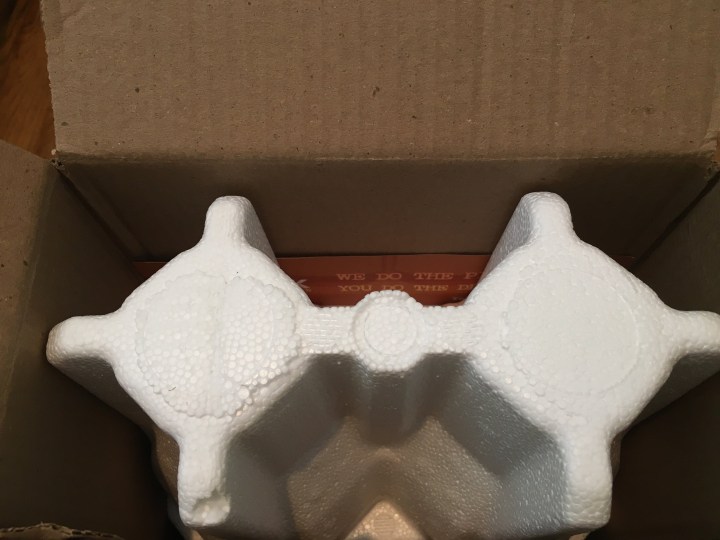 DEAL: If you want to give it a try, you'll get a free bottle in your first box – use coupon code HELLOPLONK (excludes 2-bottle 3-month clubs)!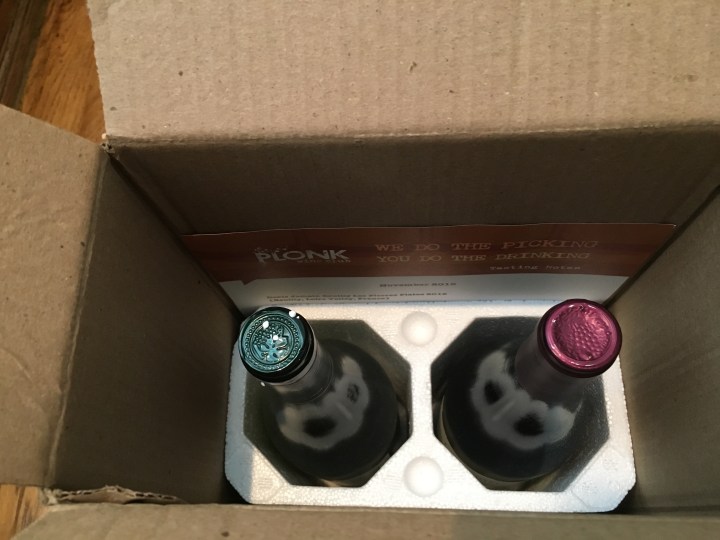 November's shipment features new upright packaging – loyal readers know that I am fascinated by the creative packaging of wine. Because I am a nerd, of course, and because Packaging Engineering is a thing and it is awesome.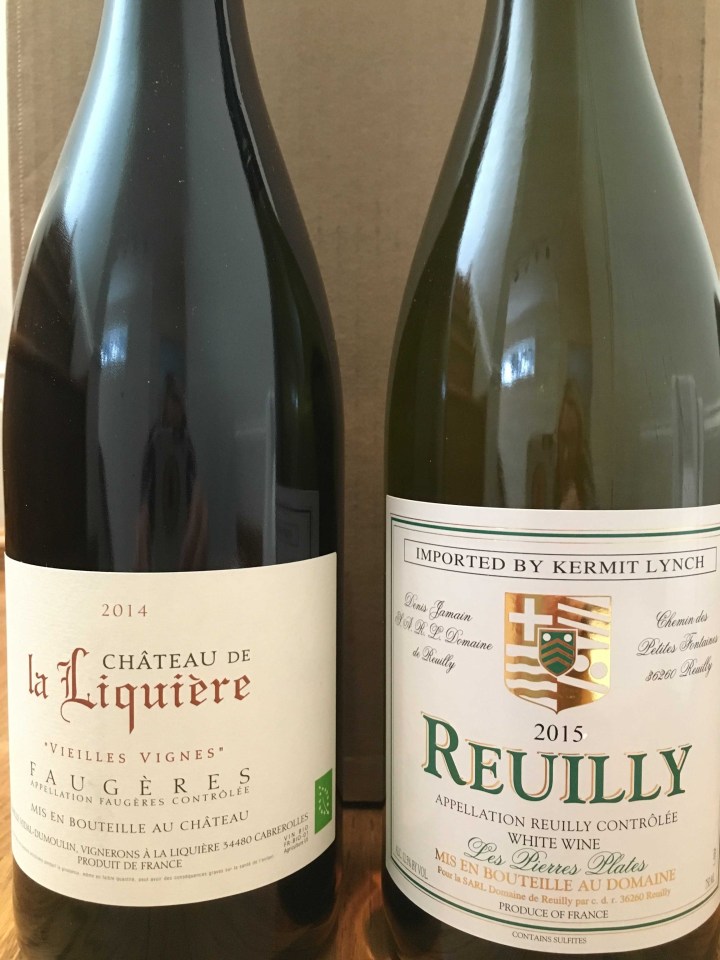 This month, I received the 2-bottle mix. Don't believe people who tell you to only drink red in the winter. Do you think French people stop drinking white wine just because the outside temperature is below 70 degrees? No, they drink what they want, and what best compliments the food they are eating. You do you – drink whatever you like.  Plonk prides itself on finding small batch, organic, and other interesting wines that you might not discover on your own. Each wine comes with informative tasting notes and recipe ideas. You can get full recipes at the Plonk website.
The first wine was the 2015 Denis Jamain Reuilly Les Pierres Plates. So many French words in a row.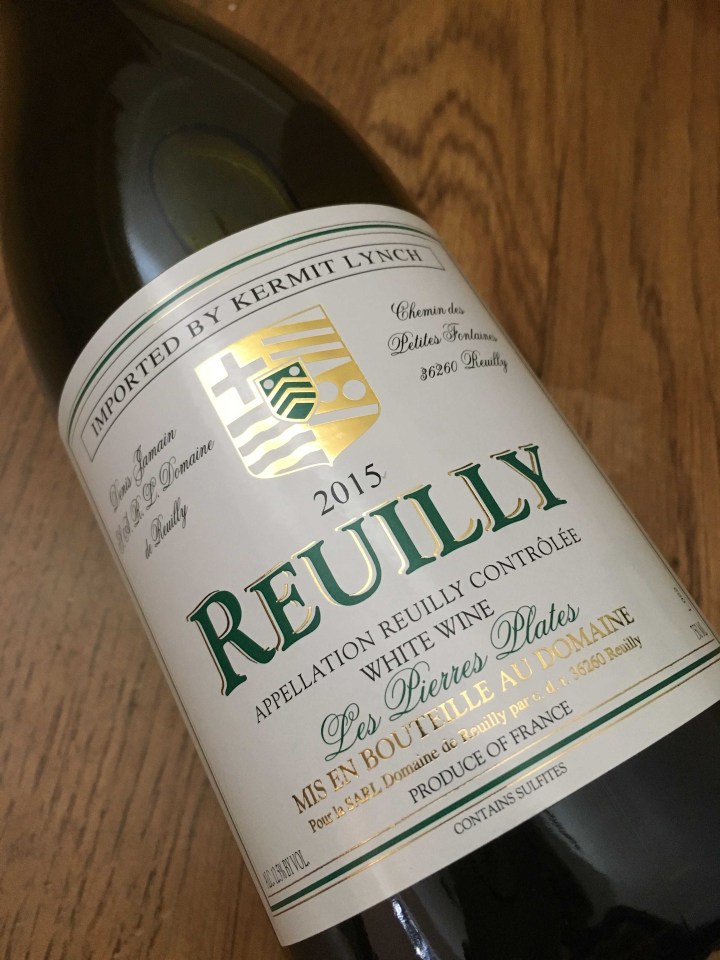 This wine is 100% Sauvignon Blanc, which has become one of my favorite white varietals. I like its crispness, and I find that it complements food better than a Chardonnay, which can be heavy. Anyway, this wine is not heavy, but it does have a slightly weightier mouthfeel than an American Sauvignon Blanc.  It is a light gold color in the glass and has a strong grassy nose. The flavor is bright and fruity, with an underlying wet-stone minerality that keeps things from turning sweet. The finish is short and fruity, with a bit of lime that lingers after the other flavors subside. You guys, this wine is DELICIOUS.  We had it with pork tenderloin and salad, and it complemented those flavors really well. We served this cold but it held up just fine as it warmed in the glass. I can't tell you how it is the next day because we drank it all the night we opened it. Really happy with this one.
Our second wine was the 2014 Chateau de la Liquiere Faugeres Vielles Vignes. This wine, our second French in this shipment, comes from the Faugeres region of France, which produces rich red wines.
Based on the tasting notes, we expected this to be a big wine.  We made chili and had the next-door neighbors over to check it out. The la Liquiere is mostly a blend of Grenache and Carnigan with some Mourvedre and Syrah thrown in for balance. It is dark purple in the glass and heavy in the mouth.  This wine hits you with herbal flavors that moderate slightly into dark berry and dried cherry. The finish is long and very tannic, staying with you as you think about whether you need another sip.  This wine is huge, but not particularly "tight," meaning that we didn't find it overly tannic or unflavorful.  It definitely needs a strong meal to stand up to it.  (Chili was okay with it but a fat steak would have been awesome). We served this at cool room temperature, and as it warmed up, the tannins moderated slightly and the cherry flavors came more to the front. Three-quarters of us liked this wine, but our mostly-Pinot-Noir-drinking-friend found it a bit overwhelming.  This is a great wine to open with your friends who really like wine. I don't typically hold onto bottles for aging, but this one might taste different if you saved it for a year or three and tried it then.  If I had a second bottle, I might give that a try.
And that was our November Plonk selection! I really look forward to getting my Plonk box each month for the thoughtful and interesting wines.  I can't wait to see what we get next month!
What do you think about Plonk?