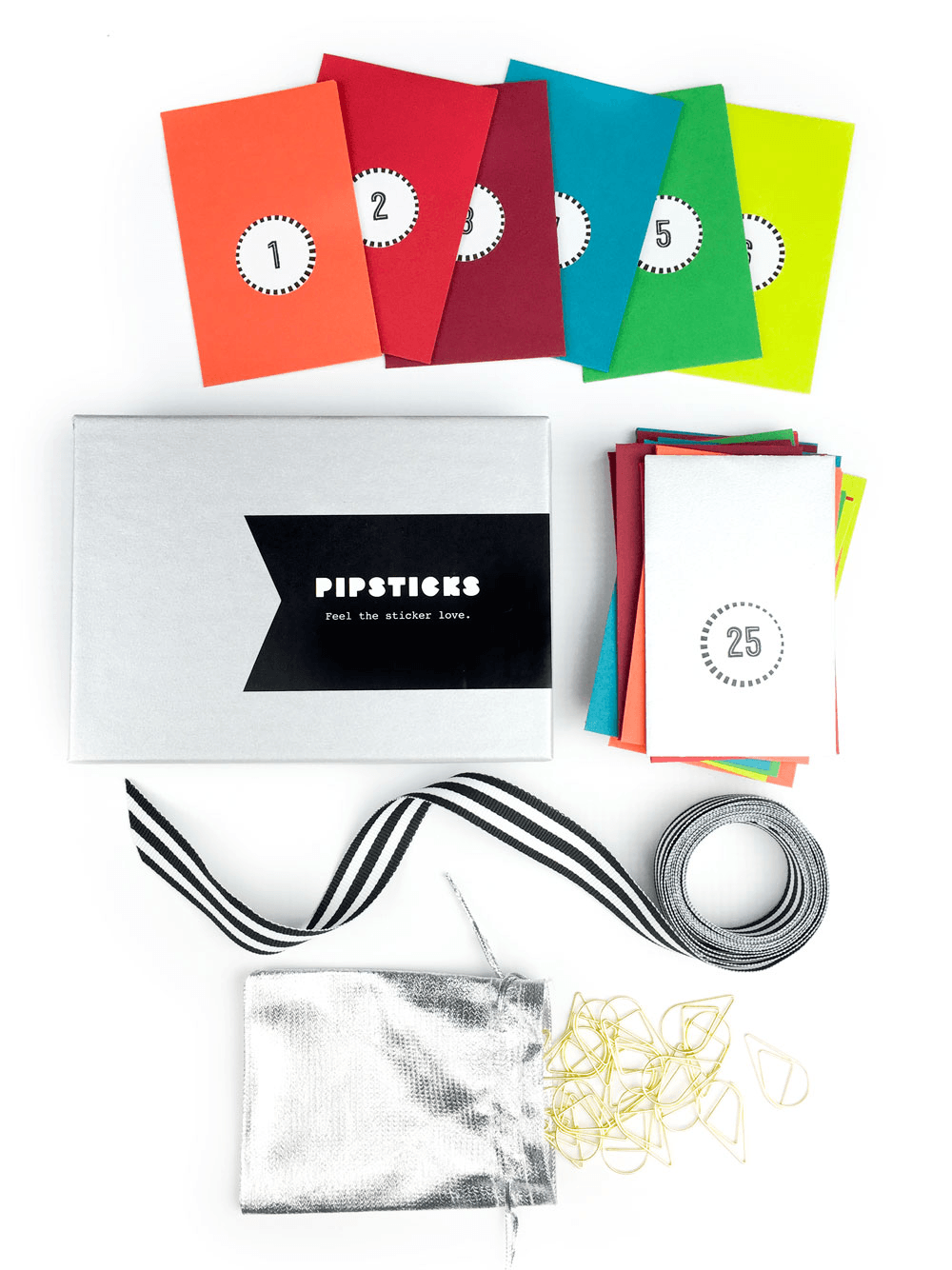 The Pipsticks Advent Calendar is available now!
This advent calendar gives you a gorgeous dose of daily sticker love in the lead up to Christmas. Its drool worthy packaging makes it an amazing gift, appropriate for any age, and will make you jump out of bed throughout the holiday!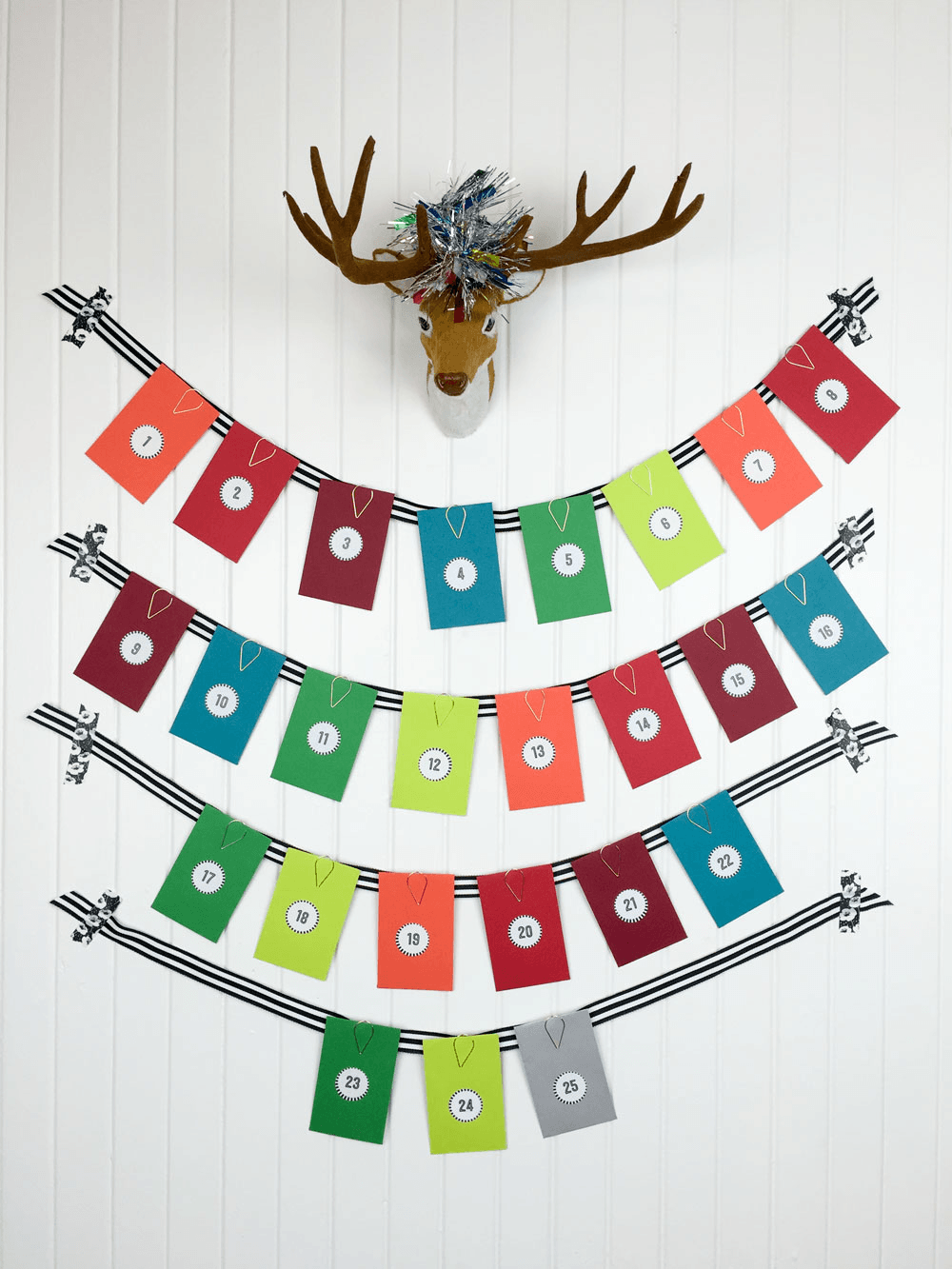 The calendar is $39.95 and includes:
Each little silver gift box comes loaded with 25 sticker-filled envelopes (each 2.25″, sealed with a sticker, and numbered), 25 super pretty gold clips, and a black and white striped ribbon to hang the envelopes (packaged in a reusable silver pouch).
Looking for even more advent calendars? Check out all our posts on Advent Calendars or find more on Amazon!