PetGiftBox is a monthly pet subscription box for dogs or cats. You'll get fun toys and a treat for your furbaby/BPF (Best Pet Friend) based on their size and weight.
It looks the dogs are celebrating the World Series!
DEAL: Save half on your first box. Use coupon code mommysplurge.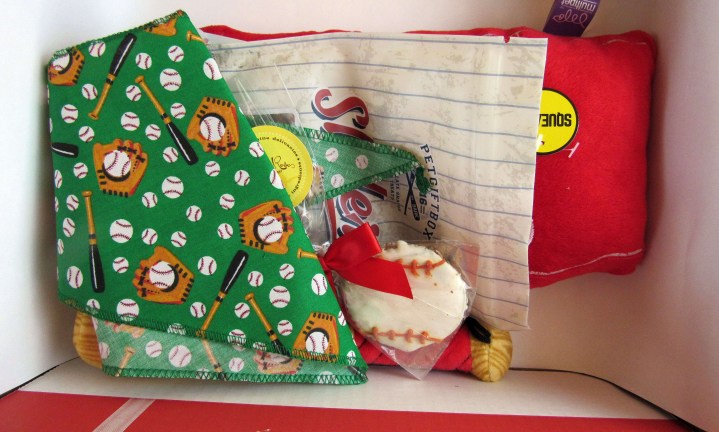 Daisy can't wait to eat the baseball cookie.
As of writing, the World Series is tied  3- 3, I think the pup on the information card is rooting for the Cubs. The October theme is Play Ball.  The information card contains the items, description, and prices.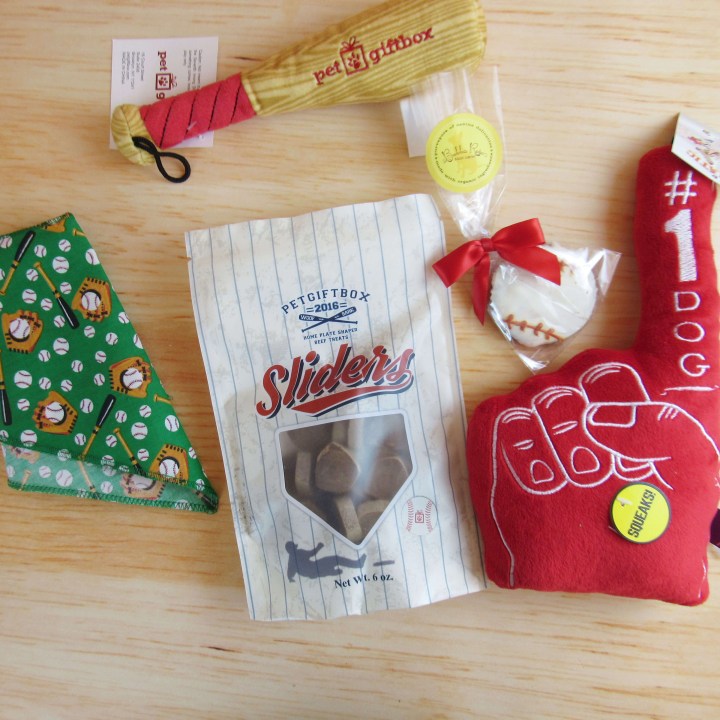 The October 2016 box will have Daisy ready to watch the World Series. I don't know what team she is rooting for, but I think it is the team that feeds their dogs the best treats.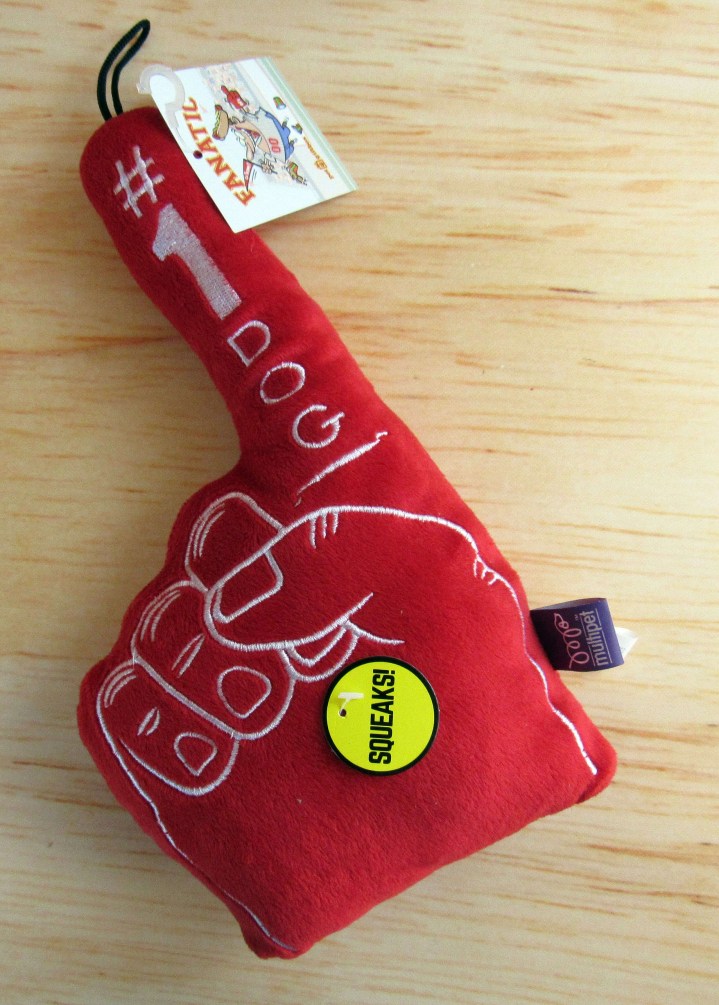 The exclusive PetGiftBox Fan Fanatic Toy ($10.99) is what every good baseball doggy needs to cheer on his favorite team. It is a soft toy that comes with a squeaker. I love that it says "#1 Dog."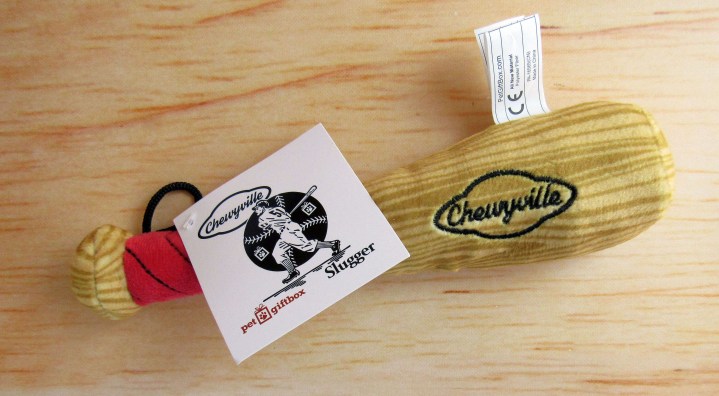 The Exclusive Chewyillle Slugger Toy ($9.99) is a soft toy with a squeaker. The squeaker is in the handle. Both toys are absolutely adorable and will be destroyed in minutes if Odie or Bella plays with them.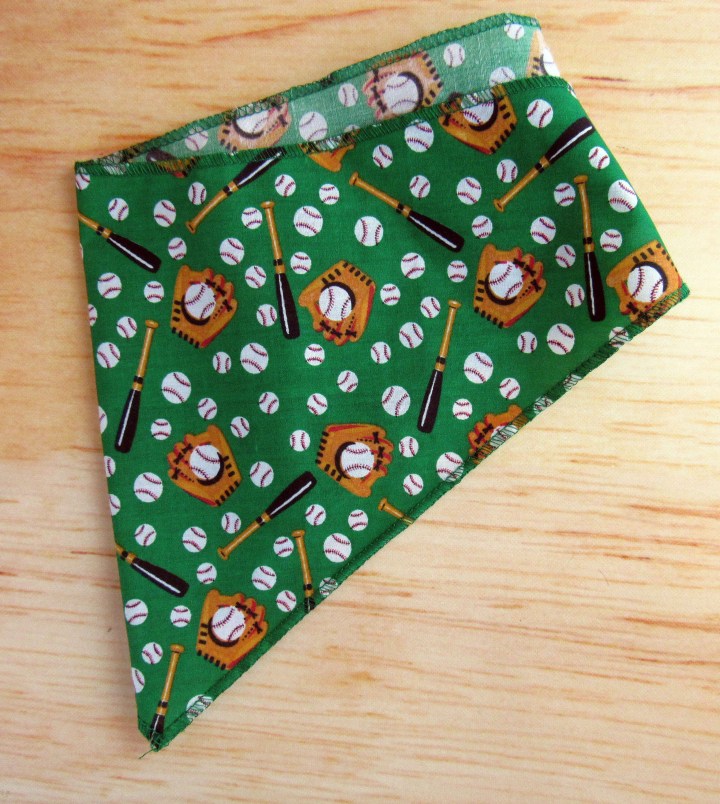 Daisy, our English Shepherd,  was a pretty girl wearing her Baseball Bandana (6.99). It fitted her neck without any issues. She pranced around the house while wearing it.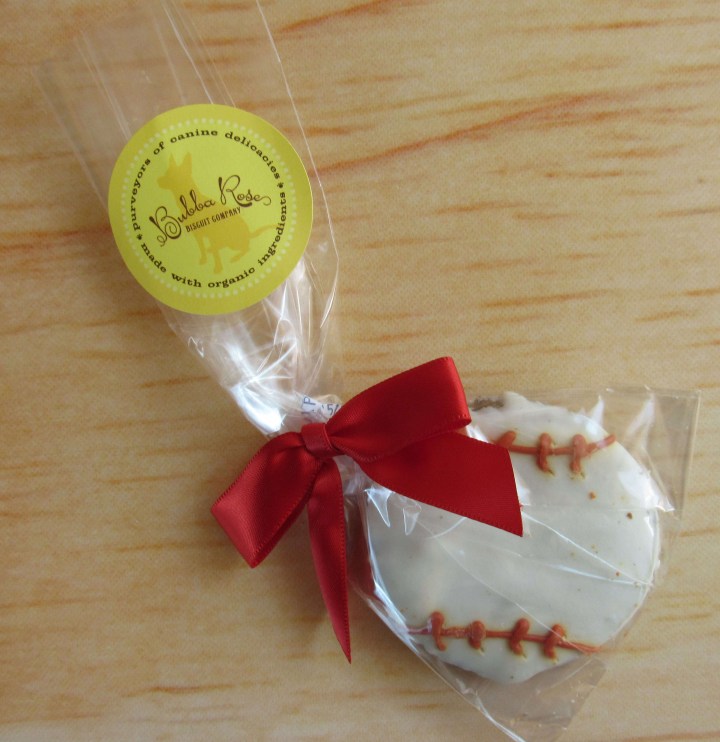 Daisy is a happy doggy because she is relaxing at the main house while Odie and Bella are working at the farm. She gobbled down the Bubba Rose Biscuit Company Gourmet Baseball Cookie ($2.65). It has organic ingredients and peanut butter in it.
Daisy is excited that she can eat the Sliders (6 oz, $12.99) by PetGiftBox because it has beef and no chicken. The Made in the USA Treats is a soft treat.
Daisy, our English Shepherd, is the reviewer. She likes to work, follow me everywhere, and take care of her "babies."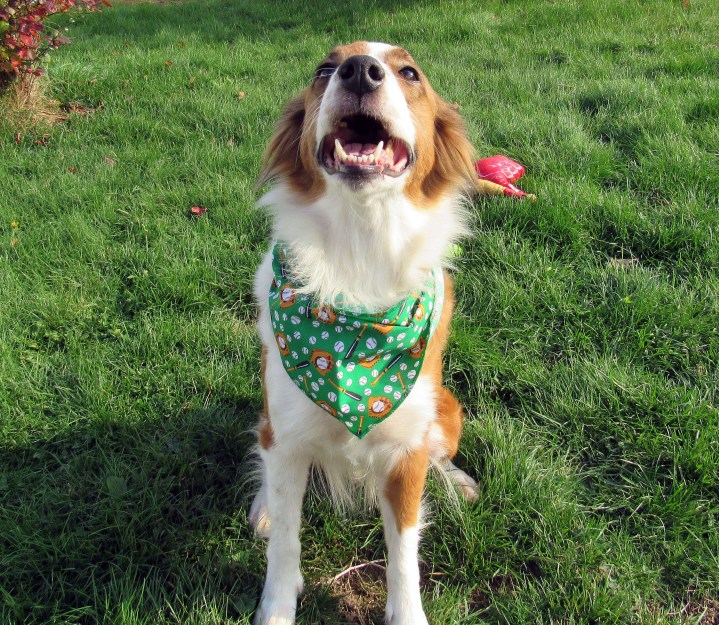 Daisy is a pretty girl in her bandana.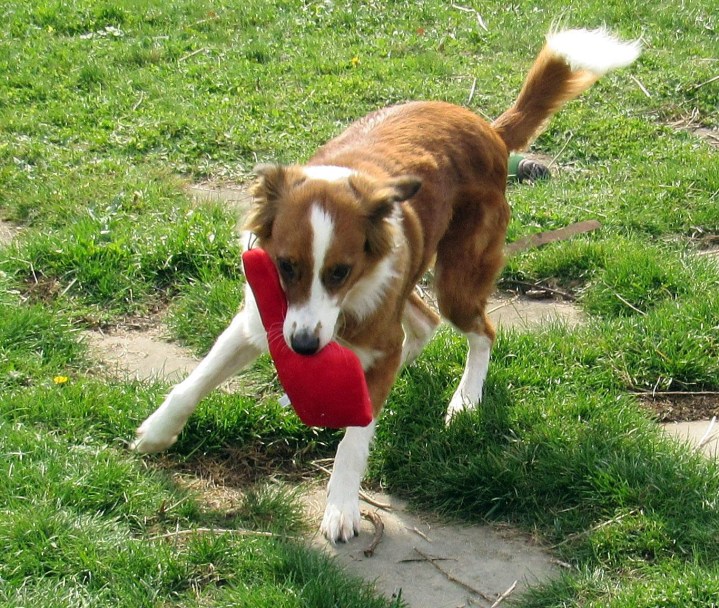 She fetched the #1 Dog Fan Toy a couple of times. She loves to run.
She's waiting patiently for the bat.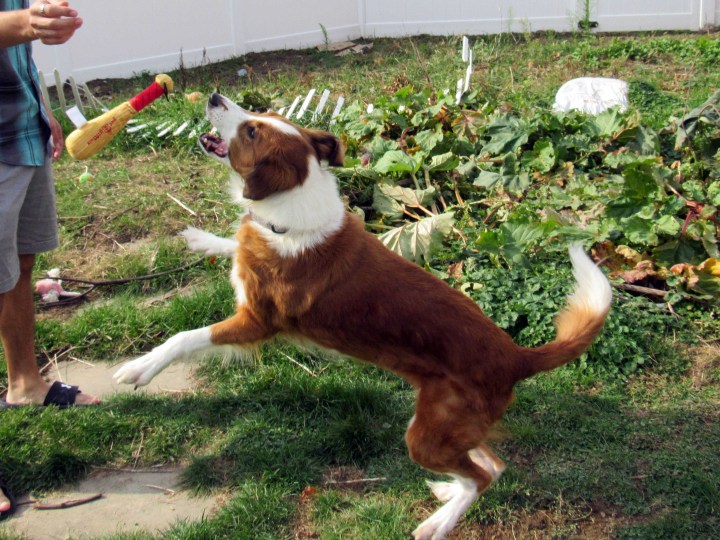 Is she going to catch the bat in time?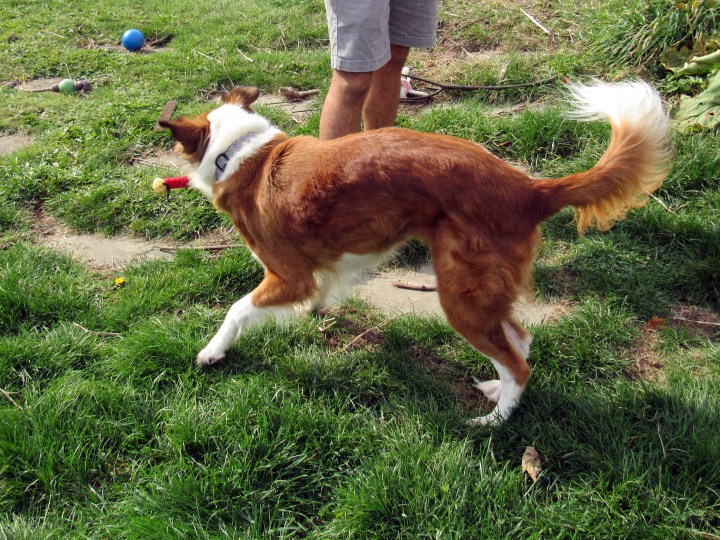 She caught the bat and is ready to run the bases.
The October PetGiftBox was a lot of fun. Daisy had a lot of tail wagging fun eating treats while wearing her bandana and playing with the toys.  The "play ball" theme was adorable and timely with the World Series.  The value is over $43.00 which is great for a dog box. It's my opinion that it's best to order a longer term subscription to receive the best value for your money.  The subscription price is $28.99 monthly and decreases to $18.99 monthly for a 12-month subscription.