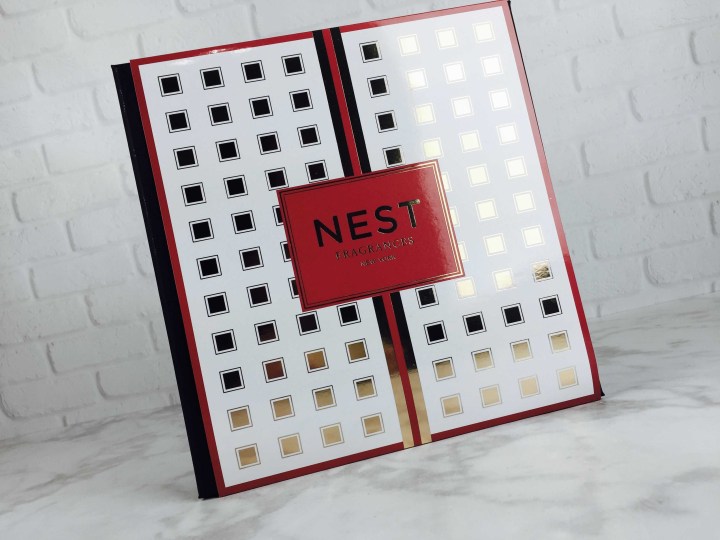 Next is a new monthly subscription from NEST Fragrances! In every box you'll get a classic and a votive candle, curated based on a single seasonal theme or fragrance, plus a bonus surprise gift, all packaged in a beautifully giftable box!
This subscription is $56 per box, but you must subscribe for 3 or 6 months at a time. You can see the upcoming scents on their site, so it makes it a little easier to decide whether or not you'd like to sign up.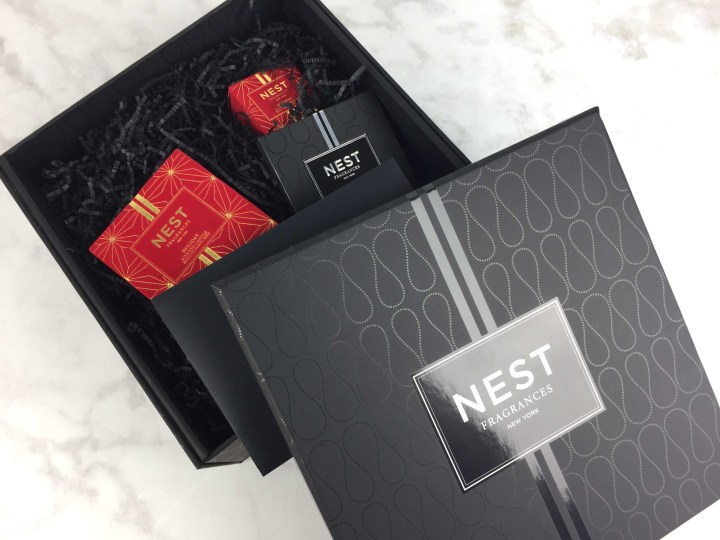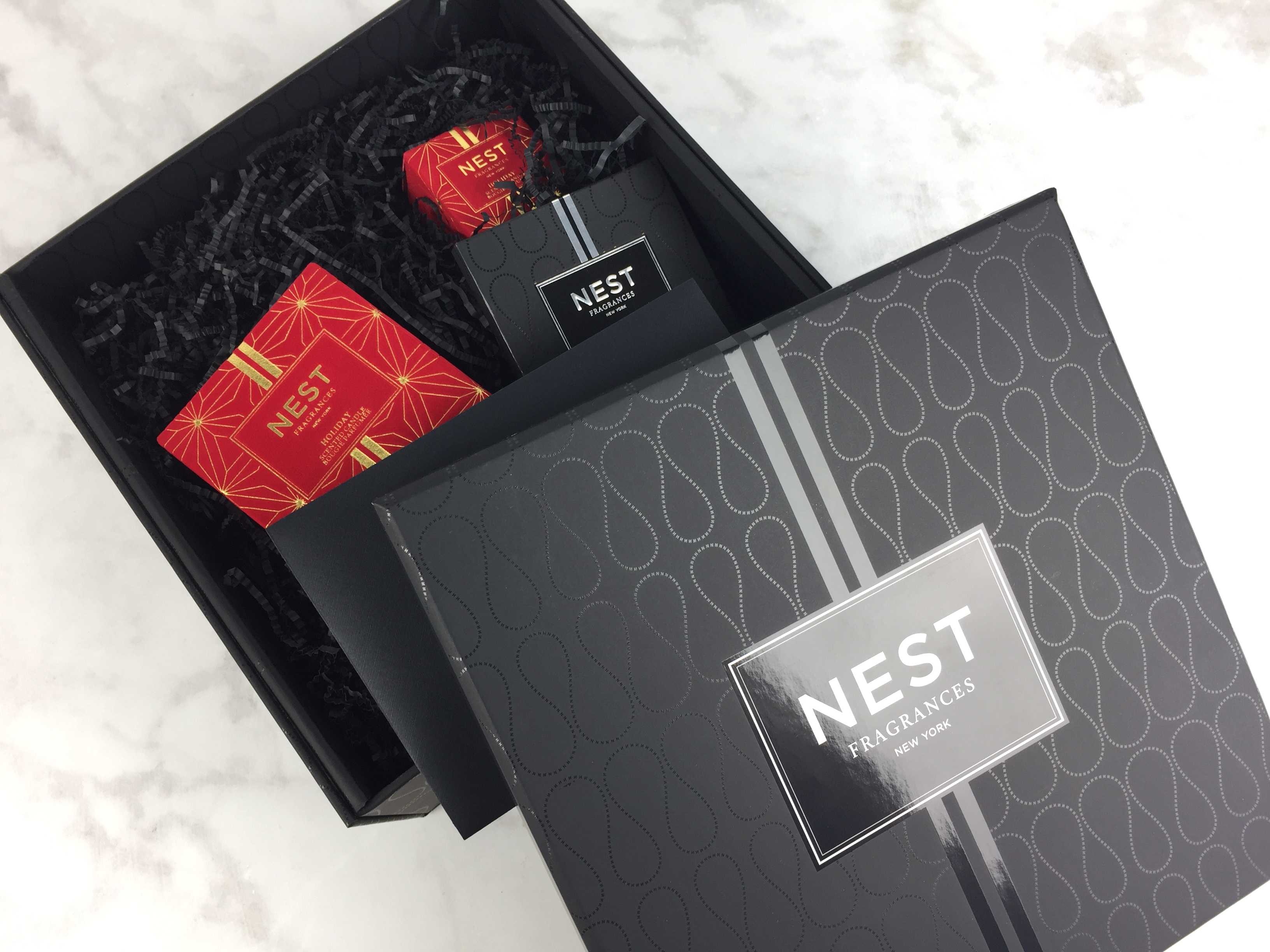 This box! If there's one thing I expect with a high end subscription, it's that it should have great packaging, and this one definitely does.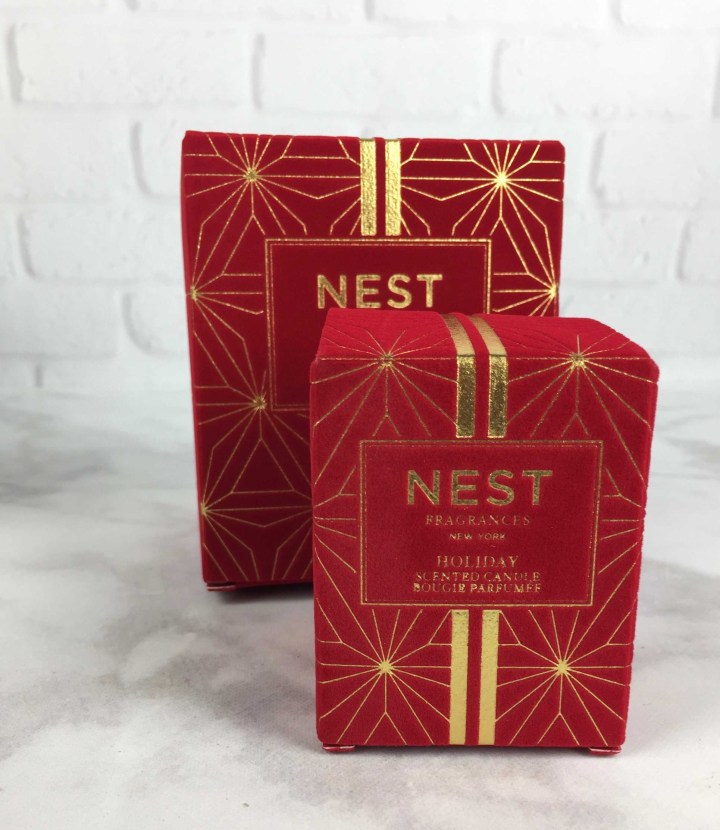 The velvet gift boxes on these candles are so pretty! This subscription is designed as one cohesive gift, but if you don't like the scent or need a gift in a pinch you can totally break it up and gift one of the candles.
The fragrance of the month for October is HOLIDAY. According to the card, the mood should be "Celebratory."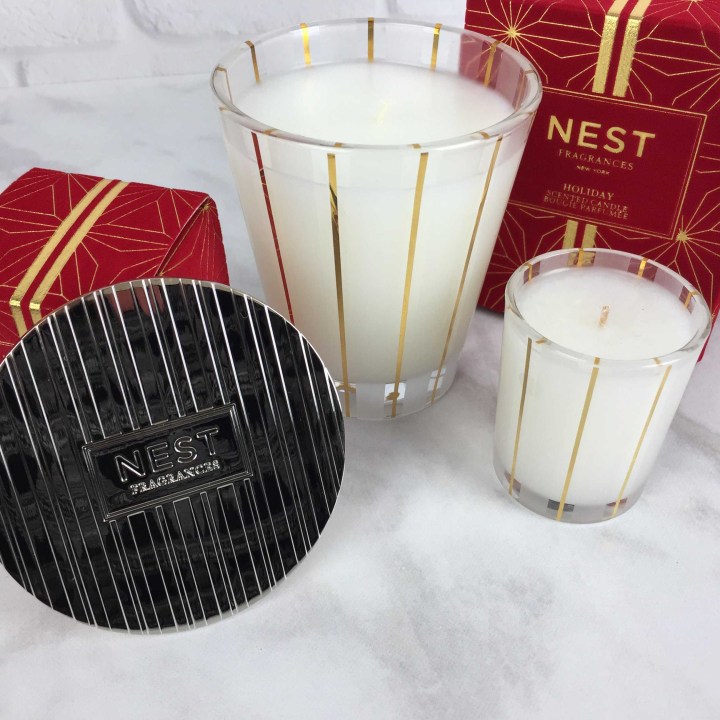 Everything in my November box!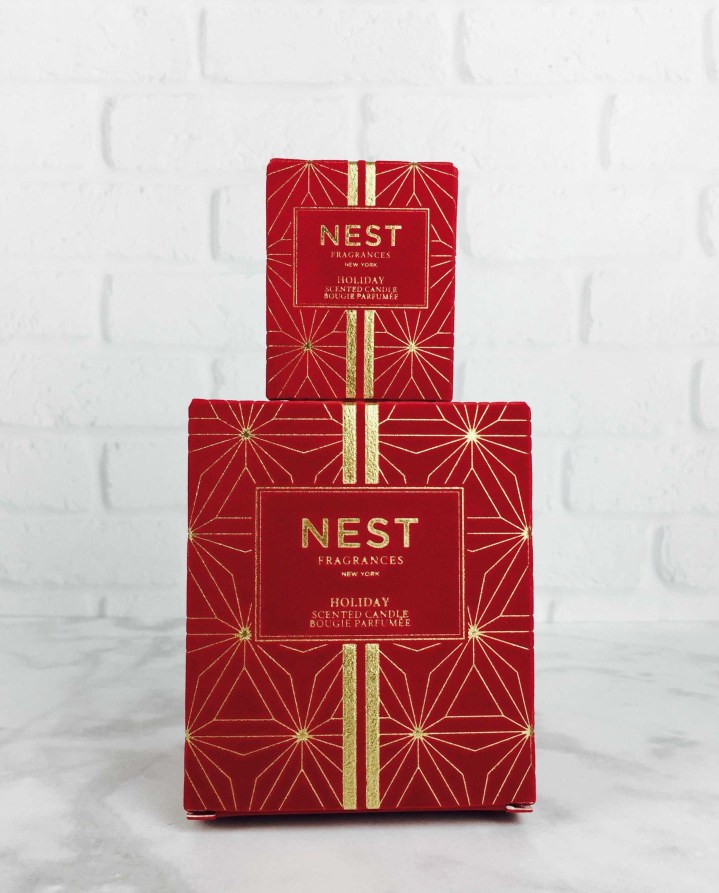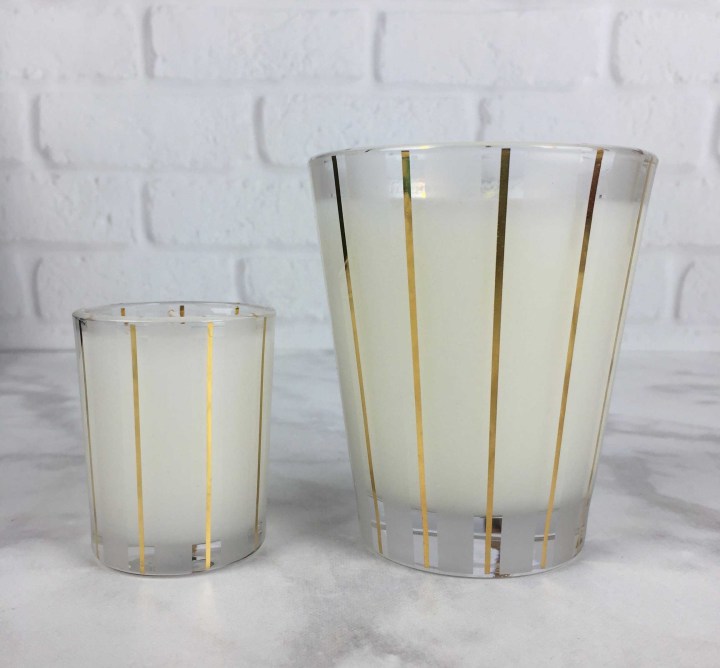 Nest Fragrances Holiday Votive Candle ($16) I knew this was a holiday scent (because, "Holiday") but I wasn't sure what it would smell like at all! The scent is described as pomegranate, Mandarin orange, pine, cloves, and cinnamon with a hint of vanilla and amber. The votive candle has about a 20 hour burn time and comes in a container with the same design as the classic candle.
Nest Fragrances Holiday Classic Candle ($40)These scents filled the room without being lit. It certainly smells like holiday, in a sort of exotic church sort of way! The classic candle has a 50-60 hour burn time and comes in a beautiful glass jar.
One super important thing to note – the wax in these candles is exceptionally soft, and that's intentional – it releases more of the awesome fragrant scent!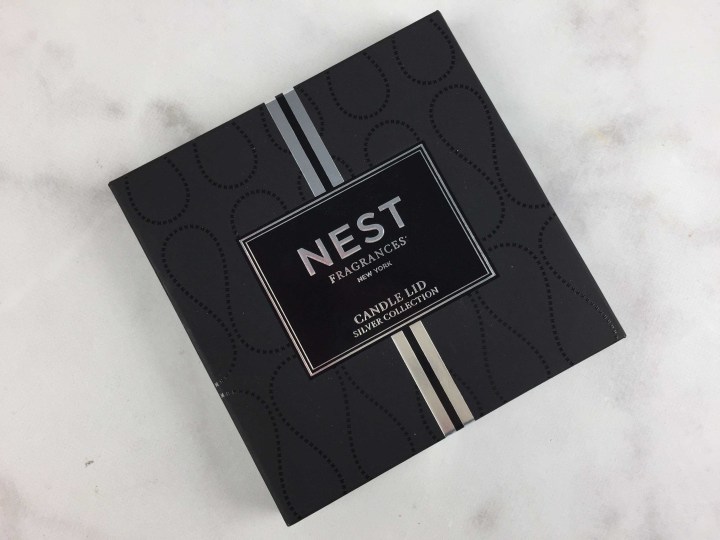 Nest Fragrances Silver Classic Candle Lid ($22) I had hoped in my first review that we might see candle accessories as the bonus item, and my wish has been granted! (Last month was a matching hand soap.)
The candle lid is pretty and helps extinguish candles as well as keeps them free of dust.
My only complaint is that it really didn't match the candle this month, but it will go nicely with some of the candles in the first quarter. The value of this box is $78, which is great for a $56 purchase price, and everything is packaged so lovely, it's very hard to resist, especially since it makes your home so luxe and yummy!
Since you're in for three months, I really like how you can preview the scents, too. Next up –  BIRCHWOOD PINE!
Visit Next by NEST Fragrances to subscribe or find out more!