Nerd Block Jr is a subscription box for boys or girls ages 6-11 (you pick the box – boy or girl) that is a monthly surprise of fun little toys for kids. They're part of the Nerd Block Family – check any of them out here. Since I have two boys we get the boy box. However, we have gotten the girl one before and really liked it too. Check out the new snazzy boxes! They are so bright and colorful and feature all of our favorite characters.
The boxes now include a shirt! This was the first month with the shirts included and I couldn't wait to see what it was.
DEAL: Save 15% on your first month with coupon code HelloSub16.
First look in the boy box for October and I could see the shirt right on top. I also included some of the inside of the box to show that the pattern goes through the whole box.  I really love the colors and their vibrancy.
The information card provides a list of all the items included in the box.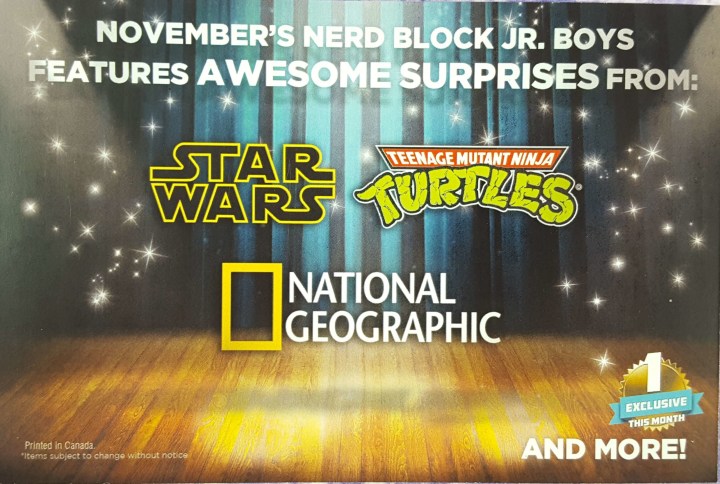 Your little boy will surely love what Nerd Block Jr. for Boys has come up for next month: Star Wars, Teenage Mutant Ninja Turtles, and National Geographic. I have to say I'm intrigued by the National Geographic inclusion and can't wait to see what they include. The box will also have 1 exclusive item included.
Everything in the October 2016 box!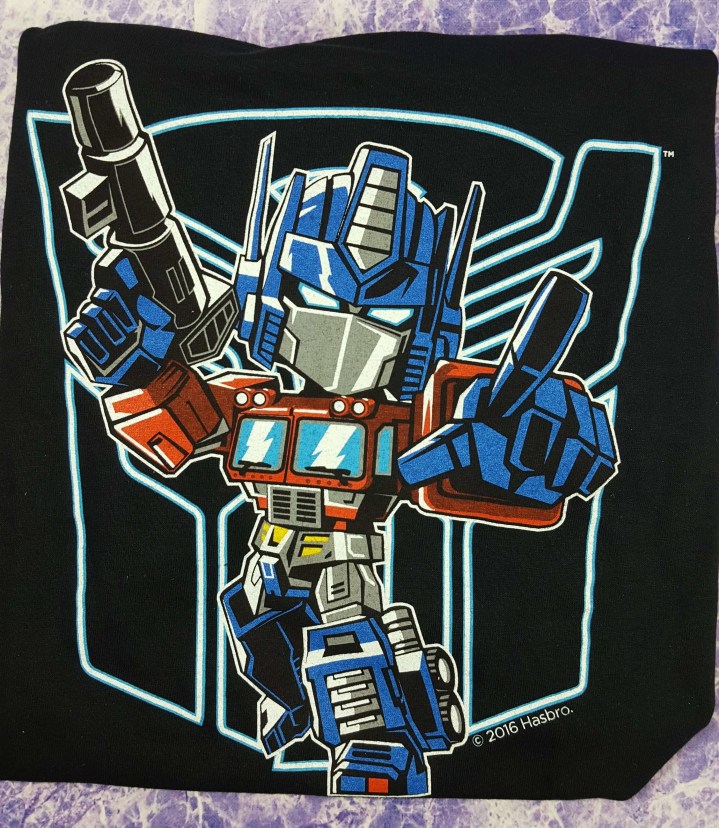 Transformers T-shirt from Shirtpunch – This is the first month that Nerd Block Jr. is including a shirt and I think they did a great job. While Transformers aren't the most popular character right now, all the boys I know love to play with them and mine are no exception.
I also went to look on the Shirtpunch site and they do not seem to have kid sizes listed for sale so these are really exclusive. I don't know if they are going to start making kids sizes or if they are just for Nerd Block but I've gotten Shirtpunch shirts in my other boxes and they have always washed and worn great so we will get lots of use out of this one.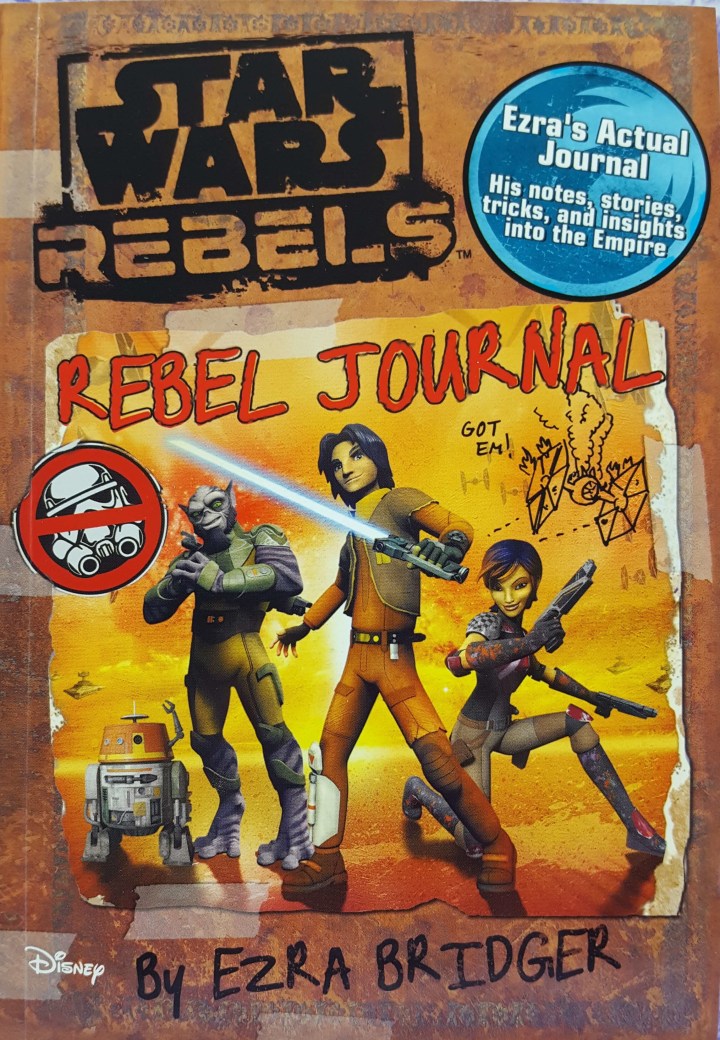 Star Wars Rebels Ezra's Journal ($6.88) – We love Star Wars and books so this is a big hit. The pages of this one are nice and thick and there are lots of sketches and notes included in it.
Ezra Bridger is a 14-year-old con artist and small-time thief. He has little trust for anyone, but that changes when he meets the Ghost crew, a small band of rebels fighting back against the Empire. Follow the adventures of Ezra through this replica of his own journal!

Experience the adventures of one of the main characters from Star Wars Rebels through their own writings and sketches. Find out the thoughts and secrets behind the action in episodes from season one of Star Wars Rebels. Plus there exists an extra section in the back of the journal to record your own secret codes and plans for strengthening the rebellion!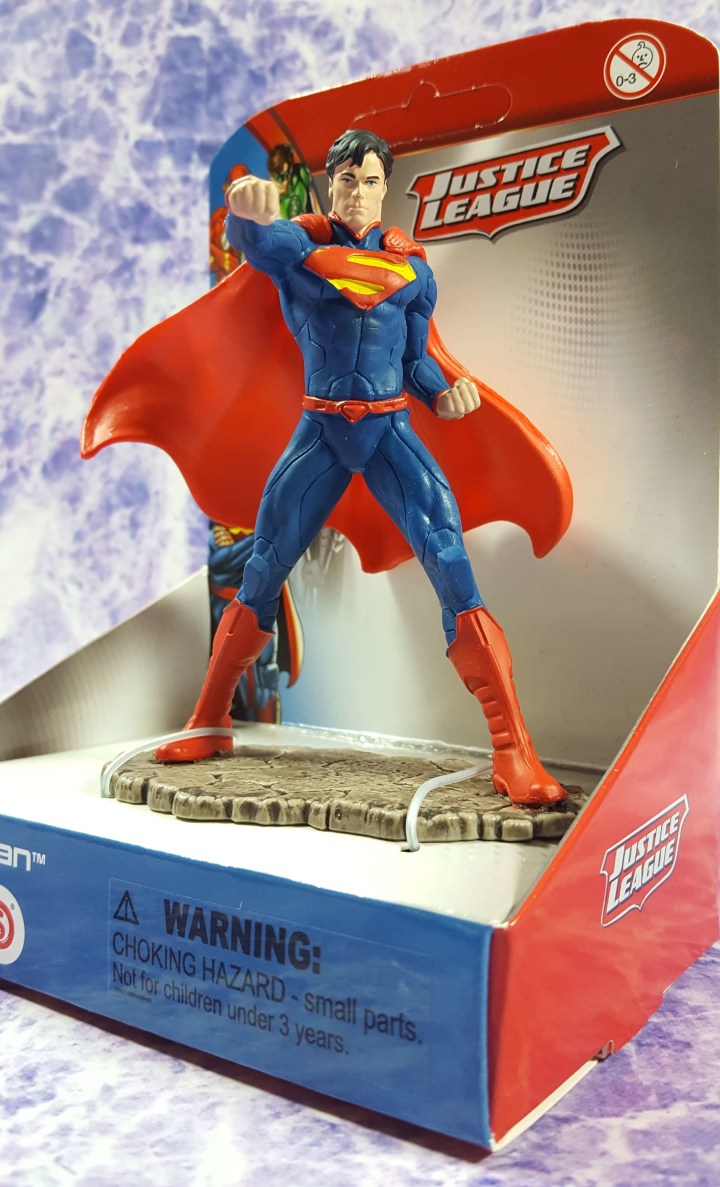 Fighting Superman Figure ($4.99) – My youngest loves all figures and this one is going right in his collection. He will spend hours playing with them and setting up Epic Battles and telling me who beats who, etc. This month's box included a variety of DC Super heroes but we are happy with Superman. We actually don't have many Superman things, so it is a fun addition.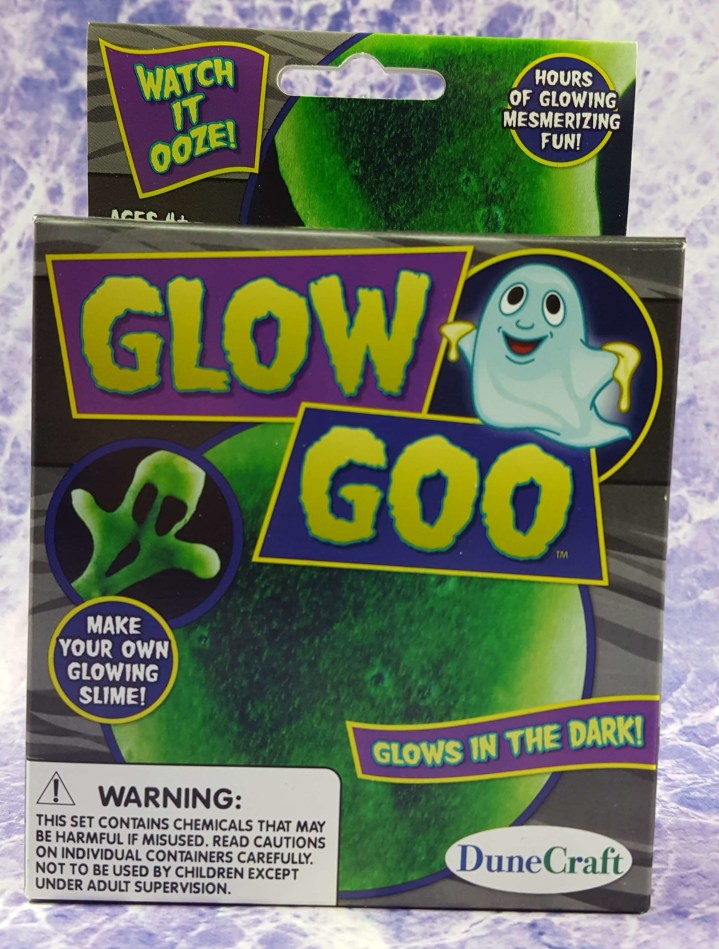 Glow-Goo ($4.99) – A nice nod to it being October and Halloween. This is a glow in the dark goo. We can't wait to  make this one and play with it. It will look great in our Halloween display.
Spiderman vs Sinister 6 Hot Wheels ($9.89) – We always love cars in my house and this one is shiny and bright. The boxes this month included 1 of 9 different cars all in this series.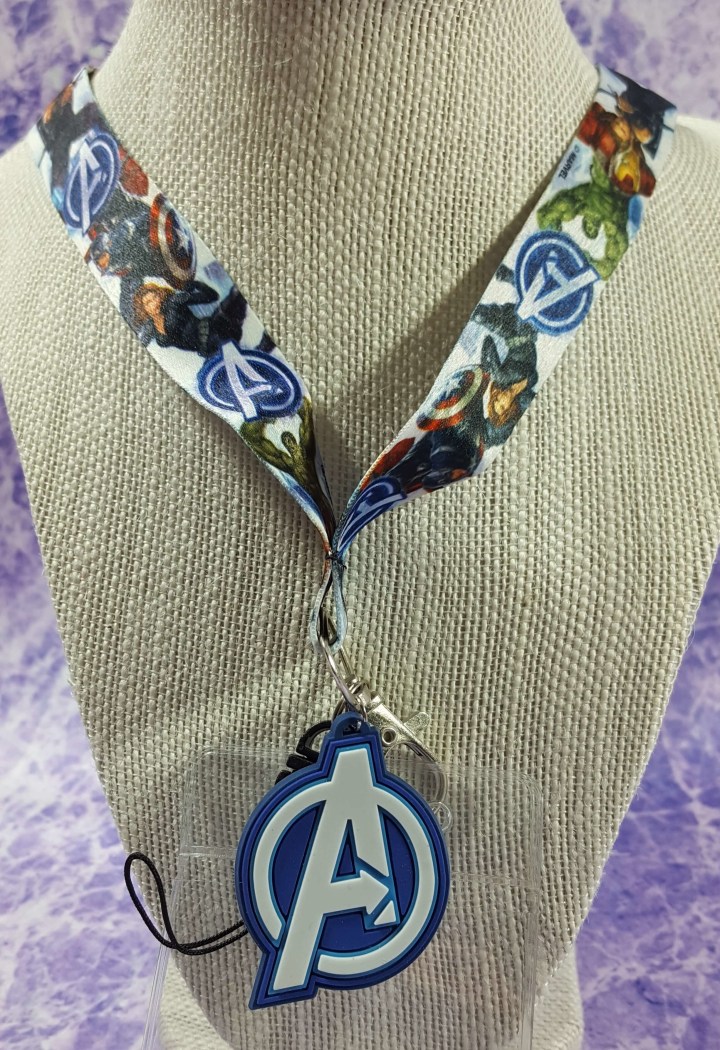 Avengers Lanyard – The boxes either came with the Avengers or Spiderman and we would have been happy with either but I'm loving the Avengers one. Of course, it now has a Pokemon card in it but in my house, everything is better with Pokemon cards in it so all is good.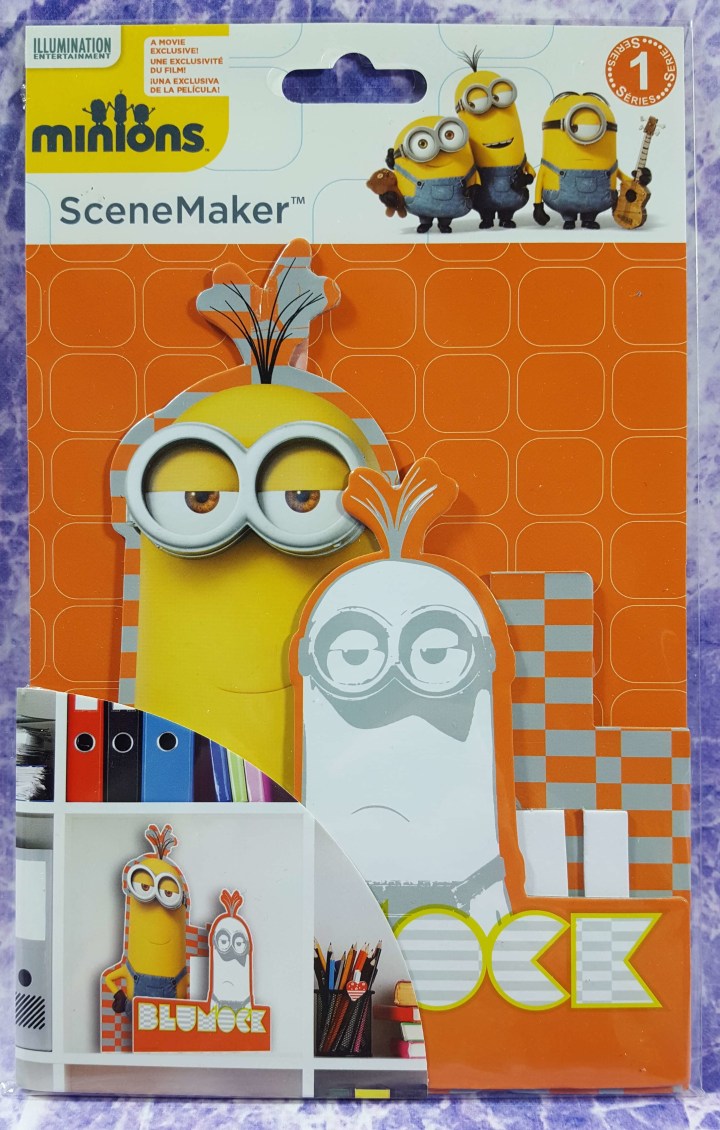 Minions Kevin Scenemaker – One of three scenes were included in this month's boxes and they are a pop out decoration to put on a shelf. We are actually getting my youngest son a bedroom upgrade and a new desk for Christmas, so I stashed this one aside for him.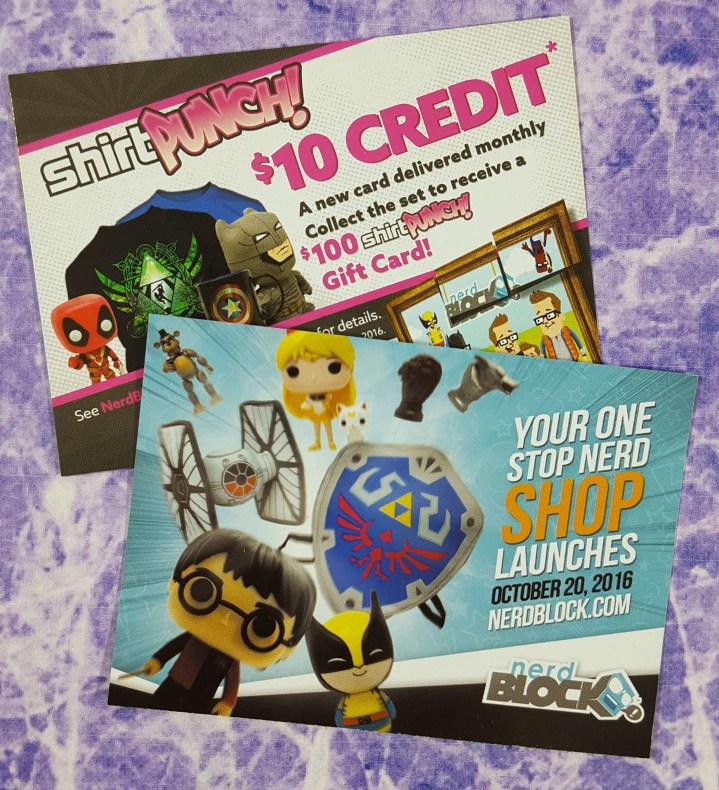 There's also a $10 coupon included when you purchase from ShirtPunch! Shirt Punch has shirts as low as $10 (shipping $6), so you can get a shirt around $6, which is an awesome deal.
Another great month for Nerd Block Jr. I love that they are starting to include a shirt in each box and my boys are going to love them. Character shirts are always in with the younger kid set and we have so many here but we can always use more.  I like the little nod to Halloween this month which while it isn't a fandom it is fun and we love science projects here especially ones that are easy to pull together. I can't wait to see how this box keeps going with the shirts and what other goodies they will include.
What did you think of this month's Nerd Block Jr?