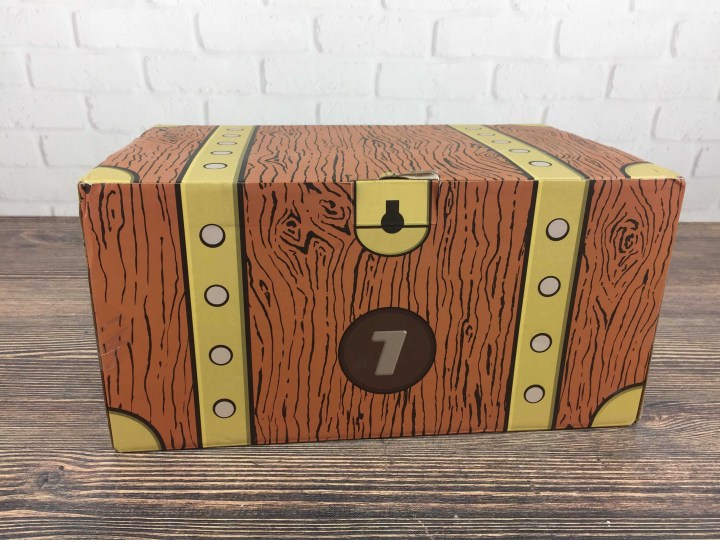 Lootaku has announced some changes!
#1 They are Skipping January
As the subscription period for our December box comes to an end, we would like to share with you the upcoming changes for 2017. First off, there will be NO January box. That means the subscription period will start again on January 1st for our February box, and there will be no subscription period for the month of December. Here are the reasons for this:

1) Main Reason: There was a lack of interesting items after our December Dragon Ball box, so rather than throw together a random mix of mediocre merchandise for January, we'd rather skip a month in order to put together a better box for you guys.

2) As you guys know, our October box was shipping out really late due to manufacturer issues, and our December box will ship out late as well due to release dates on some new items. These two months have kind of messed up our shipping schedules and skipping a month let's us put everything back on track. Chinese New Year holidays are also in January so this let's us avoid the possible issues that this lengthy holiday may cause to our shipping times.

What this means for current active subscribers:

Absolutely nothing! Your subscriptions will all be changed to auto-renew on January 15th instead of December 15th so essentially every subscriber will have an auto-skip month applied. We will reveal our February box theme on January 1st as usual.
Normally I am quite wary of a box hiatus (they rarely come back!) I think it's a good idea for this box to skip January given the Lunar New Year.
#2 Pricing Change
Our box is one of the most expensive subscription boxes out there for international subscribers as we're based in Asia and shipping costs are extremely expensive. While we cannot bring down the shipping cost, we continuously try our best to bring extra value to you guys.

Starting from our first box in 2017 (February box), we will be reducing the cost of our box by roughly $5-10 (exact amount to be confirmed later). The items and value within the box will be unchanged, and we hope this lower cost helps make this box more affordable for you guys!

All subscribers will have their future billing after 2016 changed to the reduced pricing automatically. All subscribers on multiple month subscriptions that have unsent boxes will have the difference in pricing refunded back to them for all unsent boxes.
#3 Loyalty Rewards
Many of you might have noticed that we sometimes have "upgrade" items inside our boxes, that is either an extra item, or replaces one of the items inside with a higher value item. Before, all subscribers had an equal chance to win these upgrade items, which we feel is slightly unfair to subscribers that have been with us since day 1 as they should have a higher chance to win these than new subscribers that just buy one box and unsub.

So how the new system works, is that all subscribers will get one entry into winning any upgrade item PER box they have ever bought, including past boxes in our shop section. For people on multiple month subscription plans, you will only receive extra entries for the current month + previous months. For example, if you are on a 6 month subscription plan, and you have received 3 boxes, then you will get 3 entries for those 3 boxes plus 1 for the current month for a total of 4 entries.

The loyalty rewards also extends to future competitions and lottery draws we will have:

1) Extra entries for upgrade items in our boxes

2) Extra entries in lottery draws

3) Future discounts

4) First chance at special promotions
DEAL: Save 5% when you use this link and code DISCOUNT5.