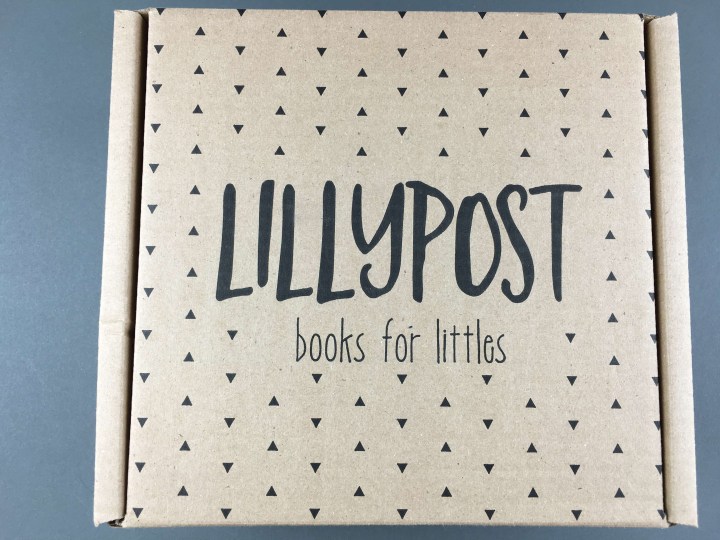 Lillypost is a new monthly subscription service that sends children's books to your home. When you sign up, you can elect to receive either 5 board books for children 0-2 years of age or 4 picture books for children ages 3 and up. All books arrive individually wrapped, and each package also includes a few bonuses–like stickers–to excite children everywhere. Subscriptions cost $26 each month, with discounts available for longer prepaid commitments. Lillypost will donate one book to a child in need for every box that it sells.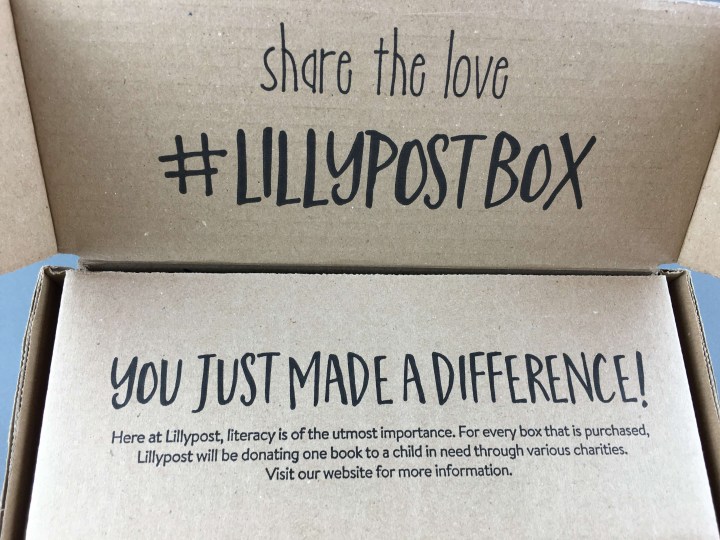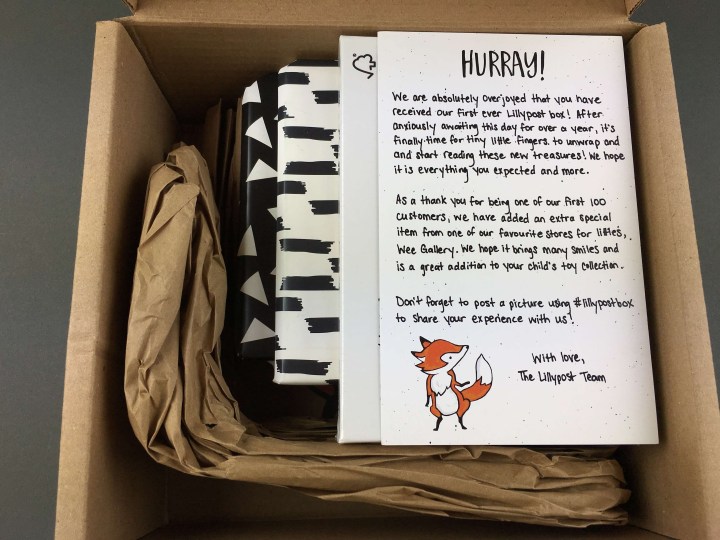 Lillypost is brand new and decided to kick off their subscription with a bang: they included an added bonus toy in their inaugural shipment as a special thank you for early subscribers.
Lillypost's October 2016 Board Book Box included five individually wrapped books, stickers and a special collection of high contrast pictures for children.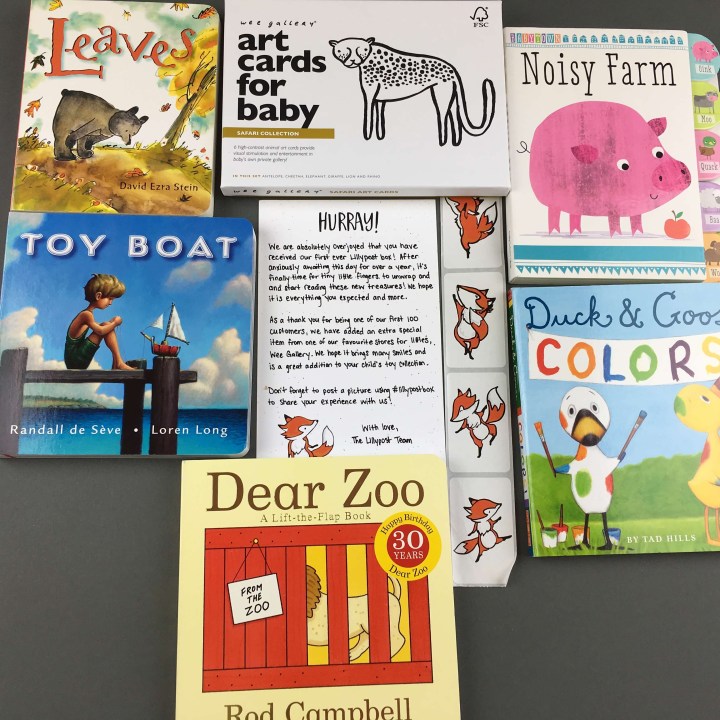 The included books were: "Dear Zoo" by Rod Campbell, "Toy Boat" by Randall de Sève, "Duck and Goose Colors" by Tad Hills, "Leaves" by David Ezra Stein and Babytown's "Noisy Farm."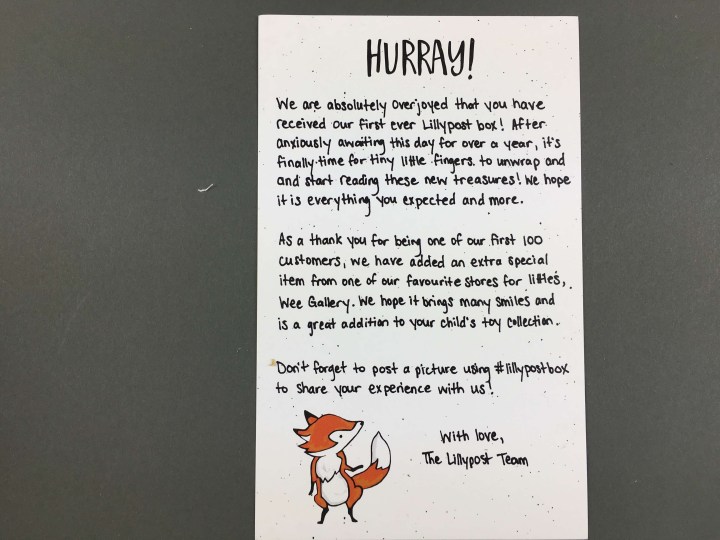 The enclosed welcome card was lovely. I can tell already that a lot of time and effort went into making sure their official launch went well.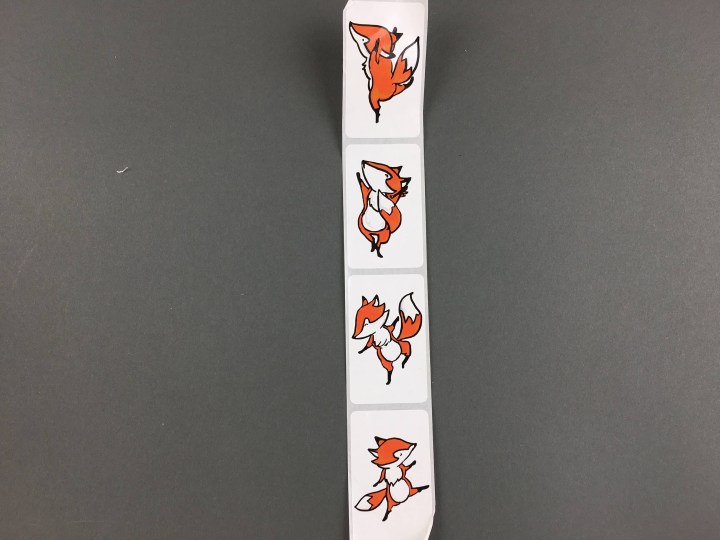 The enclosed stickers were a welcome treat. My daughter claimed them for herself and wore them proudly for the rest of the day.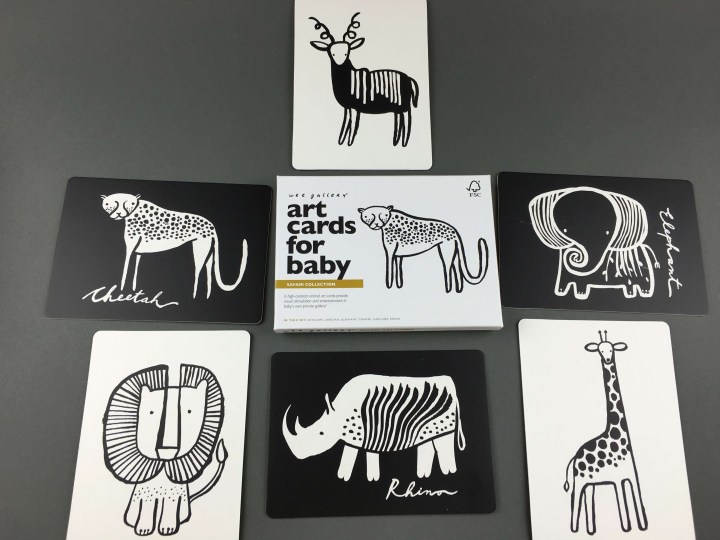 My daughter loved these Safari Art Cards for Baby ($13.99). The stunning black and white illustrations were an excellent choice for kids of all ages (including me!). Whereas babies would love the high contrast of the black and white, my daughter loved using these cards to learn more about African animals and how to pronounce them.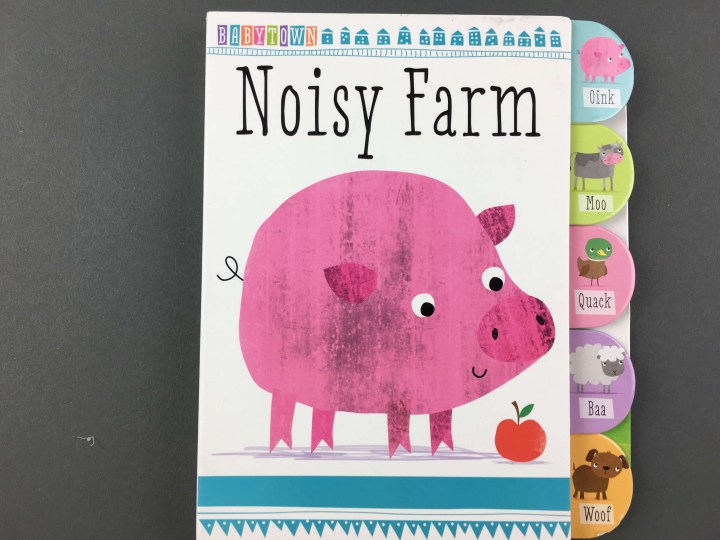 My daughter loves telling me about the sounds that different animals make, so Baby Town's Noisy Farm ($5.99) was a huge win for us.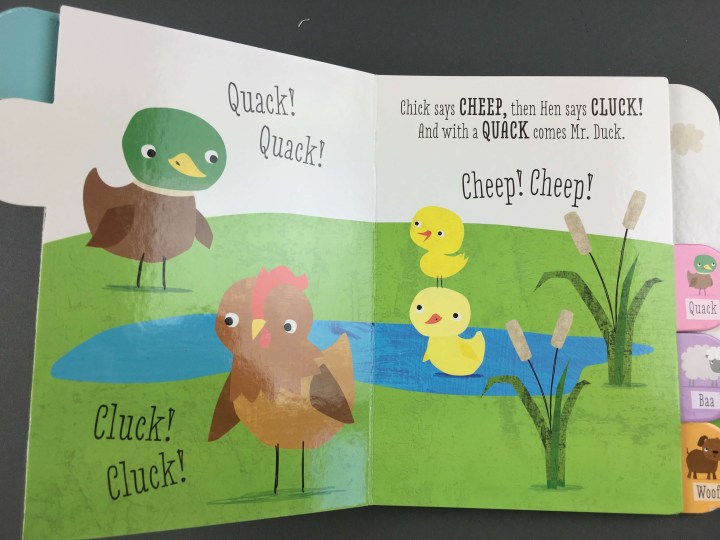 The rhyming text was lovely, and my daughter giggled every time I made an animal sound. We read this eight times in a row before moving on to the next book.
I adored "Leaves" by David Ezra Stein ($4.66). Although my daughter was less interested in this book than some of the others right now, I'm confident that as time passes, this will become a favorite of hers as well. As I was reading it to her, my son came over and snuggled with me; he enjoyed it very much.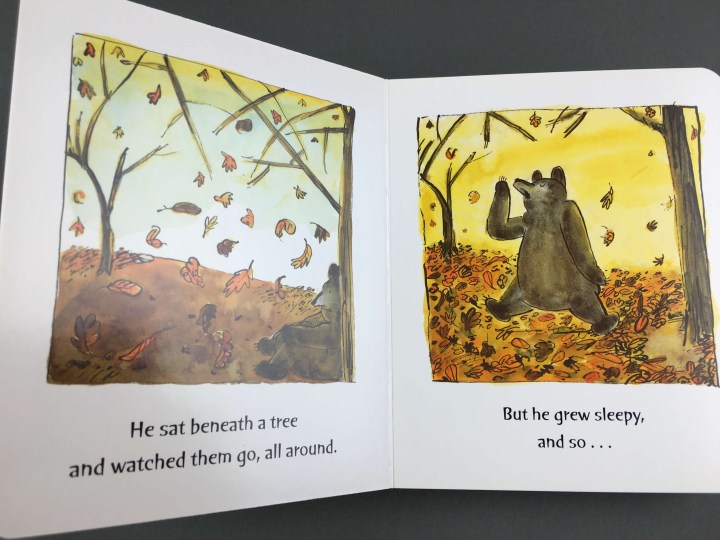 In this book, a young bear experiences fall for the first time. Concerned and bewildered, he tries to put all the leaves back just the way they were…to no avail, of course. After hibernating, he awakens to find spring has come. As he welcomes the new growth leaves on the trees, the leaves seem to welcome him in return. On one level, I thought this book provided a nice introduction to the seasons. On another, I liked how the book instilled hope even in the face of bewilderment, concern, and desperation.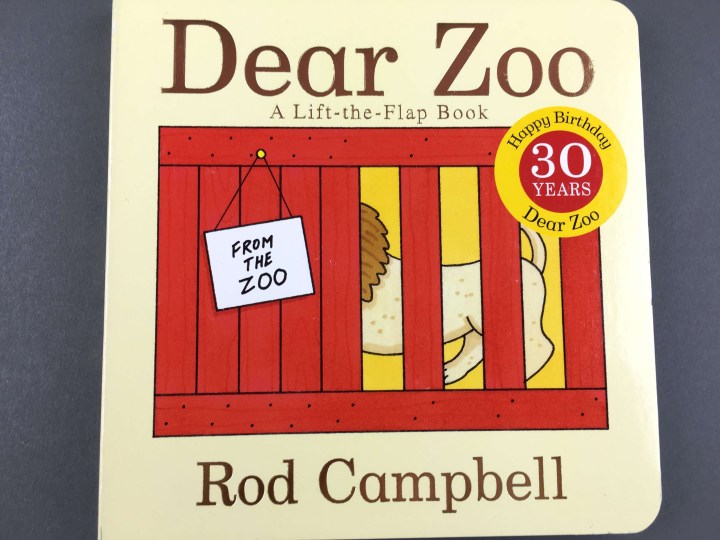 "Dear Zoo" by Rod Campbell ($5.29) is one of my daughter's all-time favorite books. We have read it together countless times since she was born. For a while, it was the only book she enjoyed reading.
Both my kids love the book's predictable pattern and the sweet ending. Although part of me wants to keep this just so my kids will have a cleaner/crisper copy, I'm going to share the joy of this book with my sister-in-law. Her two-year-old is sure to love it, and if she ever tires of it, her new baby can share in the excitement of what lies ahead.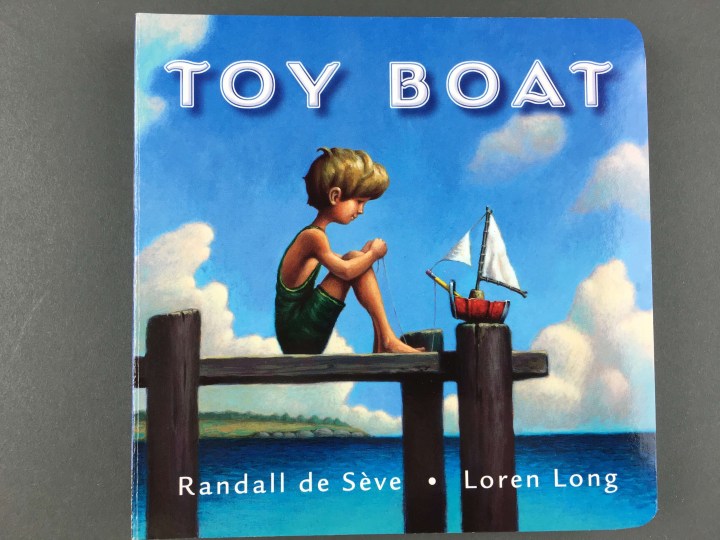 "Toy Boat" by Randall de Sève ($6.54) is another well-loved selection that we already have at our home. My sister-in-law is sure to be delighted by this book as well.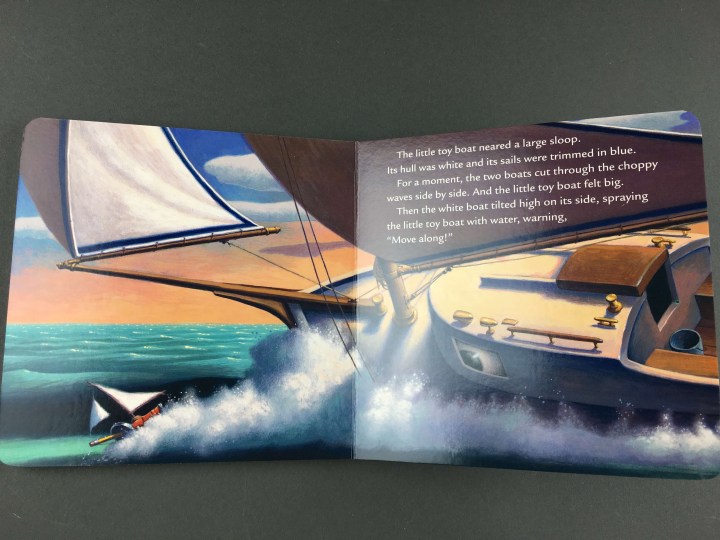 In this book, the adventure of a young boy and his boat is a stand in for the relationship between parent and child. Even though the boy may lose his grip on the boat and the boat may set off on its own adventures, it will eventually return, stronger and more appreciative of the time spent with the boy. On a concrete level, children are sure to enjoy the book's vivid illustrations and the descriptions of different boats.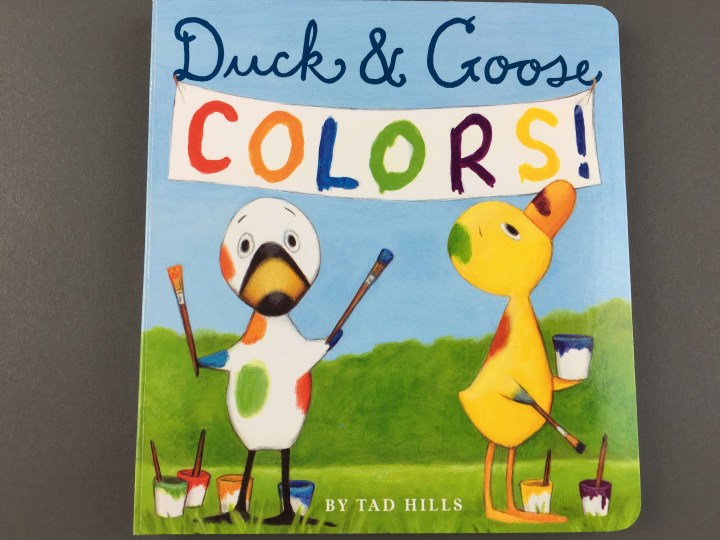 My daughter has recently learned her colors, so "Duck & Goose Colors" by Tad Hills ($5.11) excited her very much!
While my daughter loved the mention of all the colors, I thought the text was wonderful. As my daughter continues to grow, I'm confident that this text will help challenge her to learn more about the world around her.
I have reviewed many children's book subscriptions, and in terms of quality curation, this is easily my favorite children's book subscription to date. All of these books are excellent. I'm excited to add the three new-to-me books to our collection at home, and I'm equally thrilled to be sending the other two books to my sister-in-law for her collection. When you throw in the extra bonuses and the fact that each of the books arrives individually wrapped, really, what's not to love about Lillypost?
Do you plan on subscribing to Lillypost?