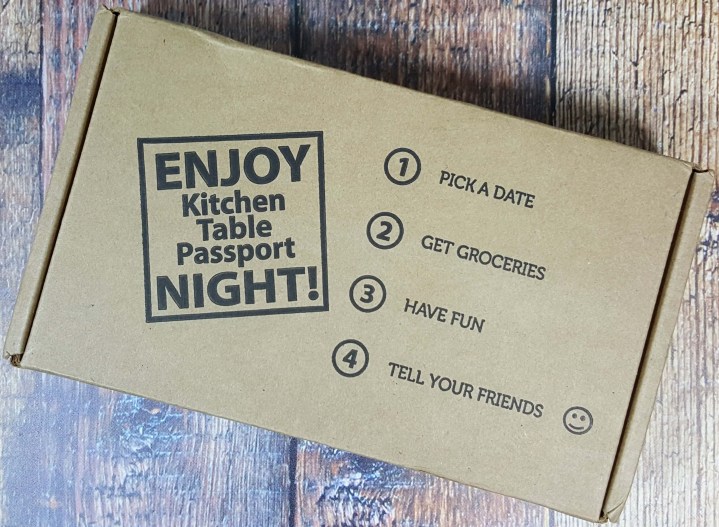 歡迎到台灣! Welcome to Taiwan! Kitchen Table Passport is a meal-centered cooking and exploration kit. Each kit features a traditional dish from the featured region, providing a recipe, spices, and pairing suggestions. With the Full Package, the dish is the centerpiece of the evening, but you also receive "discovery items" – mementos emblematic of the featured culture and a stack of beautifully photographed cards replete with trivia and information. The Taste Only Package provides just the spices and recipe.
Very excited for this month. Taipei is on my bucket list of places to visit.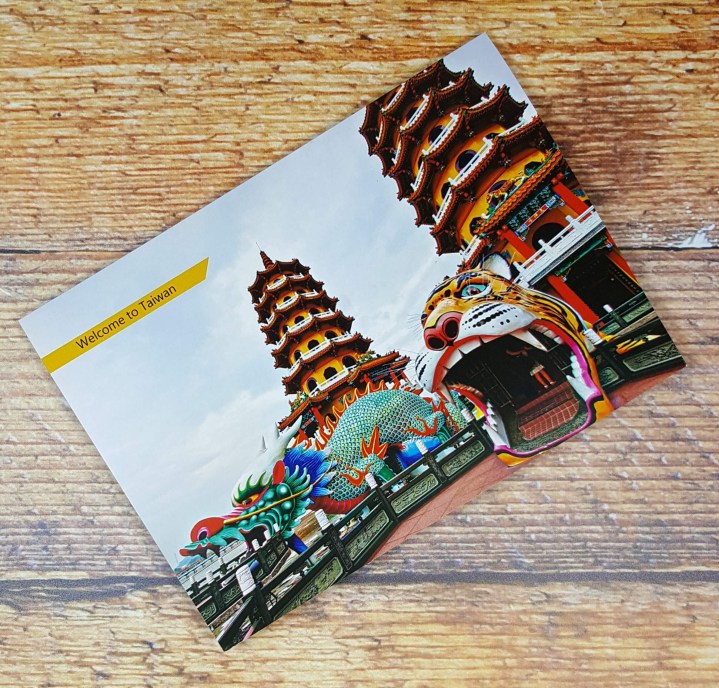 DEAL: You can save $10 on your first box of a full experience subscription with coupon code HELLOTENBUCKS.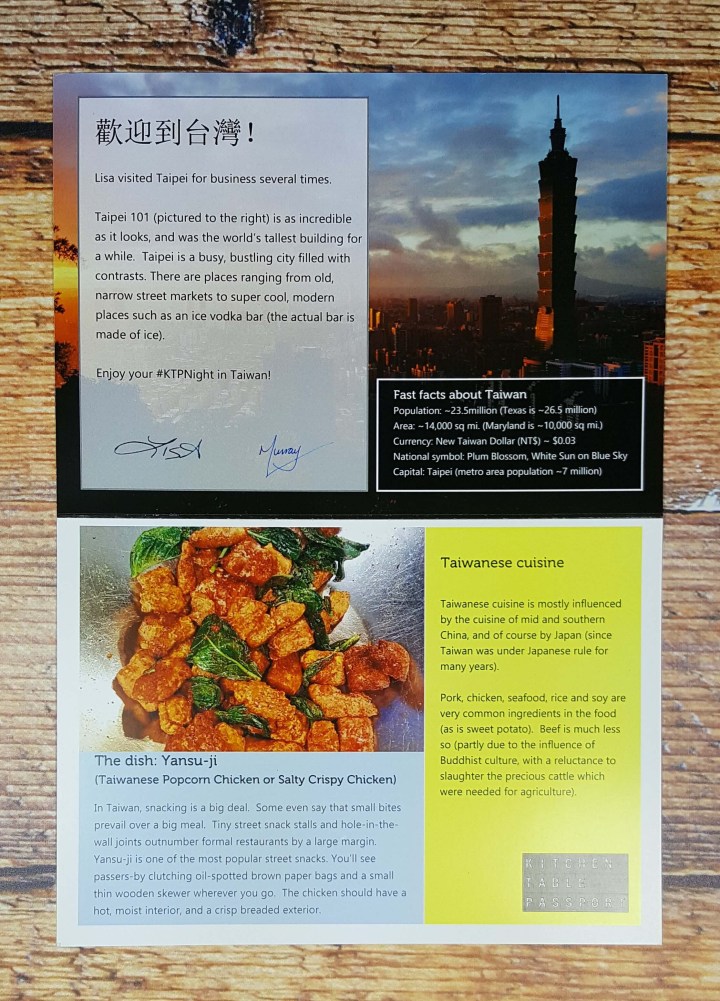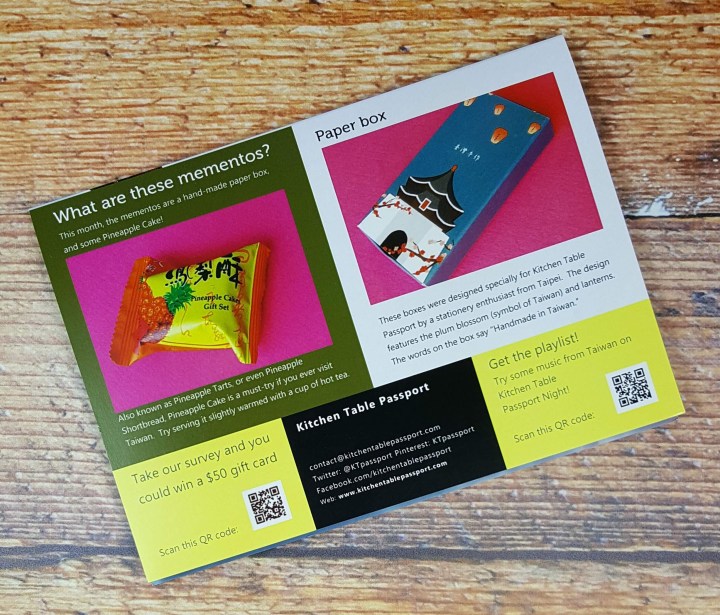 The fold out welcome card introduces you to the featured culture and provides some suggestions for serving your dish in an authentic way. It also gives information on the mementos that are featured in your box.
Here's our glimpse into Taiwan!
Mementos: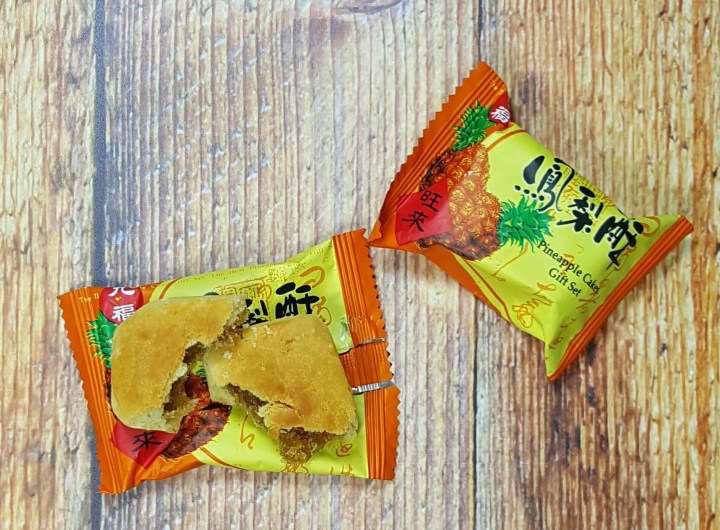 Pineapple Cakes Gift Set – These are also known as Pineapple Tarts or Pineapple Shortbread. The suggested serving is slightly warmed with a cup of hot tea. The cake was OK, a little on the dry side. I was hoping for more pineapple flavor.
Paper Box – This box was specially designed for KTP in Taipei. The design features plum blossoms, which are a symbol of Taiwan, and paper lanterns. The phrase "Handmade in Taiwan" is written on the front. It would have been nice if it had been words of cheer.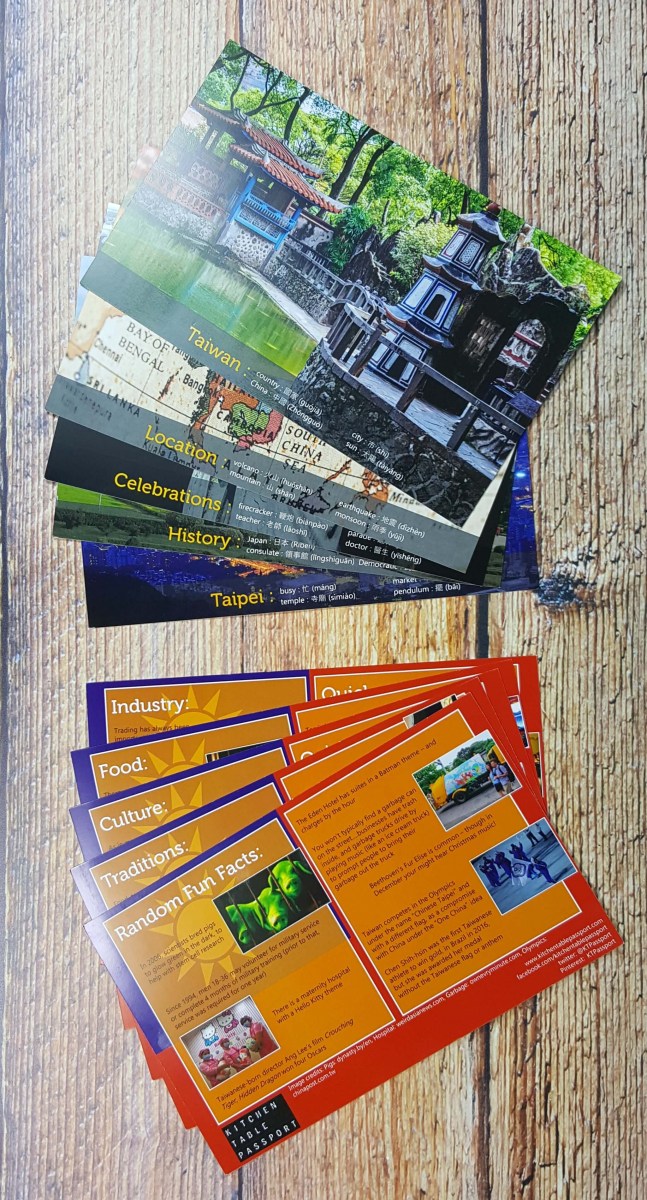 Discovery Cards: Each card has a picture of notable Taiwanese places, people, and items on the front. The back of the card provides cultural and demographic information, as well as some words for you to learn. These are a good tool to help your younger ones learn about other cultures. Did you know that bubble tea was invented in Taiwan in 1988 by Lin Hsiu Hui? She poured her tapioca into her tea for fun – and Boba was born!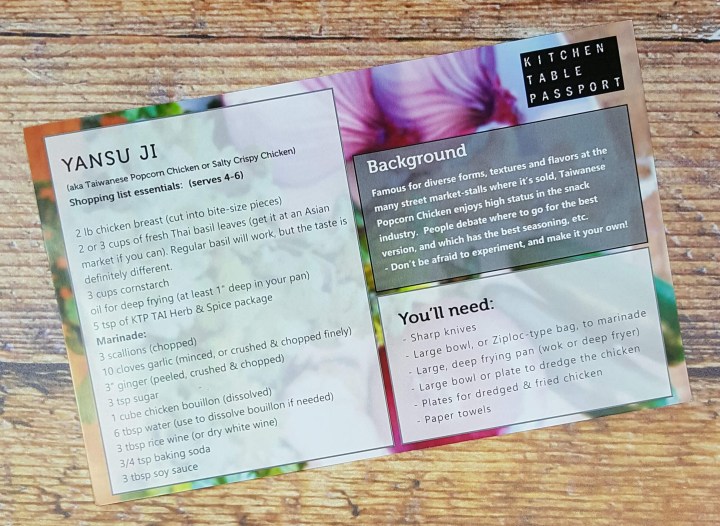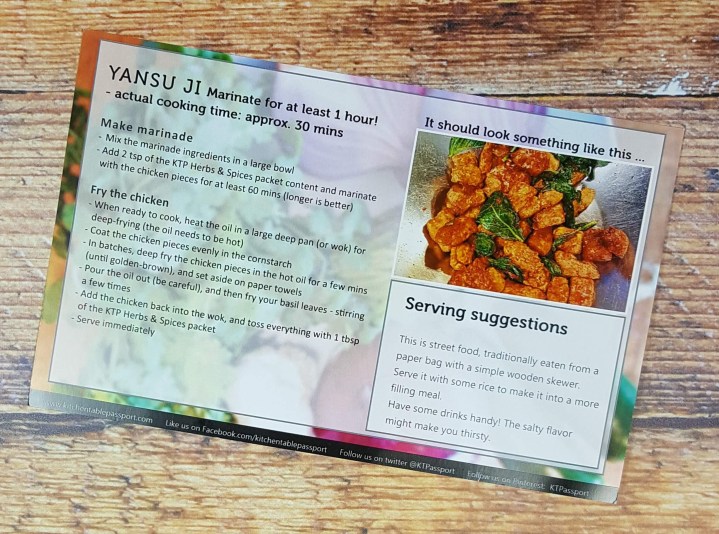 Recipe Card: Yansu Ji  aka Taiwanese Popcorn Chicken or Salty Crispy Chicken. In addition to the ingredients and cooking directions, the recipe card provides a full color picture of the dish, meal suggestions, and a list of equipment/tools that will be needed. The directions were clear and easy to follow. I recommend reading the entire card before you begin prepping. This dish is Taiwanese street food and commonly eaten from a paper bag with wooden skewer. You can add a side of rice to make it into a meal. Since this is on the salty side, make sure you have drinks on hand.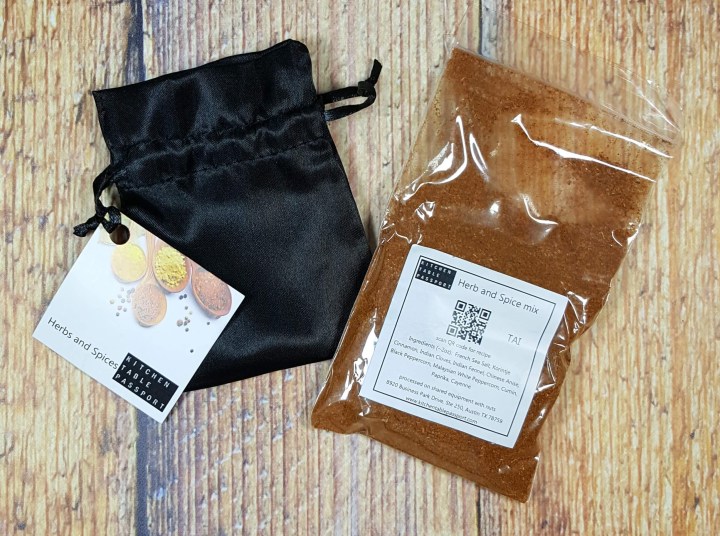 Herb and Spice Mix: This mix contains a blend of French sea salt, Korintje cinnamon, Indian cloves, Indian fennel, Chinese anise, black peppercorn, Malaysian white peppercorn, cumin, paprika, and cayenne.
These made great game day snacks.  I did two different treatments – one batch was dipped in egg before the corn starch dredge and the other was not. The only difference that I noticed is that the egg dipped batch had a thicker crust and was lighter in color.  I also didn't have any Thai basil or regular basil on hand (fried and used as garnish).  So, there is a flavor element missing.  As these are not typically served with sauces, I didn't put any out.  However, a tangy or spicy sauce would have been a nice complement to the dish.  Yansu Ji takes a little work, but the final dish is definitely worth it.
The Full Package starts at $29.95 per month; however, this rate can drop to as low as $19.99 with subscriptions that are 6 months or longer.  Not only are you given tools to help prepare an authentic meal, but you are getting an immersive experience with the mementos and Discovery Cards.   Take a culinary journey around the world from your kitchen!
Have you tried Kitchen Table Passport?