Just the Threads is a monthly subscription box that brings you all the threads you'll need for your next stitching project. Whether you're an embroiderer, needlepointer, cross-stitcher, crazy quilter, or just a thread lover, you'll find something you'll love in each Just the Threads box.
The subscription costs $22.99 per month and is part of the StitchyBox Family of subscriptions!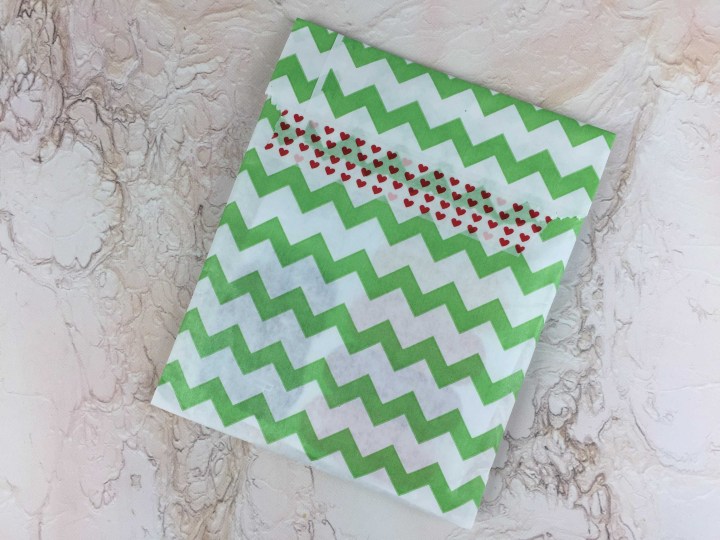 You have the option to personalize your subscription – you'll receive a questionnaire sometime after you sign up. You can see more complete info about the quiz in my first Just The Threads review!
DEAL: Save 10% off your first month. Use coupon code SUBK2.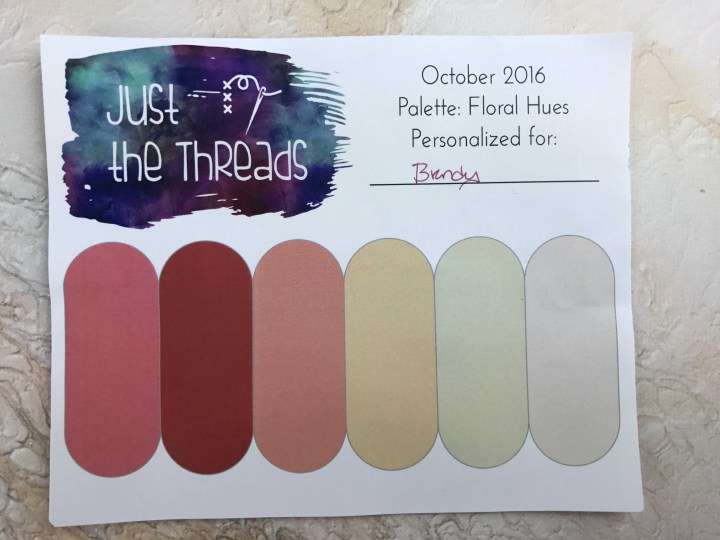 The box follows a monthly theme, and for this month, it's Floral Hues.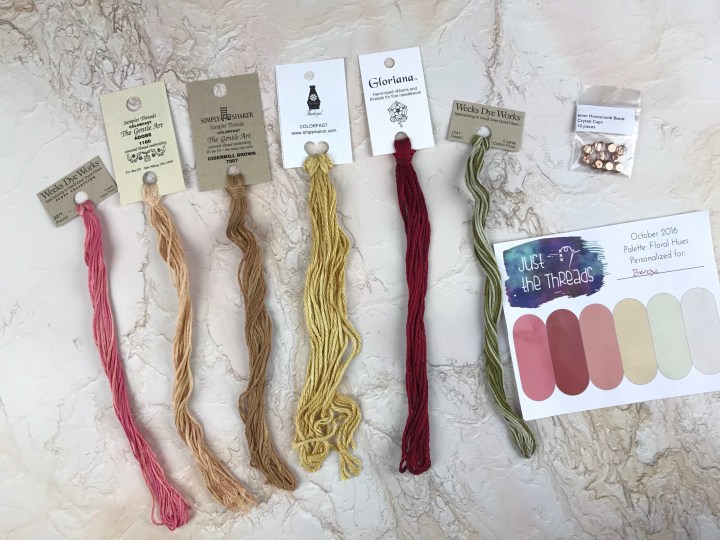 Everything in my October 2016 box!
Czech Glass Honeycomb Beads, 2-Hole Hexagon 6mm beads (70¢)  Squeal! These rose gold beads are so cute! I could see doing a fabulous flower or beehive with them? Sort of a modern take on old school samplers.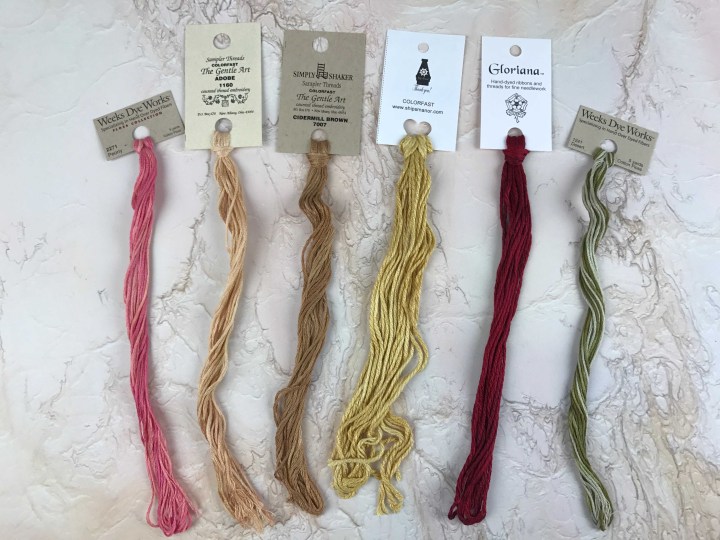 This box is customized for me! Although any needleworker can subscribe, and they have all sorts of fibers, I'm primarily a cross-stitcher, because I'm not that creative and I just like following my pattern. I do like switching on my threads though, and this subscription is great for finding new ones.
Week Dye Works Peony Cotton Floss ($2.40)
The Gentle Art Adobe Cotton Floss ($2.19)
The Gentle Art Cidermill Brown Cotton Floss ($2.19)
 I love how you can see the artistry and different focus of each dyeshop in each of these 3 hand dyed cotton flosses. The latter two tends to have less color variegation, while the peony from WDW has more. All are pretty and useful!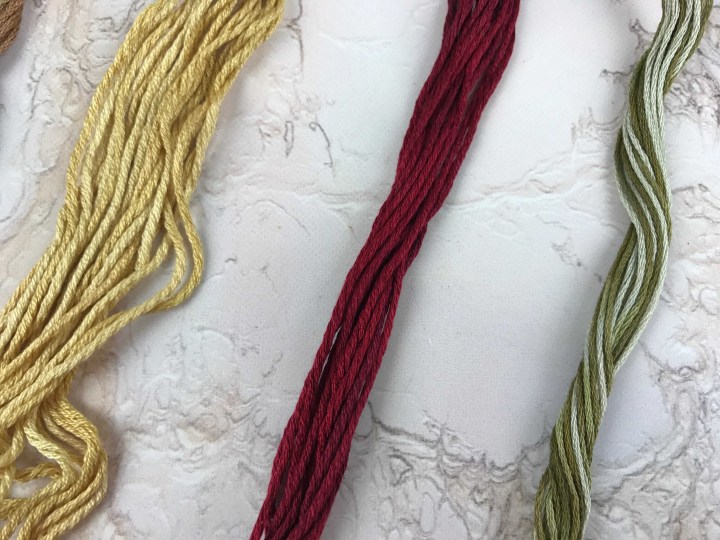 Ship's Manor Scarecrow Silk Floss ($5.30)
Gloriana Cranberry Silk Floss ($7.33)
Whenever I get silks, I tend to say yum yum silk or something to that effect, because I really feel stitching with silk. I just love it. YUM YUM.
Week Dye Works Desert Cotton Floss ($2.50) Just like the peony, a lot of color variations here! I'll probably flip flop from end to end, or use in an old school sampler.
What do you think of my threads? The value of this subscription is right on the nose for the cost, which is why I took the plunge and scooped up an annual subscription. If you're a needleworker you know that's a GREAT deal because it's so hard to get these goodies at a discount!