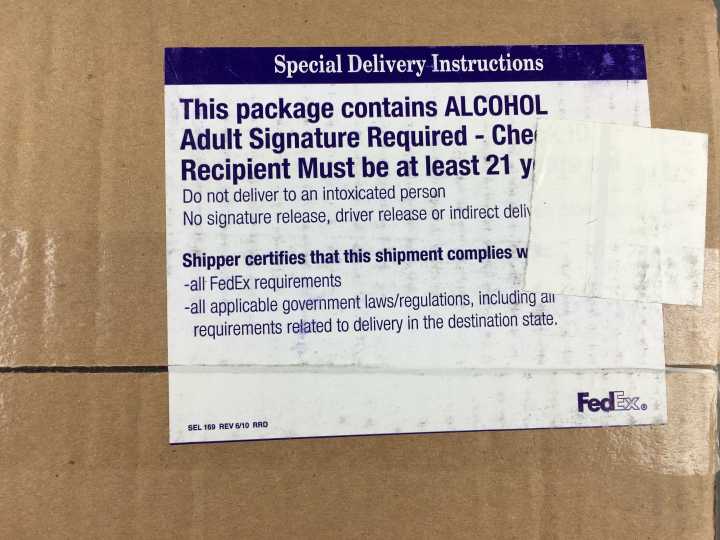 The International Wine of the Month Club sends its subscribers two wines each month, either two reds, two whites or one of each. Each estate-bottled, limited-production wine selected for shipment is chosen by a large panel of tasters, including both experts and lay wine enthusiasts, to ensure that each bottle will be a crowd pleaser. When you sign up, you have a choice of three levels of wine: Premier Series, Masters Series or Collectors Series. The Premier Series is the basic limited-production, estate-bottled offering. The Collectors Series is the most expensive, most exclusive offering. The Masters Series ships one bottle from the Premier Series and one bottle from the Collectors Series each month. The wines included in this review were from the Premier Series.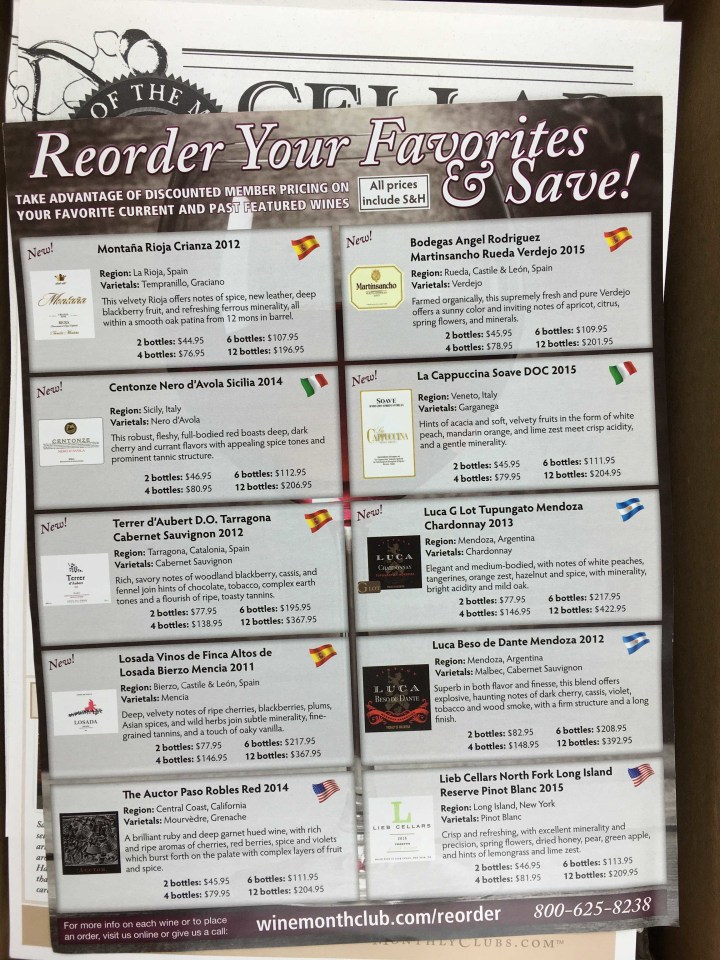 Your first shipment will include not only your wine and cellar notes, but also various welcome letters that explain what the club is and how it works.
DEAL: Save $25 on your first 12 shipment order with coupon code SAVE25. You also save $15 on your first 6 shipment order with coupon code SAVE15, and save $10 on your first 4 shipment order when you use coupon code SAVE10.
After traveling around the world and scouting out the best wines available, Don Lahey submits his favorite wines to a two-tiered tasting panel for review. After consulting these panels of experts and lay alike, the best-loved wines get included in the club and shipped to people's homes. For those who enjoy the wines and would like to purchase more, the International Wine of the Month club makes it especially easy to order more at a discount (or other wines, for that matter!). Additional discounts are available for those who order in bulk.
I especially love how the International Wine of the Month Club is affiliated with other clubs. As such, you can easily switch your monthly subscription between wine, cheese, flowers, chocolate, beer and cigar subscriptions. Wine for your birthday, chocolates for Valentine's Day and flowers for Easter are all doable with this one subscription. How cool! (I'm secretly wishing for monthly deliveries of wine, cheese, flowers AND chocolate, but alas, four monthly subscriptions are outside of my budget!)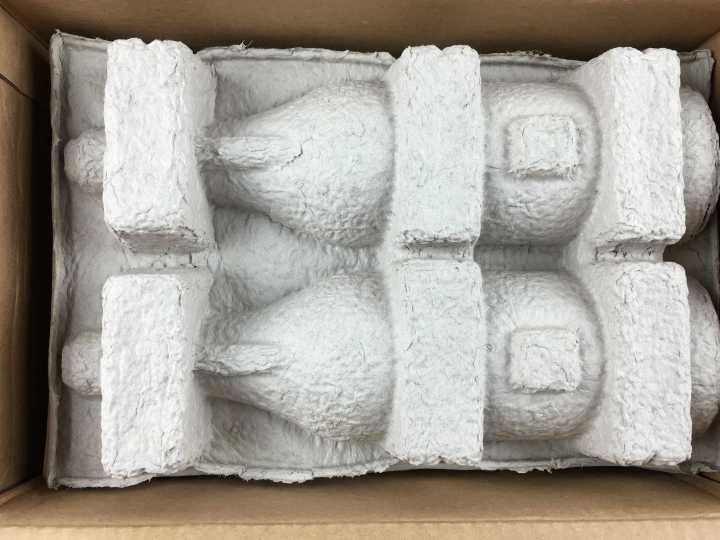 The International Wine of the Month Club's wine selections arrived well protected in recyclable inserts.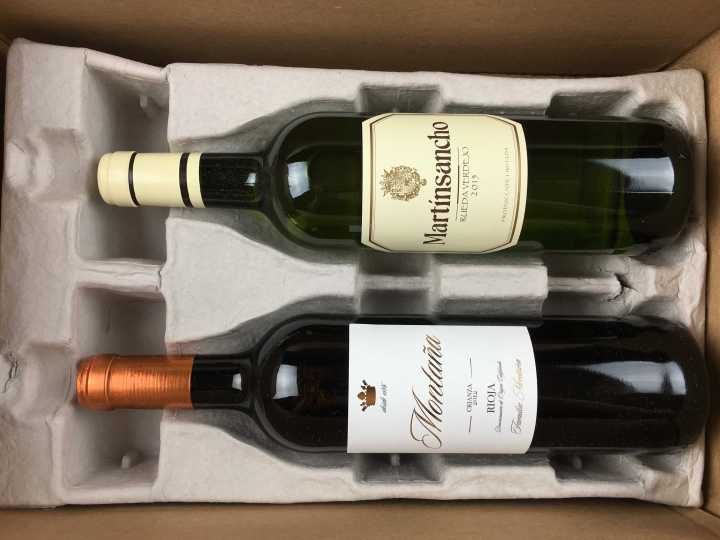 This month's shipment included a red and white wine from Spain!
Each of the two wines arrived with comprehensive tasting notes, including recipes for suggested food pairings. Each set of cellar notes provided a nice introduction to both the winery and the appellation where the grapes were grown (as all bottles in the club are estate grown and bottled, this is usually the location of the estate).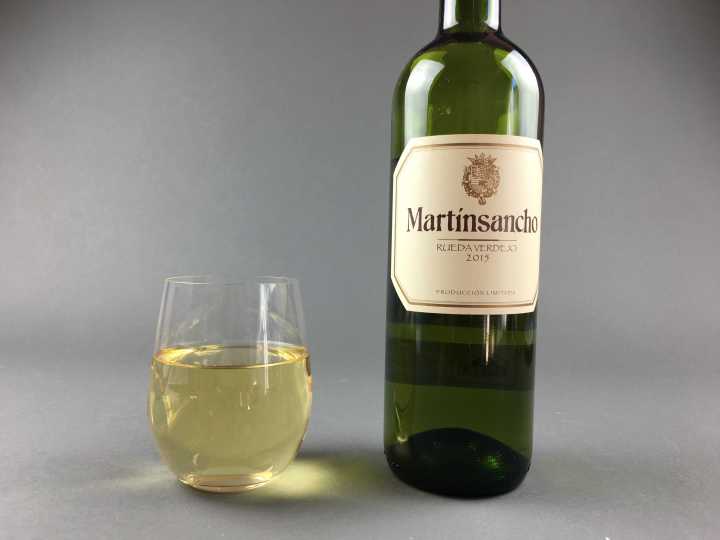 Martinsancho's 2015 Rueda Verdejo ($19) was delicious! I served it off chilled and couldn't get enough of it! As soon as I tasted it, I swooned over its delicate stone fruits. These gave way to a subtle minerality that I appreciated. As soon as I tried it, I was hooked. Verdejo, where have you been my whole life?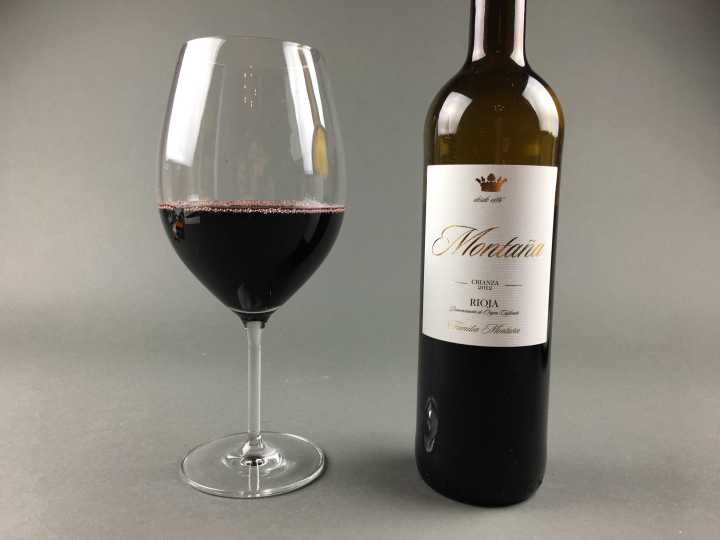 I loved Montaña's 2012 Rioja Crianza ($14) as well! This bold blend of 97% Tempranillo grapes and 3% Graciano grapes was excellent. Boasting berry, leather, and spice flavors that have been rounded out by spending a year in French oak, this wine appealed to my big bold red default preferences. My husband and I finished it off in one evening. Yum!
I really enjoyed these two bottles of wine, and I couldn't be more pleased with the International Wine of the Month Club! The wines I have received have come from all around the world. They have included new varietals to me, and yet I have enjoyed every one of them. I'm thrilled that the International Wine of the Month club has challenged me to branch out and try new things. If there's one thing I've learned with this wine club, it's that great wine is available for a reasonable cost, but it helps to have a team of experts do the scouting for you. Both of these bottles were great, and I look forward to what I hope are many more months of discovery ahead!
Visit International Wine Club of the Month to subscribe or find out more!