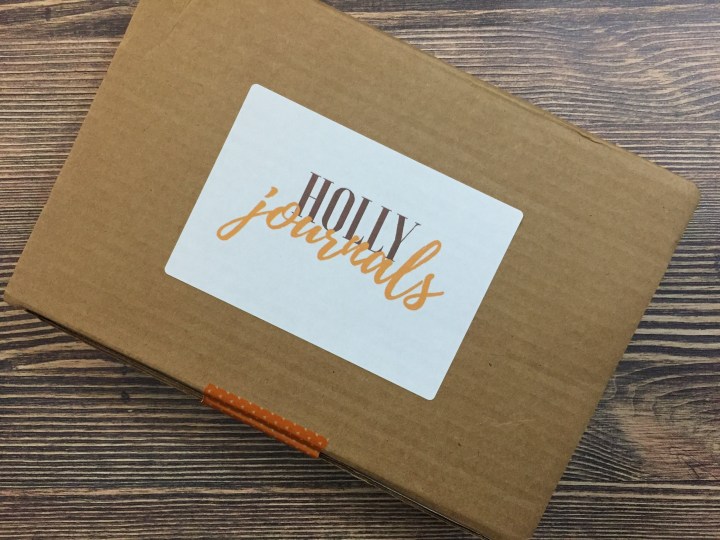 Holly Journals is a subscription for the journal lover. It comes with a handmade journal and every journaling thing you will need each month. These journals are completely handmade, and everything is coordinated to a specific theme like summer, etc. Boxes are sent out the last week of the previous month so they will arrive in time to start off a new month with a new journal. My November journal arrived November 2, which isn't bad with international shipping!
Everything was hidden under gold tissue, with the information card on top.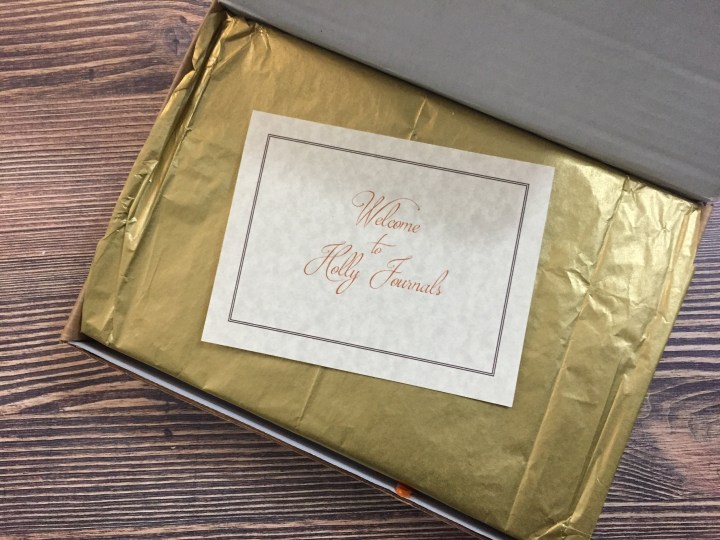 DEAL: Get 10% off for life! Use coupon code HS10.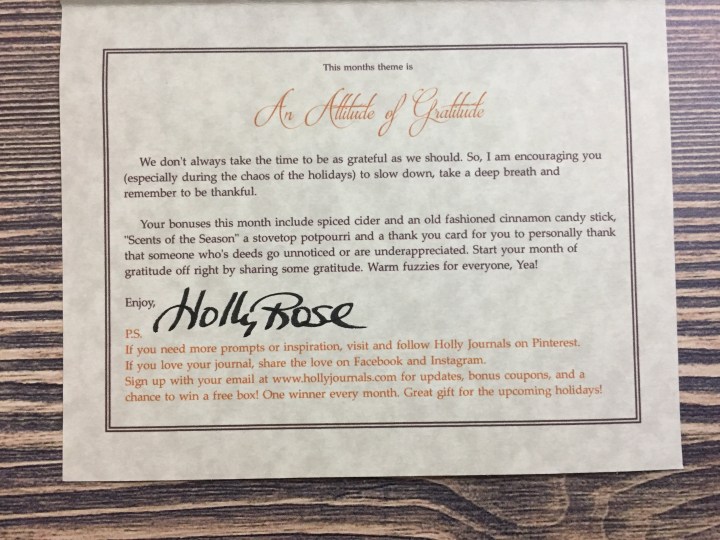 The card is a letter from creator Holly Rose. November's journal is centered around Thanksgiving. For me, a Canadian, it's a bit tardy as ours is in October, but it's still a great idea.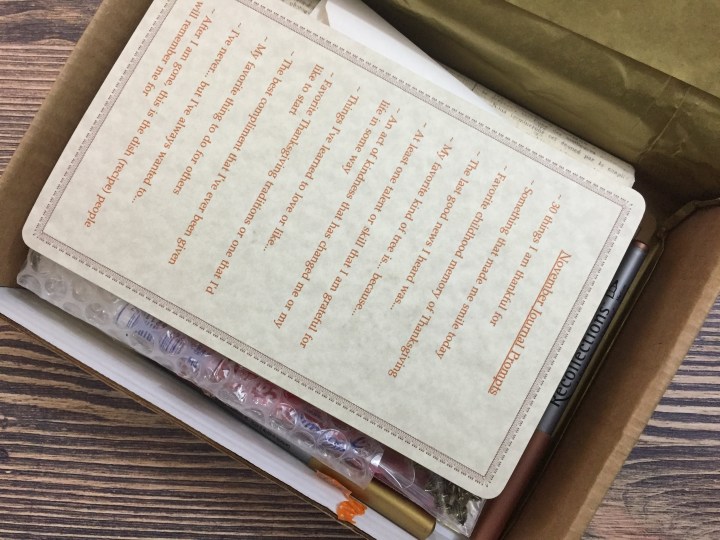 Here is what I saw immediately upon opening… so exciting!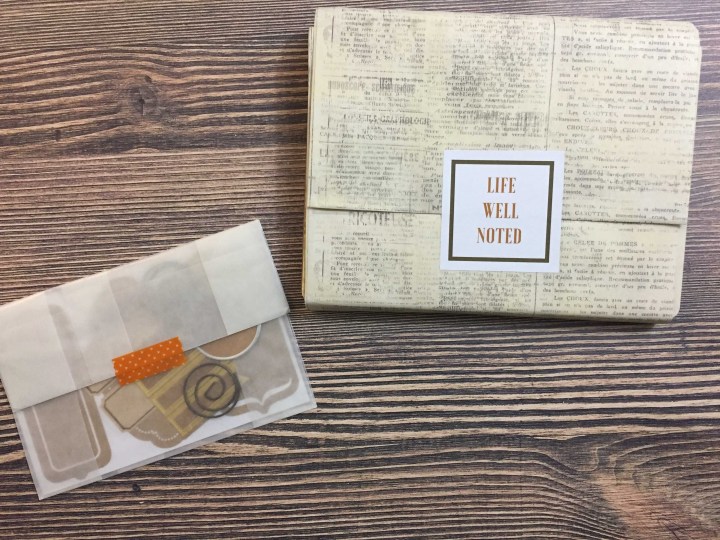 The journal is wrapped up in paper and there's an envelope containing other goodies.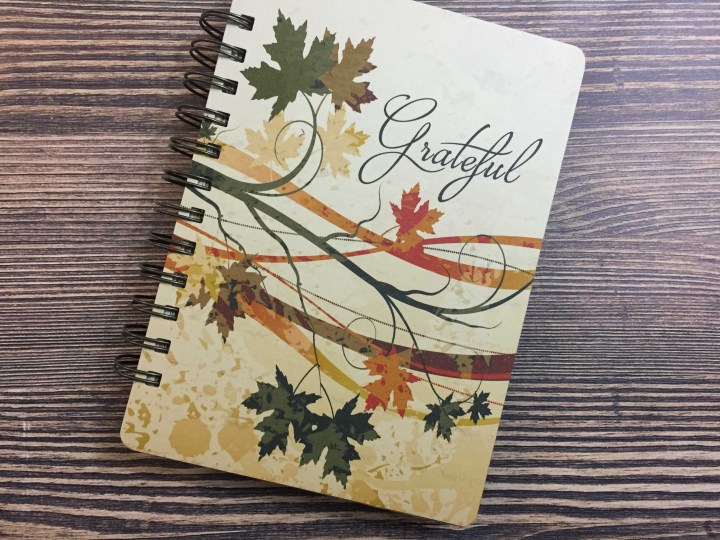 The journals themselves are 50 pages (100 double-sided) and are completely handmade.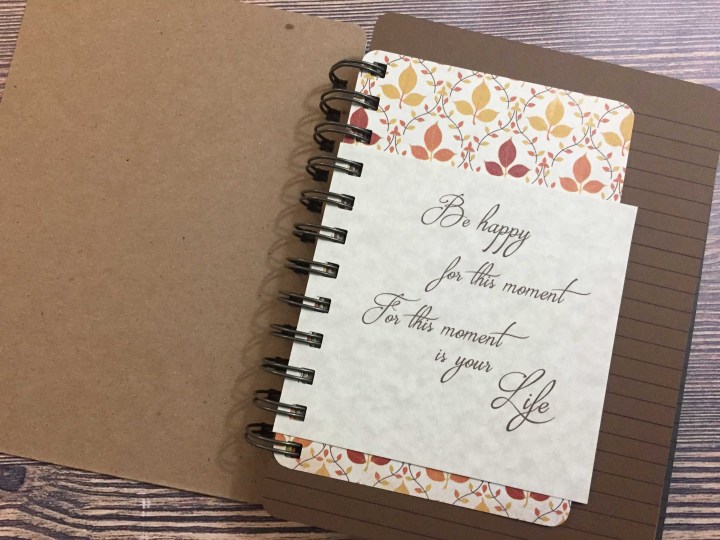 Every page is always different and combines lines, patterns, blank pages, along with other inserts like envelopes, prints, and cards.
I'm showing restraint this month with how many photos I have, but really it's just amazing.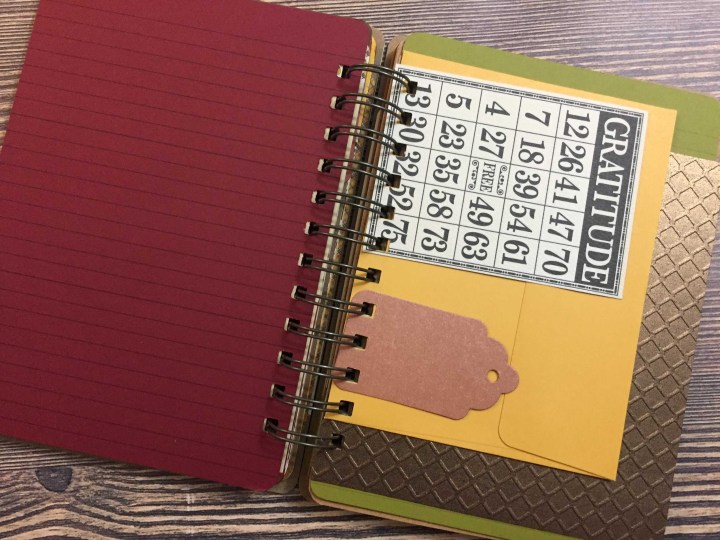 I love the darker lined pages.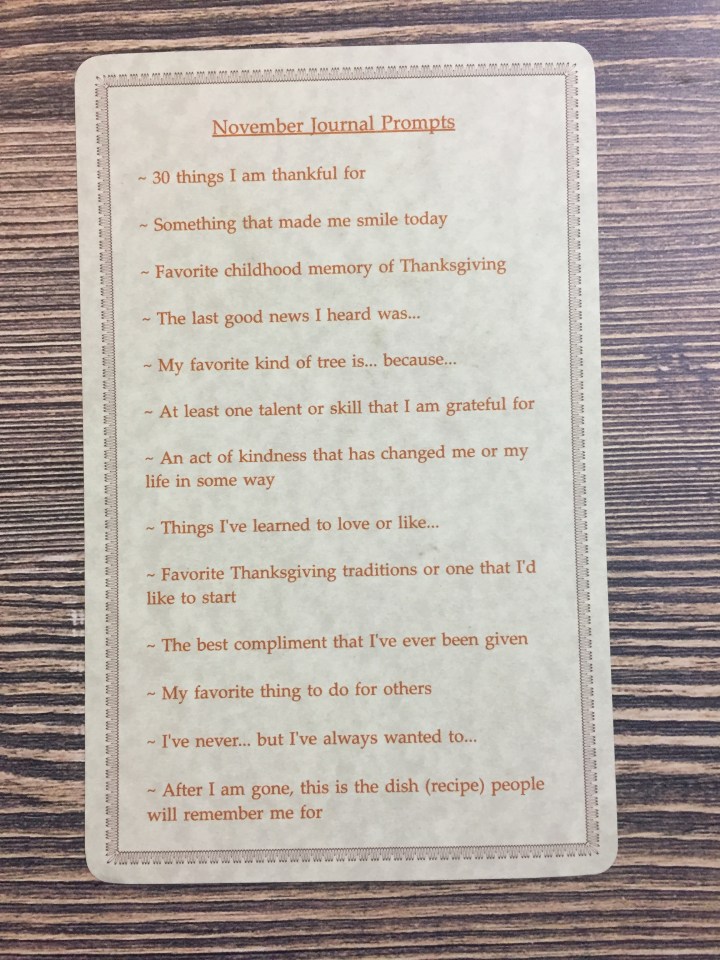 Every box always includes a list of prompts to help you get started.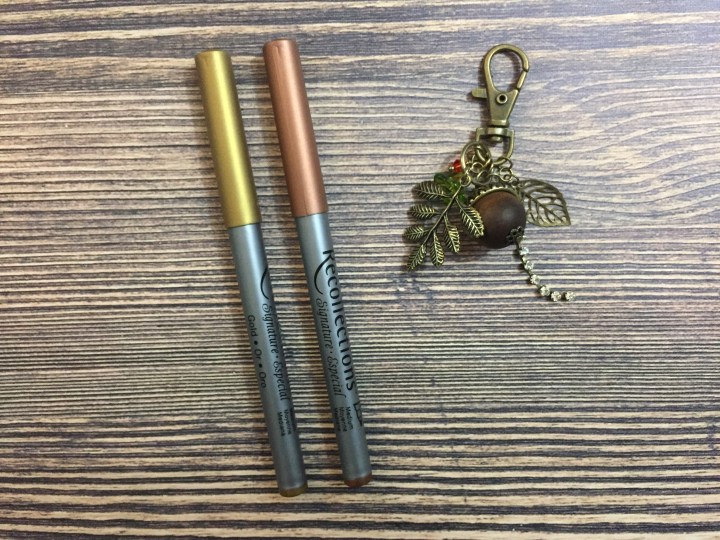 We are also always sent some writing instruments – this month includes markers in gold and copper – I'm obsessed! We also get sent a journal clip. This one has an acorn and leaves on it!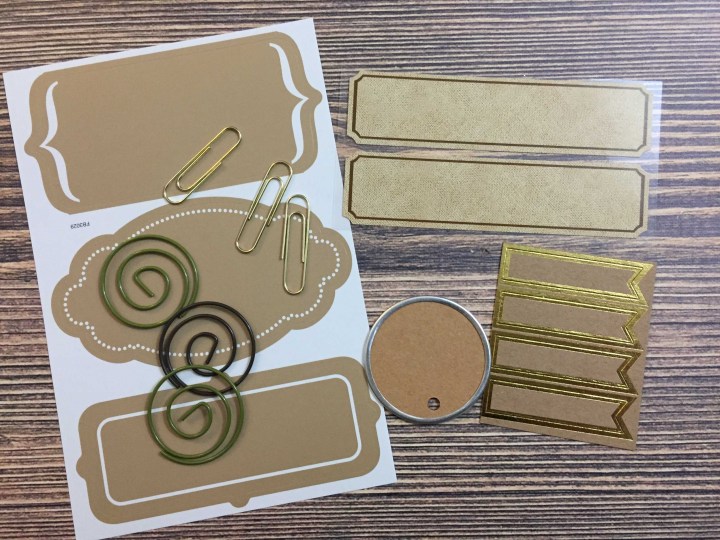 The envelope has coordinating labels, paper clips, and tags.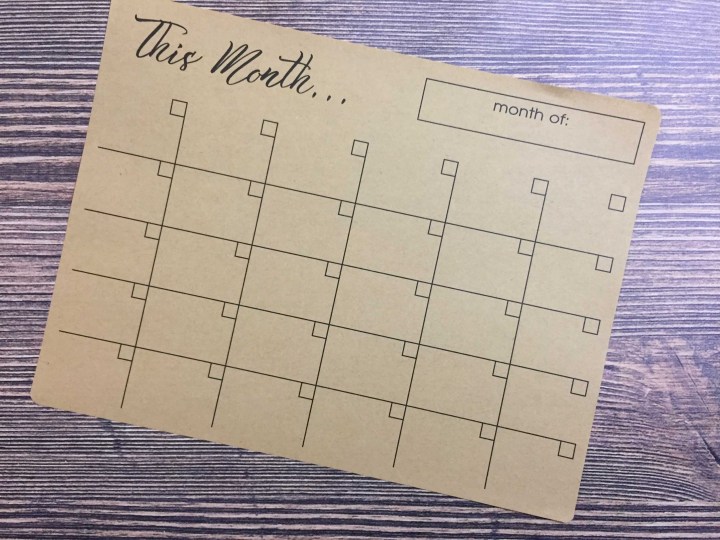 This perpetual calendar can be used for any month.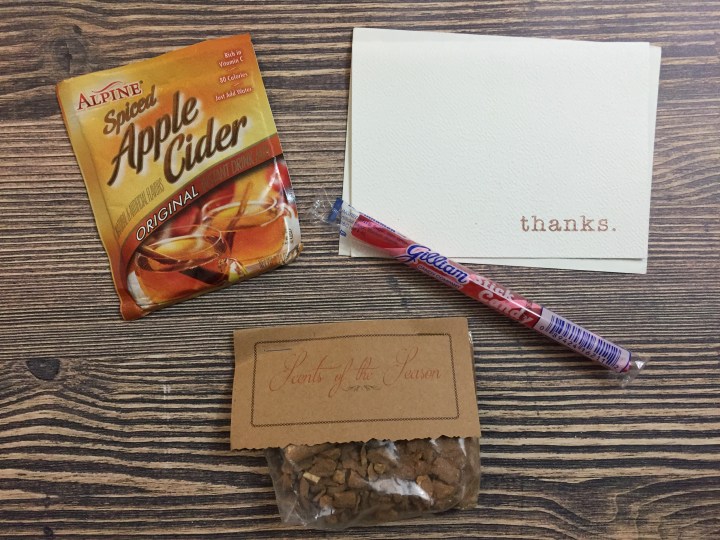 Holly always includes some extra goodies – apple cider, a thank you card, a cinnamon candy stick and stovetop potpourri (it smells SO good!) were sent along this month.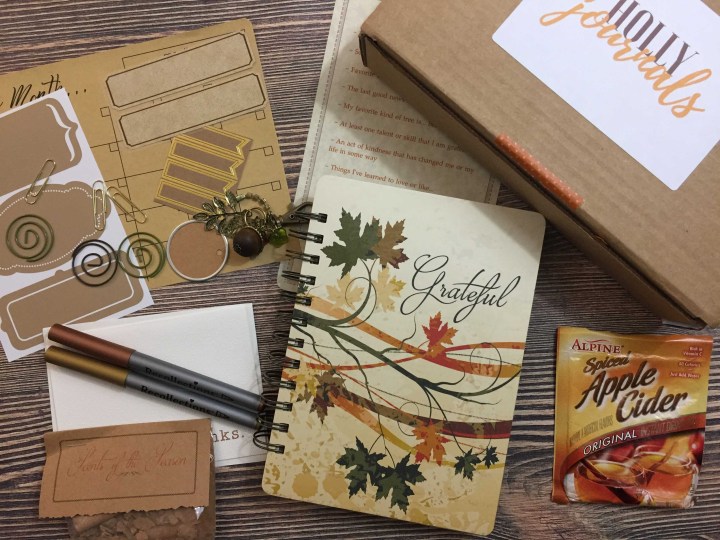 These journals are seriously works of art. It's so satisfying to put pen to paper and let your words flow free, whether you're using one of the included prompts or just free writing whatever comes to mind. The extra care to make sure everything is coordinated really makes this subscription the complete package. For me, the color scheme this month was a little too similar to October's, but since it's fall it's definitely appropriate. In Vancouver, we've had nothing but rain lately, so I often like to make a cup of tea and write in my journal. It's becoming a bit of a ritual, and I love that Holly Journals has sent me these beautiful books to fill. The only problem is I can't fill them up fast enough!
What did you think of November's Holly Journals?