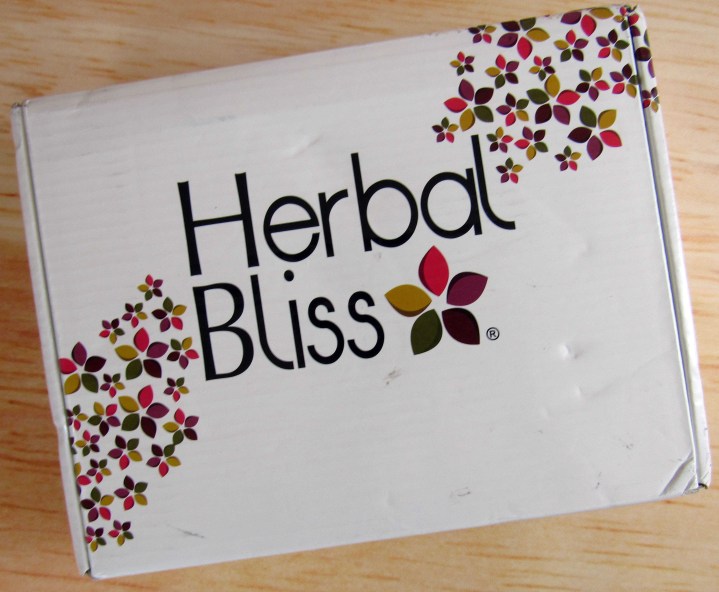 Herbal Bliss sends five amazing herbal products each month. The products cover five categories – Aromatherapy, Blissful Body, Culinary, Well-Being and a Spotlight item. Herbal Bliss seeks out small batch producers that focus on the quality products.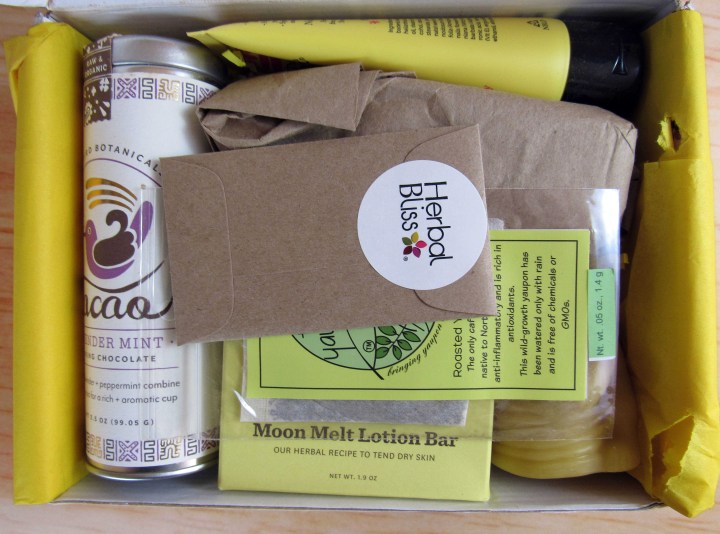 Here are the items in the September Herbal Bliss box. I am sensing a buzz-worthy theme. My sister took the outside photos.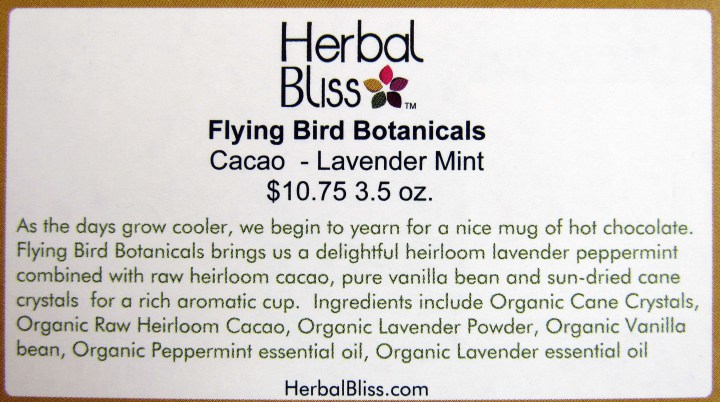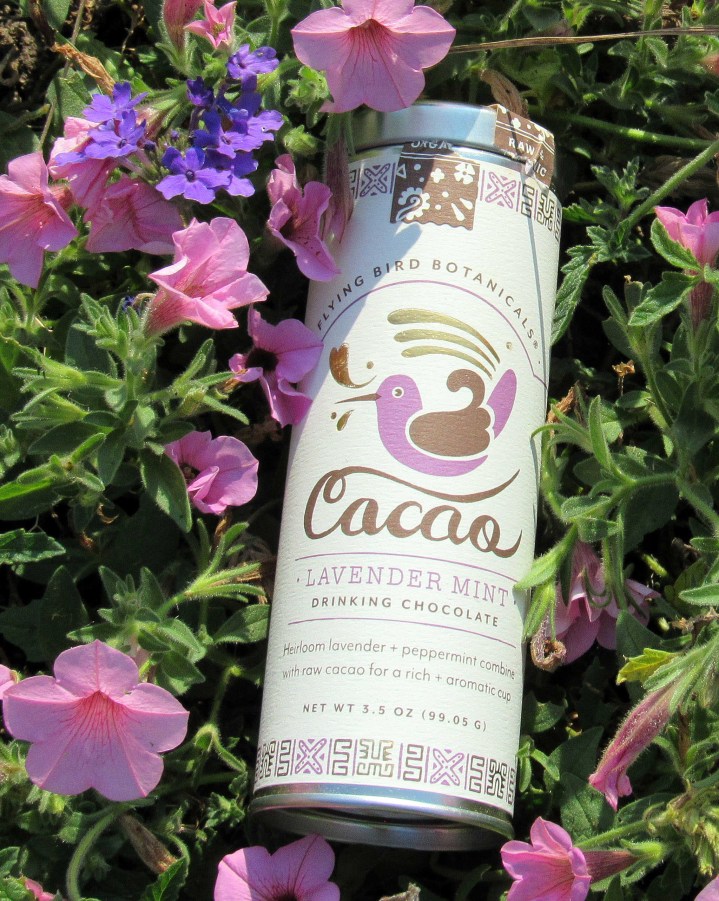 Lavender, Vanilla, and Cacao? I am ready with my mug to try out the Flying Bird Botanicals Cacao Lavender Mint Drinking Chocolate (3.5 oz, $9.75). The certified organic chocolate drink has a great light mint scent and a subtle mint and lavender taste.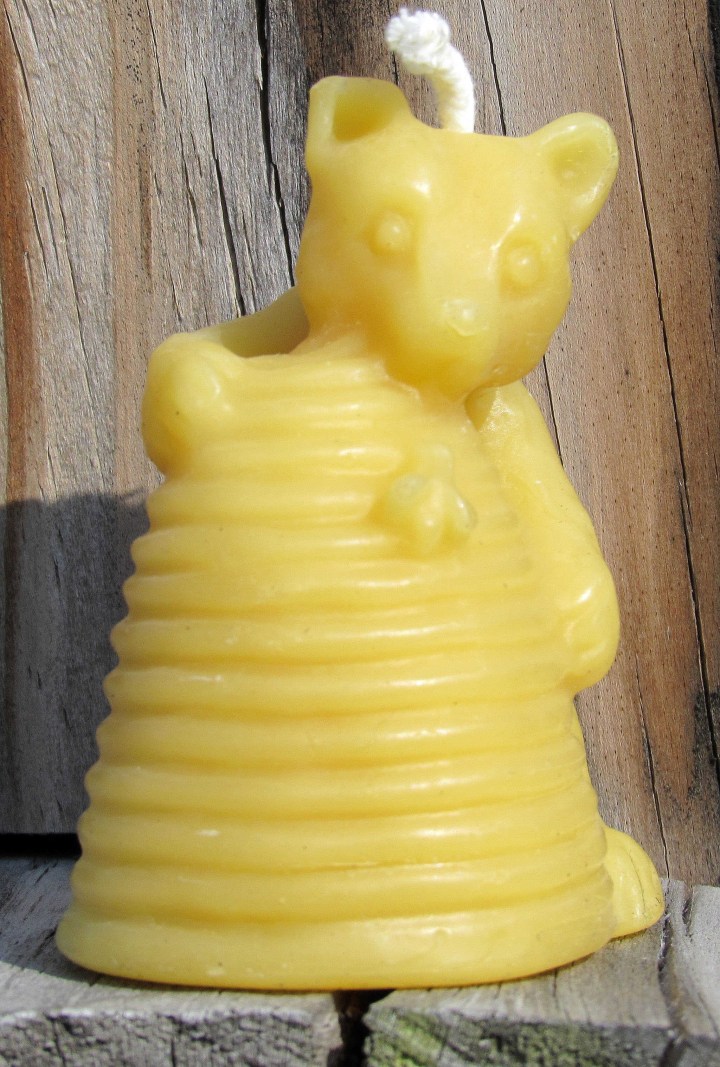 Let's bee happy! The Honey Bear Candle by Seed Geeks (appx 2 oz, $5.95) is almost too cute to burn. The candle is made out of beeswax and has a cotton wick. I will be burning this in the winter because the beeswax has negative ions which purify the air.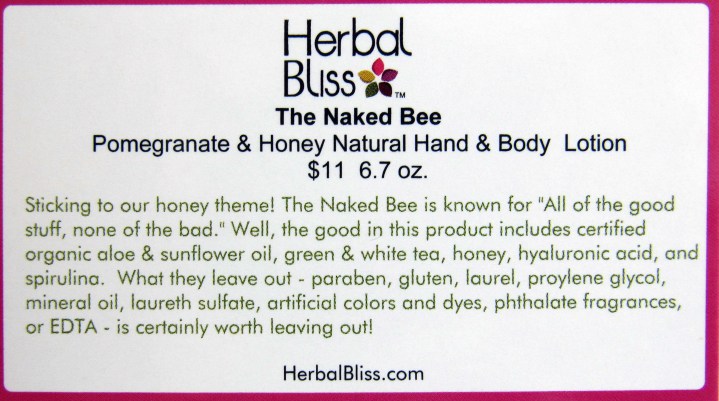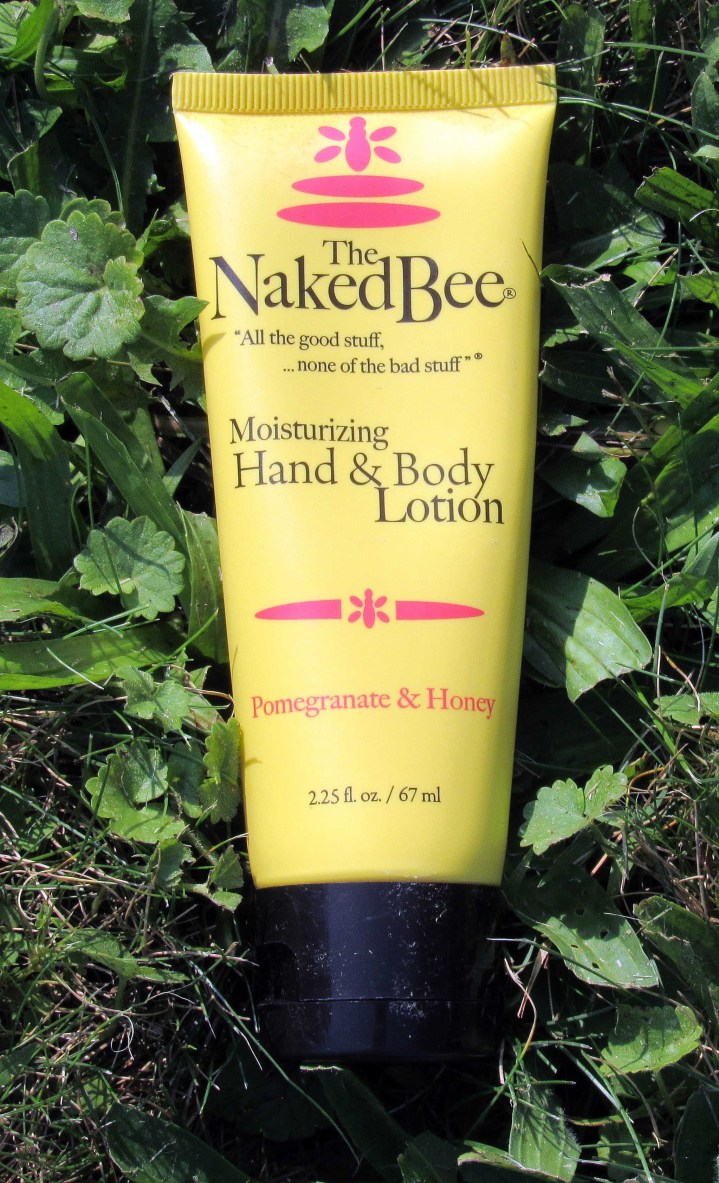 The Naked Bee Pomegranate & Honey Natural Hand & Body Lotion (2.25 oz, $5.63) has a fruity honey scent. It is free of all the nasties that I want to avoid and full of goodness such as certified organic aloe barbadensis leaf juice, beeswax, and arnica extract. The lotion absorbed quickly into my skin.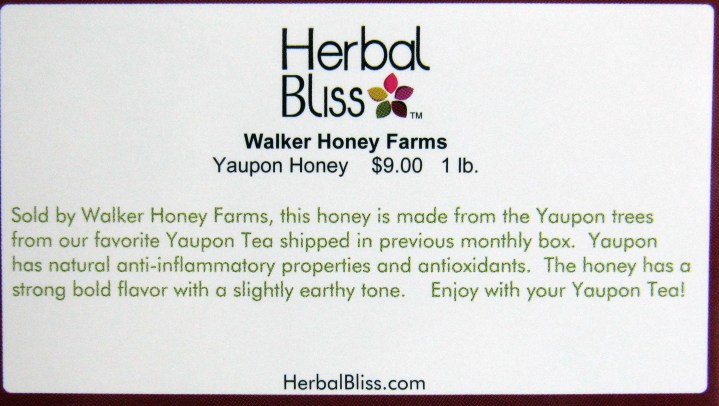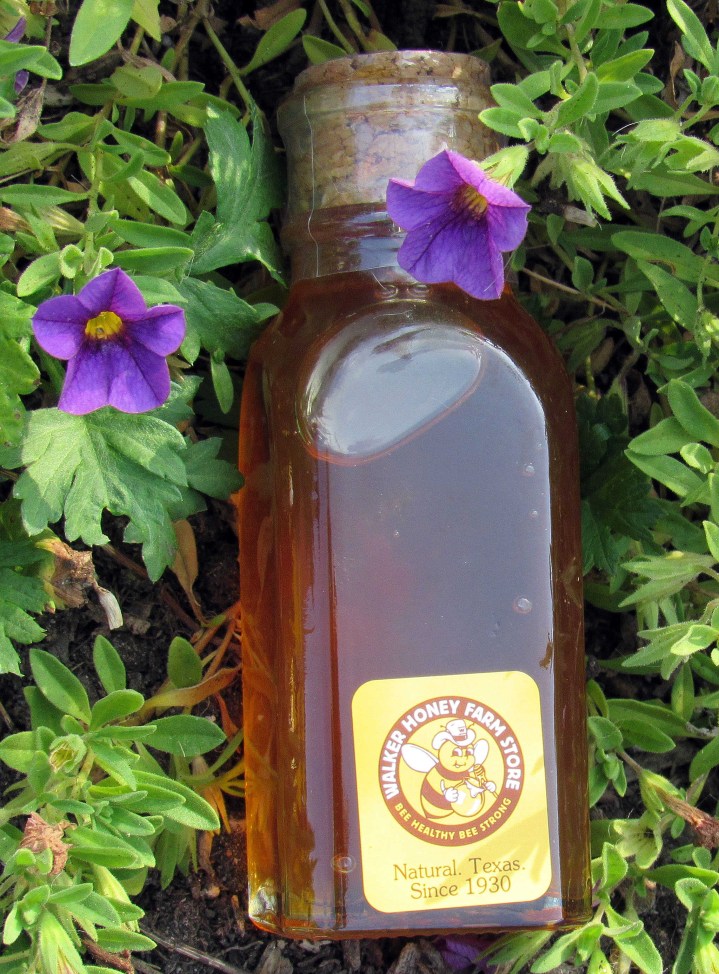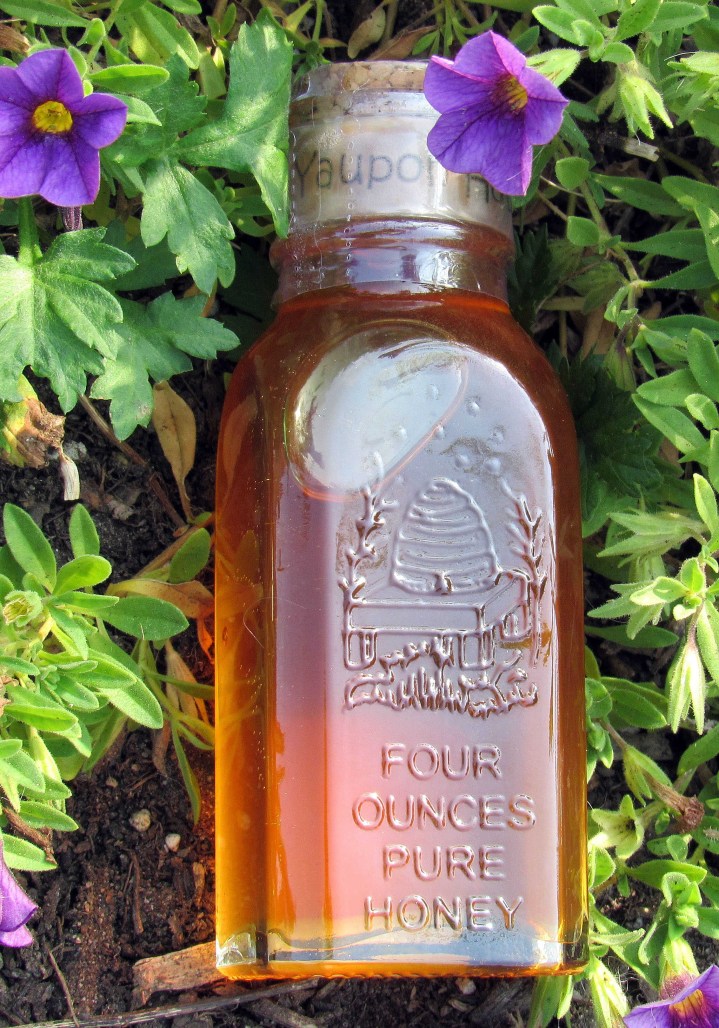 I have yet to try the Walker Honey Farms Yaupon Honey (4 oz, $3.50) because I do not know how to remove the cork stopper. I can't wait to taste it because it has a strong, bold flavor with light earthy tones and has natural anti-inflammatory properties and antioxidants.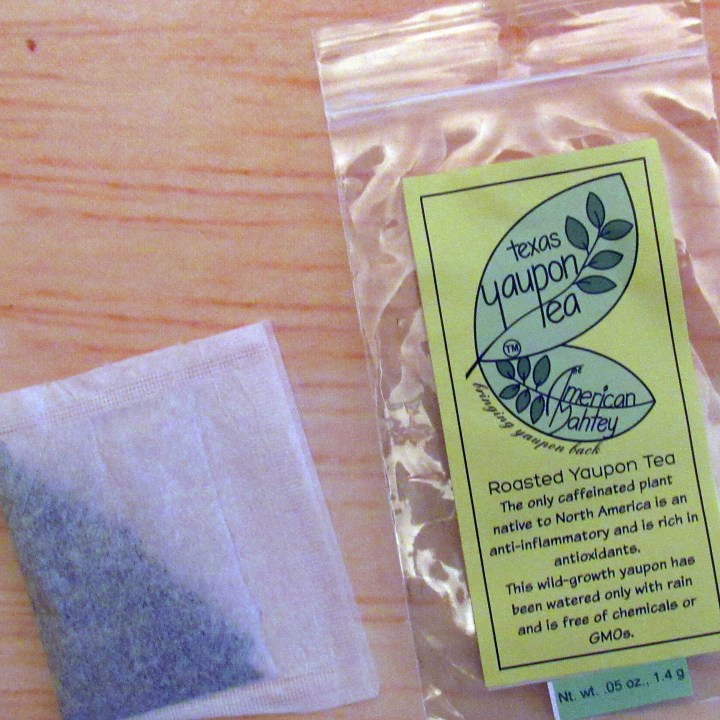 I will be saving the bonus Texas Yaupon Tea to try with the honey!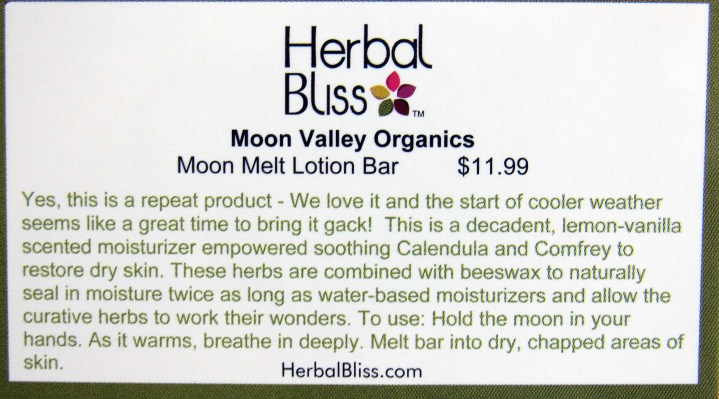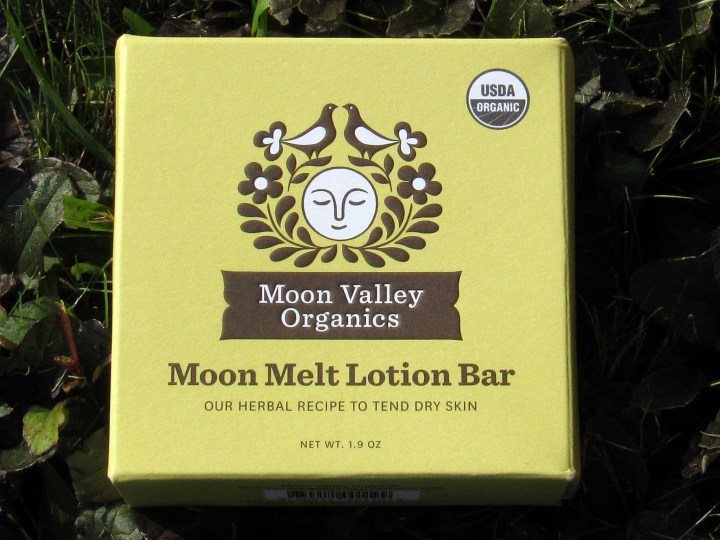 The Moon Valley Organics Lotion Bar (1.9 oz, $11.99) is a repeat that I  am happy to see again. It has the most amazing lemon-vanilla scent. It is also the easiest lotion bar to use, even in the winter, in my house.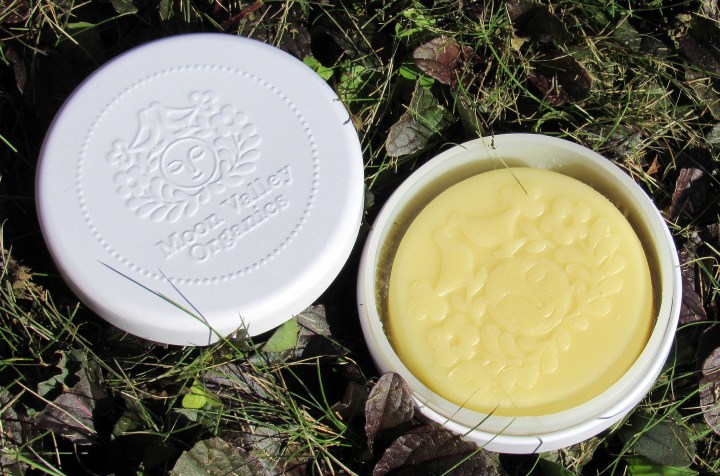 The lotion is packaged in a tin and is made from organic products including Organic Calendula and Organic Comfrey infused Organic Safflower oil from Moon Valley Organic Farm.
Little Lamb looked so young back in 2015! He went crazy over the Moon Valley Organics Lotion Bar when it was first featured in the August 2015 Box. He ignored it this year. The lotion bar wins for the best repeat ever!
The September Herbal Bliss Box was a buzz-worthy box. My favorite item is the Moon Valley Organics Lotion Bar because it has an amazing scent. One of the reasons I love Herbal Bliss is that they feature products that I do not usually see in other subscription boxes. Herbal Bliss is a great way to be introduced to herbal delights or discover new favorites. It is an excellent box for someone wanting to add more herbal delights to their lives or is already an herbal enthusiast!
What do you think of the September Herbal Bliss box?  Let us know by sharing below!