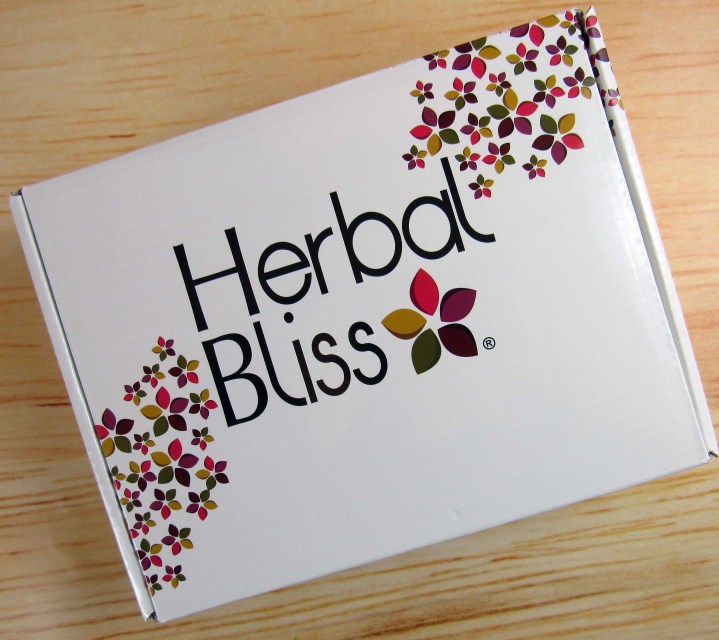 Herbal Bliss sends five amazing herbal products each month. The products cover five categories – Aromatherapy, Blissful Body, Culinary, Well-Being and a Spotlight item. Herbal Bliss seeks out small batch producers that focus on the quality products.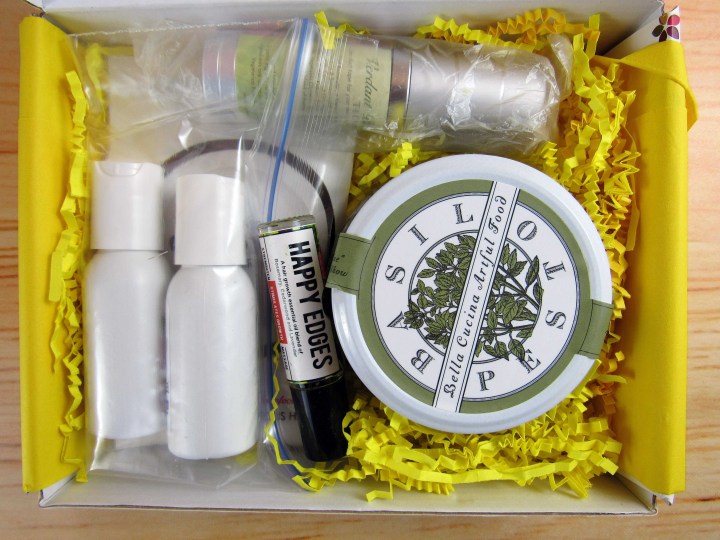 Here are the items in the October Herbal Bliss box. I am excited to see hair products!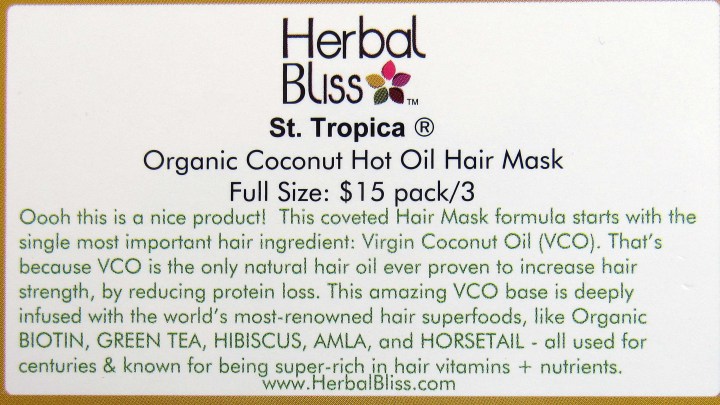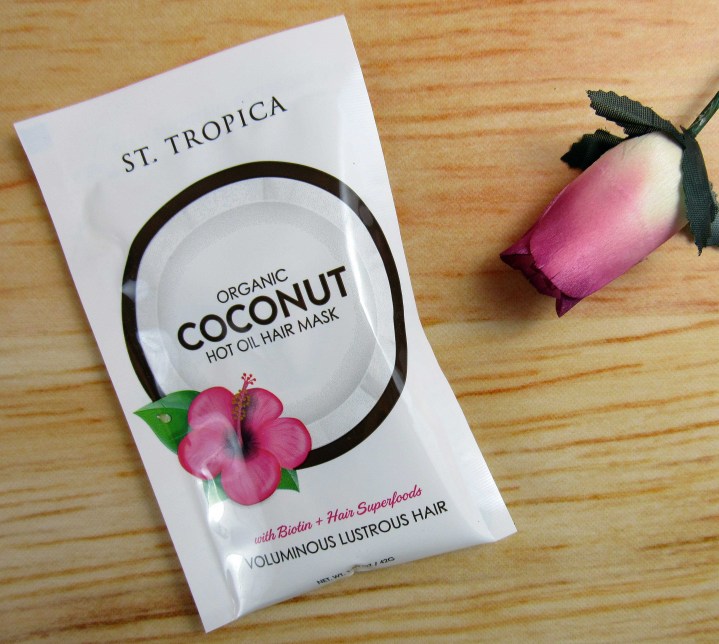 I have received the St Tropica Organic Coconut Hot Oil Hair Mask (1.50 oz, $3.99) from a different subscription box and am looking forward to trying it out again. Last time I let it soaked into my hair for about an hour. This time I want to try it overnight to see if it helps my ends. Be careful when rinsing in the shower because it can become slippery.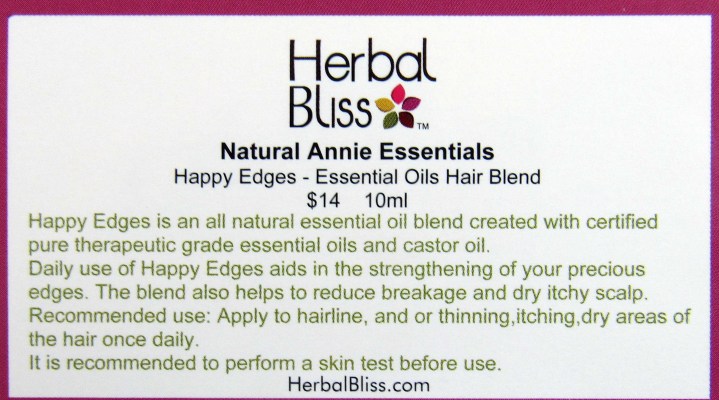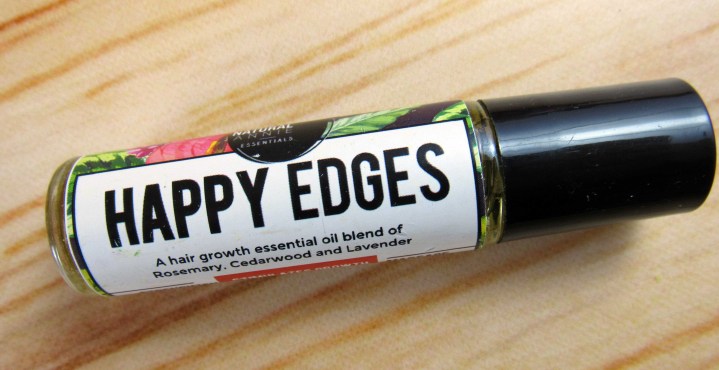 The Natural Annie Essentials Happy Edges Essential Oils Hair Blend (10ml, $14.00) not only strengthen edges, but also reduces breakage, encourages growth, and helps with thinning and dry spots.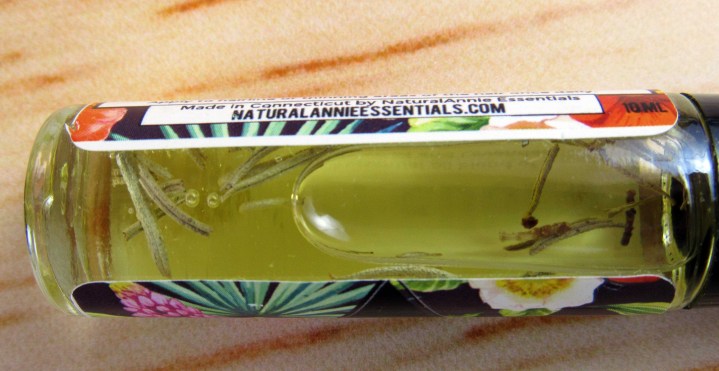 It smells delicious and has me wanting rosemary chicken for dinner tonight. It felt soothing on my scalp. I will be using it once a day because it smells soooo good!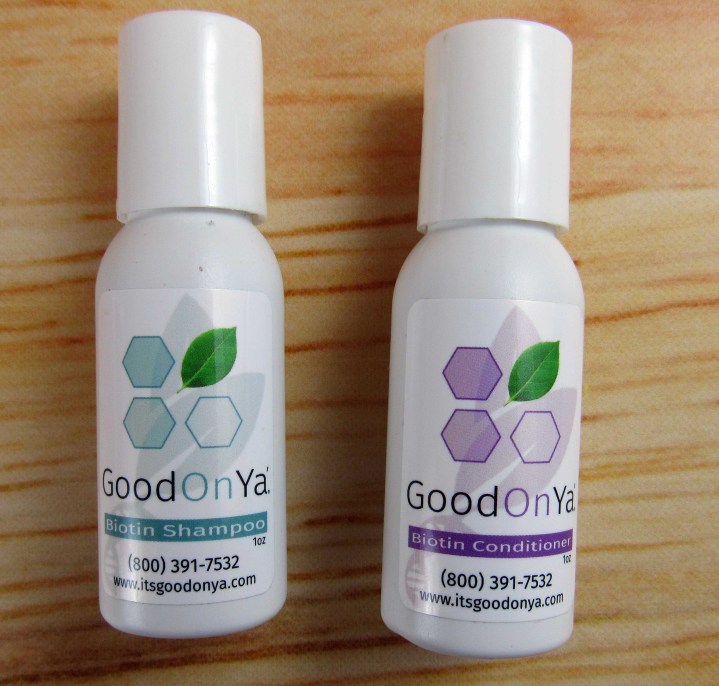 I am a fan of the GoodOnYa Biotin Shampoo & Conditioner (1 oz ea, $4.23 ea) and will be buying the full-size products. It is free of sulfates, gluten, fragrances, and parabens. It has aloe vera, manuka honey, and biotin in it to keep your hair healthy and manageable. The shampoo lathered well and rinsed out easily. The conditioner left my hair tangle-free and looked like I walked out of the salon.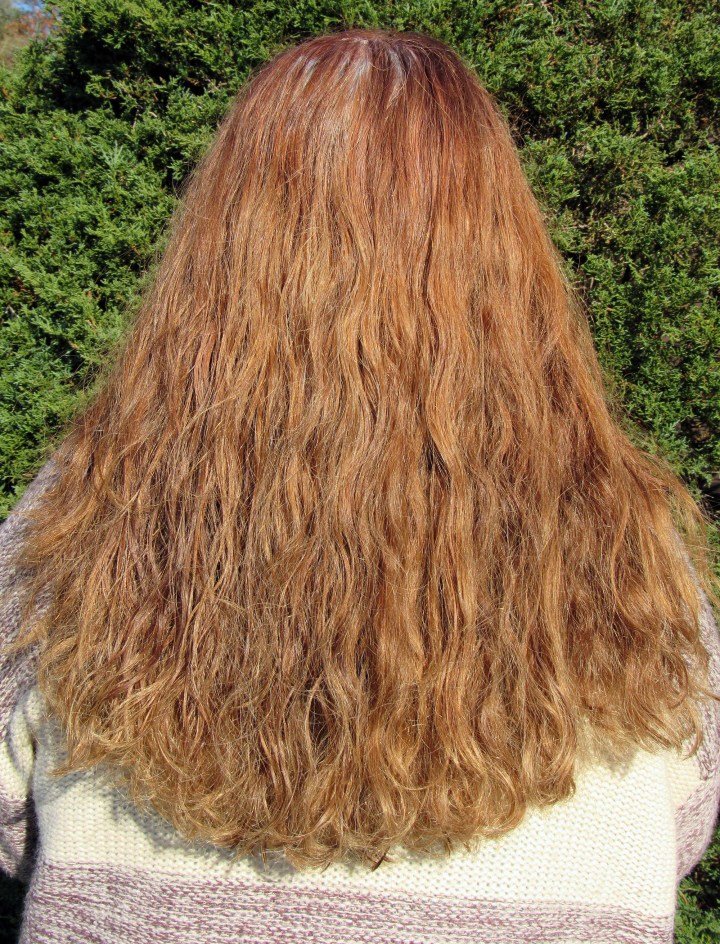 My hair can be unruly and frizzes easily. I rarely blowdry my hair and did NOT blowdry it for the picture. The hair on the right is shampoo and conditioner only with waves showing The hair on the left is shampoo, conditioner, and Balanced Guru No Frizz Oil with curls trying to pop-up.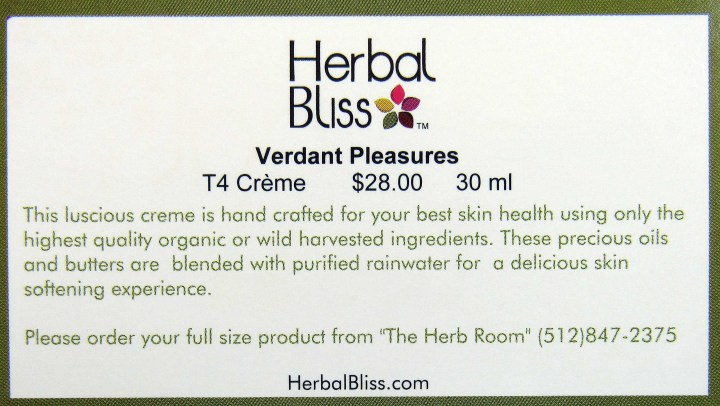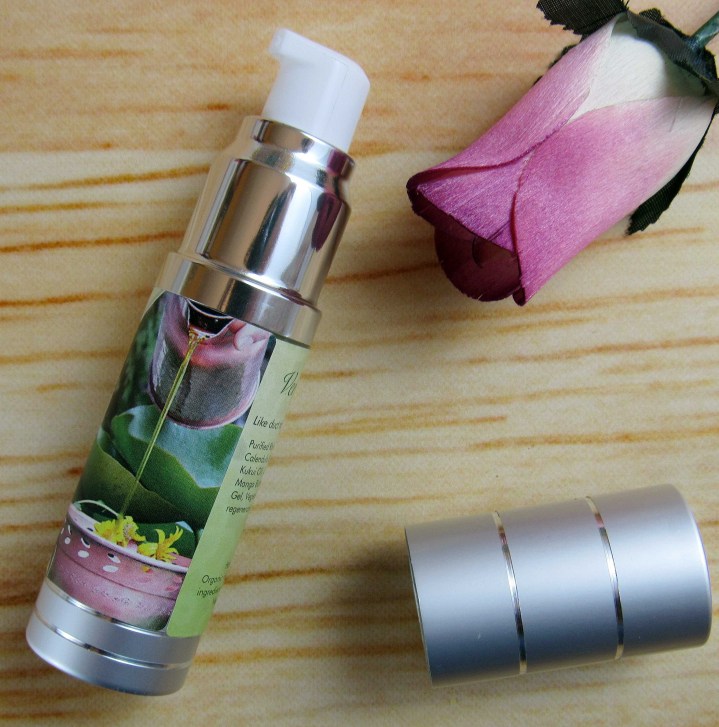 I have to admire a creme that calls itself "duct tape for your skin." The Verdant Pleasures T crème ( appx 15 ml, appx $14.00) is a heavier crème that arrived in time for the transitional weather. It has organic and wildcrafted ingredients that are combined with rainwater to create a luxury experience.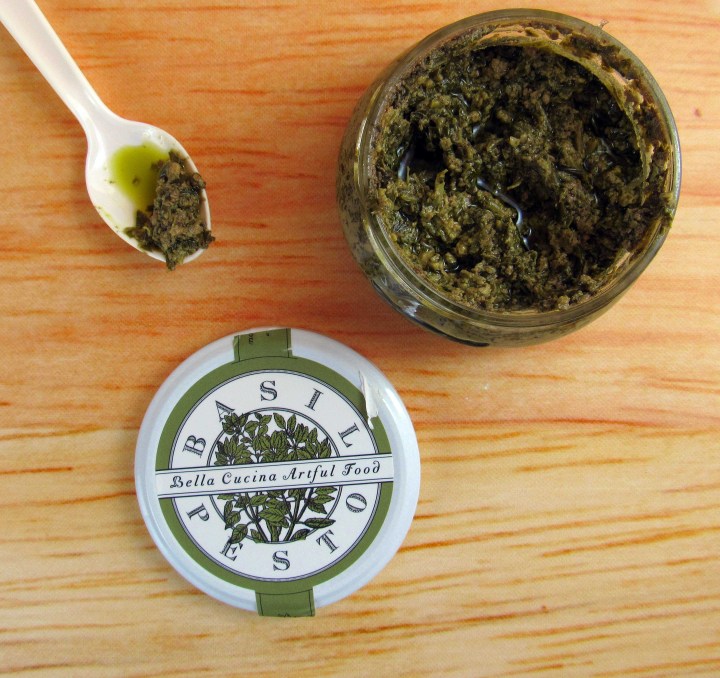 My family lined up to try the Bella Cucina Fresh Basil Pesto (6 oz, $14.00) as soon as I opened the jar. We sampled it straight out of the jar and found it to be divine. The smell had the children coming up with meals that they wanted me to make right away. The Bella Cucina Pesto is the first pesto that I am aware of that I tried that had walnuts instead of pine nuts. It was delicious. Writing this made me hungry. I ended up toasted a slice of Asiago bread, spread some delectable Bella Cucina Fesh Basil Pesto on top, and sprinkled parmigiana cheese. Yummy!
This box marks my 17th Herbal Bliss Box! The October Herbal Bliss Box was amazing. I love the hair products and plan to order a full-size shampoo and conditioner. The creme is ideal for this time of year. The pesto is delicious.  The value of the box came to over $50.00 which is fantastic for a box working with small companies. One of the reasons I love Herbal Bliss is that they feature products that I do not usually see in other subscription boxes. Herbal Bliss is an excellent way to be introduced to herbal delights or discover new favorites. It is an excellent box for someone wanting to add more herbal delights to their lives or is already an herbal enthusiast!
What do you think of the October Herbal Bliss box?  Let us know by sharing below!