Grove Collaborative (formerly known as ePantry) is an eco-friendly subscription service that allows you to quickly pick your favorite high-quality cleaning and household supplies and set up a customized schedule for their shipment to you. Grove Collaborative carries a variety of brands including Method, Mrs. Meyers, Seventh Generation, Preserve, and more, including their own house brand.
When you sign up you take a quick quiz so they can create a suggested bundle for you, but you can customize it as much as you'd like.  See our complete Grove Collaborative/ePantry walkthrough here!
You'll pay the cost of the products (you can see the details on every product on the Grove Collaborative site), plus $2.99 shipping. Grove calculates exactly how much you need!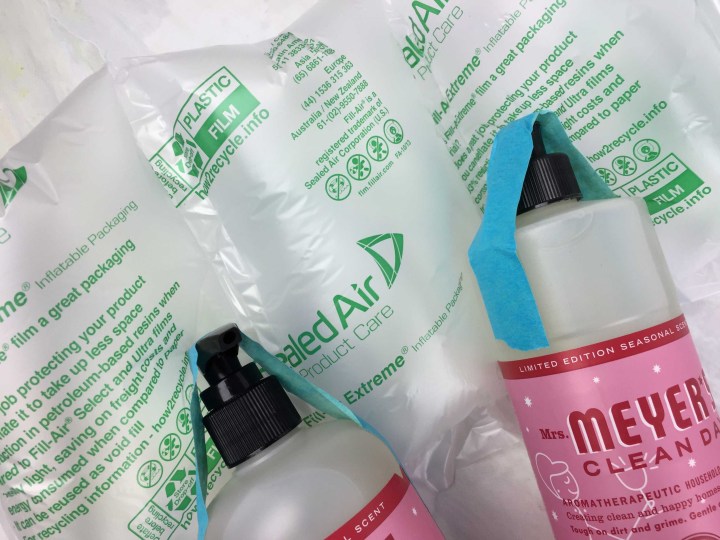 DEAL:  You can get a free $10 credit plus a free Mrs. Meyer's hand soap when you sign up.
We love that everything is packaged to ensure it doesn't leak – bottle tops are securely taped.
Everything in this month's box!

Grove Collaborative Bubble Up ($15.95) First up, a dish brush!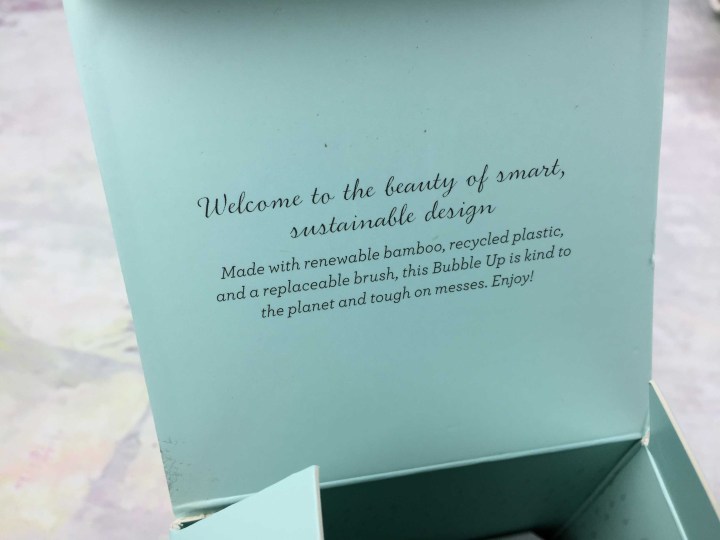 The brush incorporates eco-friendly bamboo and recycled materials.  This is the first of these I've seen with a replaceable brush.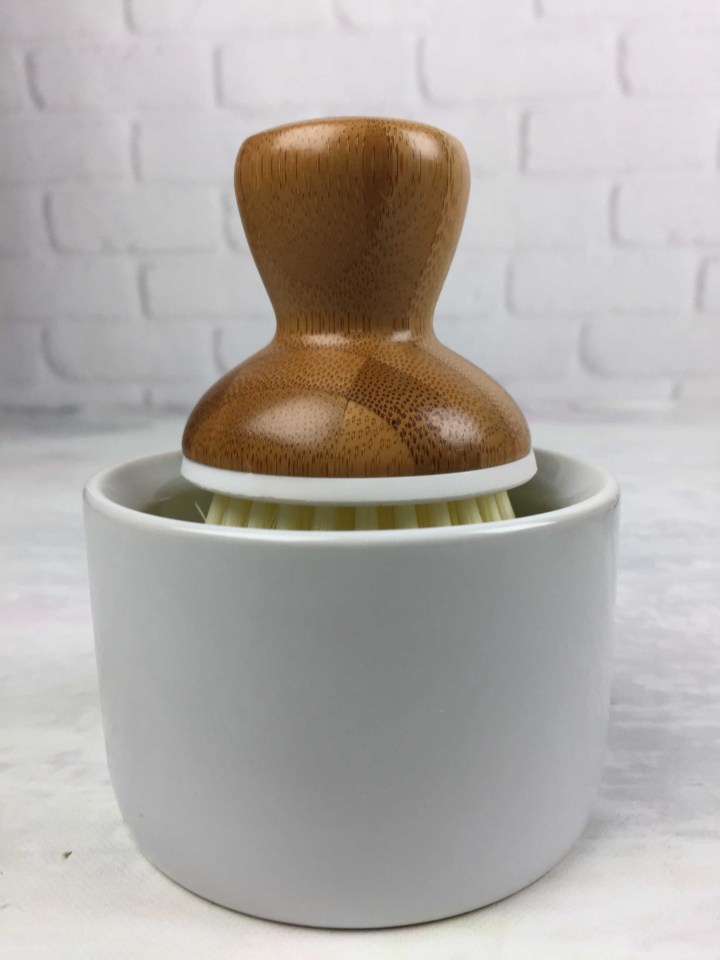 The bamboo looks fabulous!  It's also a great choice for a sink brush, since it is super dense, resists moisture, and has bacteria-resistant properties.
The dish has an elevated platform to let the brush dry instead of sitting in water (just make sure to clean out the bottom periodically!).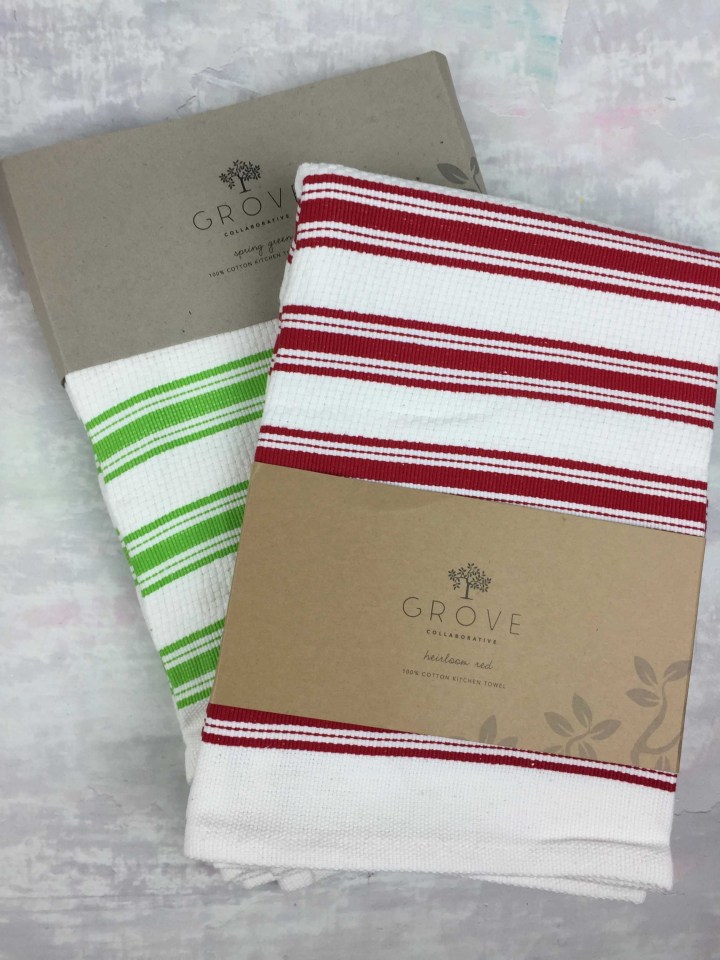 Grove Collaborative Kitchen Towel ($15.95):  Woven kitchen towels with a stripe pattern that is handsome and very appropriate for the holiday season.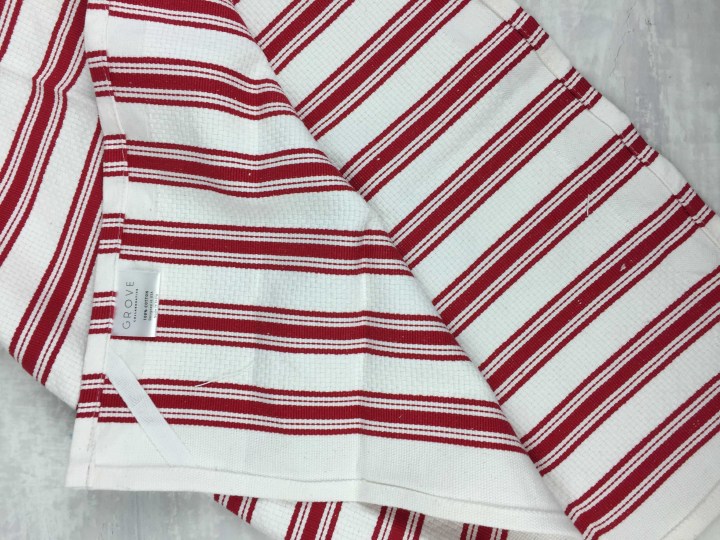 The towels have a nice solid feel and a corner tag for hanging.  The edges have sewn, folded seams for added durability.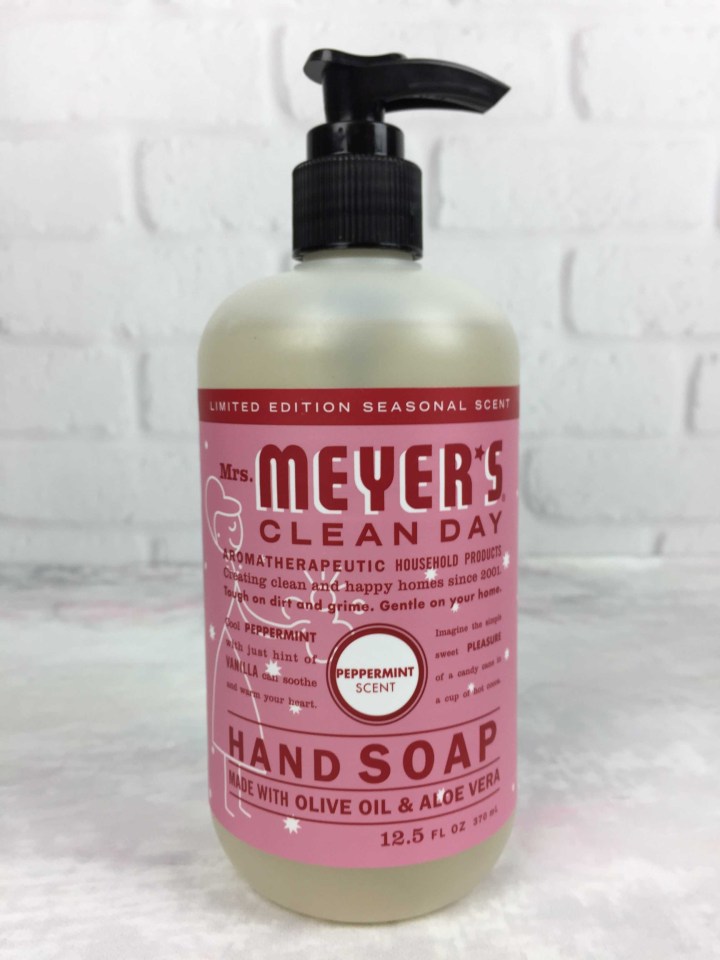 Mrs. Meyer's Clean Day Peppermint Hand Soap ($3.99):  This is a great, gentle soap that cleans as well as any we've tried.  Olive oil and aloe vera make it gentle and moisturizing for your skin.  We love the holiday scent, too!
Mrs. Meyer's Clean Day Peppermint Dish Soap ($3.99): The great fragrance of peppermint in a powerful, biodegradable dish soap. Don't worry, if you rinse your dishes like you normally would, they don't retain the peppermint scent or flavor.
Though re-branded, Grove Collective continues to offer the same great household products, and now it also offers several useful Grove items, too!
Visit Grove Collaborative to check it out and personalize your own subscription!