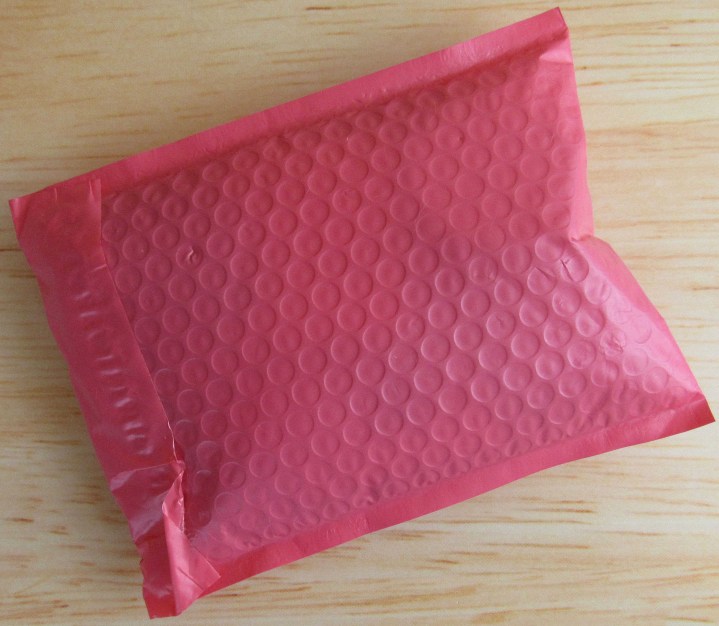 The Gina Louise Jewelry Pouch is the newest subscription box offering from Gina Louise. The Gina Louise Jewelry Pouch contains three to five items worth a minimum of $75. Items can include earrings, bracelets, necklaces, scarves, broaches, rings and more. Gina Louise specializes in bohemian, vintage-style piece.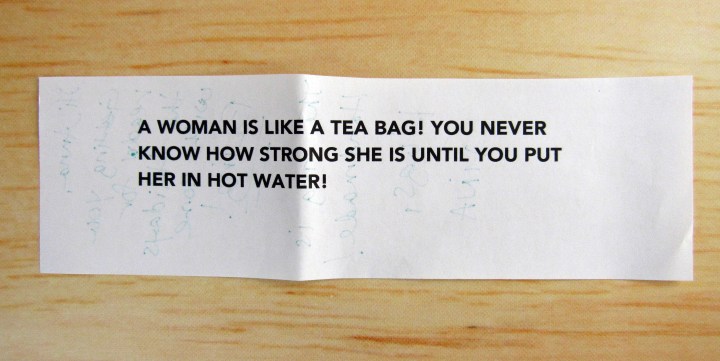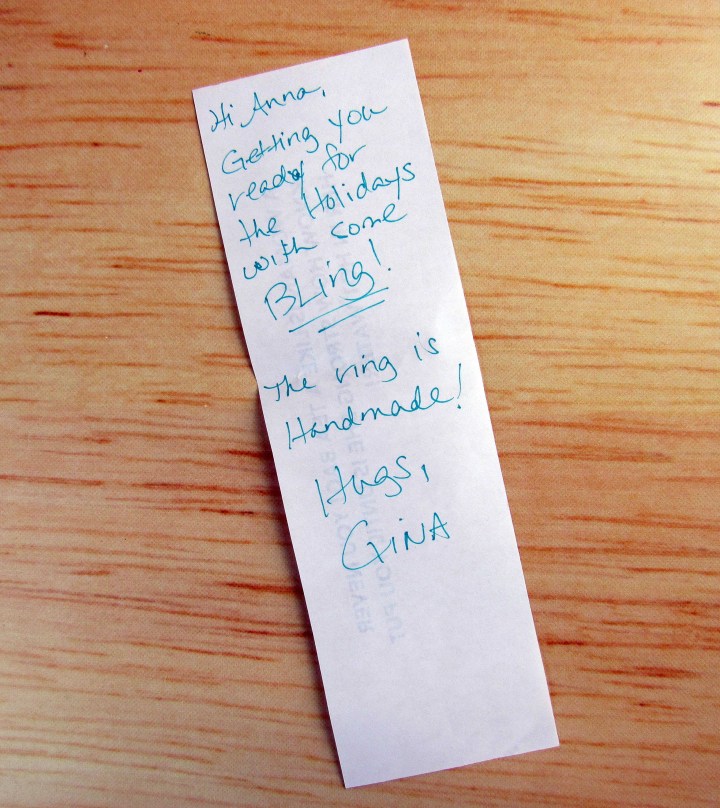 It's time to bring out the BLING for the holidays!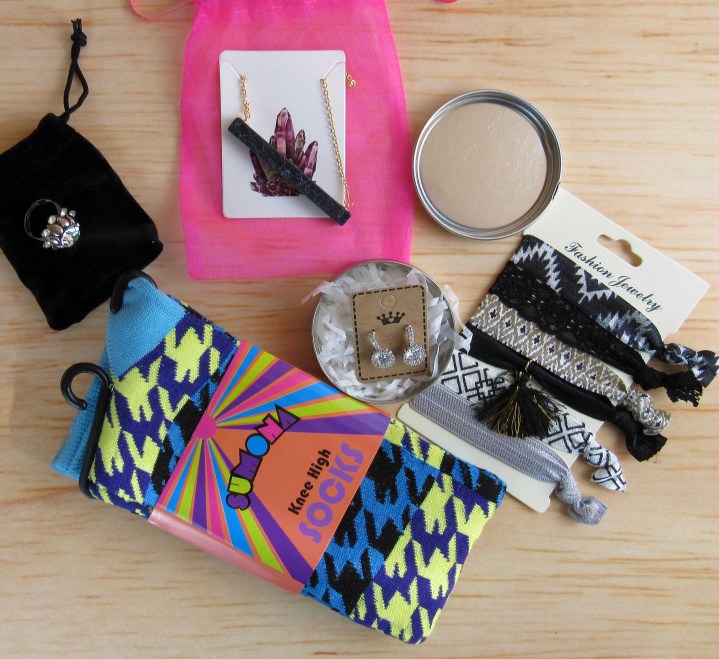 Here are the items in the November 2016 Gina Louise Jewelry Pouch. I see sparkles and a tassel.
Hair ties are always useful. I chuckled at the hair tie with a tassel. I can't escape the tassels! My favorite hair tie is the black lace hair tie.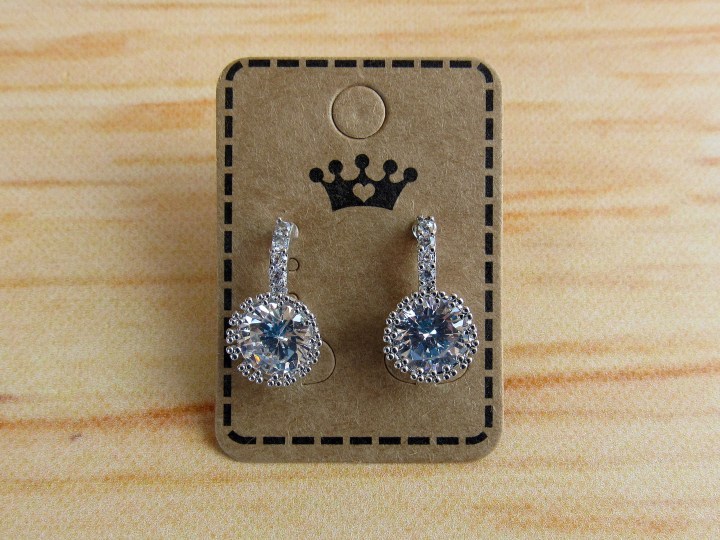 The sparkling earrings dangle enough to attract attention but not too much making them perfect for holiday shopping and lunches.
Or have them twinkle as the sun goes down while enjoying a bonfire.
The Sumona Knee High Socks have a fun pattern to them. I was looking forward to trying them on, but I was only able to pull them halfway on my feet. It says sock size-9-11 but I felt like one of Cinderella's step-sisters trying to fit into the glass slipper. Maybe they will fit my sister instead.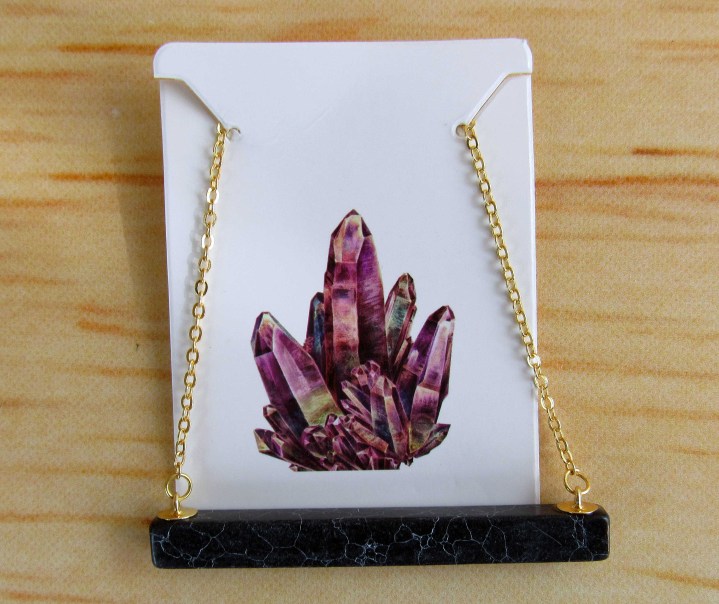 The Marble-Style Bar Necklace has an extender which I used because the chain is long.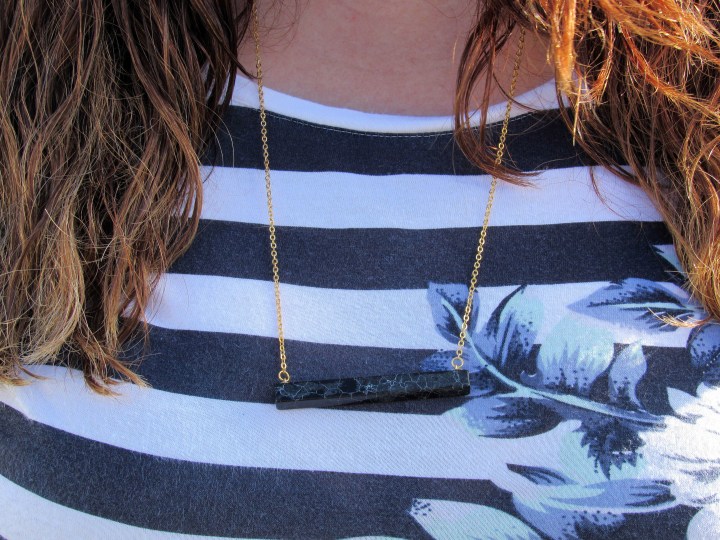 I am not sure how to style the bar necklace which I am wearing at the shortest length in the picture. I think it would like nice with a cardigan twin set.
The sparkling homemade ring is an adjustable ring that stands out. Imagine being out with friends enjoying a glass of wine while wearing your bling ring! Can you feel the holiday joy?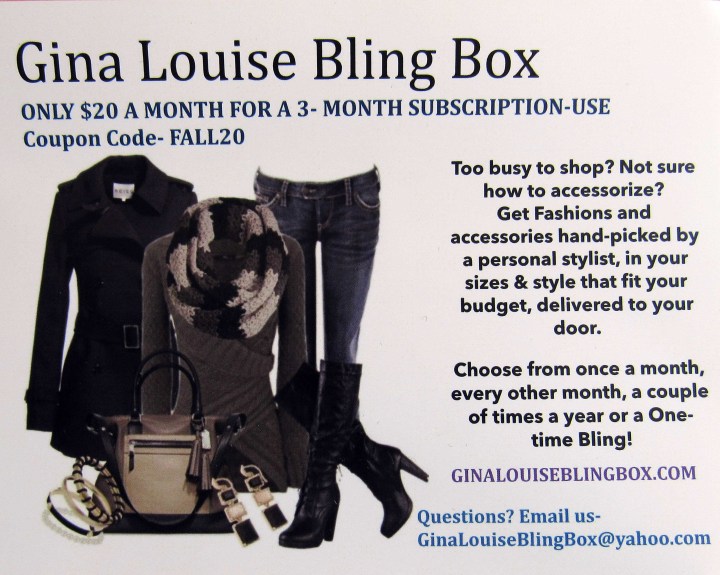 There was also a code for the sister subscription Gina Louise Bling Box!
It's time to prepare for the holidays! The Gina Louise Jewelry Pouch has sparkles, bling, and more!  It had a great transitional feel as I head into winter weather and colors. This month's bag would have been a lot of fun to share with a daughter! The Gina Louise Jewelry Pouch is an inexpensive way to add beautiful, bohemian piece to your wardrobe.