Geek Fuel Monthly Mystery Box is filled with all kinds of geek surprises. It's a geek & gamer subscription box with at least $40 worth of geek accessories and apparel with exclusive games, toys, gear, collectibles, and all things epic. This box always includes a Steam game code.
TIP: You can still get this exact box – the Geek Fuel home page will always tell you what box is currently shipping!
The November 2016 box brought items from Guardians of the Galaxy, Futurama, Batman, Wonder Woman and more. Let's get into what was in this box!
DEAL: You'll save $5 on your first box with this link – no code needed!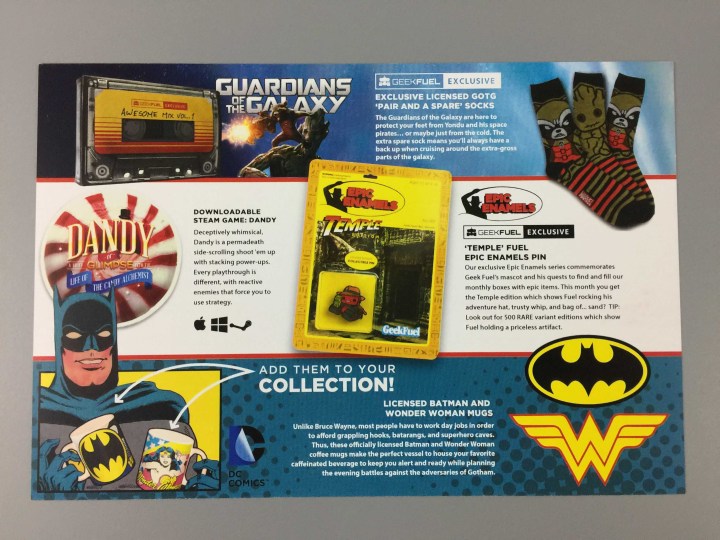 The description card gives you a rundown of what is in the box and also where to follow Geek Fuel on social media.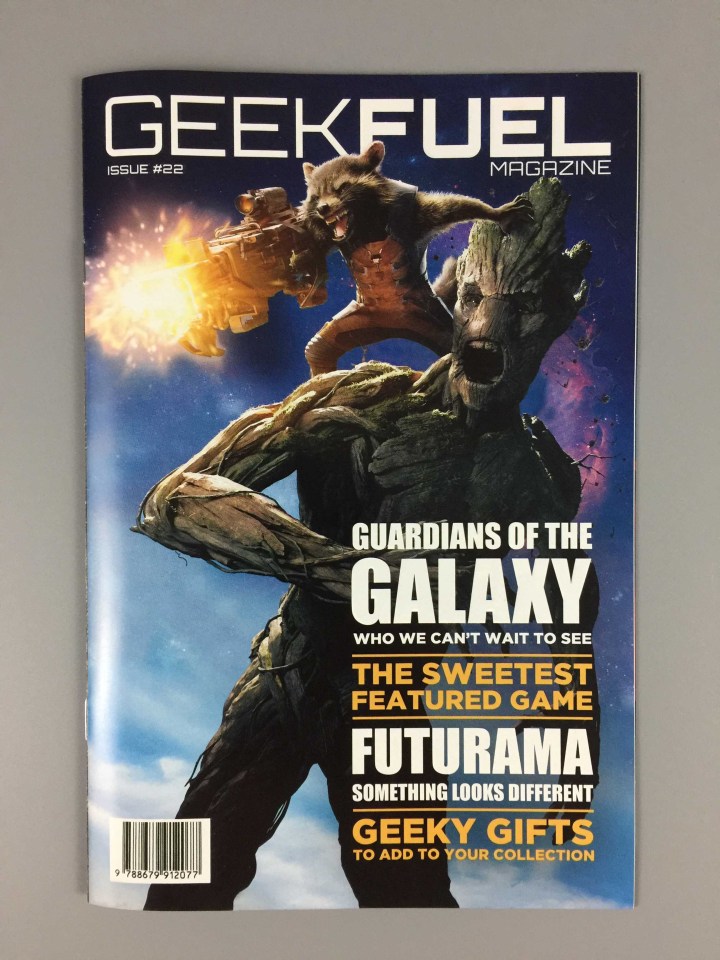 Each box comes with a mini-mag with features about current geek topics plus a gift guide.
Batman Mug. The Caped Crusader is in action on this mug  on one side and a bat signal is on the other. I like the classic grey with blue look. I wonder if that look could work for a movie without looking too campy.
Geek Fuel is wonderful about taking care of the items when it comes to shipping. The mugs were on either side of the t-shirt that was included and wrapped in bubble wrap. Oh yeah, I said mugs!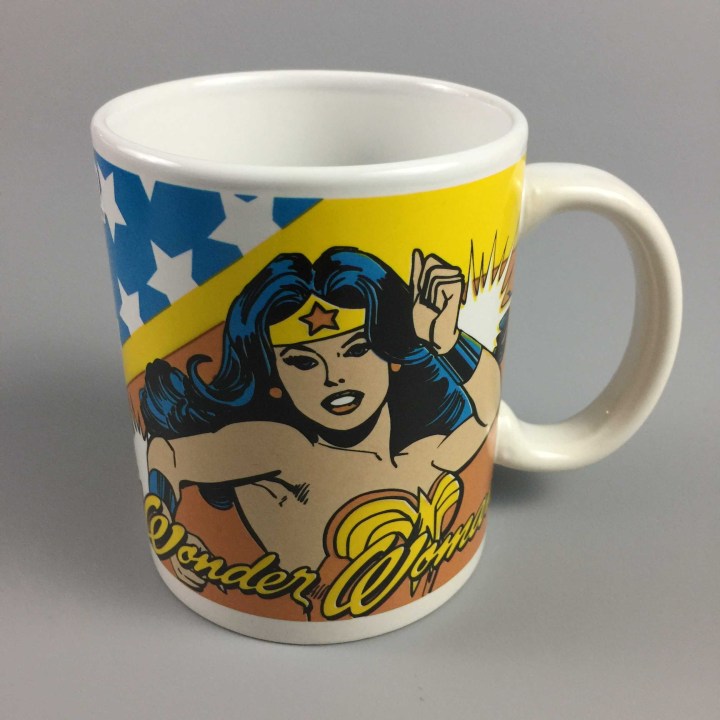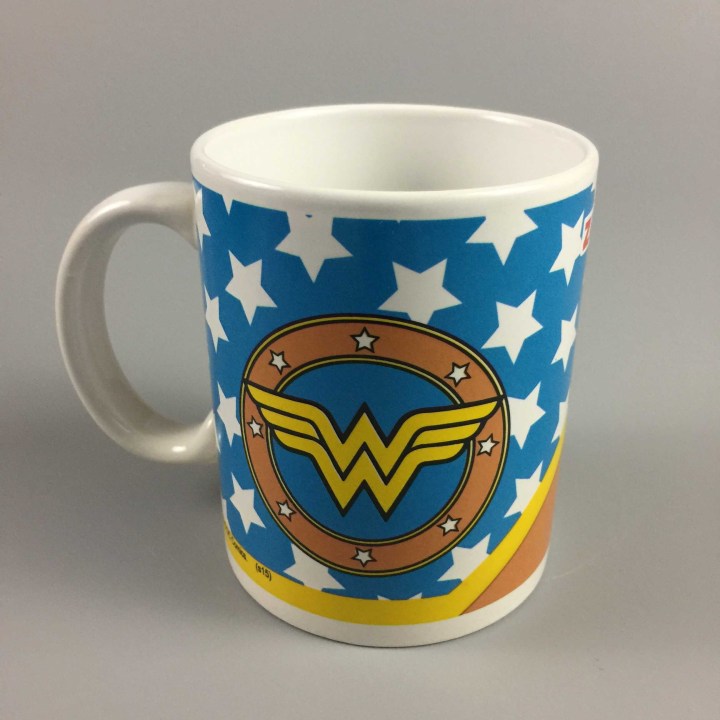 Wonder Woman Mug. Much like the Batman mug, the logo is on one side and a classic look of the character is on the other. DC Comics have some of the most recognizable characters of all time.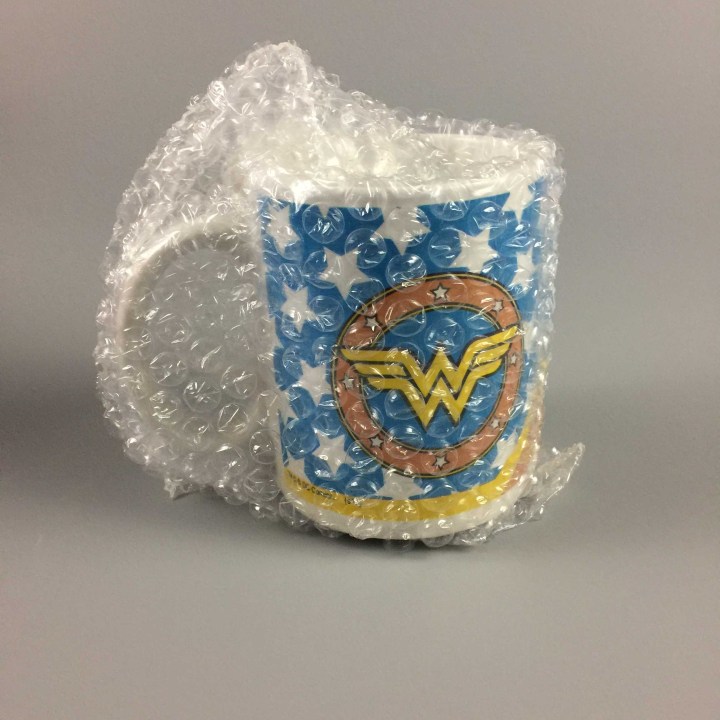 As you can see, Wonder Woman is taken care of as well in bubble wrap.
A box that looks like a cassette tape from one of my favorite movies. I am sure that there is definitely awesomeness afoot. 
Rocket Raccoon Socks. These socks look amazing! It's tough to think of Rocket without his pal…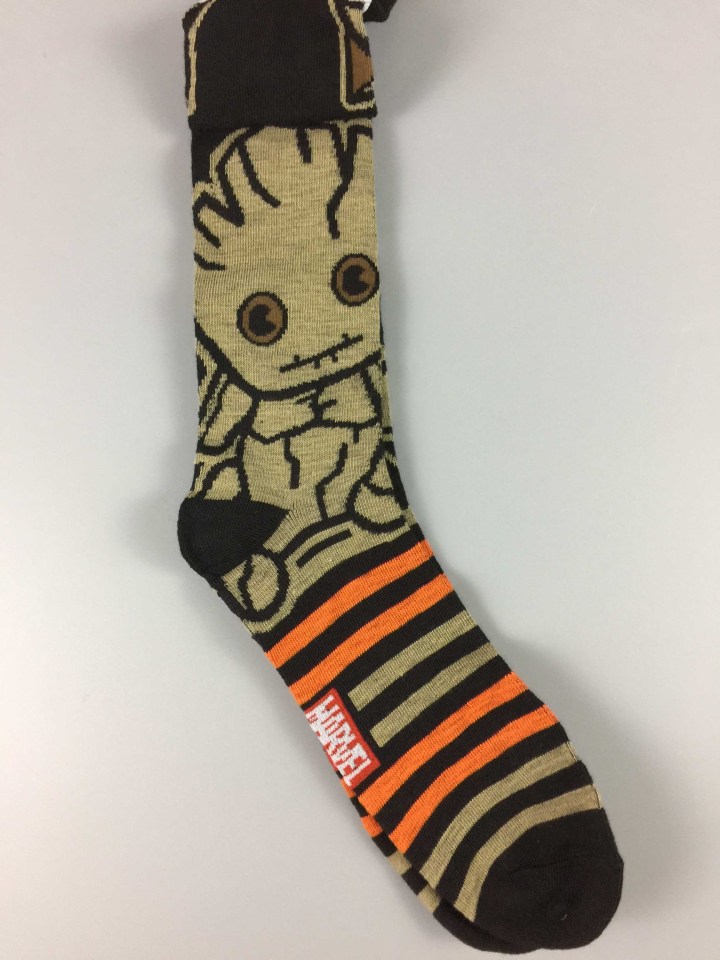 They are mix and match socks! Two socks with Rocket and one with Groot! This is a fantastic idea!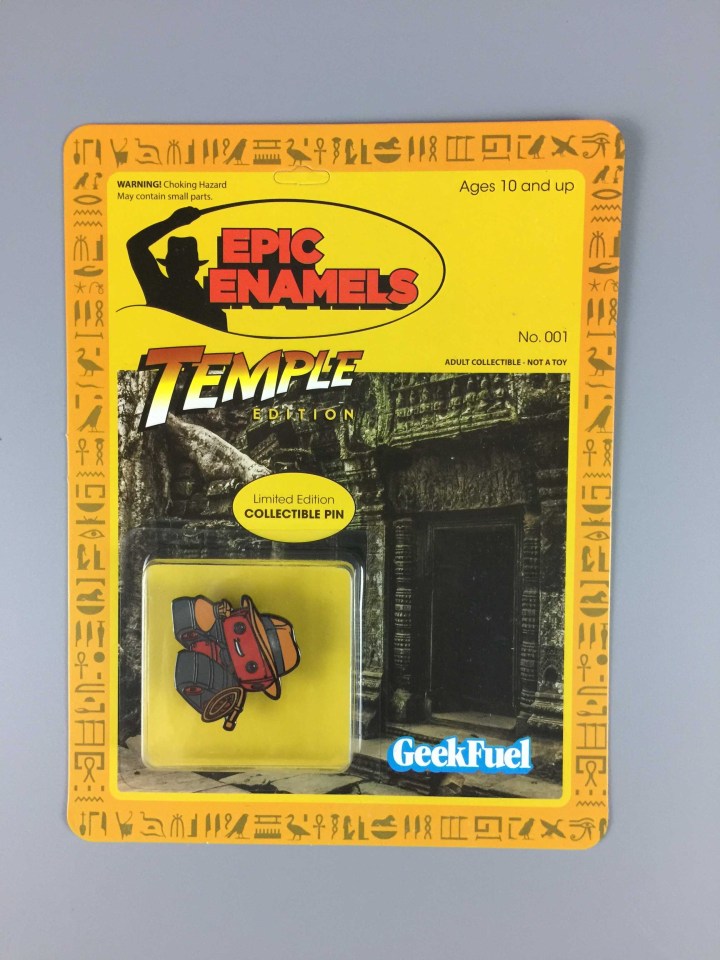 Geek Fuel Exclusive Pin. I like the Indiana Jones look to the Geek Fuel Mascot. My pin has the character holding a mystery pouch. There are 500 rare variants that have the mascot holding an artifact.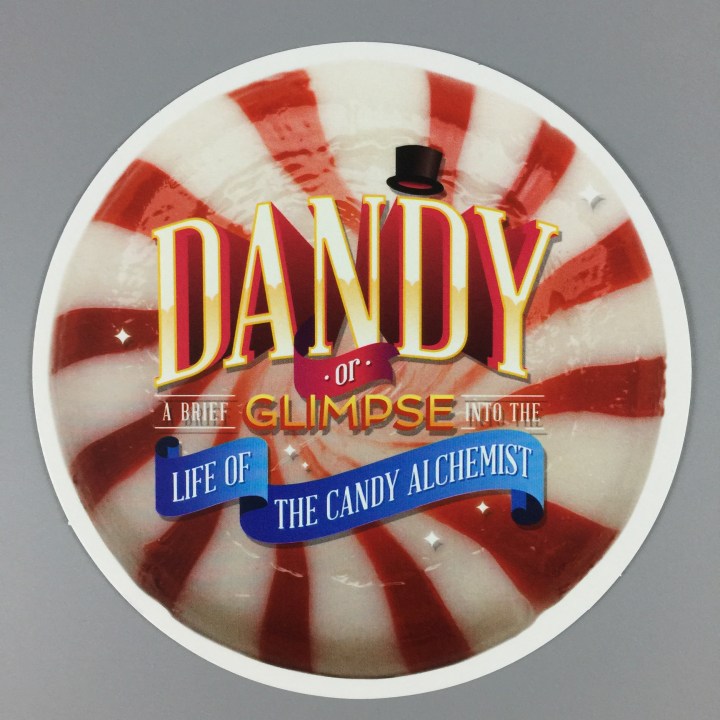 Dandy: Or a Brief Glimpse Into the Life of the Candy Alchemist($9.99 value Steam game code) This is a side scrolling game that is full of color and strategy. Very cool looking!
Here's the details on this game!

Deceptively whimsical, Dandy is a perma-death side-scrolling shoot 'em up with a host of stacking power-ups. Different on every play-through, with reactive enemies that force you to strategize.The last in a dwindling line, Dandy was the only active candy alchemist of his time. His obsessive search for alchemical ingredients took him into the ruins of the ancient world. It is said that whatever he found there drove him mad, but nothing is truly known about his disappearance. Take a brief glimpse into his life, and uncover the mysteries of a forbidden land.
KEY FEATURES:Local co-op – Bring up to 3 friends along with randomly created companions. Just hook up your controllers and press start.
Online Racing – Join up to 3 other players in a race to the boss, with kart racing style sabotages (works cross platform).
Thousands of power-up combinations, with powerful synergies to discover. Each power-up combination gives Dandy a completely new look.
Procedurally generated maps make each playthrough different and challenging.
Reactive enemies that force you to learn and strategize. Coming in with guns (er, wands) blazing will often be a bad choice.
Choose a custom random seed you can share with friends.
10 song original soundtrack (it's awesome!).
Mouse, Keyboard, or Controller controls.
Bender T-Shirt. This is the best shirt to wear in case you need to bend things. Futurama is such a great show and along with bending things you can show your support for robot domination!
Geek Fuel did a splendid job putting this box together for November 2016 and I look forward to what will be coming up next month!