Fortify My Faith is a family-run, Christian-based subscription box service that inspires and encourages women. A Daily Devotional Magazine is included each month along with items selected that introduces new products to the subscriber and supports Christian values. A portion of the proceeds is donated to mission work, Christian education, and adoption. Monthly, three months, six months, and yearly subscription are available.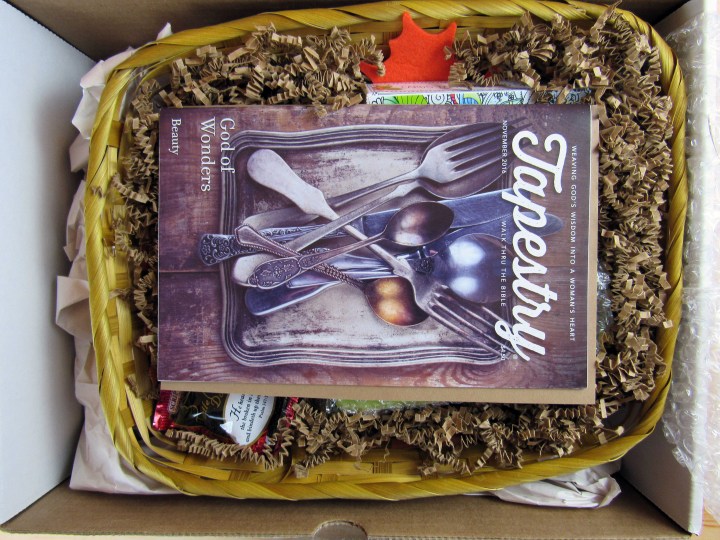 DEALS: Get free shipping! Use coupon code FREESHIP.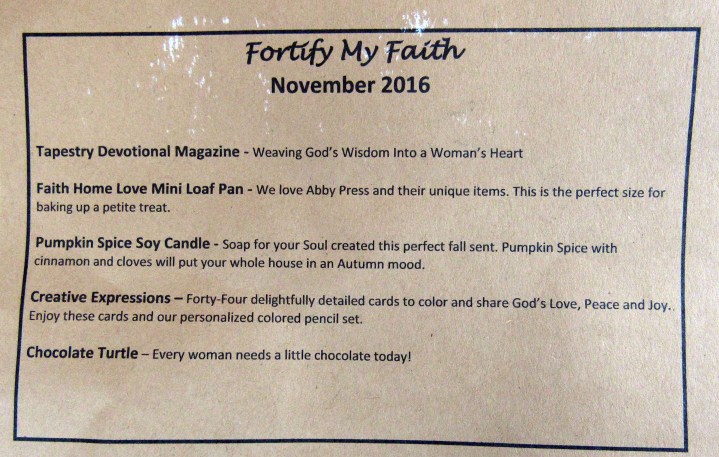 The information card lists the items and the descriptions.
Here are the items in the November Fortify My Faith Box minus the runner, apples, and croissants. I will be reviewing their second box.
Each month a Daily Devotional Booklet is included. I received the Tapestry Devotional Magazine: WeavingGod's Wisdom into a Woman's Heart ($2.48). Each devotional has a Title, Scripture, Devotion, and Steps of Faith. There are a few articles in the devotional magazine too. I enjoyed reading the magazine and thinking about the devotion each day.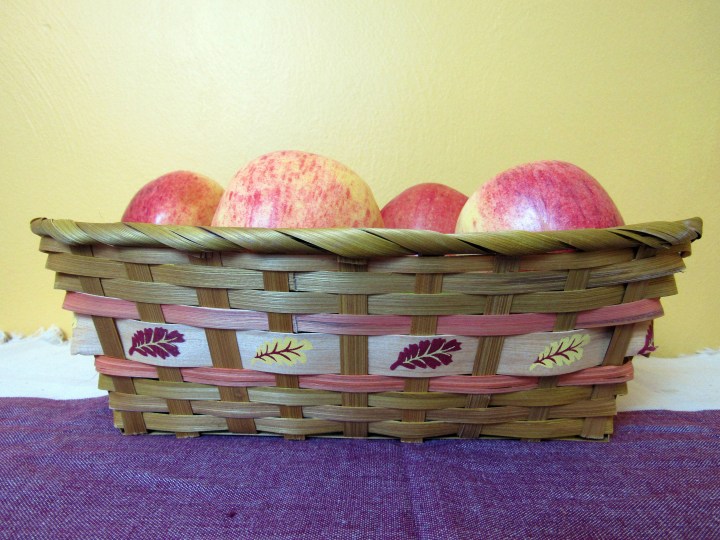 It appears a basket is included each month. The Woven Leaf Basket (appx $10.00) is a sturdy basket that held the weight of ten apples and later a sleepy kitty. Garfield curled up in the basket as though it was a bed. The beautiful woven leaf basket will be gracing my Thanksgiving table.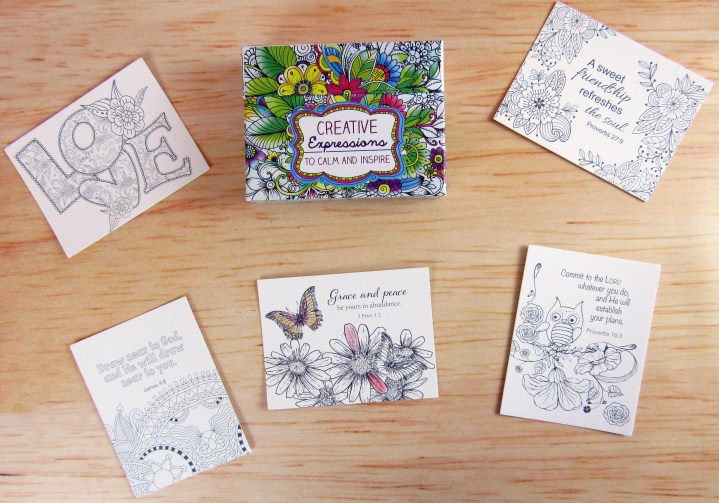 The Creative Expressions Cards to Calm and Inspire (44 cards, $3.61) contains 44 beautiful Scripture inspired cards to color. Most of the cards show a Scripture and a beautiful scene. A few had joyful sayings on them. The cards are printed on heavy card stock and come in a box.
I started to color a card with the Fortify My Faith Color Pencils (S3.00?). There are 12 color pencils and a pencil sharpener making it easy to carry in a tote bag. I love to color as a stress-reliever and will be enjoying coloring the cards throughout the holiday season.
My sons saw the Abbey Press Faith Home Love Mini Loaf Pan ($4.99) and began to make suggestions on what I should bake. The adorable pan is microwave, dishwasher, and oven safe. I'm not sure yet what I will be baking but it will be delicious and will look beautiful at the Thanksgiving meal.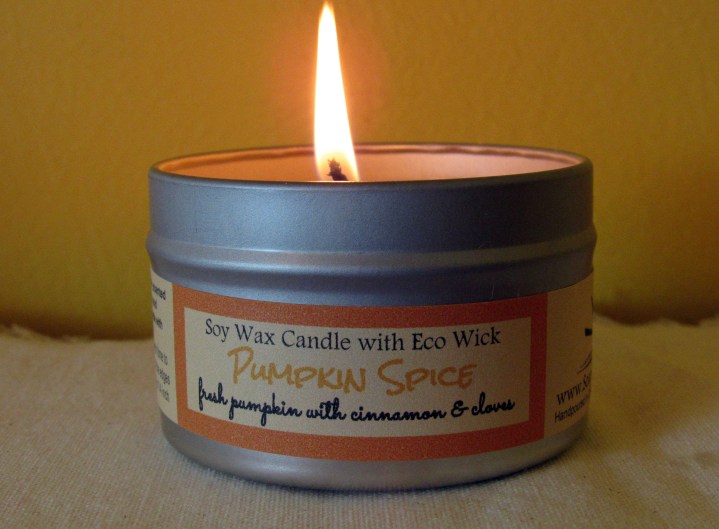 The SoapForYourSoul Pumpkin Spice Candle (6 oz, $7.00) smelled wonderful. We could smell the aromatic blend of pumpkin, cinnamon, and clove throughout our house. The candle has a burn time of approximately 60 hours. It is made with soy wax and has a wick made out of cotton and paper. I will be burning this throughout Thanksgiving week.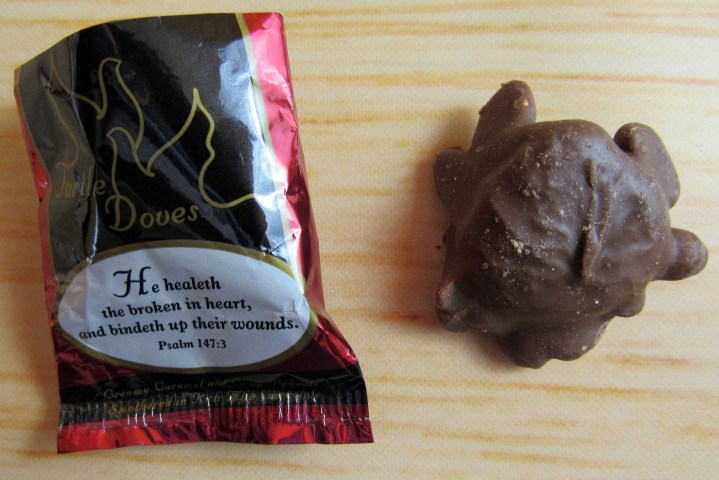 The Scripture Candy Turtle Doves (appx $1.50) was enjoyed by my husband. I loved that they included it because "every woman needs a little chocolate today!"
The items in the November Fortify My Faith Box brought me joy. It is beautifully themed around the holidays. The items helped inspire me and keep my focus on God during a busy time of year. I enjoyed reading the devotions and reflecting on them. The mini loaf pan and leaf basket will look beautiful during our Thanksgiving meal. The candle sets the atmosphere for Thanksgiving. I also liked that a little stress-care was included in the way of coloring and chocolate! It's an excellent box for the Christian woman wanting inspiration and growing closer to God.
Visit Fortify My Faith to subscribe or find out more!