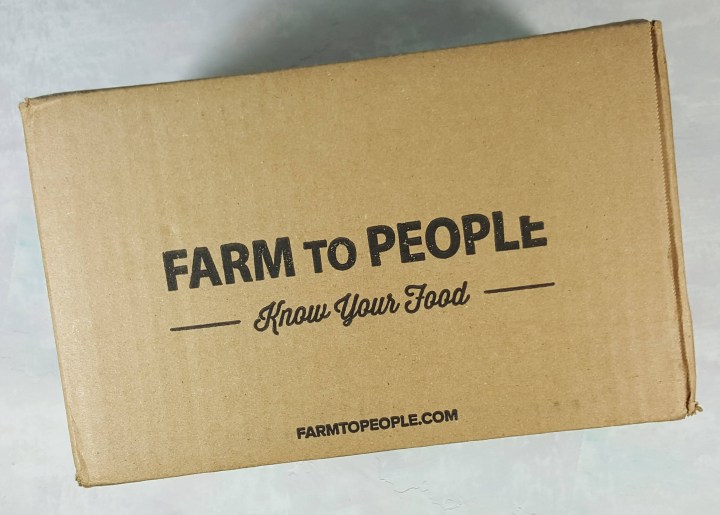 Founded by a father-son team, Farm to People was created from a shared passion for wholesome, delicious food made the way it should be, by small-batch makers using traditional methods. Fall in love with flavors you've never tasted before! The collection boasts such eclectic offerings like Ostrich Jerky, Goat Milk Caramel, Lovage Soda Syrup and much more. Their monthly subscription box gives you a perfect way to discover new, unique, and obscure products that you're sure to love. Tasting Box subscriptions start at $29.95. Choose between the Casual Foodie (3-4 items) or The Food Critic (5-8 items) options.
Everything arrives safely packed in paper. Glass jars are wrapped in honeycomb paper for additional protection.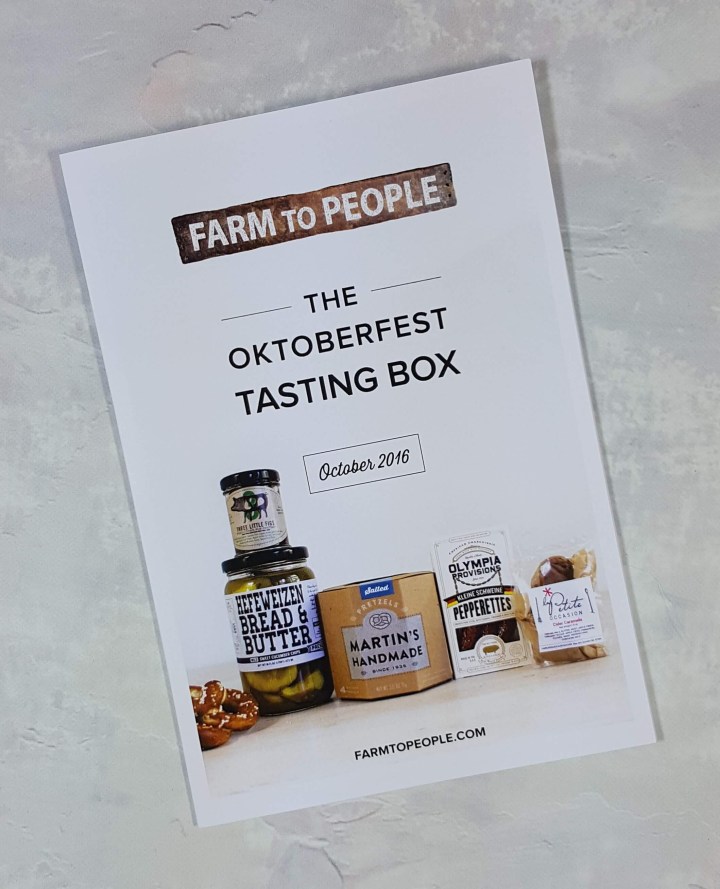 The theme for the October box is Oktoberfest. How much beer will be incorporated into these goodies?!?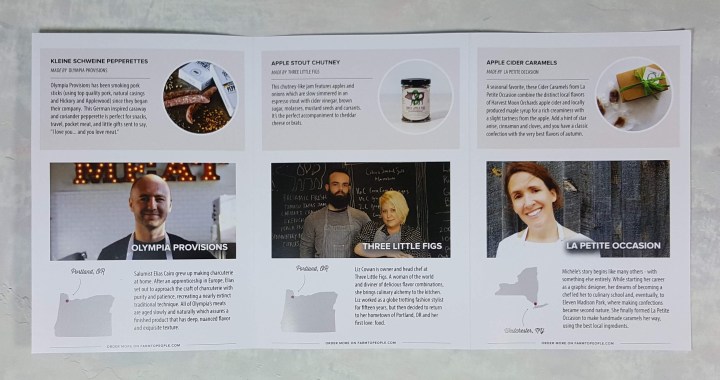 The fold out information card provides an overview of the products and makers in each box.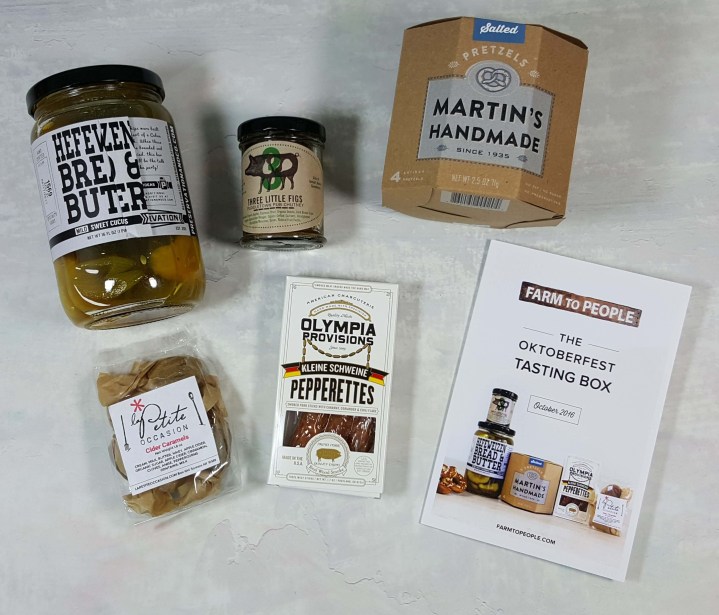 Here's the Oktoberfest Tasting Box!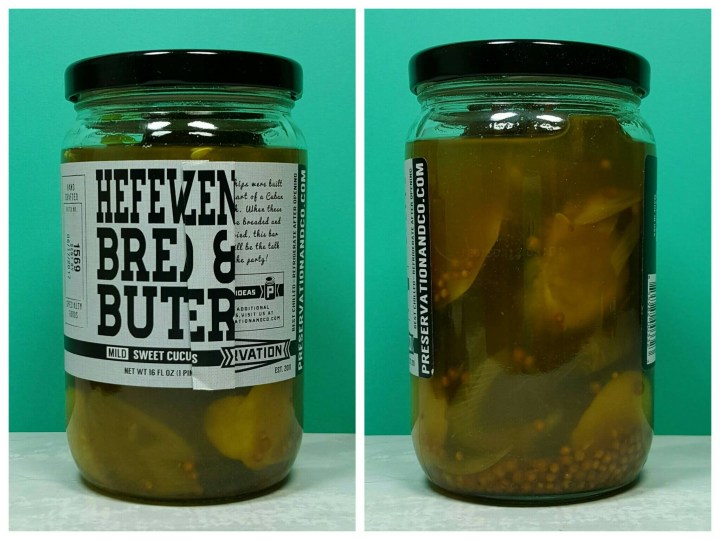 Hefeweizen Bread & Butter Pickles made by Preservation & Co. ($11.99): These thick-cut pickle chips are crafted with Hefeweizen Beer from Drake's Brewing Co. and contain about ⅓ less sugar than traditional bread and butter recipes. I am not a big fan of sweet pickles and was hesitant to try these. The reduced amount of sugar with the beer made these more like a sour pickle with a hint of sweetness. My obsessive side was really annoyed by the misplaced label, though.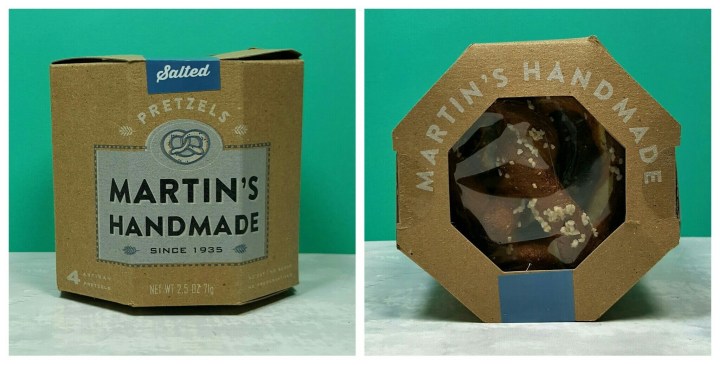 Salted Pretzels made by Martin's Pretzels ($???): I wasn't able to find a value for these, and they are not available on the Farm to People shop. These are a very hard pretzel. I love salt but don't like an overly salted pretzel; these had perfect balance. However, only one of my pretzels arrived whole. These are great with a good dip or mustard (my personal preference).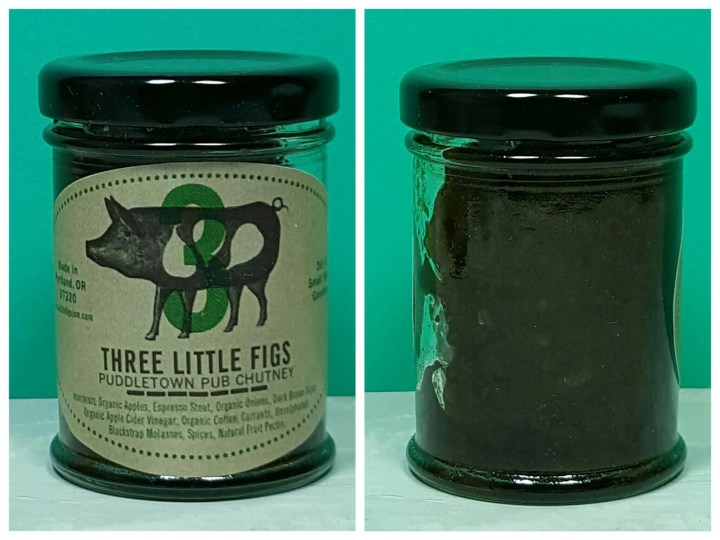 Puddletown Pub Chutney made by Three Little Figs ($12.50): This chutney features apples and onions, slow-simmered in an espresso stout with cider vinegar, brown sugar, molasses, mustard seeds, and currants. This was sweet, but not overly so, and reminded me of sauerkraut. Three Little Figs suggests serving this with cheddar cheese and brats.  I paired this with the pepperettes in the box for a yummy treat. Other Three Little Figs items retail for $15.99 in the Farm to People shop.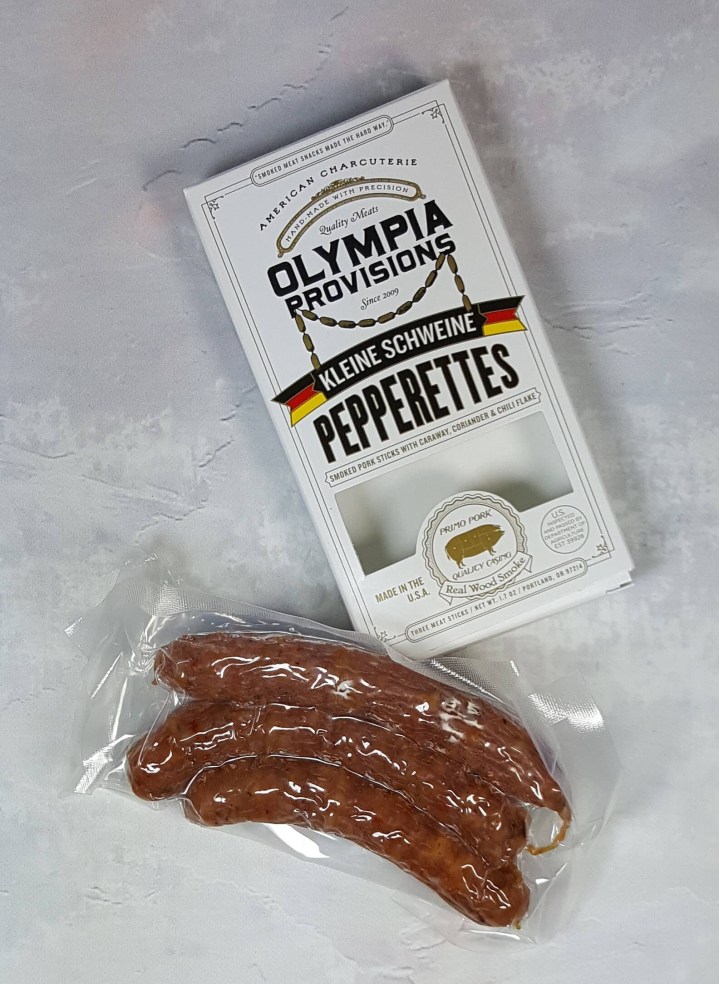 Kleine Schweine Pepperettes made by Olympia Provisions ($5.50): These are the caraway and coriander flavored pork sticks. These were the first things to be finished.  They were everything that you wanted in a meat stick – flavorful, slightly spicy, salty, and meaty (not fatty). More please!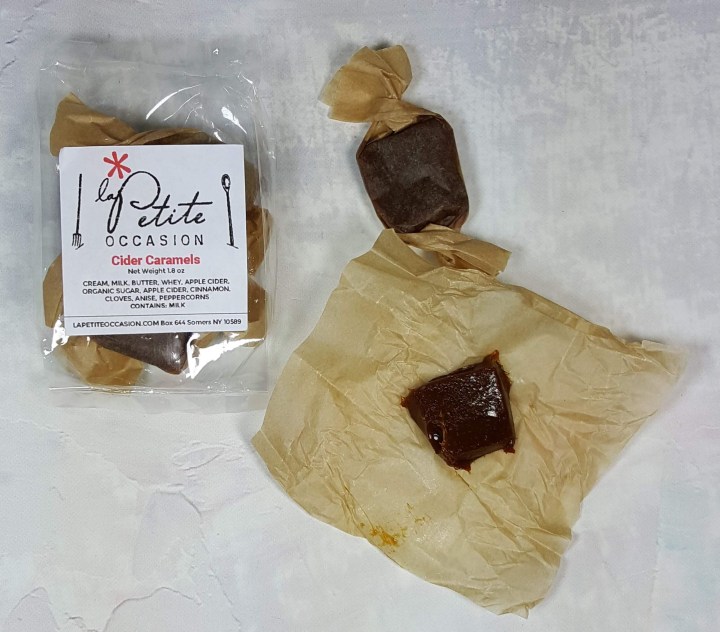 Apple Cider Caramels made by La Petite Occasion ($4.50): Chocked full of apple cider flavor, these sticky and chewy caramels hit you with that fall feeling. They are made with locally produced maple syrup and Harvest Moon Orchards apple cider. This is definitely a more sophisticated caramel.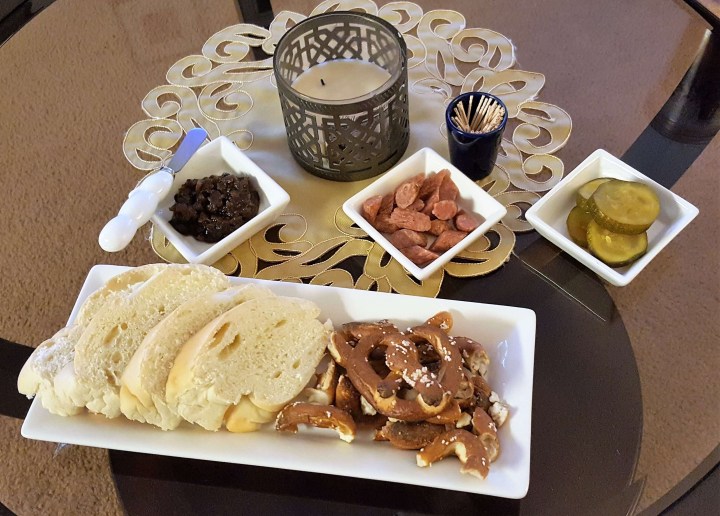 Here's an appetizer spread I laid out with my Farm to People Oktoberfest Tasting Box (bread not included). See all of my broken pretzel pieces? The caramels are purposely not here – not sharing those. LOL.
I wasn't able to value the pretzels, but the rest of the box was around $35. This is a bit underwhelming when compared to the price of an individual box. However, I feel that Farm to People showed a lot of thought when curating this month's collection. The items worked well together but were also good on their own. With the exception of the pickles (that was a standard size jar), 2 of us finished the box in one sitting and were quite full. This subscription would make a great gift for the indie foodie or gourmand in your life – remember, the holidays are just around the corner.
What did you think of Farm to People?  What looked most delicious to you?  Leave a comment below and let me know your thoughts.